3 Facts About Shipping Your Order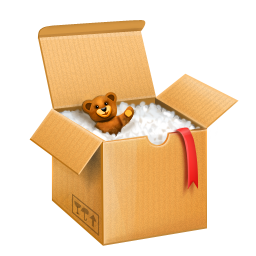 With the fold of a corner and the flip of a page you are on your way to creating a list of treasures to order. Just like kid at Christmas, it is hard to wait for your package to arrive to your door but with a few facts under your belt, you can shop with confidence.
 1. Shipping 101
When ordering your favorite items, you want the order to get to into your hands as quick as possible. One way to ensure that is to provide a physical address as your shipping address. Your order can ship through UPS or the Post Office. UPS is only able to ship to a physical address so providing a P.O. Box may cause a delay in receiving your treasures. In addition, it is important to add your suite or apartment number. Doing so eliminates items being delivered to the wrong unit or being returned as undeliverable.
2. Get your stuff on time
Holiday décor and gifts are just the tip of the iceberg of fabulous products you can find at LTD but they also need to arrive in time for the event. There are a few time- frames depending where the package is being shipped. At this time, LTD Commodities ships to the 48 contiguous states in the United States of America. Though we are unable to provide express shipping, time-frames may very on the time of year so be sure to contact your friendly customer service rep at (847) 444-3150 to check on the time-frame in your area before you order.
3. A little AD goes a long way
Additional Delivery allows us to provide you with a wider selection of items and décor to make your home beautiful. These key household staples are heavier in weight which requires an additional shipping fee to get to your door. You will find AD attached to a product on our website when you are choosing your favorite items. Another helpful place to find if there is AD is at check out. You will find the AD on useful items such as coffee tables, bookshelves, TV stands and multi-storage units that help you create a fabulous room in your home at a value that can't be beat. These key items can bring any room together including the bathroom. A slim storage cabinet or an over-the-toilet stand can help you organize and provide more space for your necessities.
Image Credit: Iconarchive