Stocking Stuffers: Santa's Secret Formula Revealed
Christmas stockings are one of the best holiday traditions. Not only is there less pressure to find the perfect gift, there's more of an opportunity to try out new gift ideas, surprise your family with little presents you found during your holiday search, and stock them up with things you know they'll need in the upcoming year. And even though there is no wrong way to fill your stockings, Santa didn't become the stocking master without a secret formula for success. Get the inside scoop on stocking stuffers with these 7 steps from Santa himself.
---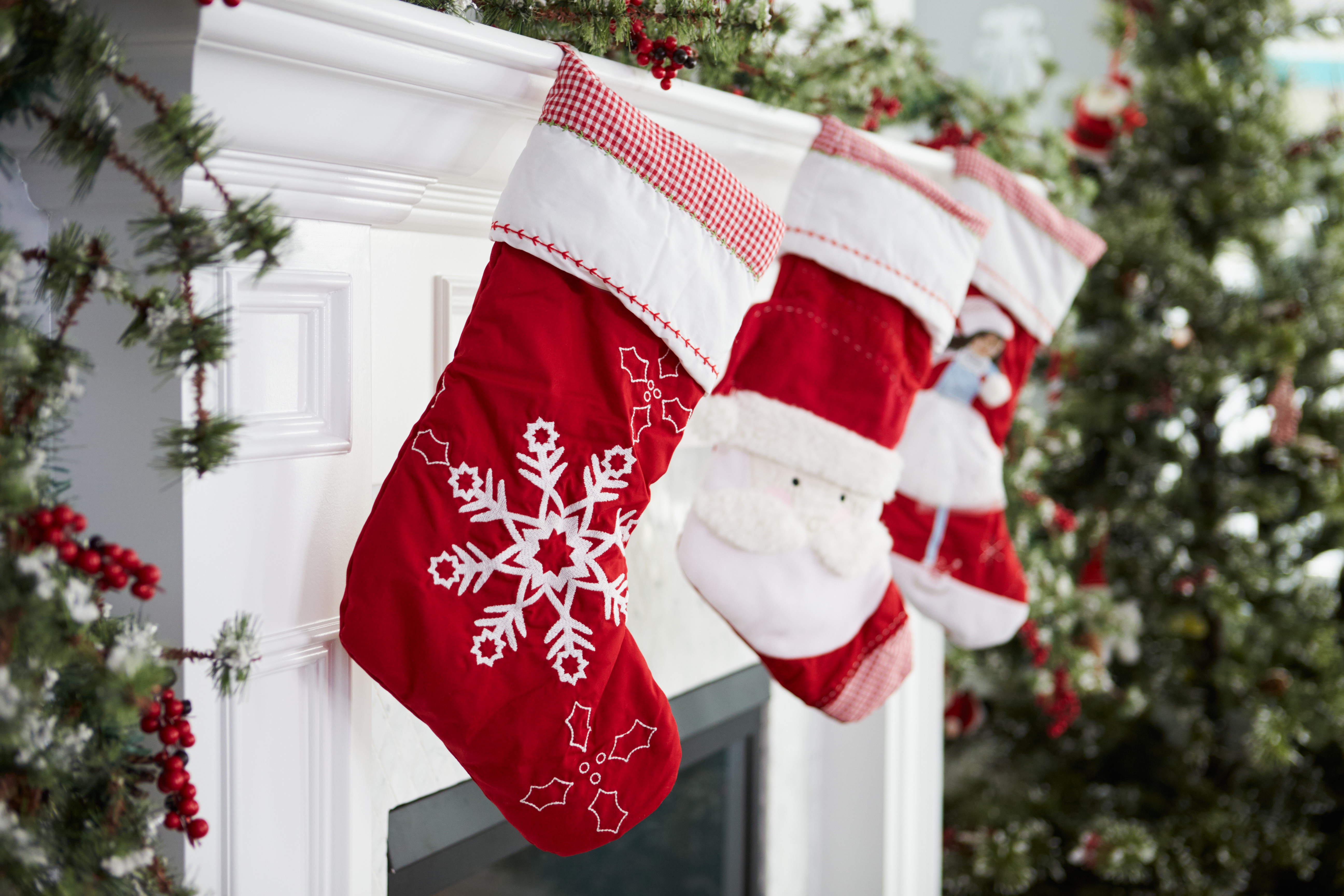 Step 1: Something Sweet
Sweet treats are the perfect gift to feature at the top of your stockings. If you're not wrapping the little gifts you put in the stockings, lining the top with sweets is a great way to disguise the stocking's contents while giving the recipient something to get excited about. Everyone loves getting sweets on Christmas morning that they can enjoy later in the day. On a practical note, it's better to allow sweets like chocolate to breathe at the top.
---
Step 2: Something Snuggly
Don't overlook the importance of practical gifts during Christmas. A warm pair of socks, stylish winter scarf or a fresh set of pajamas to lounge around in on Christmas morning will be appreciated long after the holidays, while a cozy blanket or a new pair of gloves will keep them warm and cozy inside and outside of the house.
---
Step 3: Something Silly
Everything below the second layer of the stocking is completely hidden, especially if you went snuggly with the second layer for coverage. That makes the third layer great for the first surprise. Make them smile with a humorous toy, a hilarious game the whole family can enjoy, or a cute novelty mug for their morning coffee.
---
Step 4: Something Smart
After making them smile with something amusing, it's the perfect moment to surprise them with a gift that will help them learn about something new, especially if they've been meaning to try it out or are entering a new phase of their life. Books are great for this layer (even if you have to situate them vertically in the stocking).
---
Step 5: Something Suitable
Something smart will keep their interest and capture their imagination, but it might also give them reason to look forward to the upcoming year. This fifth layer is perfect for expanding on smart with something suitable. Giving them something suitable means giving them something they can put to use to make their life easier, help them pursue a new hobby or use in their everyday life that's unique to their passion or casual interest.
---
Step 6: Something Stylish
Sometimes the best presents are the ones that serve two purposes, so if you're on the lookout for a practical gift they can use for the rest of the winter, think apparel and fashion accessories that will keep them warm or organized while also giving them a stylish wardrobe staple–like winter hats, comfy scarves or a new wallet.
---
Step 7: Something Special
The bottom of the stocking is the ideal place to put that special gift you're excited to give. It's the highlight of the stocking and the gift that the rest of the stocking is leading up to. If the first several layers you created did what you expected them to do, by the end of the stocking the recipient is already more than satisfied. So this is the perfect place to make them feel special. It doesn't have to be extravagant. Sentimental or personalized gifts work great at the bottom of the stocking, as well as shiny jewelry, electronic accessories, or collectibles.
You don't have to stick to Santa's secret formula to assemble the perfect stocking, but we hope this list gives you some helpful ideas for how to layer your stockings to make your recipient's experience sweet, snuggly, silly, smart, suitable, stylish, special and truly satisfying. Start searching and save with LTD's great deals!