7 Holiday Cocktail Party Essentials
From now until January our schedules are sparkling with holiday activities — between the big dinners and gift shopping, it's our duty to throw a holiday cocktail party. Anyone can throw a great cocktail party, but here are 7 Holiday Cocktail Party Essentials to make your party memorable.
Add glitz to your holiday table with an LED Charger Plate. The elegant metallic plate has 16 gleaming LED lights decorating the rim. Set a centerpiece, wrapped treats or nuts on this plate to brighten your snack table!
Buffet Caddy frees up space on the serving table by keeping all of your dinnerware in one spot. The top section organizes your flatware in 4 round baskets, the center section holds napkins, and the bottom section keeps dinner plates easily accessible. The metal frame has a scrolled design and durable balled feet to keep the caddy in place on any surface.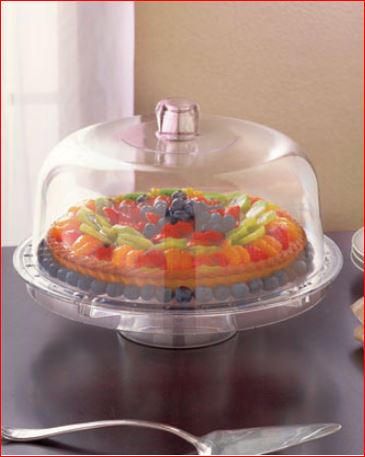 Multifunction Server with Lid is a 6-in-1 hosting essential! The clear server looks like a cake stand with a dome cover, but the cover can be turned over and set in the stand for use as a bowl. The center section also serves as a dip bowl. From snacks to salads, appetizers and desserts, this versatile server makes hosting a holiday party simple with elegance.
These Humorous Wine Accents display witty sayings that get the holiday cocktail party conversation started! The Set of 3 Bottle Stoppers look great on your favorite bottles of wine and provide a laugh each time your guests go for a drink.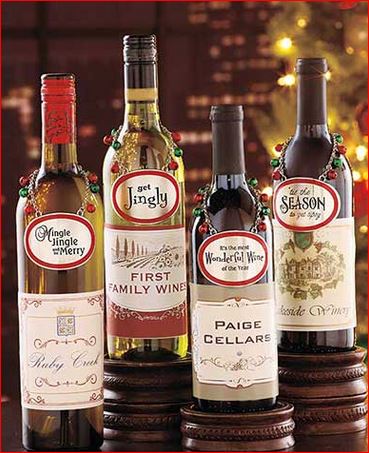 The Get Jingly Wine Bottle Jewelry turns any wine bottle into a part of your holiday decor! The charm loop — with 9 red and green bells — fits over the neck of the bottle for a little twinkle and a lot of jingle! A silvertone plaque is inscribed with a jolly message for the festive season.
Buffet Iced Serving Collection takes the work out of hosting a cocktail party! You don't have to worry about keeping the cold food cold  — each piece has a tray at the bottom for holding ice! Serve dip or sauce in the stainless steel Dip Bowl, which nests inside its plastic ice holder. The plastic 8-Pc. Serving Bowl Set can be used for anything from a veggie snacks to salad. 4 Servers clip to the side of the bowl to hold garnishes. The Egg & Appetizer Tray has a stainless steel insert that holds 24 deviled egg halves over ice. The plastic tray can also be used alone as a 4-section serving platter for appetizers.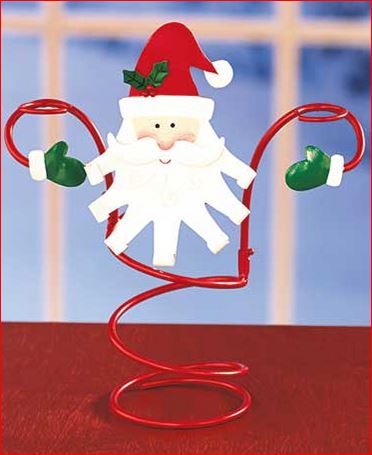 The Holiday Wine Bottle & Glass Holder is an adorable way to dress up a bottle of wine for your cocktail party! A finely detailed, cheerful face tops a spiral body that fits around a standard wine bottle while two arms hold your wine glasses.
We're all bubbly with cheer for the holidays, but there's no reason we can't add a few more accents to our cocktail party — no one ever complained about having too much joy! Shop LTD Commodities for more entertaining and holiday gift ideas to make your holidays brighter!