7 Self Care Items To Keep You Relaxed At Night
Self care is always important, especially if you are busy all day long. It's nice to have a nighttime routine where you unwind and relax before it's time to go to sleep. Doing so will help you get a better night's sleep and help you feel more refreshed in the morning. Here are 7 self care items that will keep you relaxed, calm, and comfortable at night.
---
3-Pc. Spa Foot Care Gift Sets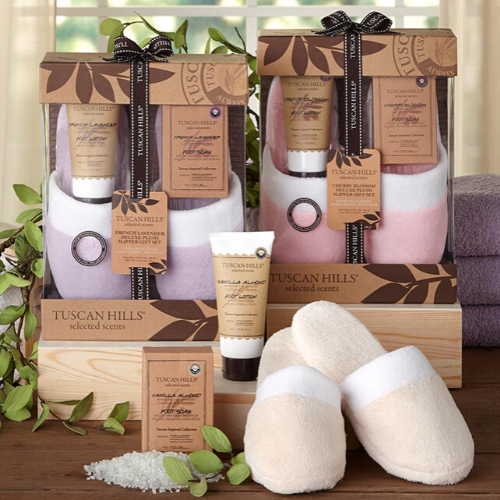 Why You'll Love It
It's a gift set that you can give yourself!
The set comes with plush slippers, foot lotion, and a foot soak.
Choose from 3 different scents: Cherry Blossom, French Lavender, or Vanilla Almond.
How To Use It At Night
Create your own foot spa in your bathtub at night before you go to bed. Use the foot soak to relax while listening to your favorite music and reading a book.
Rub on the foot lotion after the soak to make your feet feel moisturized and smooth. Then put on the cozy slippers as you go through the rest of your nighttime routine. Put the slippers back on in the morning to keep the relaxation going!
Review Spotlight
"I'm amazed how good the product is well made for the price. Only wish I had this long ago."
---
Extra-Large Heating Pad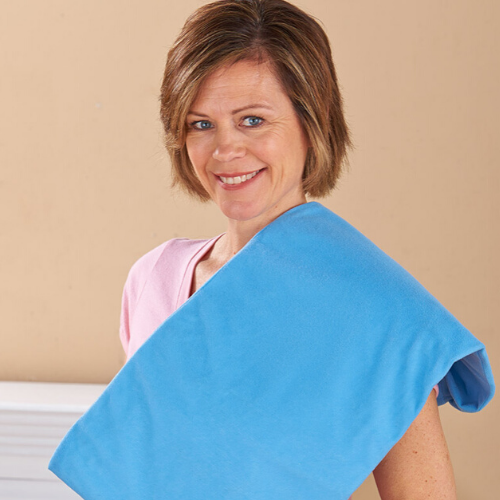 Why You'll Love It
Soothe aches and pains with some relaxing heat therapy.
Adjust the heat to your liking to relieve muscle pain and arthritis pain.
It also includes a sponge to use for moist heat therapy.
How To Use It At Night
Lay the long heating pad across your back, leg, arm, or problem area while you are watching TV, reading, or relaxing at night.
The heating pad has a 40-minute automatic shut-off, so you can either sit with it until it shuts off or use it for as long as you need it.
Review Spotlight
"I am very happy with this heating pad that is long enough to heat my lower back and neck as well as my whole spine! Having arthritis, this is a wonderful product. 4 temperature adjustments is beneficial. Works great. This price was unbelievable."
---
Ultrasonic Essential Oil Diffuser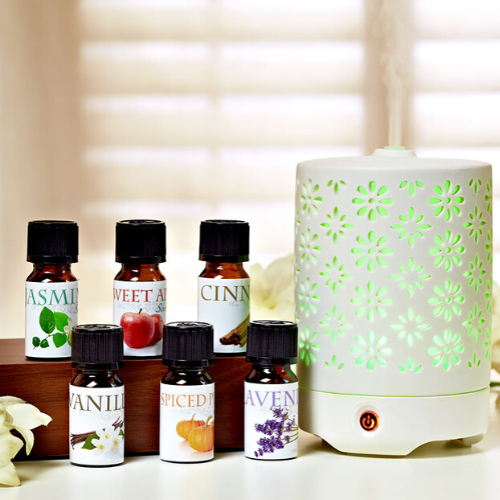 Why You'll Love It
The diffuser doubles as a stress reliever and a decoration!
Aside from releasing fragrance, it also is a humidifier, air purifier, and color-changing lamp.
The variety of blue, purple, green, red, pink, and yellow colors look beautiful in the dark!
How To Use It At Night
Get your favorite essential oil scent and turn on this diffuser while you're in the bathtub, reading a book in bed, or drinking tea in your living room.
Using a relaxing scent, such as lavender, can help you settle down at night before your go to bed, while refreshing scents, such as peppermint, can help you feel more energized in the morning.
Review Spotlight
"This is my second purchase of this product. I loved the first one so much I wanted another. It is very pretty, quiet, easy to fill. It seems very well made and is ceramic, not plastic. I've had several diffusers over the years and this one is my favorite. I will probably get a third one!"
---
Iso-Pedic™ Cooling Sleep Pillows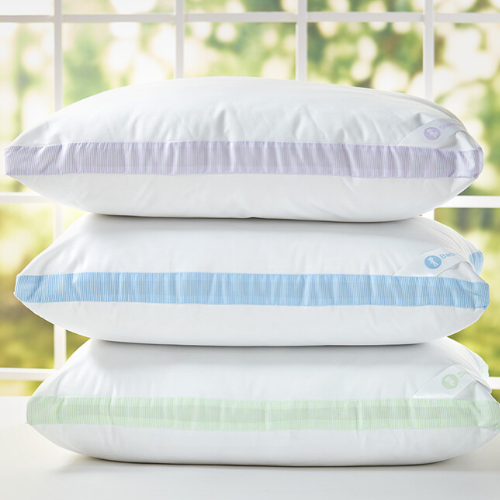 Why You'll Love It
A new pillow will change the way you relax at night!
These cooling sleep pillows are perfect to help you sleep comfortably all night long.
The pillows come in 3 different densities based on preference: medium for stomach sleepers, firm for back sleepers, and extra-firm for side sleepers.
How To Use It At Night
Choose the best pillow density based on the position that you sleep in the most.
Use your favorite soft blanket or comforter and get a great night's sleep!
Review Spotlight
"I bought two pillows 3 to 4 weeks ago, and my husband has been ecstatic! We are both getting the most restful sleep we've had in ages. Pillows do stay cool and at the right thickness for us! Would buy again!!"
---
USB Himalayan Salt Lamp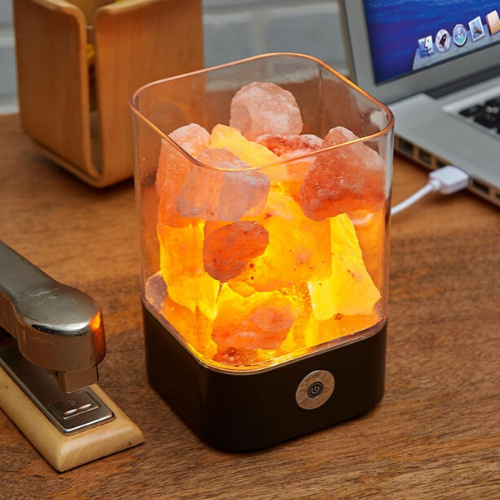 Why You'll Love It
You can put this salt lamp on your desk or in any room of your house!
This salt lamp has a convenient USB port to plug into your laptop or into a wall charger.
The lamp has 2 different light functions: warm lights or color-changing lights.
How To Use It At Night
Plug the salt lamp into your computer when you're doing work at night to slowly calm your brain down before you go to sleep.
You can also plug it into a USB wall charger by your bedside and turn it on while you're relaxing before bedtime.
Review Spotlight
"Great for removing negative energy for a healthier night's sleep."
---
Detoxifying Foot Pads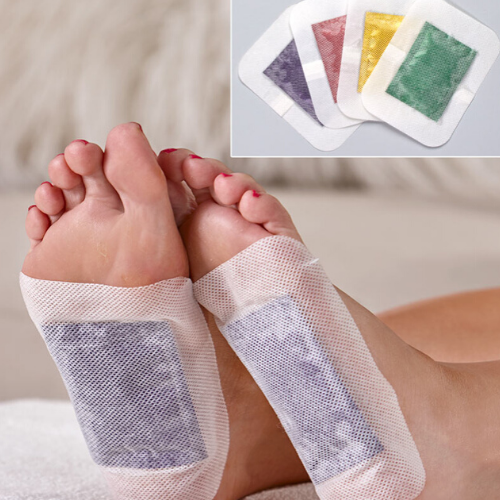 Why You'll Love It
These foot pads can give you a variety of health benefits that you will love!
Lavender can help reduce insomnia and anxiety, rose can help soothe aches and pains, ginger can help with digestion, and green tea can help improve heart health and metabolism.
How To Use It At Night
Put the foot strips on before you go to bed and leave them on all night to help you feel more well rested in the morning.
You can also put the foot pads on while you are relaxing at night and take them off before you go to sleep to keep you more comfortable.
Review Spotlight
"Does exactly what it says it does, draws the toxic outta your body u wake up refreshed and feeling better! Definitely a great buy!"
---
Hempvana® Moisturizing Cream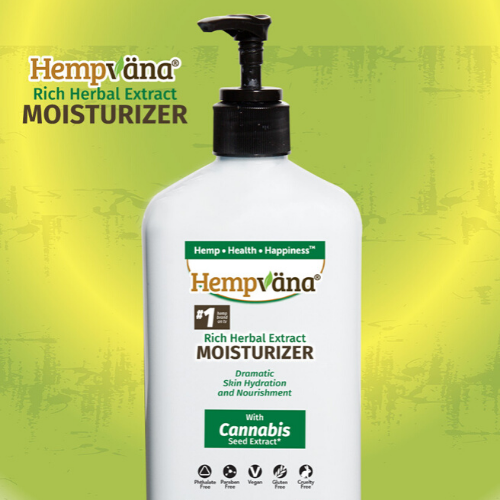 Why You'll Love It
If you want the ultimate skin hydration and nourishment, this Hempvana® cream is for you!
It moisturizes your skin without feeling sticky or greasy.
Made of 100% pure hemp seed extract, the natural ingredients in this cream are healthier for your skin than other lotions.
How To Use It At Night
After taking a relaxing bath or a nice calming shower, moisturize your dry skin with this cream.
You'll feel relaxed and refreshed before you go to bed!
Review Spotlight
"I purchased the Hempvana Moisturizing Cream to try it on my really dry skin. I have tried almost everything and have not found a cream or lotion that has helped. This cream has helped more than any other. My skin seems to absorb it without that sticky feeling from other lotions."
---
Feel even more relaxed and rejuvenated with our selection of skincare, health accessories, beauty supplies, muscle pain relief, and much more!
---
Shop our January 2020 catalog for inspiring decorations, home storage solutions, and 120 new items that you will love!