9 As Seen On TV Beauty Products To Add To Your Daily Routine
Your daily beauty routine should be filled with products that meet all your needs. From skincare essentials to hair remover tools to makeup accessories and more, here are 9 As Seen On TV beauty products to add to your daily routine!
---
As Seen On TV Skincare Products
It's important to take care of your skin to keep it looking and feeling healthy and fresh. These As Seen On TV skincare products can be added to your skincare routine or they can be used for special spa night.
Ped Egg® Easy Curve™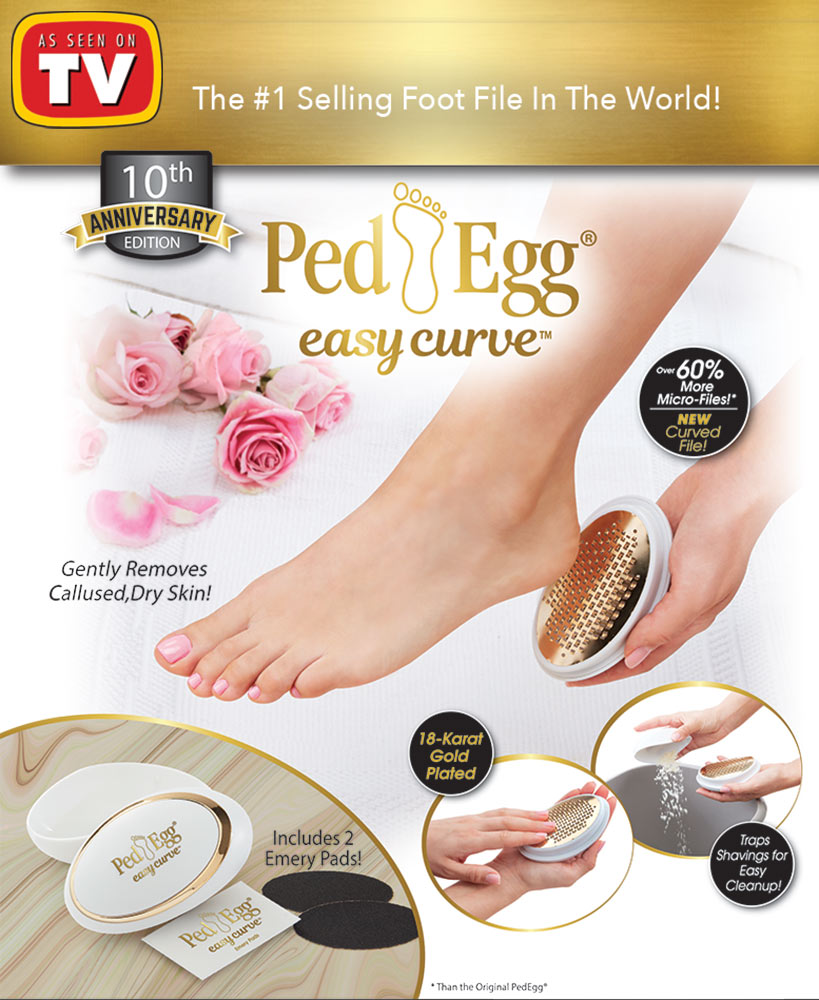 Treat your feet to an at-home spa night with the help of the Ped Egg 18k gold plated file! The number one selling foot file in the world is celebrating their 10th anniversary with this curved gold edition.
The Ped Egg will help to remove dead or dry skin, along with calluses. Simply scrape your problem areas with the egg and finish it off by buffing your feet with the emery pads.
Derma RPX™ Wrinkle Reducing Cream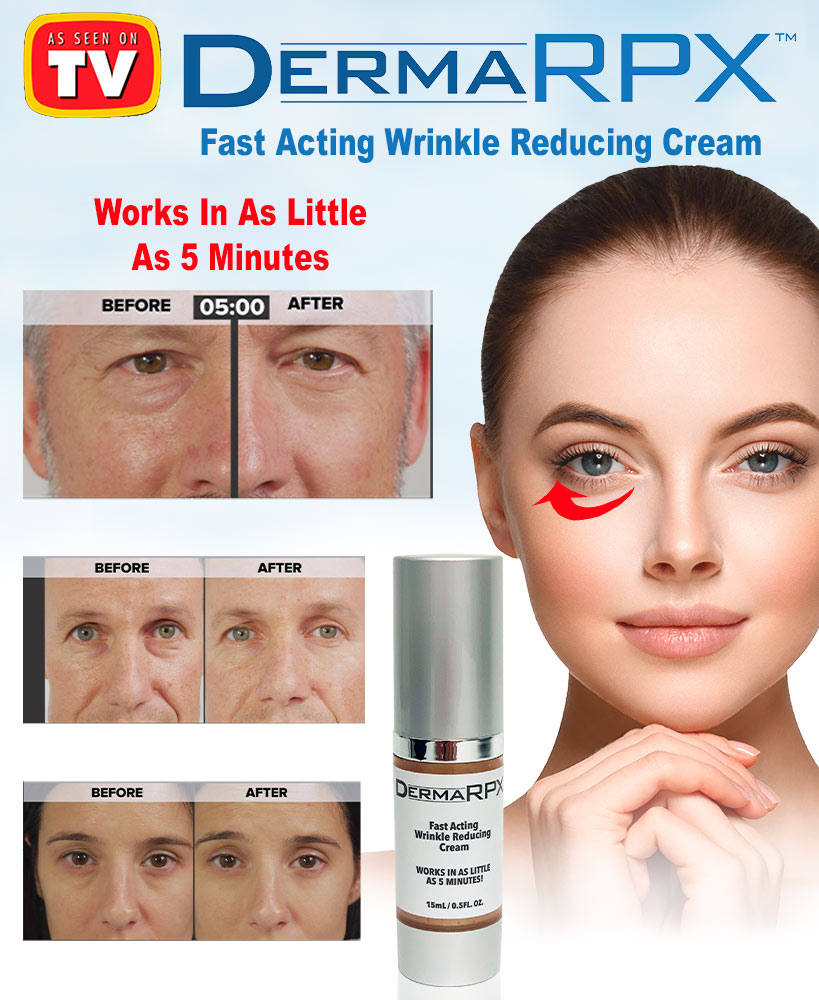 Derma RPX Wrinkle Reducing Cream is a fact acting treatment that works in as little as five minutes! Both men and women can enjoy the benefits of this skin treatment.
Place these cream under your eyes to tighten and smooth your skin, cover dark eye bags, and cover dark circles. This cream goes on smoothly without caking, so you can apply it in the morning before you go out!
DermaSuction™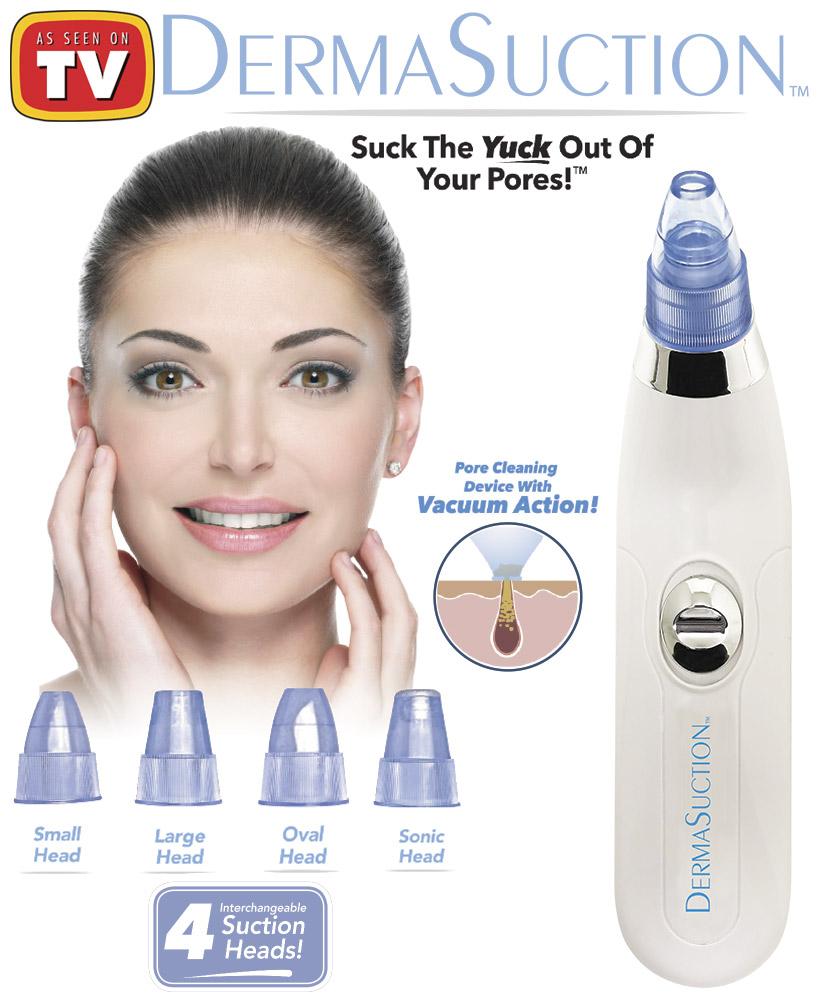 Your at home spa night is about to get even better with the help of the DermaSuction! This As Seen On TV product is a great skincare tool that will help remove the impurities from your face.
This beauty tool will help "vacuum" out your blackheads and unclog your pores in a safe and painless process. It comes with four interchangeable suction heads to meet all your needs in your everyday beauty routine!
---
As Seen On TV Hair Removal Products
Looking for an efficient and painless hair remover tool can sometimes be a challenging process, but it doesn't have to be! These As Seen On TV Hair Removal Products are all painless and easy to use and will fulfill any of your beauty needs.
Finishing Touch® Flawless® Legs®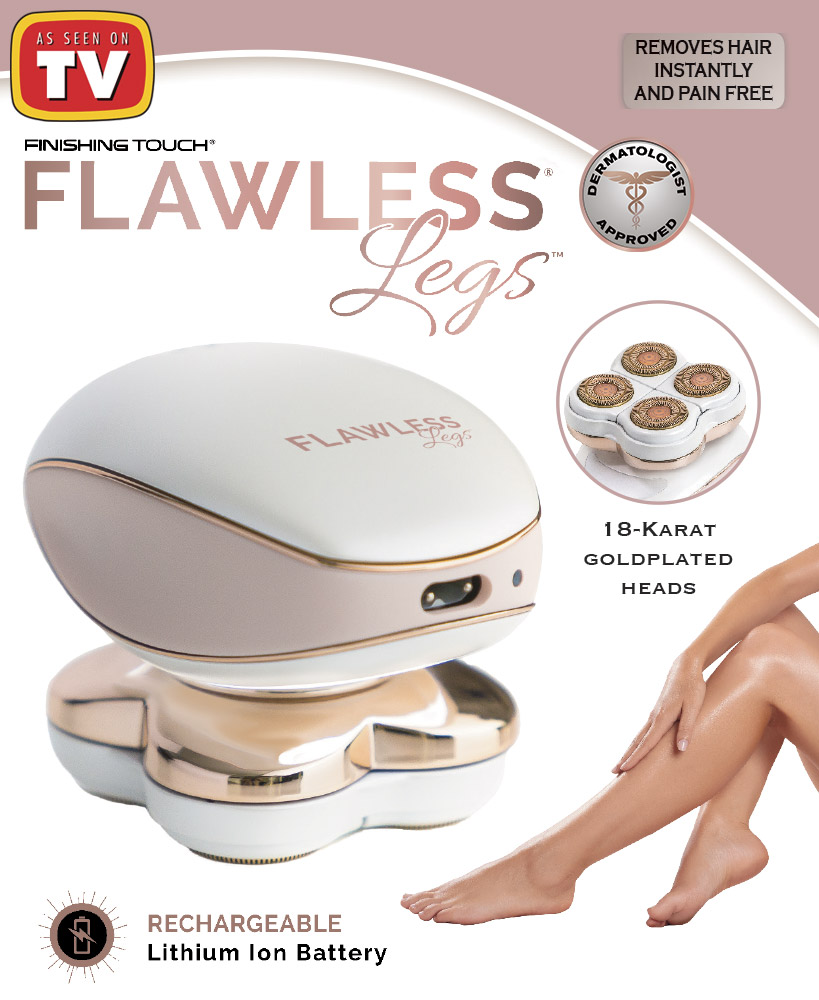 Finishing Touch Flawless Legs works four times more efficiently at removing hair than a traditional razor!
A painless leg hair remover, this tool features four 18K gold-plated floating heads that contour to the shape of your legs, making it easy to get every hair. It's rechargeable, making it easy to use whenever you need it!
Finishing Touch® Flawless™ Brows™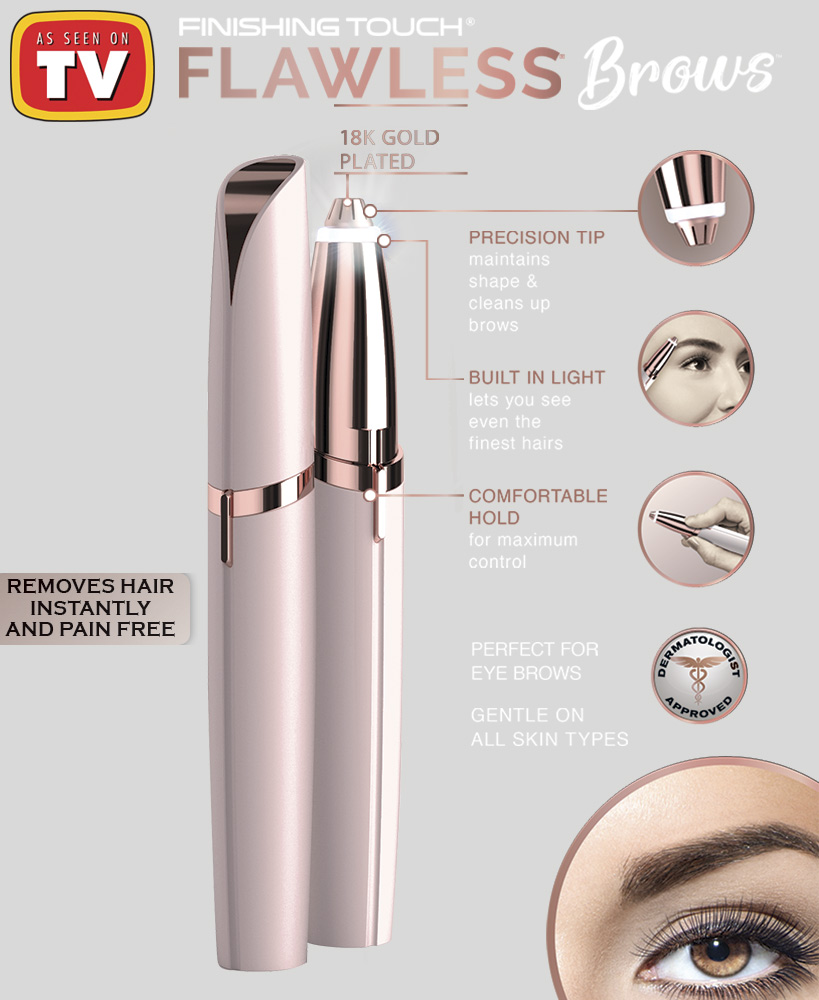 With Finishing Touch Flawless Brows, you no longer need to worry about how to remove the small hairs to perfectly shape your eyebrows!
The hypoallergenic 18K gold-plated head works gently on any skin type and will allow you to remove any unwanted eyebrow hairs with accurate precision. This pain free brow shaper is a must for your beauty routine.
Finishing Touch® Flawless® Body™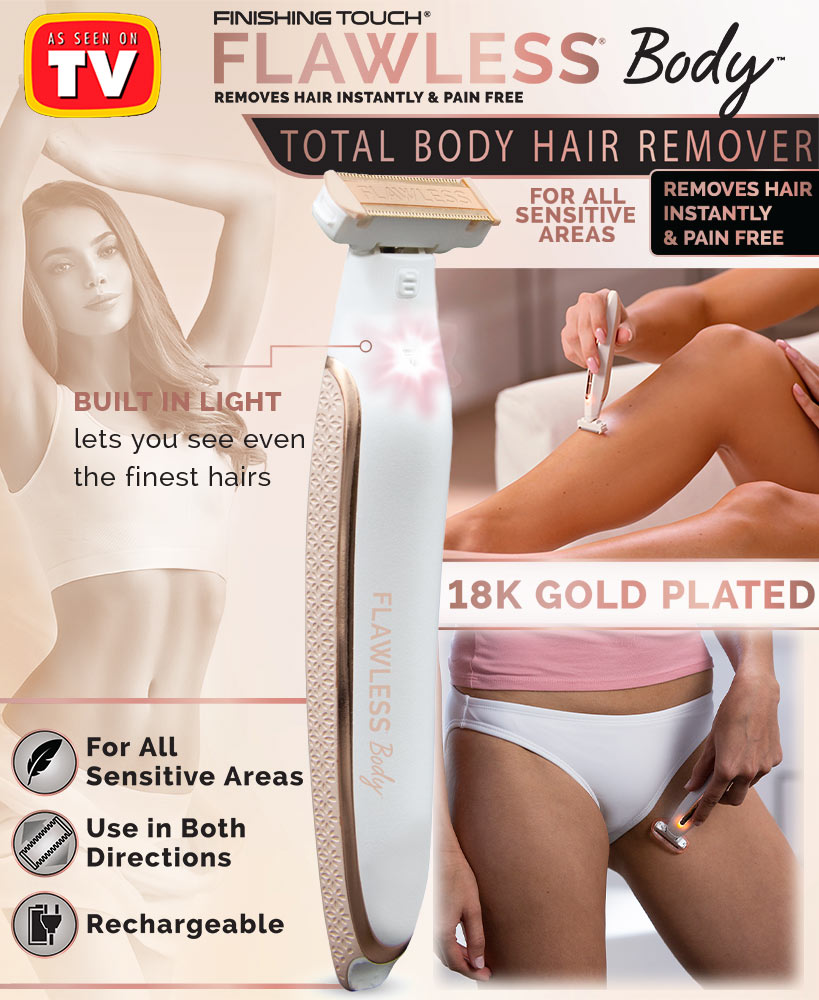 The Finishing Touch Flawless Body hair remover is a more painless and more efficient version of the traditional razor!
The device works in both directions and is gentle enough to use on even the most sensitive skin. This rechargeable hair remover even has a built-in light that helps you see even the finest hairs for a closer shave.
---
As Seen On TV Makeup Products & Accessories
If you have an everyday makeup routine but you're constantly looking for new products and makeup accessories to add into your routine, these products are for you! These As Seen On TV makeup products and accessories can be used daily and can be unique additions to your beauty collection.
3 Second Lash™ Magnetic Accent Eyelashes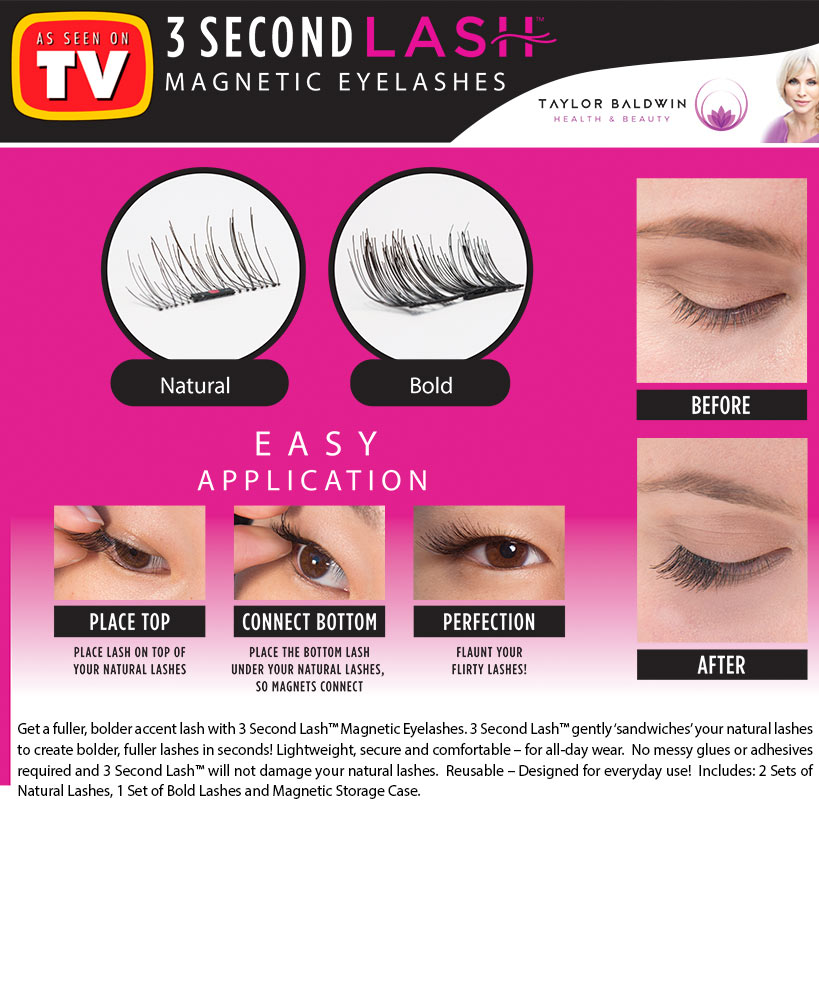 A safer and more simple alternative to traditional false eyelashes, these 3 Second Lash Magnetic Accent Eyelashes give you an easier application process!
These reusable magnetic lashes are lightweight and come with applicator tweezers for an easy application process – simply place the lash on top of your natural lashes and then place the bottom lashes underneath so the magnets connect!
Bella Brow Microblading Pens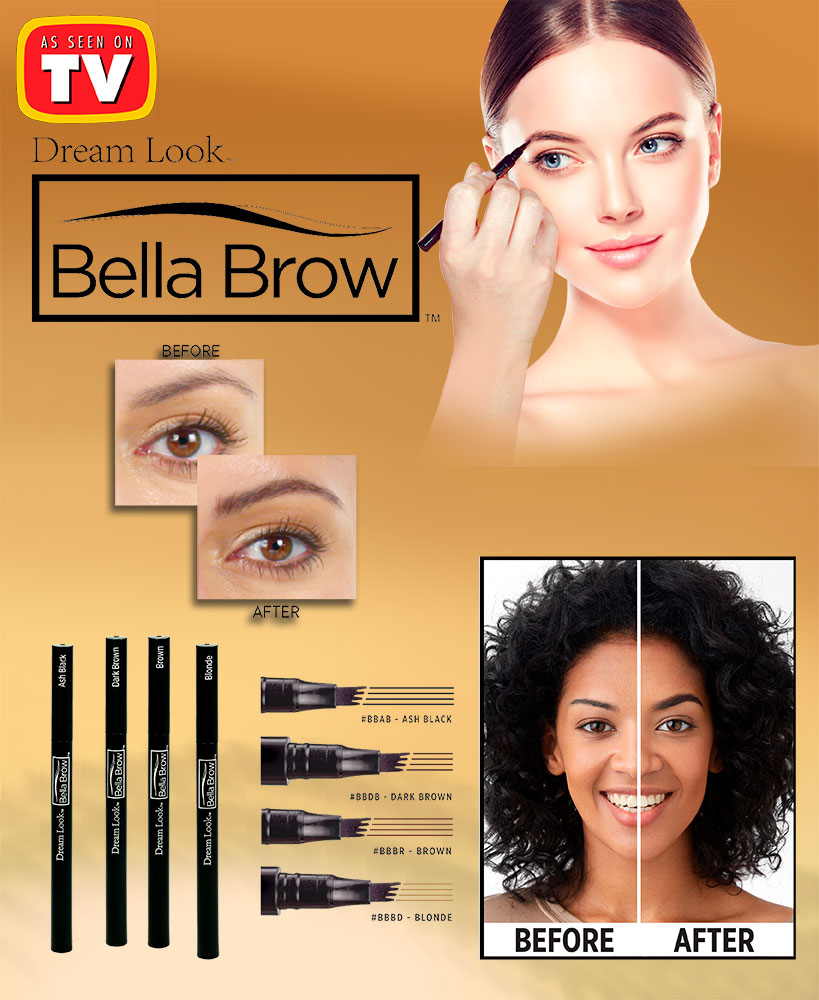 The Bella Brow Microblading Pen can give you the full and finished brow look with an easy application process that anyone can do!
The fork-tipped brush allows you to make very precise, hair-like strokes to give you a natural look. It's waterproof and smudge-proof, letting you wear it all day long without fading!
NuBrilliance™ My Flexible Mirror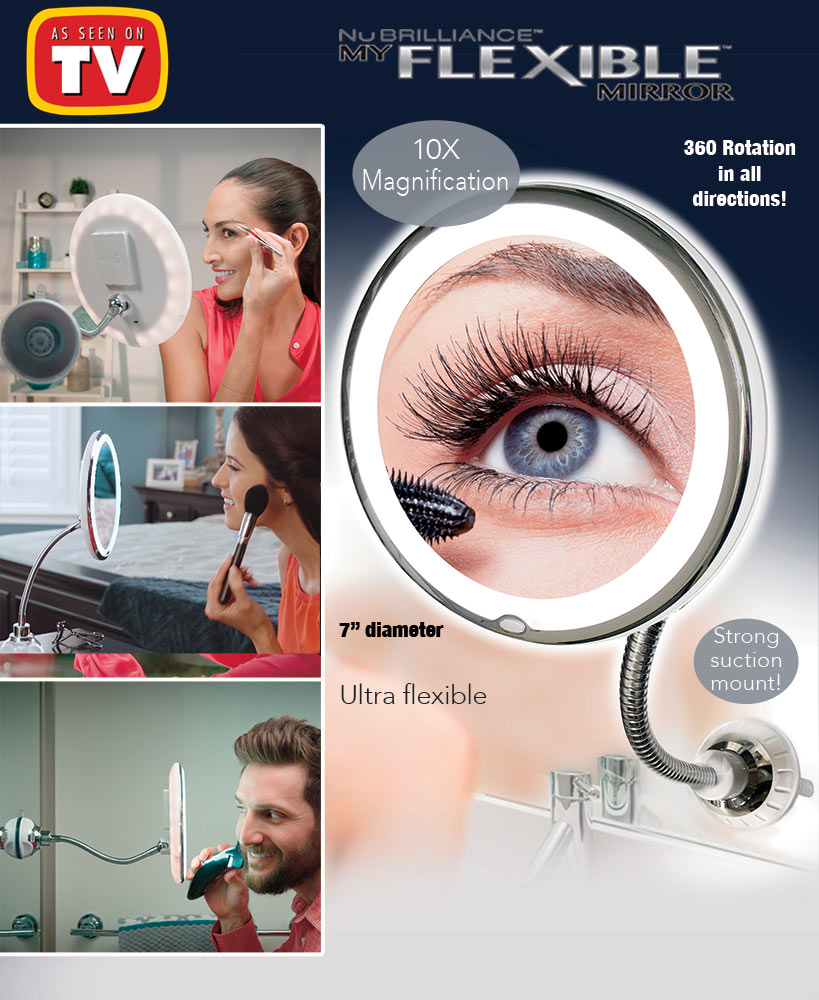 No beauty collection can be complete without a magnified mirror that helps you get any job done! The NuBrilliance My Flexible Mirror can meet your needs!
This mirror has a bright LED light and a flexible neck, which gives you visibility to any makeup or beauty task you need to do. It features a suction cup that you can stick on any wall in your bathroom or bedroom for easy access.
---
Looking for even more As Seen On TV Products? Check out our full selection of products that are featured in the famous infomercials!