Christmas Checklist (Day 9): Huge Markdowns Available Today
Today at LTD, we're giving customers another opportunity to shop our great Cyber Monday deals. It isn't too late to find incredible discounts on gifts for kids, toddlers, teens and adults. Get a look at some gift ideas that are 50% off or more today, and find cheap stocking stuffers under $2. Stock up while you can on great gifts with today's amazing markdowns, and as we've been doing all week, find a few Christmas fun facts below.
---
Gifts for Kids — 50% Off or More
Licensed Carry-Along Art Desks
Kids' Licensed Cold Weather Masks
Licensed Water Bottles
Gifts for You — 50% Off or More
Debra Shepard® Swarovski Threader Earrings
Fuzzy Fleece Realtree® Infinity Loop Scarves
Holiday Favorites in Mason Jar
Stocking Stuffers Under $2.00
Perfect Scents™ Fragrances
Set of 5 Stylus Pens
Sherpa Lined Knit Hats
---
Christmas Fun Fact #9
DID YOU KNOW: America has an official Christmas tree, and it's not the one outside Rockefeller Center. It's not even the tree traditionally lit outside the White House every year. President Calvin Coolidge announced in 1926 that a giant sequoia (known as the General Grant Tree), located within Kings Canyon National Park in California, would be the Nation's Christmas Tree. It's one of the largest trees in the world: over 300 ft. tall.
---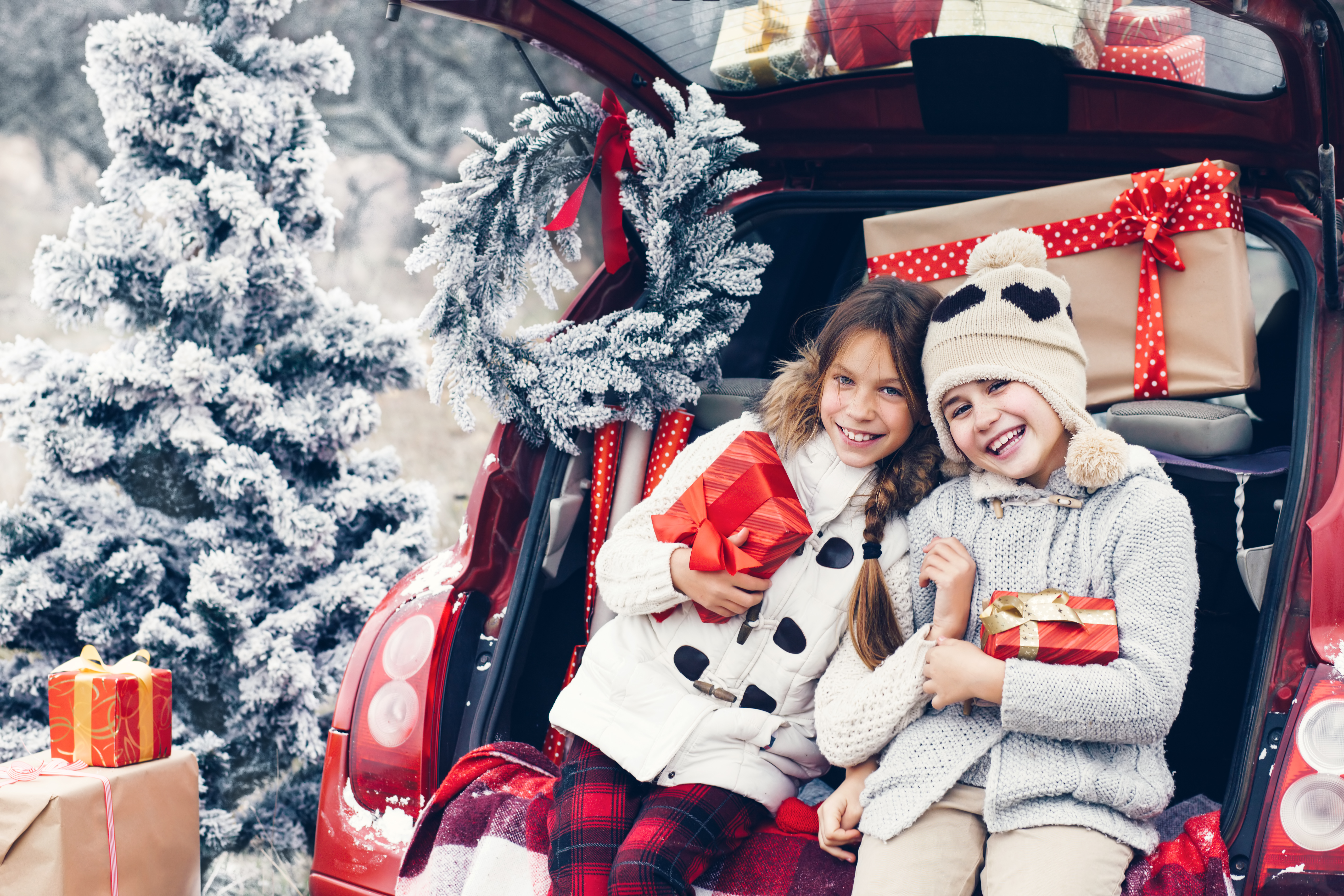 Holiday Travel: Tips for Packing Christmas Gifts
It doesn't matter if you're flying down the freeway or flying through the air–holiday travel can be a nuisance, especially if you're packing precious Christmas gifts. It is never fun to get hit with unexpected fees at airport check-in, or pop the trunk at the rest stop three states east to find out your professional gift wrapping job has been torn to pieces by an overenthusiastic left turn. Maybe you're heading home for the holidays for the first time, or haven't had the pleasure of experiencing airports during the Christmas rush. Whatever you're plans are, find out how to get all your Christmas gifts from point A to point B safely with these holiday packing tips.