Christmas Checklist (Day 7): Holiday Gifts for Sports Fans
The Cyber Monday deals are already here. LTD is stocked with a variety of gift ideas for everyone. Find the perfect toys for kids and toddlers, electronic accessories to stuff stockings, books for all ages and NFL gear for sports fans. Check out a few NFL items on sale right now. Plus, learn new gift ideas for aspiring athletes.
---
Cyber Discounts on NFL Gear
Show team pride with this NFL Handbag. An embroidered team logo and stylish NFL pattern decorates the front. The interior is fully lined with 2 large open pockets and a full-zip closure to keep all your items secure.
Make it easy for them to cheer on their favorite franchise during the playoffs with the NFL Reversible Infinity Scarf. It features both team colors, one on each side. Also adorning each side is the team name and logo.
Fans of all ages will enjoy this giant NFL Bottle Cap Wall Hanging. Each wall hanging puts a trendy twist on traditional decor. Silver ridges around the edge of each sign enhance its bottle cap design. Ready to hang.
Shop New Discounts on Sofa Sunday!
---
Christmas Fun Fact #7
There have only been 19 games played on Christmas Day in the NFL. Traditionally, the NFL tries to move games that would ordinarily fall on Christmas Day. This year is particularly difficult, given that the holiday is on a Sunday. Many of the games have been rescheduled for Christmas Eve, but two games will take place on Christmas Day–the Ravens will play the Steelers in the afternoon, then the Broncos will play the Chiefs.
---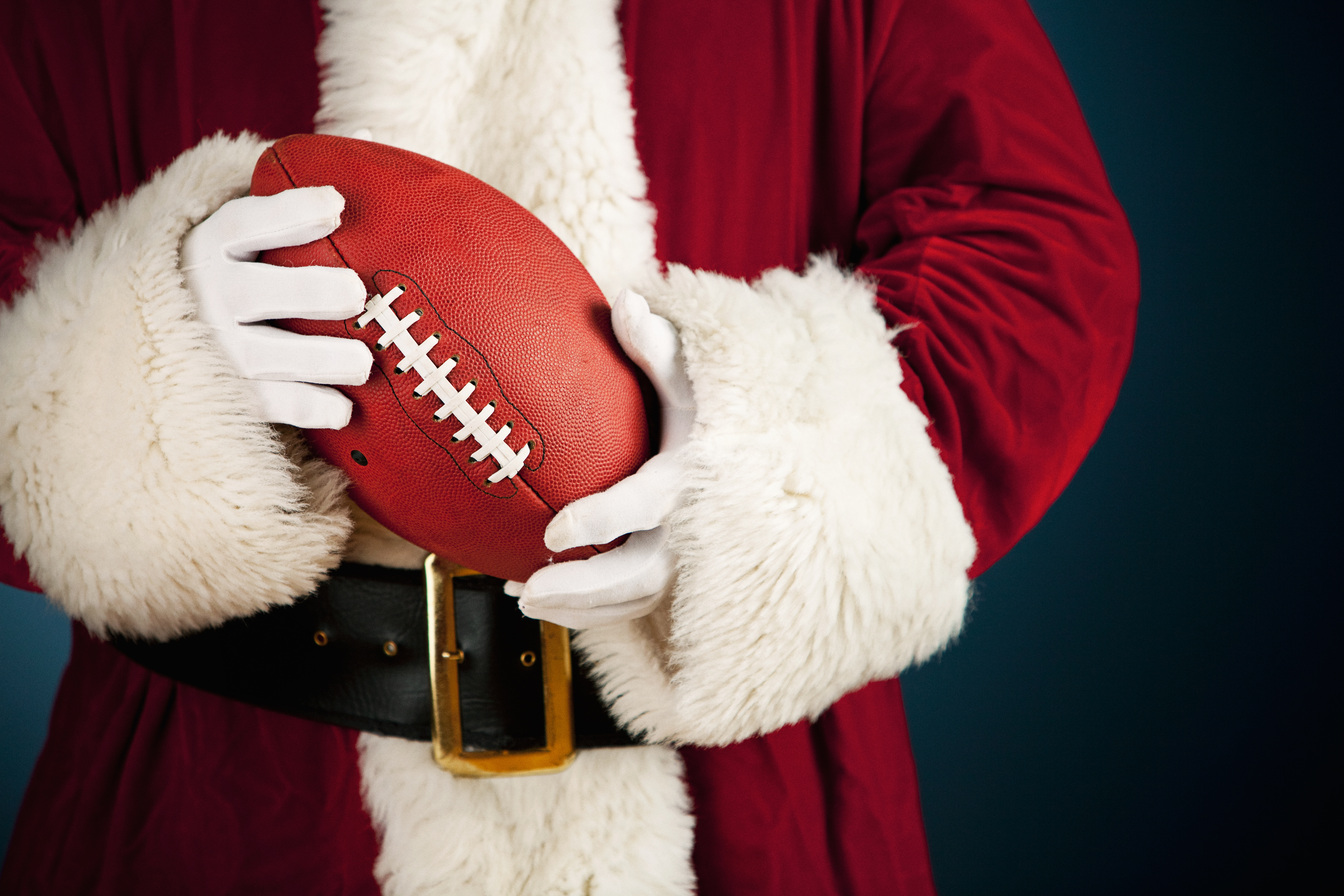 Christmas Gift Ideas for Aspiring Athletes
Finding the perfect gift for your little athlete might turn out to be a little harder than you expected. You might be hesitating because you're overwhelmed by all the different types of sports gear, trying to figure out which sport to focus on for the kid who likes everything or trying to find a substitute for the overpriced sports gift that is just out of your budget. Solve your final Christmas crisis with these holiday gift ideas for aspiring athletes.
Cyber Monday Deals Tomorrow!