Christmas Checklist (Day 8): Cyber Monday Toys & Electronics
Cyber Monday is officially here! We've got brand new markdowns in all kinds of categories, including toys and electronics. Whether you need a few gifts to complete your Christmas shopping or stuff stockings with with great accessories, LTD has you covered with discounts on our already low prices. Check out a few of our best toys & electronics deals available now, or read on for facts about mall Santas and Cyber Monday.
---
Cyber Monday Deals on Toys for Kids
Press the button on the Star Wars Talking Plush to hear the character's famous phrases or sounds. It has an exceptionally cute look with its oversized head and plush body. The perfect gift for kids new to the franchise.
Start creating your own town with a Click Brick Building Set. Assemble the interlocking bricks to build the site that every toy town needs. This great toy lets kids use their creativity, imagination and problem solving skills.
Your child will have hours of fun playing with 1:24 Realtree Friction Ford Truck. Each friction-powered truck has durable rubber tires, loads of realistic details and a Realtree® theme. Must-have for Christmas morning.
Cyber Discounts on Electronic Accessories
The 2-In-1 Stand with Power Bank is a convenient way to charge your device on the go. It's capable of fully charging all smartphones, as well as tablets up to 75%. It features a built-in stand to hold your smartphone.
Easily use your smartphone or tablet in the cold with the 3-Pk. Touch Screen Gloves. The gloves allow you to use your thumb, index finger and middle finger to text, surf the web and more while keeping hands warm.
Take your listening experience to the next level with Light Grooves Earbuds. The cords light up and flash to the beat of your music. The comfy earbuds are compatible with any standard 3.5mm stereo headphone jack.
Don't Miss Out on Hundreds of Markdowns!
---
Christmas Fun Fact #8
Nearly 900,000 parents took their kids to visit Santa at the mall in 2014. The decades old holiday tradition is a favorite for many families leading up to the Christmas season, and isn't likely to go away anytime soon. It's always been a coveted position. In recent years, the competition has been so intense that many malls make the process easier by hiring Santas with certifications from Santa "colleges" like Noerr's Santa University.
---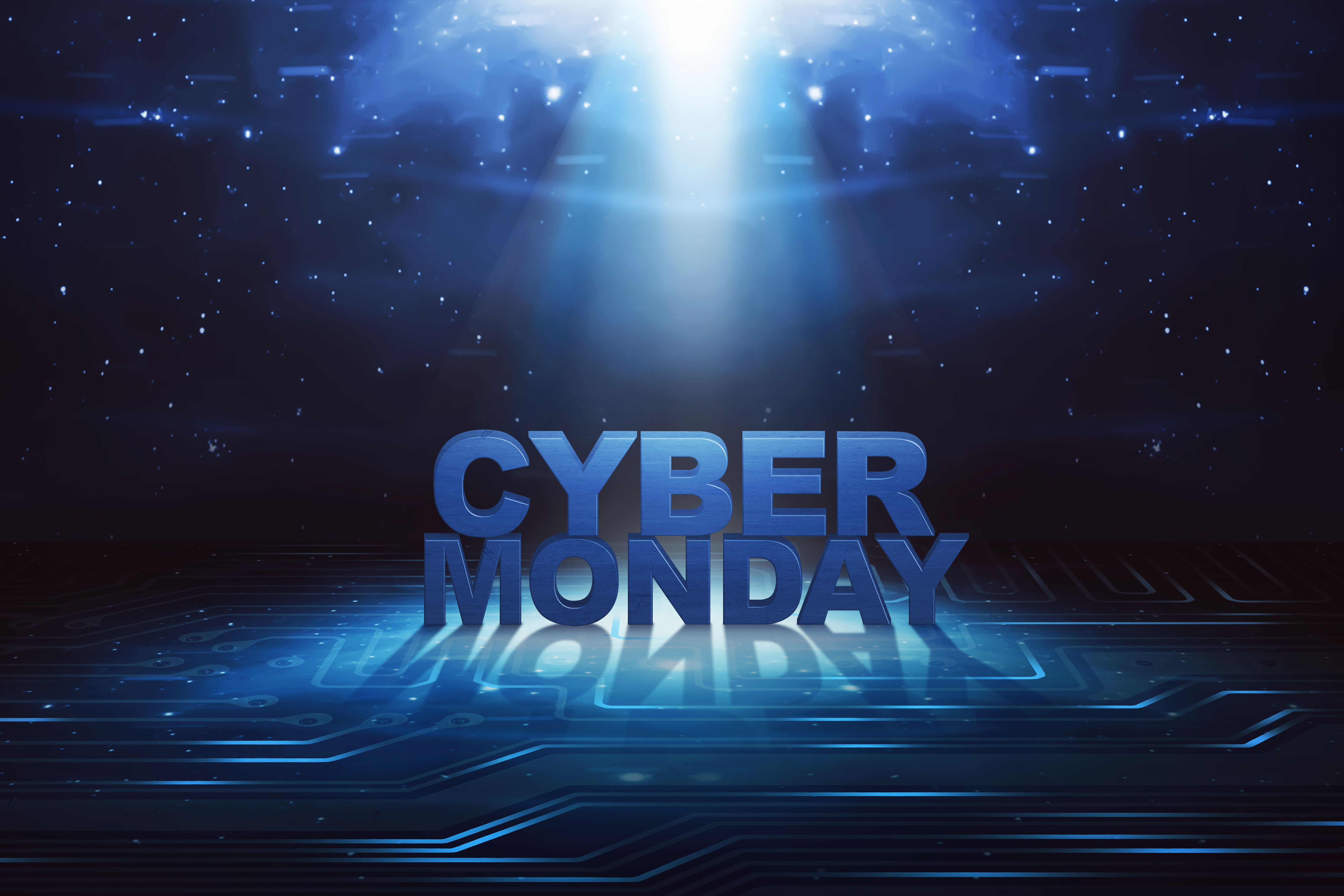 The Weird History Behind the Word "Cyber"
Nowadays we use the word "cyber" so casually that it doesn't really register as a strange word. In addition to being the driving concept behind Cyber Monday, it's also the prefix for hundreds of modern words. We know cyber refers to the digital culture we interact with every day, but if we trace the word back through history, we start to stumble across some interesting facts. Take a breather from Cyber Monday with this cyber analysis.