Duck Dynasty 4th of July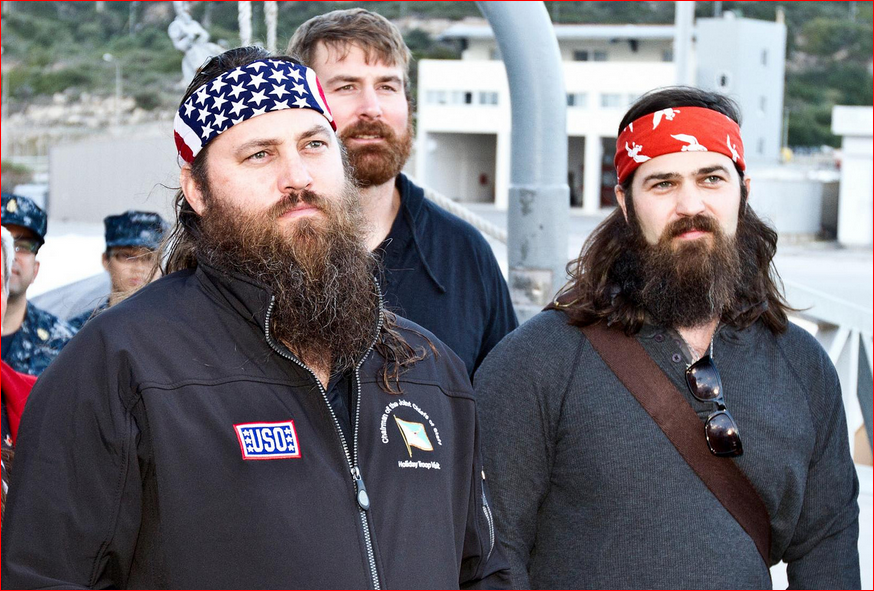 The Robertsons are known for their country values, patriotic flare, and being a little offbeat. Expect nothing less for a Duck Dynasty 4th of July celebration. Here's a Duck Dynasty guide to celebrating the most patriotic of American holidays:
Taking the Day Off:

"Work Work Work. Nobody takes to to stop and smell the roses. Hey, so Jack we're smelling the roses." – Si
"It's Saturday, I fish on Saturdays." – Jase
Cooking Out:
"Food is the language. I know how to speak it."- Miss Kay
"Buy those wieners with cheese already in them." – Willie
Spending Time with Family:
"West Monroe born and raised in the duck blind is where I spent most of my days." – Jep
"I want to learn how to make that little heart & a smiley face." – Miss Kay
"I know this sounds like a crazy question, but what are you doing handcuffed to your uncle?" – Phil
Causin' Trouble: 
"This thing is off the hook and the chain." – Si
"We're gonna run if we get in trouble." – Jep
Relaxing and Disconnecting:
"They're already suffering from digital dementia." – Phil
"Peace of mind is like a piece of pie." – Si
To create a Robertson Fourth of July is a tall order; you don't have to do it their way to do it right, but their way is the fun way.