Items We Adore: LTD's Product Picks For The Week
Happy Friday! We're here to highlight some of our favorite LTD Commodities product picks for this week. Enjoy!
Battery Storage Boxes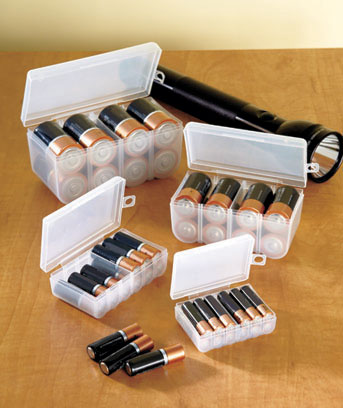 It might not seem like much, but having a battery when you need it can be a lifesaver! Maybe you're trying to DVR a show but your remote's battery is dead? Or what if the battery dies in your baby monitor in the middle of the night? You never know when you might need batteries in a pinch. Keeping a few different styles of batteries on hand is a smart and safe idea for any home, which is why we love these organized battery storage boxes. Batteries stay neatly organized, and you can mark one segment as "not dead yet" batteries that are running low on juice, but not quite gone completely. These boxes also make it easy to save on batteries – cause now you've got a place to store them if you buy in bulk!
Sentiment Wall Quotes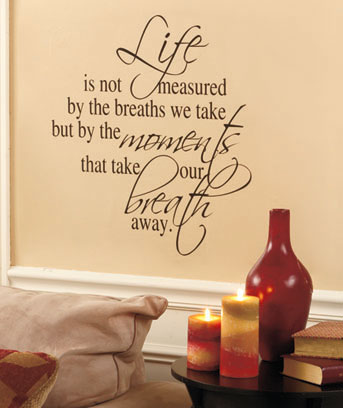 Looking for a way to add a little extra oomph to a bare wall? We love these sentiment wall quotes in various places throughout the home, especially for high-ceilinged rooms and large empty spaces. Choose the quote that fits your home best – life, love, or blessings, and then remember the inspiring words through daily life.
Cool It Freezer Packs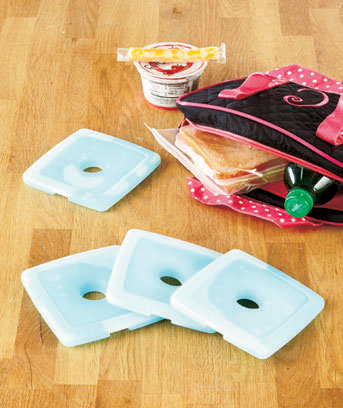 Did you make a resolution to eat healthier and save money? One of the easiest ways to do this is by packing and bringing your own homemade lunch to work. Frozen diet entrees and deli sandwiches will barely make a dent in your health goals, much less your appetite! With these small freezer packs, you have no excuse not to pack yourself a healthy lunch, no matter what your job might be! This pack of four is great for shoving in your lunchbox for work, and you can send them along with the kiddies as well to keep their juices and perishables nice and cold.
 Under Cabinet Storage Racks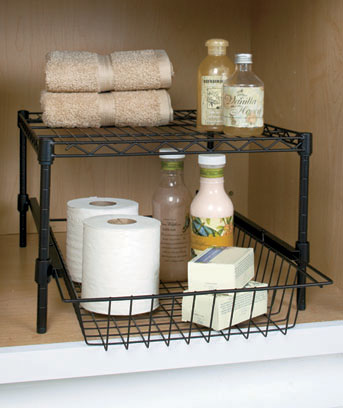 This is one of the most useful storage ideas for any home. Whether you've got tons of space or every inch counts, this storage rack is an easy way to make the most of any storage cabinet. With a drawer for items like towels and toilet paper and a shelf for spray bottles and paper towels, we love how this rack keeps everything off the bottom of the cabinet so it stays clean and dry. You can also use it to organize your hair and make up supplies, or to keep bath time baby toys all in one place. This is especially great for under-the-sink cabinets in the bathroom, kitchen, and laundry areas.
Easy Grip 5-in-1 Cutter/Slicer Set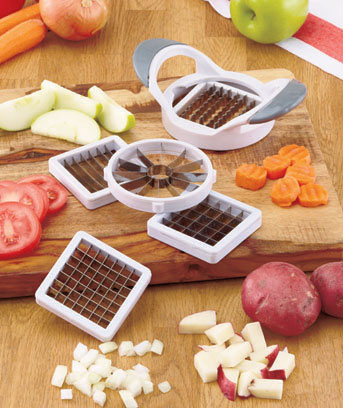 One way to make healthy eating easier is to have the right tools at your disposal. We love this easy-grip 5-in-1 set for coring apples, slicing tomatoes, chopping potatoes, dicing onions, and more. You can make decorative shapes and designs, or just make life easier when you're preparing an early morning green smoothie!