Items We Adore: LTD's Product Picks for the Week
With fall in full swing, the leaves are turning and beginning to show off their beautiful colors. Chilly weather is upon us and it is time to pack up those cool summer clothes and trade them in for a cold weather wardrobe. LTD's Product Pick for the week is all about staying toasty warm when chilly weather makes its way to your front door. If you live in a cold weather area and are waiting for snowflakes to fall, we've got bundle up buys you'll adore.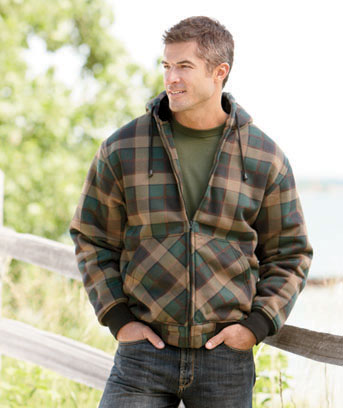 Sweaters and jackets are always on stand-by when cold weather hits but hooded sweatshirts are a staple for a fall and winter.  This casual attire is a great addition to jeans and t-shirts to keep you warm when you need it the most. Stripes are a common design this season but plaid is where it's at. Warm colors mixed with rich jewel tones add style while a faux fur lining keeps the cold out. With these simple color combinations, you will be able to match a variety of items already in your drawers. Pockets give this sweatshirt functionality while working and a place to warm your hands. This cold weather essential never goes out of style and won't let you down.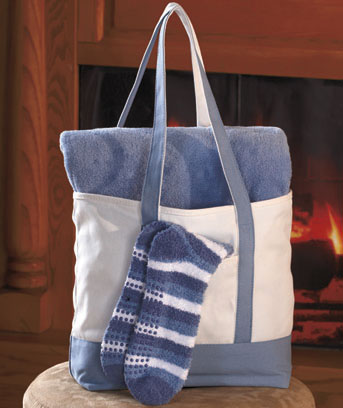 When it's dark at dinner time and the weather is anything but desirable, the only thing left to do is bundle up and snuggle in a warm blanket with a movie. To make it even better slip on some soft non- slip socks before you flip on the TV and you will forget all about the weather. This cozy throw and matching socks are perfect for a night of relaxation on a cold night. In addition, the set comes with a matching tote.  Conveniently store your comfy throw and socks in your tote or use it to store books for days you want to cuddle up with your favorite novel.  Choose from chocolate, natural burgundy or blue to treat yourself or someone special. This ideal snuggle set makes a great gift for friends and family.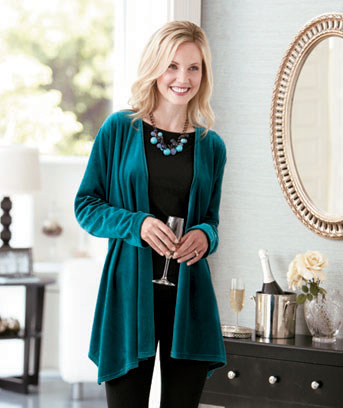 Knit sweaters are popular during the winter months but velvet rules the holidays. You see bold colors on soft velour in sweaters, jackets and dress pants. This velour sweater is perfect with long skirts or pants. Add a cuff bracelet or a beaded necklace for a breathtaking combination.  This sweater not only keeps the chill away but can also dress up a pair of jeans for a casual night on the town. Choose a beautiful emerald or elegant black. You can mix and match with the existing outfits in our closet and create a new look. The upcoming holiday season is filled with parties and celebrations that call for a killer outfit. With this sweater you will stand out from the crowd and bring the holiday spirit to the party when you walk in the room.
Now is the perfect time to prepare for the upcoming months. Get all of the essentials so you can step outside armed with confidence against the elements. With Christmas right around the corner and the cold winds of last year fresh in your memory, LTD carries a variety of products to get you through the long months until spring arrives.
Have you bought something from us lately? What is your favorite LTD product of the moment? Let us know in the comments below.