Items We Adore: Product Picks for Wedding Season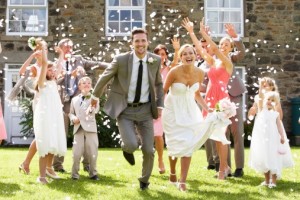 Wedding season is starting to pick up — whether you're going to a wedding or you're in the wedding, you have a lot of planning and shopping to do! But we have a few ideas to get you started. here are this week's Items We Adore: Product Picks for Wedding Season.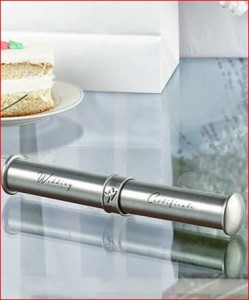 Document Defense Wedding Certificate Holder These Wedding Keepsakes make memorable gifts for a newly engaged couple. Each piece has a distinct pewter-like finish with elegant script, making it easy to buy all 3 for a matching gift basket. The Album says "Wedding Day" on the bottom and has 2 wedding bands on the top. Holds 72 of your 4″ x 6″ photos inside, and also showcases your favorite 3-1/2″ x 5″ photo on the cover. The Certificate Holder ensures the marriage certificate is always safe and secure. Metal. Use the metal-stemmed Set of 2 Champagne Flutes to toast on your wedding day and anniversary. Each has "Bride" or "Groom" on the glass.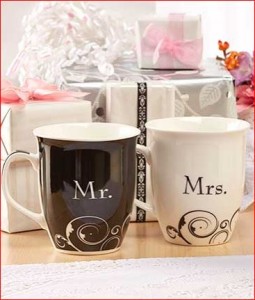 Ceremonial Sipping This Mr. and Mrs. Mug Set makes a cute wedding gift. Onthe front, the mugs read "Mr." and "Mrs.", and the back has an inspirational message. Contrasting scrolls complete the design.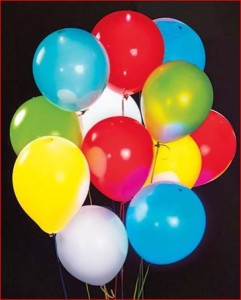 Bridal Balloons Add a fantastic glow to your next party with the Set of 12 LED Balloons. This fun set is perfect for any birthday, holiday, office event and more. Glowing LED lights illuminate five different colored balloons for up to 24 hours. Easily fill with helium or air.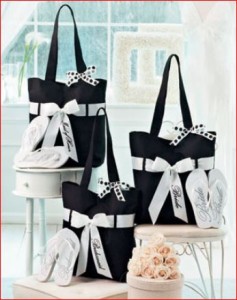 Crew Courtesies Wedding Tote and Flip-Flop Set is the perfect gift for members of the wedding party. Use the handy black-and-white tote to carry essential items for the big day. It has ample room for hair styling tools, accessories and more. Includes a magnetic closure. Change into the coordinating pair of flip-flops after a night of dancing.
Sentimental Style  Wooden Personalized Sentiment Wall Plaques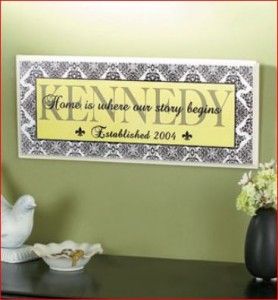 add a warm touch to your home. Add a name in bold lettering to the Home sign, then add your marriage date to the bottom line. Main lettering, 12 characters maximum. Bottom line, 4 digits maximum. Add your family's name on the top line of the Welcome sign and the date of your marriage on the bottom line. Top line has a maximum of 15 characters and the bottom line has a maximum of 4 digits. Proud to be American sign has room for a name up to 15 characters seen over "Family."