National Cuddle Up Day: Items for Cuddling Up
It's January and that means we need to get warm any way we can! But the best way to get warm in the winter is to cuddle up with a loved one — and January 6 happens to be National Cuddle Up Day — in case someone needed a reminder! But even if we have someone special to cuddle up with, we still we need to be draped in all things cozy before we can cuddle! Here are five items for cuddling up we think you could use.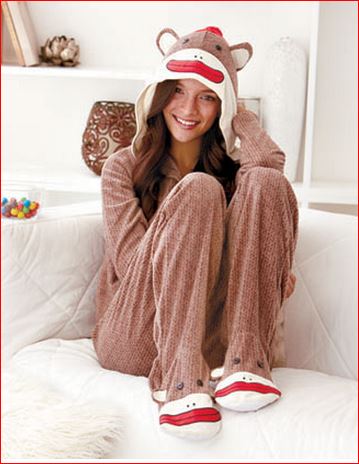 Get silly and snug in the Women's Sock Monkey Loungewear! You remember the stuffed monkeys from when you were a kid, and this outfit lets you pull a piece of the past to the present for you on Cuddle Up Day! The top is a hoodie with a sock monkey face, complete with pompom hat.. The pants have footies with sock monkey faces to keep your toes warm while you're cuddling up to watch a movie. Comfy, cuddly and childlike, Sock Monkey Loungewear is just what you need in January!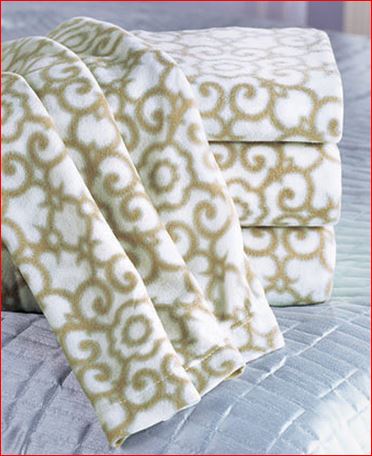 Warm and fuzzy, these Fleece Sheet Sets make the end of a cold day pleasant and they're perfect for cuddling in! They provide ultimate comfort to keep you cozy for the best night's sleep possible. The exceptionally soft fleece fabric will keep you and your cuddler so warm all night you won't want get out of bed in the morning!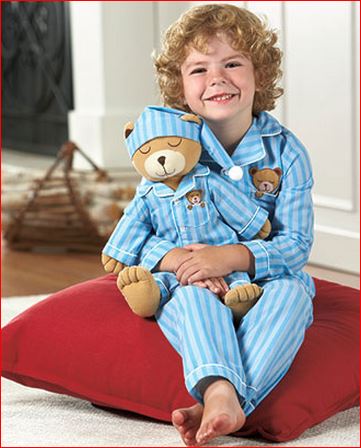 Cuddle up with your kids in these Matching PJs and Plush Sets! While you're cuddling them, they'll be cuddling their adorable stuffed animals in matching PJs! Even when you're not there, your little ones will stay snug as a bug in a rug with this set.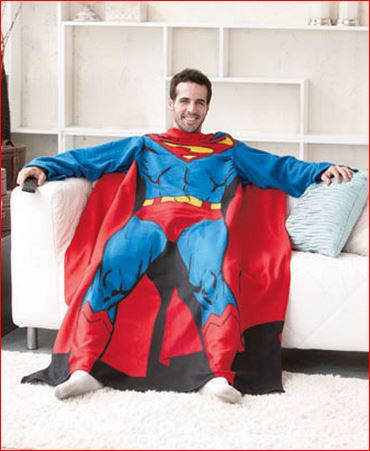 Make cuddle time fun with this comfy throw! Cuddle with the King, Batman, Superman or even Harry Potter! These throws are somewhere between a blanket and a robe made with soft fleece so you and your cuddlebug can move freely and still stay cozy.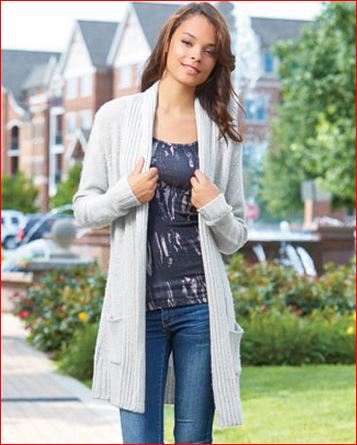 If you're not ready to cuddle up, you can still stay cozy in the chunky knit of the Women's Long Open Front Sweater. This snug cardigan works and looks best in layers over T-shirts and blouses with the shawl collar and ribbed trim. You'll look stylish and be warm at work or when you're out and about. At home on the couch in lounge pants, it's the perfect accessory for cuddling up.
We only have a few months left of winter — after that, we won't have an excuse to get cuddly! Cuddle Up with your loved ones now! You'll need the extra warmth to get through January.