Origins of Groundhog Day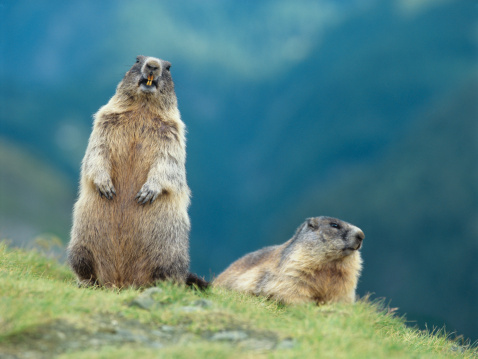 It's February 2 — it's the day we look to a hibernating rodent to determine whether we'll have six more weeks of winter or we'll get an early spring. Unfortunately, this year, winter gets another stretch, but this is a tradition we've clung to since 1887 when the groundhog we rely on was crowned chief prognosticator. But the tradition goes back further in time and farther afield than Punxsutawney, Pennsylvania. Here's a brief history of the origins of Groundhog Day.
Referring to a hibernating animal to predict the weather is a German tradition to mark half-way between the winter solstice and the spring equinox called Murmeltiertag (it's also associated with the religious holiday Candlemas). In the 1800s there were quite a few German settlers in Pennsylvania and they adapted the tradition for their new home. In Germany, they use a hedgehog which is not related to the groundhog, but they both hibernate. It was 1886 when some of the Pennsylvania Germans (a club that now calls itself The Groundhog Club) went into the woods to find a hibernating animal similar to the hedgehog (the hedgehog is not native to North America). What they found is the groundhog they now call Punxsutawney Phil. The club claims the same Phil still makes the prediction every year and stays alive thanks to a special "groundhog punch" he drinks in the summer.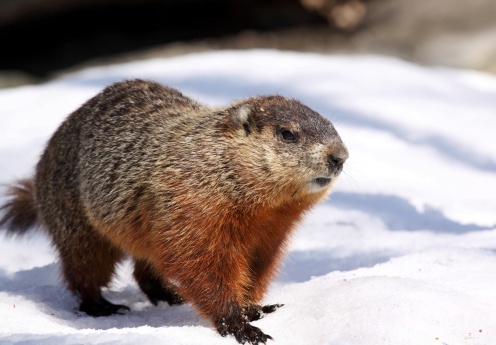 What might be confusing about the groundhog tradition is how seeing his shadow is a prediction of weather. If it's sunny enough to create a shadow, you'd think spring is coming, however, according to the German tradition, sunshine and clear skies means storms are brewing. If it's cloudy with no way for the groundhog to cast a shadow, that means the winter storms are moving out to make way for spring temperatures.
It's also similar to the Gaelic festival celebrated in Ireland, Scotland and Isle of Man called Imbolc which, over time, sort of fused with the Christian tradition of Candlemas. They had a rhyme for the coming weather: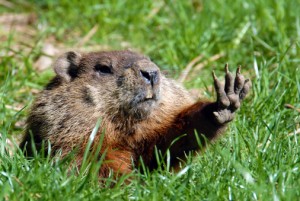 If Candlemas be fair and bright
Come, winter, have another flight.
If Candlemas brings clouds and rain,
Go, winter, and come not again.
Though the origins of Groundhog Day are a patchwork of other traditions, it's a tradition we love to celebrate. Whether it's to give us hope for warmer weather to avoid cabin fever or we need a midwinter holiday to get through the following six weeks, it's something to look forward to every year. And for those of us who are snowed in, it gives us a reason to re-visit the movie Groundhog Day.