How to Sign Up and Manage your LTD Account
Upon shopping our LTD Commodities website, you already have a list of fabulous items and can't wait to order. Just open an account and you will be on your way to great savings. We put together the different ways you can open an account with us so you can start saving asap.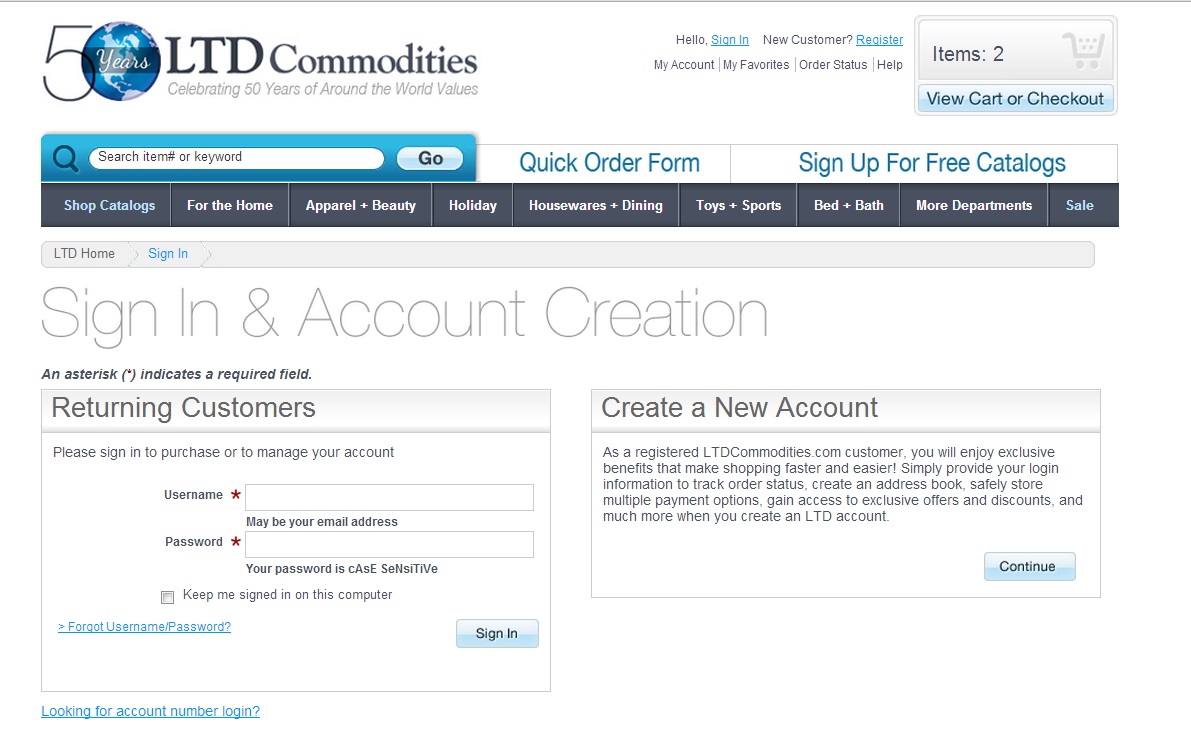 Visit our website
Just click on "My Account" at the top of the screen. When the on the next screen comes up you can click on "Continue under Create a New Account" to set one up.  Be sure to fill in all the required fields to order.
Call us
You can also give us a call and speak to one of our friendly Customer Service Representatives at 847-295-5532 Monday-Friday, 7:00 -8:00 P.M CST.  They would be happy to set up an account for you and request a catalog or place an order for you.
Mail your order
If you have perhaps borrowed a catalog or visited the web, but prefer to mail or fax in your information to:
LTD Commodities
2800 Lakeside Dr.
Bannockburn, IL. 60015
Fax :  847-604-7600
Once we receive your information or order we will set an account up for you.
Business
If you have a business and would like to provide your business information to maximize your shopping opportunities, you can do so by selecting the "I'd like to provide my business information"; check box during while you are creating your account.
Change of Address
A change of address is easy, whether you already have an account or need to make changes to your new account.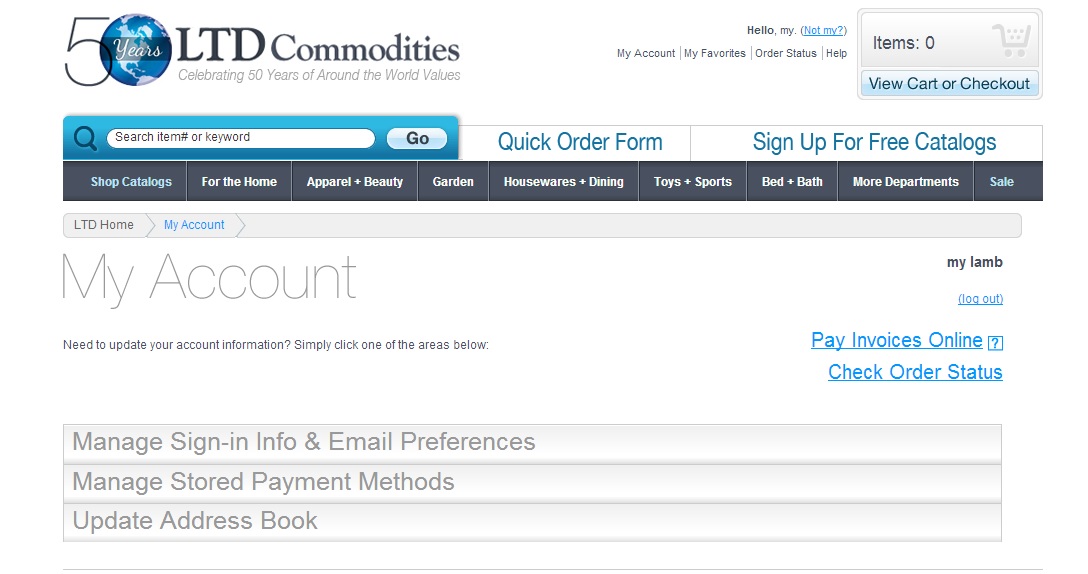 Update
If you need to update your address you can do this by going to our website. Sign into your account and then click on the My Account page. Once there, select "Change the Account Information."  You can make your changes on that page.
Online
You are also able to update your information including your address on your account when you place your next order online. Please note that these changes must be made prior to submitting your order. Unfortunately, we cannot change "ship to" addresses on orders already placed or in process.
Additional Changes
For other changes, you can log into "My Account", where you have the option to update and change your sign-in and subscriptions, address book, payment methods and business account information. After entering the new information, be sure to click the "Update" button for your changes to take effect.
Call us
If you would rather speak to someone, feel free to contact one of our friendly Customer Service Representatives at 847-295-5532 Monday-Friday, 7:00 -8:00 P.M CST.  They would be happy to update your information on your account.