10 Fashion Tips That Will Never Go Out of Style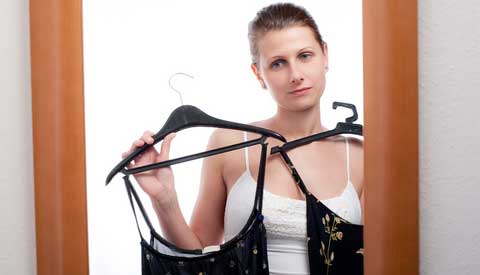 There is more to fashion than just following what is trending. Fashion is about dressing in a manner that suits your body figure, your personality, occasion and feeling confident about your clothing. Fashion keeps changing and at times it becomes difficult to keep up with the trend, however below are fashion tips that will never go out of style.
1. White and black
Black and white never goes out of fashion. It does not matter how you blend it, be it a white top and a black trouser, a white trouser and a black top, or dress that has black and white prints. You cannot go wrong with these shades; black and white has been in fashion for a long time.
2. Consider the shoe that you are wearing
You cannot wear one pair of shoes with all your outfits. The clothes that you are wearing should be coordinated with the shoes that you have on. The shoes should suit how you are dressed, not only the color but also the entire outfit.
3. Don't dress in clothes that don't fit
Dressing in clothes that don't fit be it large or small, may show that you are not organized. It doesn't matter if the clothes that you are wearing are in fashion or not. You shouldn't dress in clothes that do not fit properly.
4. Little black dress
Little black dress should be in every woman's closet. Before you purchase this staple dress, ensure that it fits well. This dress will out stand the tests of time.
5. Avoid overdoing
Just be simple, know when you have reached the limits. This is on the dress that you are wearing, accessories and make up. You must not overdo your make up or use too many pieces of jewelry. Ensure that you have kept it simple and smart.
6. Simple plain jeans
If you are shopping for a pair of jeans, you will want something that will serve you for a long time. Avoid purchasing jeans that are baggy, overdone, or printed. Just go for a simple pair of jeans that are straight. This is a fashion tip that will never go out of style.
7. Use of belts
Belts never run out of fashion and they come in all sorts of colors, designs, shapes and textures. If you choose to accessorize using a belt, ensure it fits the clothes that you are wearing. There are endless possibilities that you can choose from.
8. Colors that blend
One thing that you should consider if you want to be in fashion is to choose colors that blend with your skin tone. The colors that you chose play an important role of bringing out your shape and figure. In case there are certain areas that you do not want to draw attention to, wear clothes that are not too bright.
9. Label size
You should not trust the label size that is in a given piece of the outfit. Always try on the clothes that you want to purchase before purchasing. Some brands have different styles than others and you should ensure that the outfit that you are purchasing fits well.
10. Material that has been used
The material that has been used to make an outfit is something that you should put into consideration. There are some materials that tend to stretch or shrink after they have been washed. Avoid such clothes as they will disappoint you in the long run. These are great fashion tips that will fundamentally make you the fashionista you have always wanted to be.
This post has been written by Maria Smith. She loves to write about Fashion. She recommends weddings9.com for providing best collection of wedding cards.
Image Credit: www.benaiferkotwal.co.in