Decorating Your Bathroom on a Budget: The Do's and Don'ts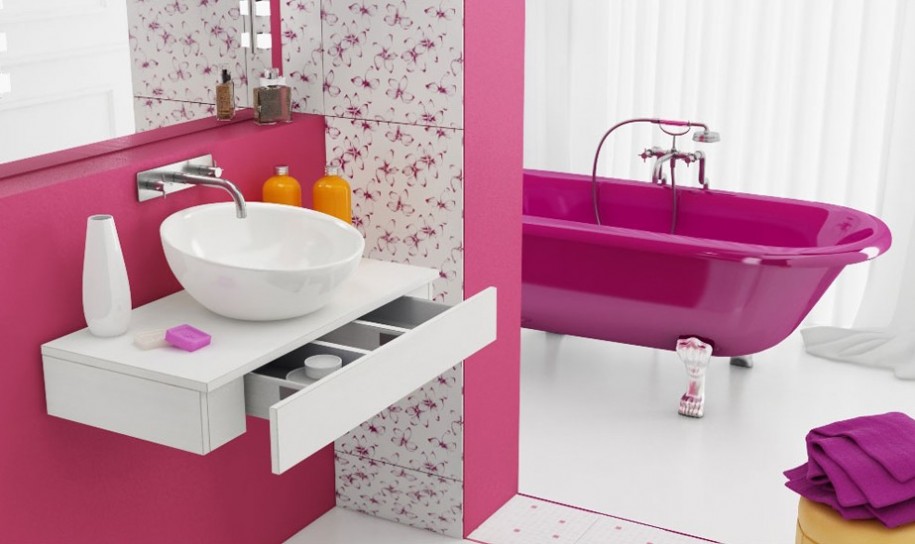 The bathroom may be one of the smaller rooms in your home but it doesn't have to be boring. The possibilities are endless with a little creativity. No matter what your budget is, you can decorate your bathroom without breaking the bank. With these tips your bathroom will be your most complimented room in your home.
Paint
One of the first things many people notice when walking into a room is the color. If you are looking to update your bathroom, the walls are a great place to start.
•    Do
Choose a color that will either match or compliment your towels and other bathroom accessories. Keep in mind the walls are not the only thing you can paint. You can add a complimentary color just by painting the
cabinets or depending what style you have, the bathtub. When working with a budget, don't be afraid to be creative and think outside the box.
•    Don't
Assume colors will coordinate with each other. Bring a towel or a small accessory when choosing your paint color. Pictures may give you an idea of what colors would go well together but since lighting is typically not the best in bathrooms, it is best to have a swatch with you for comparison.
Hardware
The accent pieces can play a big part when reinventing a room. The hardware in your bathroom is just another great way to update your space.
•    Do
Change your metallic options out with a flat black or gray. If you have plain hardware, try to upgrade with an ornate design such as leaves or a Fleur-de-lis pattern. Just something as simple as changing out the hardware can add just enough flair that you feel like walking in the space is like a breath of fresh air.
•    Don't
Purchase hardware without having and overall design in mind. Make your life easy and purchase hardware once you have a clear vision of the finished product. Nothing is worse than having a beautiful new space with hardware that doesn't coordinate well.
Accessories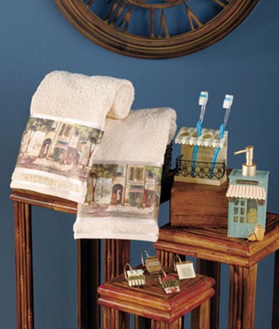 Sometimes it's the little things that matter. If you want to keep it really simplistic, just changing out your accessories will make a big impression.
•    Do
Purchase accessory sets that are exact matches to each other or purchase items that compliment your existing décor. This makes decorating a snap and can bring your room together quickly.
•    Don't
Feel it is necessary to purchase every piece in the collection. Choose the pieces you like and most importantly need. Keep in mind that it's not necessary to have exact matching pieces if you want if you are going for an unconventional look. Find pieces in complimentary colors or designs. Even your towels don't have to be the same color. Choose a bold or bright color such as a blue or purple and a contrasting color such as a black or gray. Complementing what you already have makes decorating easy on the wallet.
Lighting
Lighting is an issue in many bathrooms as the windows typically tend to be smaller or nonexistent. It can lead to a dim space that is difficult to see in.
•    Do
Embrace soft lighting when natural light is not an option. Another trick is to incorporate additional mirrors to the space. Mirrors can reflect the light already available and make the space feel larger than it actually is.
•    Don't
Think any light is good light. Harsh lighting tends to dull the room rather than brighten it.
The most important thing to remember when decorating is that it's the little things that count. To breathe new life into a room you don't have to do a complete overhaul. A new color on the wall or a revamp of accessories can give you a fantastic change that will appeal to your eyes and your pocket book.
Do you have some bathroom decorating tips? Share your favorite tips in the comments below.
Image Credit:ezpong.com