Edible Gardens: 5 Plots to go from the Garden to the Table
Winter is finally starting to wane and it's time to think about what we want in your garden. A fun way to do that is to plan your garden around what you want to eat. It's a simple idea and you'll know exactly what to do with your vegetables once they're harvested. Here are five edible gardens with vegetables that grow well together and taste great together, too.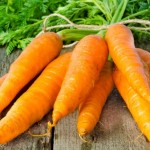 American Garden: What goes better with your barbecued chicken and ribs than creamy cole slaw? Not only is that grill in the backyard but so are the main ingredients for your slaw. All you need from the garden are cabbage, carrots and onions. The rest you can pick up from the store.
FYI:
Carrots and Cabbage are both biennial plants and fall crops can be easily stored during colder months.
Onions are harvested in late summer and can also be stored during winter months.
Mexican Garden: Chips and salsa are a great no-cook snack that you can eat throughout the summer. Salsa is best when it's made fresh, but imagine if the ingredients — tomatoes, jalapenos, onions and cilantro — were picked from out your back door ? it can?t get more delicious or easier than that. The recipe for salsa or pico de gallo is straightforward and if you add a mashed avocado and a couple of squeezes of lemon to the mix, you've got guacamole.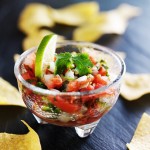 FYI:
Harvest cilantro weekly to keep the leaves growing and fresh.
Both tomatoes and jalapenos should be staked.
Tomatoes, jalapenos and cilantro all work well as potted plants.
Italian Garden: One of the best possible ways to taste fresh basil is in a caprese salad. It?s simple and tomatoes and basil love to grow together; they're also the base for a margherita pizza. The recipe is easy (there's no shame in using a store-bought crust!) and if you have the other ingredients (onion, garlic, parsley and oregano) on hand or in the garden, you'll be serving up Italian food all summer long.
FYI:
Basil is an annual and grows best in warm weather and should be harvested if temperatures are expected to dip below 40F.
Tomato plants can handle temperatures as low as 30F, but a frost could kill a tomato plant, so keep an eye on the forecast.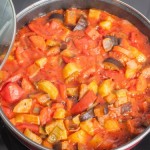 French Garden: If you're feeling a little French, you don't have to go to Paris to get fresh ratatouille. Though there is debate on how to make authentic ratatouille, it can certainly be made on the stove top so you don't heat up the entire kitchen during hot summer months.
FYI:
Zucchini (or squash), eggplant, tomatoes, and bell peppers all grow very well in hot weather.
Stagger your seedling start dates. Start eggplant seedlings six weeks before your last frost date and give zucchini just a two week head start will help you synchronize your harvest times and you can get your first summer dinner planned.
Spanish Garden: For a cool soup in the summer, a cucumber, tomato, bell peppers, onions will deliver a good gazpacho. It requires little more than fresh vegetables and a good blender. And, if you?re feeling dangerous, you can steal a jalapeno from your pico de gallo garden to spice up your soup.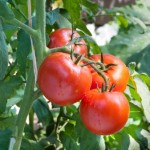 FYI: 
Cucumbers should be picked every other day or so. Cucumbers left on the vine too long will make it harder for the plant to produce more cucumbers.
Both cucumbers and peppers love the sun and are thirsty — as are onions — but water moderately and cover the soil around the plants with mulch to keep the moisture in.
Quick tip: Remember that most plants will probably need to be started indoors if you're starting with a seed and they shouldn't be planted in the ground until after the last frost.