Pinteresting Picks for March
Slowly but surely, we're easing our way into spring. According to our Pinterest followers, some home maintenance is underway and a little summer planning is starting flower in our minds. Here are our Pinteresting picks for March.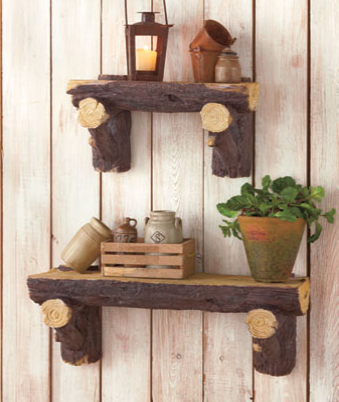 Why put up a regular shelf when you can put up a log shelf? Give your home a cabin feel without ever leaving the city with the?Lodge Log Shelves. The realistic look of chopped wood that adds a touch of nature to any home. They're sturdy enough to hold books or any of your rustic treasures.

Keeping critters in your garden can help keep your plants safe.?These adorable Mosaic Stepping Stones come as a family of turtles or a family of frogs. Each piece is set with glass mosaic chips that reflect the sunlight for an eye-catching effect. While they're lovely to look at they also give walkers a place to put their feet so they won't damage your flowers.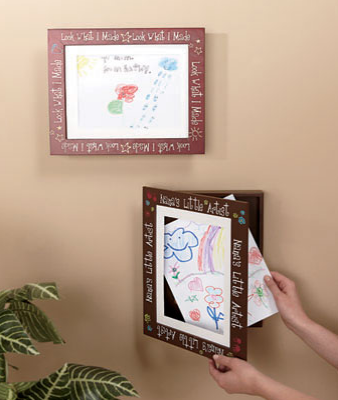 Granny and gramps will be so excited to have a special frame to show off work from their little artists. It's easy to change the art and there's a built-in mat to keep to work straight. The wooden frame is inscribed with sentiments and has enough space for about 42 pieces behind the display.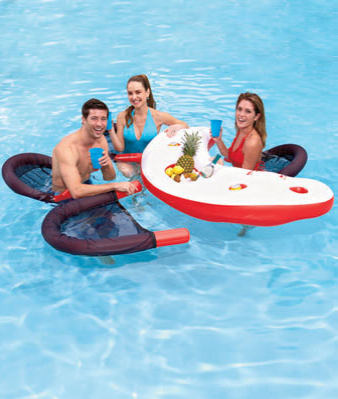 Floating the water never tasted so good. This Floating Water Bar lets you bring the party in the pool — it even comes with floating chairs so it's like being in a bar only better! It's perfect for lounging on a sunny afternoon or it can be a great addition to your next party.