Popular Pins: LTD's Favorite Pins From December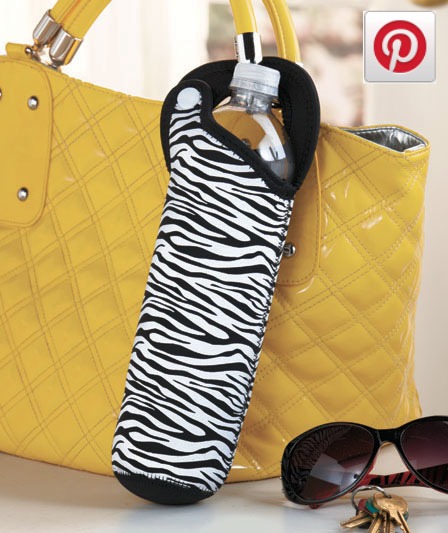 We've finished off the month, which means it's time to recap some of our top Pinterest posts from December. Our followers loved holiday stocking stuffers and practical household items last month, and so did we! Check out these great Pins from December.
Neoprene Water Bottle Totes
To ring in the New Year, we'll start this list with a popular stocking stuffer that's perfect for workout season! This neoprene water bottle tote keeps your water cool for up to four hours, and keeps condensation from dampening everything in your purse or bag. If you weren't lucky enough to find one of these in your stocking last month, it's not too late to buy one for yourself. There's nothing like new gear and apparel to motivate you to work out!
Extension Cord Safety Seals
This is one of the most useful inventions for stringing holiday lights, or even just plugging in your electric weed-whacker for reaching the far corners of your yard. These safety seals for extension cords solve two major problems: exposure to moisture, and excess tension, which causes the wires to unplug. Our Pinterest followers absolutely loved this item in December, and we love it too! When you've connecting two extension cords, simply snap the safety seal over the plugs (where they meet). It will keep the plugs safe and dry, and protect them from pulling free. It's incredibly useful for all manner of indoor and outdoor electrical situations. It is safer for the user, and for any kids that might stumble upon dad's orange trail of extension cords. We think this is a great way to protect your home and family from electrical accidents all year!
The Stockings Were Hung…Stand
As the old story goes, "The stockings were hung by the chimney with care," but many of us don't have chimneys or mantles to hang stockings. We still want Santa to come, so what's the solution? This stand! We love that it creates a safe place (away from fires) for your holiday stockings, and it is a great way for everyone to participate in this tradition. If you're living in an apartment, or any home without a fireplace, snag this stand for next holiday season!
Slim Can and Spice Racks
We never seem to have enough room in the kitchen, so small bottles and cans get stacked and stuffed in pantries, never to be found again. That's probably why this can and spice rack was so popular in December! We're guessing everyone got so frustrated looking for lost bottles of cloves and ginger during their weeks of holiday baking and found this gem to be quite the lifesaver! It fits perfectly in that useless 4-inch gap between your fridge and counter, and keeps everything perfectly organized and easy to find. With three colors to choose from, it matches most décor themes and saves you plenty of trips to the grocery store! This is one of our favorite kitchen accessories!