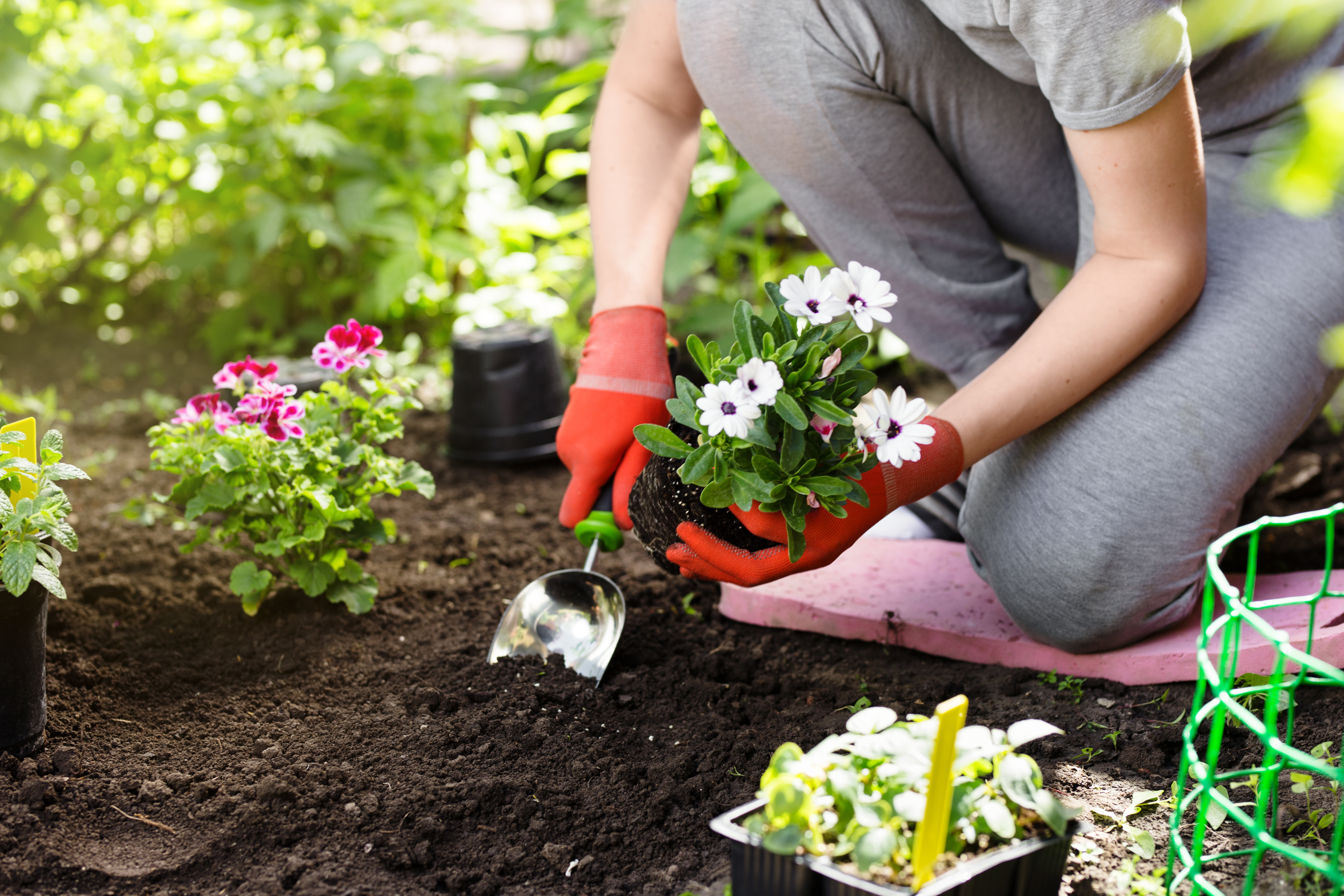 Spring Gardening Tips & How-To's
The season change will be here soon, and that means the time is ripe to start thinking about your spring garden. Whether you're starting your first garden or anxious to get planning, learn more about how to prepare, manage and improve your garden this year with some of our quick tips and how-to's.
---
The Easiest Plants for New Gardeners
With the last frost approaching, gardeners across the country are getting ready to plant. Gardening is a very involved hobby, but if you keep your plans and your plants simple, you'll have a project that will keep you busy and your home beautiful until the end of summer. READ MORE
---
The Benefits of Gardening in Raised Beds
Gardeners across the country are starting to get their hands dirty! Gardens come in all shapes and sizes, and they all have special purposes. One of the more traditional ways to garden is in a raised garden bed, and there are many practical reasons gardeners choose raised garden beds. READ MORE
---
Check Out Our New Selection of Garden Plants & Flowers!

---
How to Make Your Backyard Bird-Friendly
There are over 700 different species of birds in the United States. If you're interested in attracting birds to your yard for the sights and sounds or just hoping to help out a few local families in search of a nesting spot, keep this bird-friendly advice in mind. READ MORE
---
5 Tips for Planning Your Vegetable Garden
One the best ways to take advantage of the crisp spring weather is by getting outside in your own garden. If you haven't had the pleasure of eating a tomato from your own soil, now is the time to start! Here are five quick tips for planning a vegetable garden. READ MORE
---
Early Bird Gardening Checklist
The last frost dictates when we can start planting, but there are a lot of steps we have to take before we can put anything in the ground and refresh our lawn with new garden decor. Here's the early bird gardening checklist so you're ready to plant when spring begins. READ MORE
---
The Best Vegetables to Plant in April
April means warmer soil, warmer air, and (hopefully) no more frost! It's the time to start planting spring vegetables. Here are tips for seasonal gardening and the best vegetables to plant in the gardening month of the year, whether you're starting inside or outside. READ MORE
---
Gardening Basics: The Facts About Frost Damage
Planting in your garden early to squeeze in more weeks of growing time only increases the chance you'll encounter some spring frost. Get the facts about frost damage, including how it occurs, why it's dangerous, what plants you need to protect and useful prevention tips. READ MORE
---
A Quick Guide to "Good" Garden Pests
Spring gardens are worth enduring the long, cold winter, but there are downsides to having the most beautiful plot in the neighborhood: bugs. We spend all summer trying to keep them away while we're dining on the patio and playing in the backyard — but not all bugs are bad. Here are five bugs you want to have in your garden. READ MORE
---
Indoor Gardens Kids Can Start Right Now
After spending a couple months indoors, the kids are getting a little stir-crazy. While it's still too cold to play outside, that doesn't mean they can't start on their spring garden. The ground is still too hard to plant, but they can take their planting inside. Here are some ideas for indoor gardens kids can start now. READ MORE
---
Indoor Caretaking Tips for Your Potted Plants
The trick to keeping indoor plants happy and healthy is to pay attention to their basic needs — food, water and housing, just to name a few. Get to know these five indoor potted plant caretaking tips to help those indoor flowers and greenery thrive in your home. READ MORE
---
Spring Sprouting: Ideas for Vertical Gardens
Every few years, we need to change up our gardens and do something to add a little more character to our landscapes. One of the easiest and most dynamic ways to do that is by creating a vertical garden. Here are a few ideas for vertical gardens to inspire you. READ MORE
---