10 Cookware Items You Need for the Holidays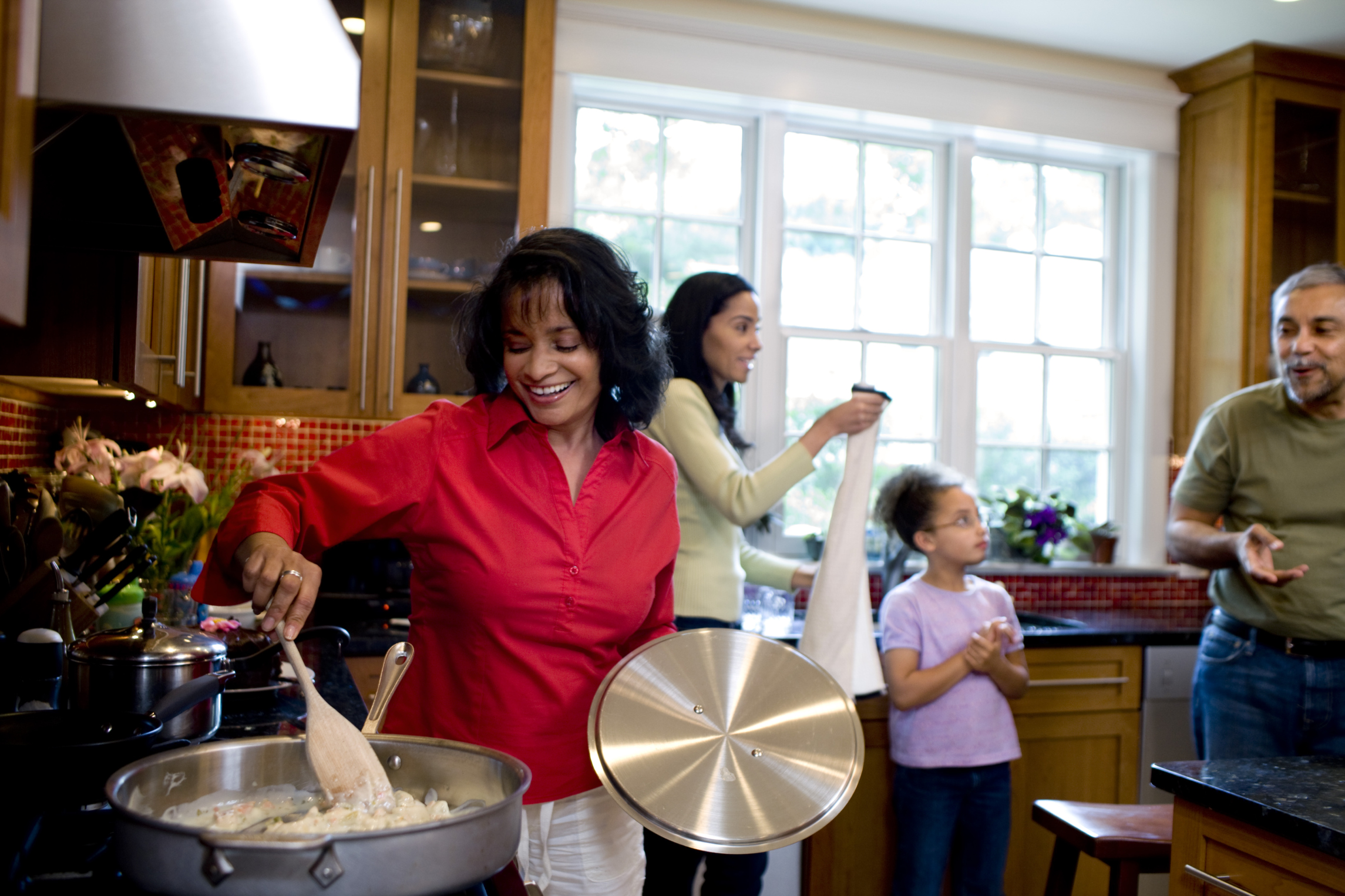 If you have ever cooked a holiday meal, you know exactly how much work it is. There are so many important items needed to complete the perfect family feast. If it is your first time taking on this mammoth meal it can seem like an overwhelming task. There are some important pieces of cookware that should make your list of kitchen items to ensure your feast goes on without a hitch.
1. Griddle up
One of the wonderful things about the holiday season is visiting family. Some family members travel just to be with you on special holidays –meaning more mouths to feed. Make your mornings easy with a griddle. Make eggs, bacon and pancakes in a jiffy for all your hungry family members. This will free up the oven for other dishes that take longer to prepare.
2. Armed with Spatulas
One of the greatest items to have in the kitchen is a spatula. This handy item helps you prepare multiple dishes and can be cleaned in a snap. Whether you need to mix, flip or turn, there is a spatula for it. Be sure you have a few choices before starting your cooking marathon and they will stick with you until the finish!
3. A cut above the rest
When preparing a big meal it is common to be multitasking or even to call in recruits to help cut, slice, and dice. Save your dishes and counter tops by having more than one cutting board. By having a few you can assign tasks and boards without scrambling to find a safe surface. This can lighten your workload while giving you a peace of mind.
4. Pot of gold
Don't forget the need for all those delicious side dishes. Whether you making corn or mashed potatoes every cook needs a pot or two to get these started while the main course is cooking. Multitask and cook up dishes side by side to have ready when the main course is done.
5. Pan out
Sometimes you need to think outside the box when preparing your kitchen arsenal for the holidays. A frying pan is important because you never know when you will need to crisp something up at the last minute or even precook some veggies before they go in the oven.
6. Roast with the most
The highlight of every meal starts with a roasting pan. Whether you are cooking turkey, ham, duck or a Christmas goose, this pan will help your main course cook evenly. You'll be presenting a main course of perfection.
7. Slow cooker
With so many dishes to prepare, the slow cooker can be your best friend. Just add all your ingredients and the cooker does all the work! Once your entrée is done, your slow cooker will keep it toasty warm until you are ready to serve.
8. Measure up with the best
Don't be caught without measuring cups when you are preparing your famous desserts. Every baker knows how important it is to measure properly. To create melt in your mouth creations everyone is counting on, you'll need the perfect amounts of ingredients. Keep in mind you need measuring cups for liquids and dry ingredients.
9. That's how the cookie crumbles
Don't forget dessert! After a fabulous meal your guests will look for treats to satisfy their sweet tooth. Always keep cookie sheets available so you can whip up some delightful frosted sugar cookies or chocolate chip cookies for everyone to enjoy.
10. Oh my Pie
Last but not least, it's important to have a pie pan. Whether you bake a pie from scratch or are an artist at semi-homemade, there is nothing like a fresh baked pie to impress your guests.
With these cookware items in your kitchen, you will be able to create any dish for the holidays that will knock your guest's socks off.
Do you have some cookware tips? Share your favorite tips in the comments below.
Image Credit: thesavvyshopperblog.com