5 DIY Teacher Gift Ideas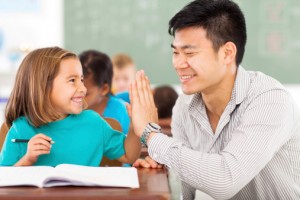 It's time to go back to school and while you're busy trying to make it as easy as possible for your kids, so are their teachers! But those teachers need a little boost before the year gets rolling — why not give them a little gift of encouragement or some inspiration for teachers? Have your kids help make something special and keep them busy on these last few days of summer. Here are 5 DIY teacher gift ideas to get the year started right.
Daily Durability The school year survival kit is a super-easy idea to put together as well as inexpensive. Have your kids think about what their teachers need every day to get through classes — coffee to give them a morning boost, candy to treat themselves after lunch, school supplies to present lessons — anything your kids think their teachers might need or want to make the school day a little brighter.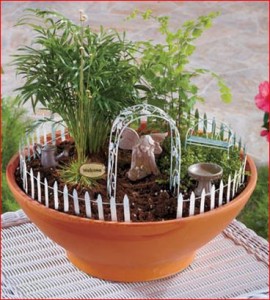 New Life Your kids' teachers help them learn and grow — take that idea and turn it into the shape of a plant. To make it personal, have your kids paint a terra cotta planter with a cute back-to-school quote and tie a ribbon around it. For the plant, choose something easy to care for like a succulent or an air plant — with a low-maintenance plant, your teacher can focus on making your kids sharp while having a little extra life in the room.
Treasure Over Trash If you want to get crafty with a few things you already have but need to get rid of, turn them into something decorative for your kids' teachers. Use the nubs of colored pencils to create beads for a necklace or use old crayons to create paperweights with rocks from the garden. For that one, you'll have to heat them in your oven (be careful!) until they're too hot to touch with your bare hands. Take the crayon crumbs and set them on top of the hot rocks and let them melt away to make a colorful gift for teacher.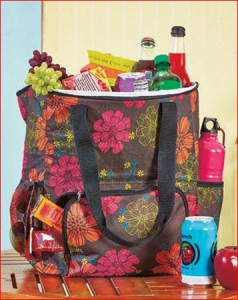 Practical Packing If you and your kids are super crafty, try something a little more elaborate like a DIY reusable lunch tote. It doesn't require a lot of materials or time, just a bit of patience. Check out the tutorial on Camille Styles. If you want to simplify the idea, you can always make a no-sew tote from a t-shirt or pillowcase your child's teacher can use to carry her belongings to and from school or even just to the grocery store. Or, if you don't have the time to craft, you can always buy a lunch tote. 
Whatever you need to make your child's teacher daily duties a little bit easier, LTD Commodities has a solution! Whether it's an idea for classroom-friendly snacks or a gift for the first day of school, look to LTD for practical products and inspiring ideas.