5 Simple Ways to Indulge Yourself for Valentine's Day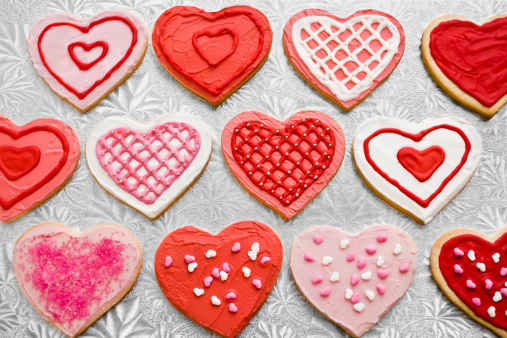 Traditionally, Valentine's Day is for sweethearts — it feels good to do something nice for our loved ones, but sometimes we need to do something for ourselves, too. We deserve it! So while you're planning a sweet day for your sweetie, don't forget to take care of yourself. here are 5 simple ways to indulge yourself for Valentine's Day.
Girl, Interrupted We go, go, go seven days a week — it's time for you to stop and take a breather. If you haven't tried it, meditation is good for shutting out the day-to-day noise and give your brain a break for ten minutes. It may seem a little new age-y, but it helps you focus on the present, reduces stress and cuts down on negative feelings. No one wants to feel angry and anxious on Valentine's Day!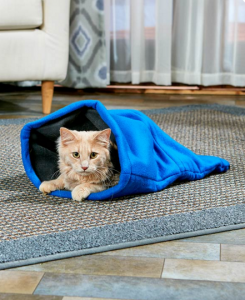 Shaggy Snuggles Cats and dogs welcome us home and make our homes a little more loving, but cuddling up with your pets has health benefits, too. The American Heart Association claims they can do your body good by lowering your risk of heart diseases as well as your cholesterol. Dogs and cats are worth all the work and upkeep just for their love, but keeping us healthy is a pretty big bonus.
Embarrassing Indulgences Read the tabloids. Find out who's wearing what to the Oscars. Listen to boy bands, Justin Bieber or Taylor Swift. Dance and get silly. Watch romantic comedies and get lost in the boy-meets-girl-boy-loses-girl-boy-chases-girl-and-wins-her-back-with-a sugary-sweet-fairy-tale-ending. Do the things no one else knows you like to do (and that you're a little embarrassed about).
Get Your Hands Dirty Crafting and artistic challenges are not only fun, they also have psychological benefits. According to a study published in the American Journal of Public Health, making art helps people focus on positive experiences and increases self-worth. Not only will you be creating a one-of-a-kind keepsake, but you'll feel better about yourself while you're making it.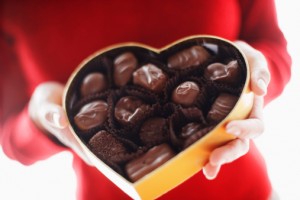 Sweet Sensations We love chocolate. It's the treat of all treats! Not only does it taste awesome, but, if you get the dark chocolate, it's good for your health, too! Chocolate has antioxidant properties that reduce the risk of heart disease — among other benefits. While you're losing yourself in that sweet, velvety chocolate bar, you're also undoing any damage you might have done with that bag of potato chips.
While you're planning Valentine's Day, take a little time treat yourself. Remember that if we don't take care of ourselves, we can't take care of others.
Happy Valentine's Day!