Autumn Recipe Roundup: Fall Soup Recipes to Try This Week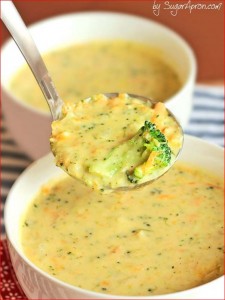 As the temperatures start to drop, we're looking for all sorts of ways to warm up! While hats and scarves take care of the outside, we need something on the inside to protect us from the shivers. We have hot meals on our minds for the frigid months ahead and soup is our top priority so we put together a list of fall soup recipes to try this week.

Broccoli Cheer Got little ones in the house who don't like to eat their veggies? Here's a quick fix! Sugar Apron came up with the perfect mask for one of our most feared veggies: cheese soup. Imagine broccoli florets wrapped in creamy, cheesey, buttery goodness! Even the pickiest eaters can't say no to broccoli doused in cheese.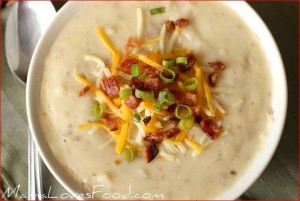 Painless Potatoes Ok, stop by Mama Loves Food for the recipes and stay for the writing. Her recipe for Slow Cooker Baked Potato Soup is super easy — I dare you to mess it up! — but her quirky answers to the FAQs will make you smile before you dice your first potato.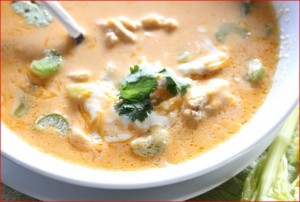 Liquid Bar Food With all of the football games you're watching now, we know you're eating plenty of Buffalo wings. But for those who crave the flavor of The City of Good Neighbors when the game is not on, you can try it out as soup! Doughmesstic brings us this version of our favorite bar food. It takes next to no effort to make this — the hardest thing you have to do is blend! And if you're watching your weight, you might like to know is that it's low-carb.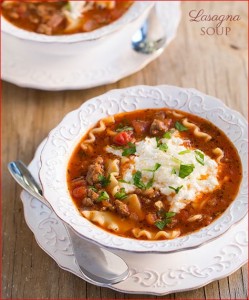 Leisurely Lasagna Another one of our favorite foods can be reduced to a soup: lasagna! Who knew? Cooking Classy knew — she's the one who came up with this one. It takes all of the layering and effort out of lasagna but leaves all the flavor. This is a crowd-pleaser — check it out; you won't be disappointed.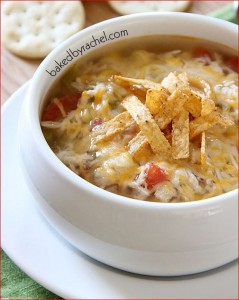 Tortilla Temptations If you've never had tortilla soup, you're missing out. This is a must-make soup. But don't expect a taste of Mexico; just expect amazing. Baked By Rachel put this slow cooker Chicken Tortilla Soup recipe together. Whipping this one up takes little more than chopping a few onions and peppers and tossing all of the ingredients into a slow cooker. It really doesn't get easier than that, and it definitely doesn't get tastier, either!
At LTD Commodities, we strive to make every season the best season. Whether you need soup recipe ideas for a warm meal or you're looking holiday gifts for the whole family, look to LTD for great ideas and better products.