Best Christmas Gift Ideas For Kids By Age
Shopping for kids this Christmas? It can sometimes be a challenge to find the perfect age-appropriate holiday gift for the kids on your Christmas list, but LTD has you covered. This guide will help you figure out the best gift ideas for kids based on their age range. You can easily find gifts that are fitting for all different ages and gifts that any kid will absolutely love. If you're looking for some inspiration, here are the best Christmas gift ideas for kids by age.
---
Christmas Gift Ideas For Babies
---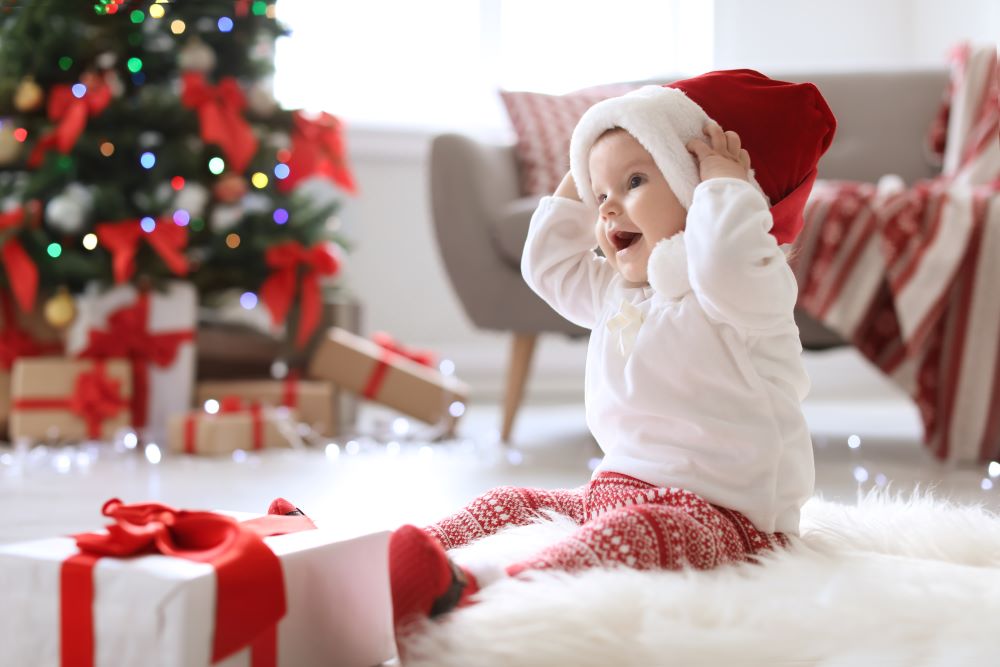 While babies can't quite yet comprehend that they're receiving a special Christmas gift, you'll still want to get them something they'll enjoy and something that their parents will enjoy. Babies are constantly learning, seeking comfort, and they also need something that is safe for them to play with. Give them some fun gifts that they'll be thoroughly amused by and excited to interact with.
If you're shopping for a newborn or young baby, look for interactive toys that will keep their minds busy or items that will keep them warm and cozy. As a rule of thumb, make sure to always check the age range on the toy or game to assure that the item is safe for the baby. Here are some common and popular gift ideas for babies that are great go-to items.
Baby Gift Ideas
Light and sound toys
Clothes and socks
Stuffed animals
Baby blanket
Sensory toys
Interactive playmat
Picture books
Bonus: Gift Ideas For New Parents
In addition to shopping for fun baby gifts, you don't want to leave out the parents! New parents could use some meaningful and thoughtful Christmas gifts to make their life a little bit easier and less stressful. Whether you give them something useful to fill their parenting needs, or something relaxing that will help them calm down in times of stress, they'll appreciate the thought you put into their gift. Here are some gift ideas for new parents:
Diapers, storage tools, and cleaning supplies
Photo album book for their baby's pictures
Comfy loungewear
Bath and spa items
Parenting books
Food delivery subscription
LTD's Top Picks For Baby Gifts
---
Christmas Gift Ideas For Toddlers
---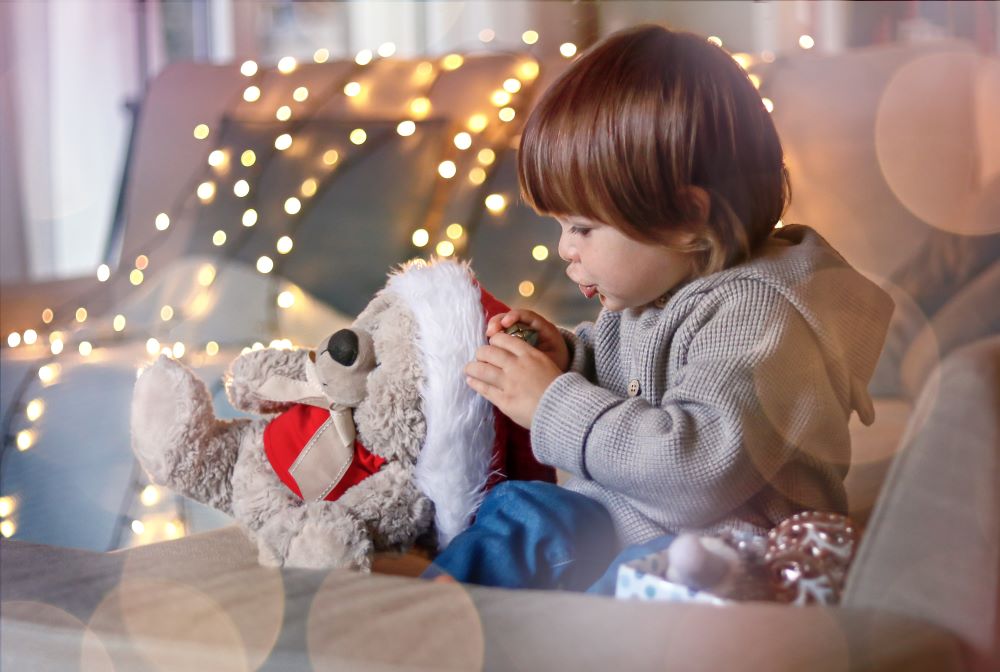 Toddlers are filled with energy and curiosity, so you'll probably want to give them Christmas gifts that are interactive and exciting. This can range from outdoor toys, to crafts, to educational items, and much more. Additionally, a lot of toddlers are into certain TV show characters, so giving them a themed gift is sure to excite them. Find a gift that matches their interests but also something that keeps them moving and learning.
Toddler Gift Ideas
When shopping for a toddler, you also have to keep in mind that they probably already have a lot of different types of toys and games. If you're shopping for someone else's kid, double check with their parents to find out what items they already own. You can also check on what types of themes they might enjoy, whether it's a type of animal, a character, or even their favorite color. This will help you narrow down what gift to choose. Here are some general gift ideas for toddlers that you can add to your Christmas shopping list:
Building blocks
Picture books
Board games
Outdoor toys
Musical toys
Coloring books
Alphabet learning toys
Playsets
Bath toys
Dolls and stuffed animals
LTD's Top Picks For Toddler Gifts
---
Christmas Gift Ideas For Tweens
---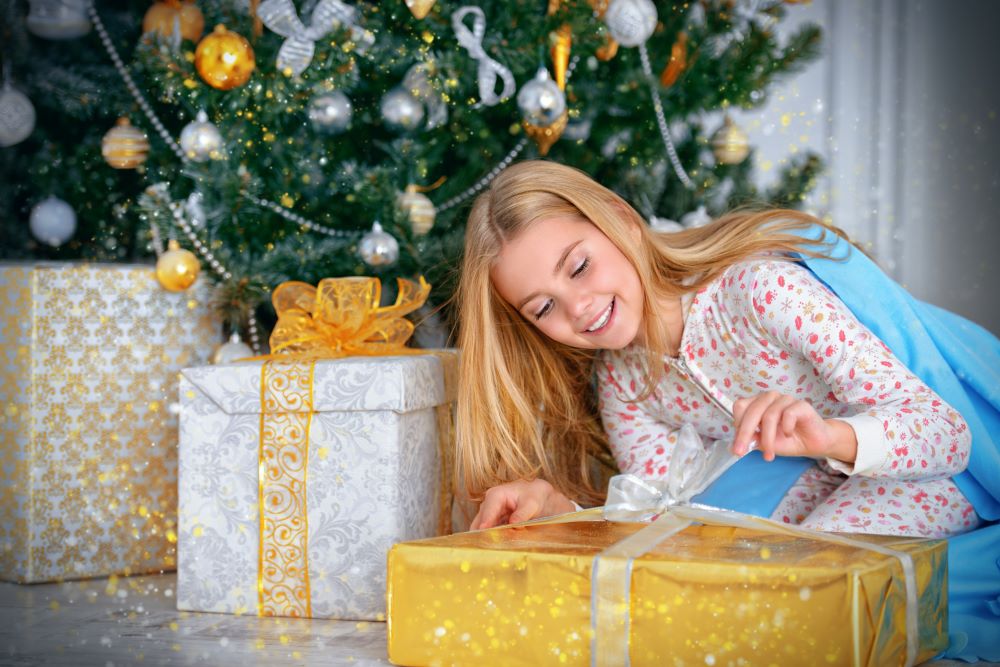 Tweens are sometimes challenging to shop for because they're at an age where they're not quite adults, but they're also too old for most toys and games. When shopping for a tween, think about their interests and hobbies to make the gift shopping a little bit easier. For instance, if they enjoy reading, you can easily find out what types of book they enjoy to include in their gift.
Tween Gift Ideas
No matter what type of tween you're shopping for, you can easily find a wonderful Christmas gift that they'll love. Whether it's some fun beauty items, a cool gadget to play around with, a fun item to add to their room, or something else, there are many possibilities when it comes to gifts for tweens. Check out some ideas below for inspiration.
Crafting kits
Clothing and accessories
Nail polish/manicure tools
Fiction books
Board games
Video games
Hair accessories
Lighted decorations for their room
Cozy items like a blanket or winter gear
Remote control toys
Karaoke machine
LTD's Top Picks For Tween Gifts
---
Christmas Gift Ideas For Teens
---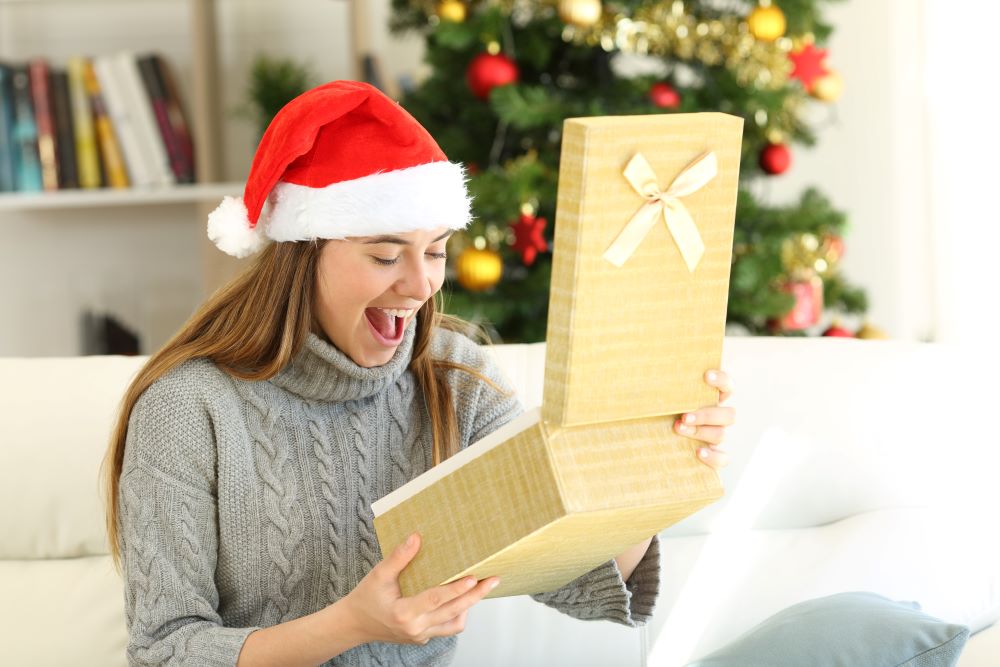 If you're shopping for a Christmas gift for a teenager, it can be challenging to find items that are perfect for their age. They'll typically love items that are either useful and practical, or electronic items that they can use on a daily basis. Additionally, they'll also appreciate gift cards because they can go and pick out their own items from their favorite store.
Teen Gift Ideas
Whether they're into makeup, technology, reading, relaxing, or something else, you can easily find a gift for a teen to match their interests. You can even put together a gift basket of unique items for an extra special gift for teens. If you need some inspiration to get started, check out these great gift ideas to give a teen this Christmas:
Gift cards
Electronic gadgets
Clothing and fashion accessories
Winter gear
Books
Cozy items like slippers and blankets
A streaming subscription
Smartphone accessories
Spa and bath items
Makeup sets
LTD's Top Picks For Teen Gifts
---
Now that you've gathered some unique Christmas gift ideas for kids by age, find inspiration for everyone else on your Christmas list! Shop our Gift Ideas & Personalized section to find thoughtful holiday gifts to match anyone's interests and needs.