Gadgets to Keep Your Backyard Pest Free
Spring is making itself known with all the blooming trees, chirping birds and sunshine. But, like with most things, you have to take the good with the bad. In the case of spring, pests are the bad — especially in the garden. With that in mind, we put together a list of gadgets to keep your yard pest free.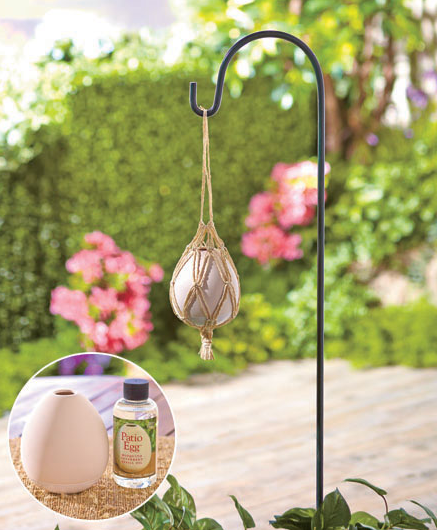 Deter mosquitoes and other biting insects the easy and safe way with the ceramic Patio Egg Pest Diffuser. The egg uses a DEET-free formula of essential oils to keep bugs away. The fragrance diffuses through the porous egg into the surrounding area, darkening the egg as it absorbs oil. The pleasant floral scent will "hatch" within 24 hours and be effective continuously 24 hours a day, 7 days a week. Protects up to 200 sq. ft. for up to 4 months. Hang it with the included plant-fiber net or set it on a flat surface.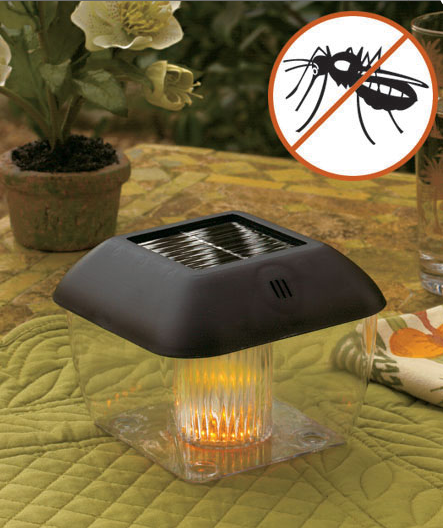 The cordless Mosquito Repellent Solar Light creates a mosquito-free zone. While most lights attract bugs, this weather-resistant Mosquito Repellant Solar Light repels them! Emitting sonic waves designed to repel bugs, this solar light also creates a warm, inviting glow on a porch, deck or patio. On/off switch. 4-1/2″ sq. x 3-1/4″H. Plastic and metal.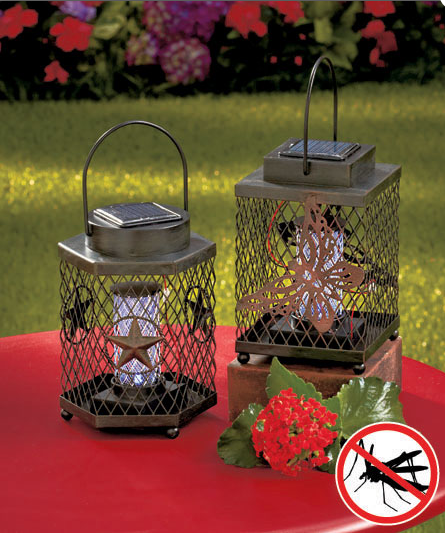 The lantern-look Solar Bug Zapper attracts and kills mosquitoes and other insects. Held within the metal frame, the zapper is harmless to humans and pets. An integrated solar panel charges during the day to automatically activate the zapper at night. Hang it by the hook or simply stand it on your porch, patio or a table. Butterfly, 10″ x 4-1/2″ sq. Star, 10″ x 5-1/2″ x 4-3/4″. Both measurements include the 3-1/4″ handle.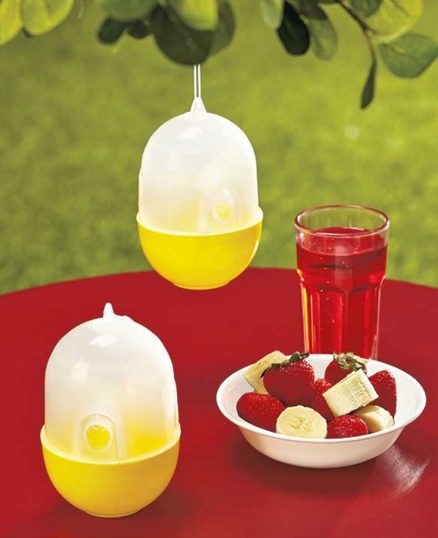 Enjoy the outdoors without fear of wasps with this Set of 2 Wasp Traps. All you need is water and sugar, no dangerous chemicals involved. Each trap has 3 entry funnels that attract wasps from all directions. It lures the wasps in, but they can't find the way out. Hang them up or set them on the table. The durable trap can be used again and again. 3-3/8″ dia. x 5-1/8″H, each. Polypropylene.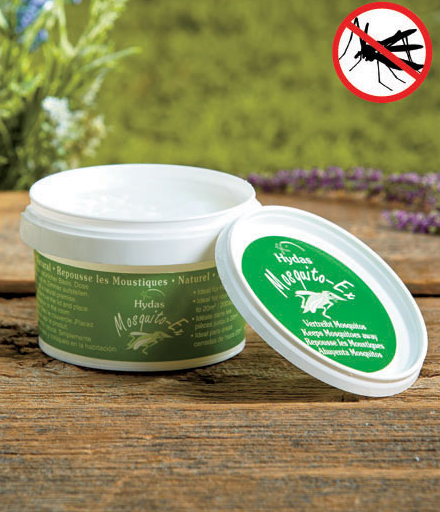 Keep away bothersome mosquitoes without annoying smells with Mosquito-Ex Natural Repellent. This all-natural product is nontoxic and can safely be used around people and pets. The active ingredient is 100% lavender in a gel base. It's so natural that you can use the residue cake as a lavender bar soap. The 8.8-oz. tub lasts for 4 to 6 weeks and protects up to 200 sq. ft.