Items We Adore: Product Picks for Graduation
The end of the school is getting close! Soon we'll have new graduates launching new lives going down different paths. We want to send them off prepared for what's ahead, so we've put together a list of things a graduate might need or want as they embark on their next adventure.  Here are this week's Items We Adore: Product Picks for Graduation.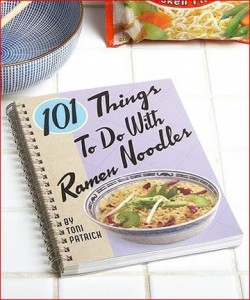 The perfect college student cookbook! You'll find 101 recipes inside that all have one common ingredient–Ramen noodles. These noodles are more versatile than you think — they can even be nutritious if they have the right accompaniment! No need to worry about whether your college student will have enough money to have a balanced meal with this cookbook.
200-Photo Album with Memos is a lovely way for your graduate to store their high school or college memories!  Organize up to 200 photos, and use the memo area next to each to record the date, place, and people in the picture. Frames on the faux leather cover show off two 2-3/8″ sq. photos and a 1-7/8″ x 5-1/4″ photo. Order several and fill them with photos from graduation to give to your grad's friends as special gifts.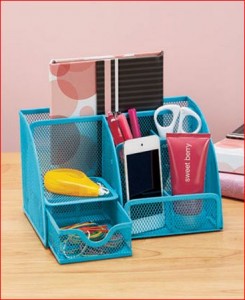 Organization is one of the keys to success as a college student and this mesh organizer gives organization a touch of style your grad's desk. It can hold your smartphone or MP3 player, too. There are 6 open compartments, including a back section that can hold larger items, such as a notepad. The organizer also includes a pullout drawer.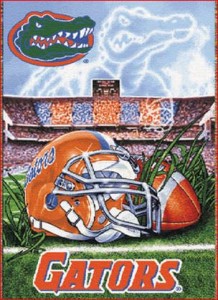 Get your grad excited about starting college with collegiate throw!  The soft construction of this makes it perfect to curl up in while cheering on their new favorite team. It looks great as a wall hanging, too, with vivid graphics highlighted by the team's name and logo.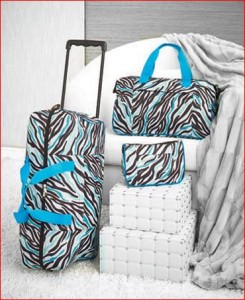 3-Pc. Animal Print Luggage set has plenty of storage for the jetsetter or college student. Each bag has a zippered closure for safe storage when traveling. The duffel bag has a 13-1/2″ telescoping handle that collapses into a zippered pouch. It has a single zippered front pocket, 2 carry handles and 2 easy-glide wheels. The double-handled tote has a zippered pocket on front. The toiletry bag fits inside the tote, which fits inside the duffel for compact storage.