Items We Adore: LTD's Product Picks for the Week for the First Day of School
It seems like we just got over the student liberation on the last day of school, and we're already facing the first day of school! There's so much to do and to buy, we thought we'd make it a little easier for you. Here are this week's Items We Adore: LTD's Product Picks for the Week for the First Day of School.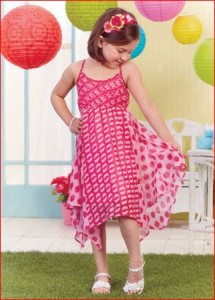 Inaugural Outfit Girls' Shark Bite Hem Chiffon Dress is perfect for just about any occasion! She'll love its uneven hemline and flowing design. Made of breezy chiffon, it has crisscrossing straps and an elastic waist for a comfortable fit.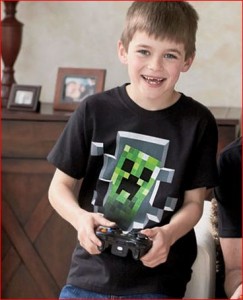 Signature Style Let everyone know you play one of the world's most popular online games with Minecraft Accessories. You've dedicated hours to building your cube empire and dodging hostile mobs. Celebrate your successes with these pieces that feature the notorious Creeper. Available in Men's and Youth sizes, the T-Shirt has a screen print of a Creeper peeking through a hole. Cotton. The Beanie Hat will make your head look like the face of a Creeper.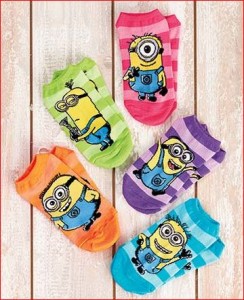 Your Feet Are Covered This Favorite Movie Characters 5-Pair Sock Set is a delightful addition to any fan's wardrobe. Your favorite characters are featured front and center on the top of these low, no-show socks.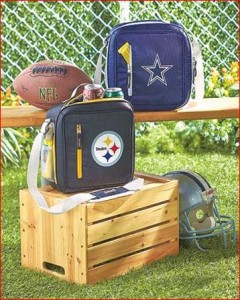 Refreshments Central Keep your refreshments cold in this NFL Coleman 12-Can Messenger Cooler. The soft-sided insulated cooler displays your favorite team's logo and has additional storage space for holding your keys, bottle opener, sunscreen and more. The adjustable shoulder strap with a 24″ drop and shoulder padding allows you to carry it around comfortably.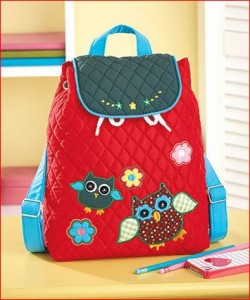 Cute Carriers Girls' Quilted Patch Backpack is great for travel, school or trips to grandma's house. It features an embroidered appliqué design, made from a variety of solid and patterned fabrics, and embellished with buttons. It's fully lined and has a roomy interior for all her things. The top closes with a drawstring, and a fold-over flap with a magnetic snap keeps it secure. She can carry it with the top handle, or with the adjustable 9″-18″ shoulder straps.
LTD Commodities has products to prepare you for the first day of school or the last. Shop for all your everyday inspiration at LTD.