Items We Adore: LTD's Product Picks for the Week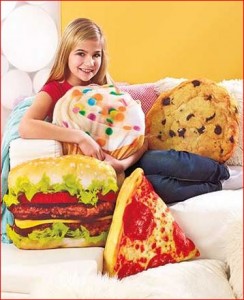 In just a few days we say farewell to summer. We're sad to see it go, but we have so many things to look forward to in the coming season! Cooking, cuddling up on the couch, and enjoying company indoors. So this week we came up with a list of things to keep us comfortable and entertained for the next few seasons. Here are this week's Items We Adore: LTD's Product Picks for the Week.
Cuddly Cuisine Snuggle up with a Novelty Shaped Pillow that's made for a larger-than-life appetite. It takes the shape of a favorite food or dessert. It's filled with soft polyfill, making it the perfect place to rest your head. Throw it on the bed or on a chair in the family room.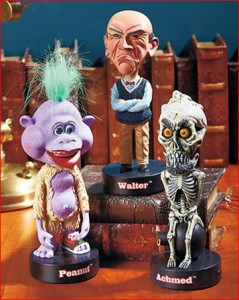 Talking Heads A collector's item, a Jeff Dunham Talking Head Knocker is a fun accent for a desk or tabletop. Speaking some of his best-known phrases, each talking head is a character from this ventriloquist comedian's show and speaks some of his best-known phrases. "Walter," the old man who says what we're afraid to say, utters 10 phrases. "Peanut," the endearing and lovable screwball, says 11 phrases. "Achmed," the dead terrorist, speaks 10 different phrases. Makes a great novelty gift for any Jeff Dunham fan.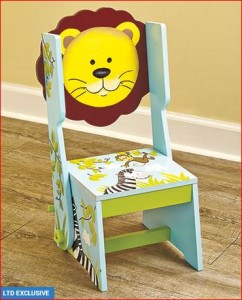 Step Up The Kids' Convertible Step Stool Chair will give your child an extra boost. Sized to fit their frame, this cute chair easily transforms into a handy step stool. Its charming design coordinates with a variety of playful decor.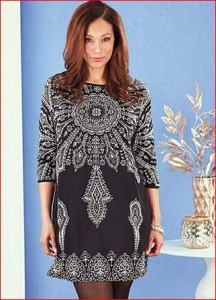 Cute & Cozy The stretchy fabric of this lightweight Women's Knit Dress ensures you a perfect fit. The comfortable shift dress features a large medallion print accented with rhinestones for a sparkling effect. It has a wide scoop neckline and 3/4-length sleeves. Wear it all year 'round for casual or dressy occasions. Due to the characteristics of the printed fabric, placement of the pattern on the sleeves may vary.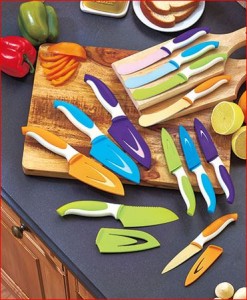 Cute Cutlery Enjoy professional quality at a value price with these Colorful Nonstick Cutlery Sets. Each utensil features a stainless steel blade with a colorful nonstick ceramic coating. The polypropylene handle has a nonslip comfort grip for ease of use. Knives each include a matching sheath. Serrated Spreaders, 4″ blade, each. Paring Knives, 3-5/8″ blade, each. Chef Knives, 4-1/2″ blade, each. Each set includes blue, purple, green and orange.