Items We Adore: Product Picks for a Road Trip
It's time to hit the road! Now that we don't have to worry about hitting snow storms or driving while it's too dark, we can finally take that summer road trip we've been planning since March. We want to be prepared, so we put together a list of products we won't leave without that we think you might need, too. Here are this week's Items We Adore: Product Picks for a Road Trip.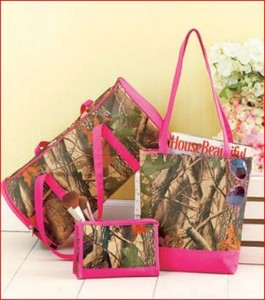 Trendy Travels Make a statement on your next adventure with the 3-Pc. Camouflage Travel Collection. The leaf print lets the world know you enjoy the outdoors, while the pink trim highlights your feminine side. The duffel bag has a side zippered compartment with outside slit pocket, a full-zip main compartment with inner zippered pocket and 2 shoulder straps. The tote has 2 inner slit pockets and a magnetic snap closure. Keep your makeup organized in the spacious cosmetic bag with full zip closure.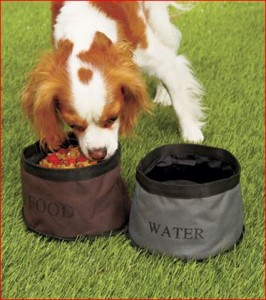 Pet Prerequisites The Waterproof Travel Pet Bowls are for pets and owners on the go. Collapse and zip them shut for travel, then unzip and open them into a double pet bowl for food and water. Made of ripstop nylon with authentic seat belt material plus a 2-ply waterproof PVC interior, it'll last for years and stay in great condition. Perfect for hiking, camping, picnics and visiting family, it has a clip attached to secure it to a bag or belt for travel.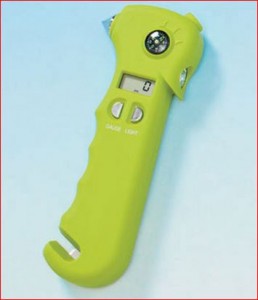 Travel Tools 5-In-1 Digital Tire Gauge is everything you need for your car in 1 handy tool. Whether you're just doing routine maintenance or are faced with an emergency, this is the tool to reach for. Digital tire gauge gives you a quick and accurate pressure reading, and the compass keeps you on the right path. Turn it over to use the built-in flashlight. The seat belt cutter and window smasher are designed to help free you from a car during an emergency. Fits easily in the glove box or tool kit.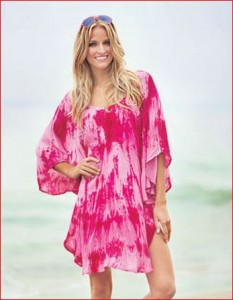 Effortless Attire Bring boho style to the beach and beyond with an Embellished Tie-Dye Poncho Cover-Up. Flowy and lightweight, it features flutter sleeves and stitched detailing. The top is embellished with black sequins. Slips easily over your swimsuit and also pairs well with leggings or jeans.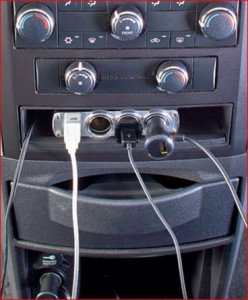 Emergency Effects Plug this Car Charger Splitter into your car's cigarette lighter socket and convert it from 1 to 3 sockets plus an additional USB port. It's a must-have for families with multiple phones. Great for road trips! Universal design works in most cars. Triple socket with 12V/24V output.
LTD Commodities makes the most of every season! From products to get you going on your summer road trip to decorating for your fall festival, shop LTD for products priced for fun.