LTD Update: New Size Charts for Women's Apparel
At LTD, our Women's Apparel team is always working hard to help you find the perfect fit. Learn more about the new size charts, or start shopping to check out the details for yourself!

Current Size Chart for Women's Apparel
Here is the current women's apparel size chart that can be found on many women's apparel product pages. As you likely know, each size is represented from Small (6/8) to 3X (26/28) with measurements for the Bust, Waist and Hips. The new size chart includes measurements such as Sweep & Length. In addition, each new size chart provides measurement instructions to help you get your personal measurements at home.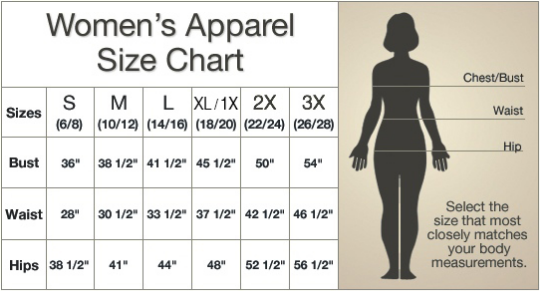 ---
What Details Are Included in the New Size Charts?
The new details will be specific to the garment you've selected. For example, new measurements for many dresses and skirts or coats & sweaters may include Sweep and Length. These terms are defined beneath the garment measurements, and include instructions to help you find your measurements at home.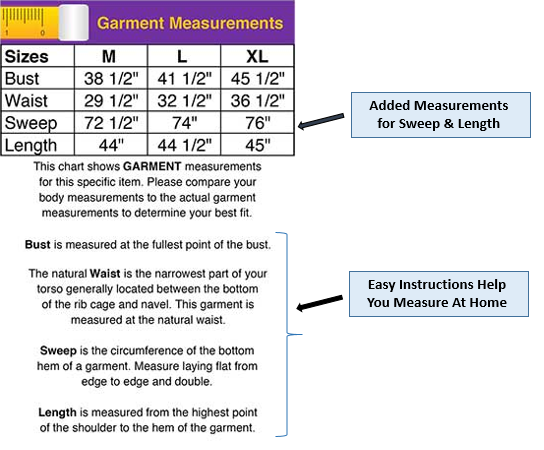 ---
Find your perfect fit and style by shopping our entire Women's Clothing selection! Shop Tops, Coats & Sweaters, Activewear, Beachwear, Pants & Shorts, Dresses & Skirts, Sleepwear & Intimates, and full Outfits.