Pinteresting Picks for January
We made it through the first month of 2016! It's hard to believe it's already gone and it's time to start planning for spring — at least that's what our Pinterest followers are doing. According to our top pins for the month, they're thinking about organizing and decorating — and we think you'll like what they like. Here are our Pinteresting Picks for January.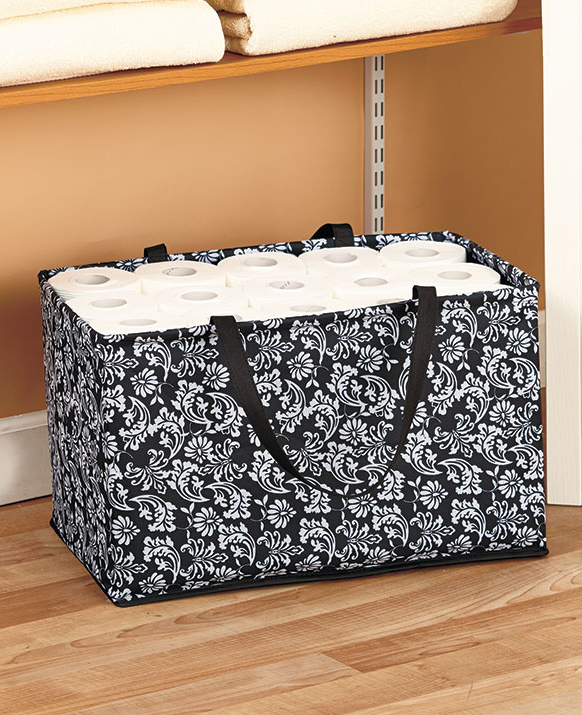 This Jumbo Household Storage Bin is big enough to allow a wide range of uses throughout your home. Use it to hold magazines in the living room, folded throws in the family room and much more. Its soft exterior has a popular fashion print to look at home with your decor. Double handles make it easy to transport. 21-1/2″ x 13-1/2″ x 13″. Polyester, plastic and metal.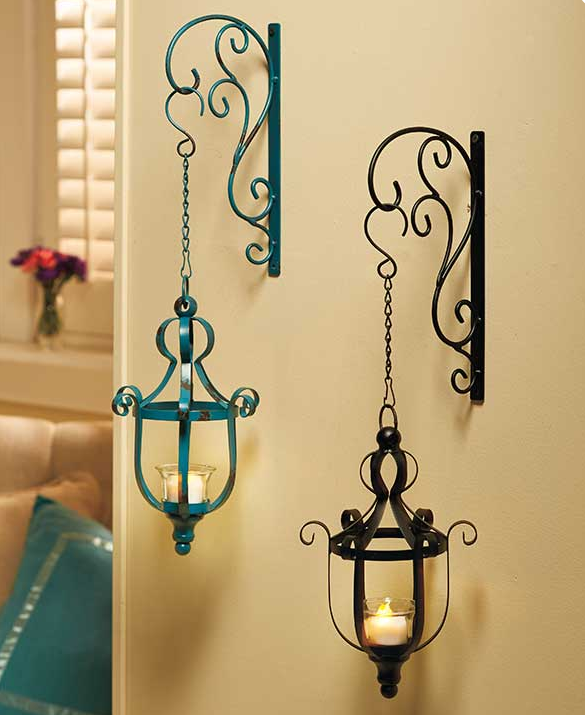 Decorate your home with this wrought iron Hanging LED Candle Lantern, inspired by vintage looks from the past. The wall-mounted lantern comes with a glass candle cup and a battery-operated LED candle. The flameless candle poses no danger of fire, so it's safe anywhere. Includes 3 button-cell batteries. On/off switch. Lantern, 6-1/2″ dia. x 10-1/2″H. Wall mount, 3/4″W x 5-5/8″D x 10-1/2″H. Overall, 6-1/2″W x 7-3/4″D x 21-1/2″H. Ready to hang.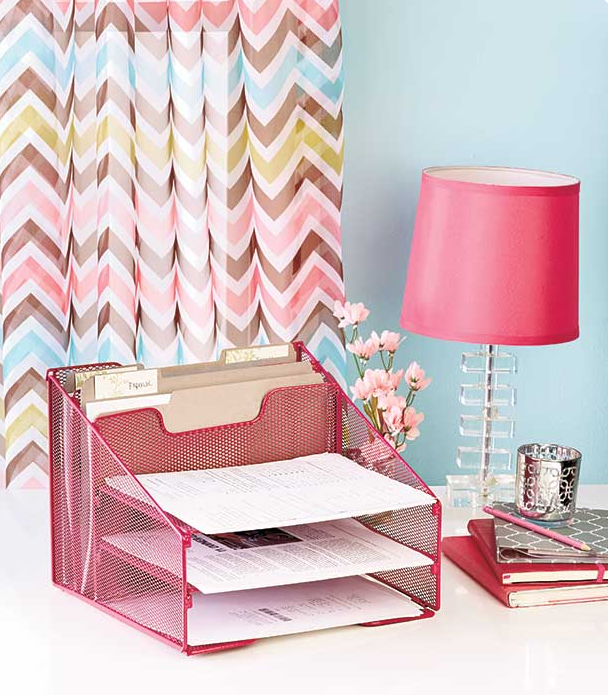 5-Compartment Desktop File Organizer keeps everything in order. It has 5 compartments to sort all your files and makes them easy to find. Sleek design takes up little room on your desk and adds a pop of color. 12-1/4″W x 11-1/2″D x 9-1/2″H. Metal. Easy assembly required.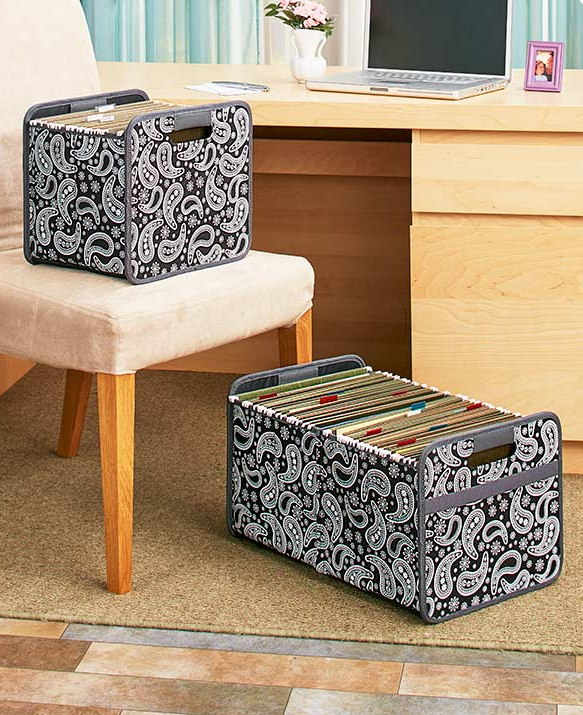 Save space and keep important documents neat and orderly with the Collapsible File Organizer. Interior mesh pockets provide extra organization. Handles on two sides make it easy to carry. When not in use, it folds for easy storage. Single, 10-1/4″W x 12-3/4″D x 11-1/2″H. Double, 19″W x 12-3/4″D x 11-1/2″H. Polyester. Imported.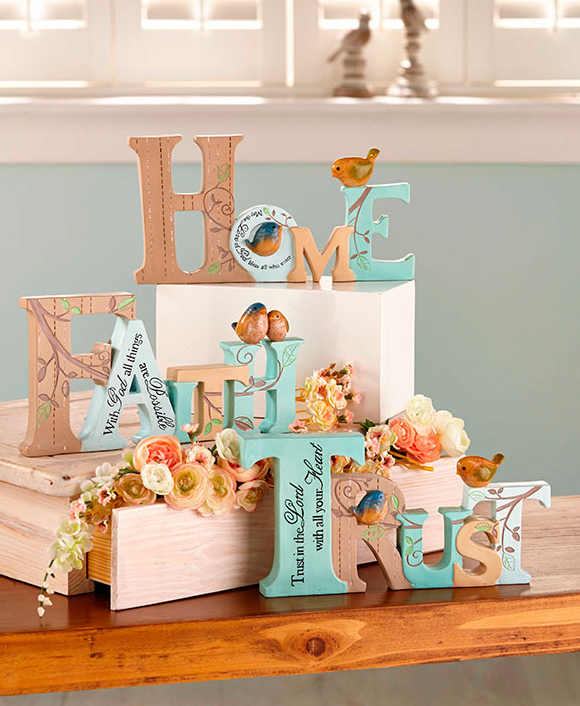 Freshen up your home decor with this Inspirational Word Sculpture. The word is spelled out in block letters detailed with stitch lines, vines and 3-D birds. A coordinating sentiment is inscribed on one of the letters to bring an uplifting element to your decor. Looks great on a table, shelf or mantel. Approx. 9-3/4″W x 5″H. Cold cast ceramic.