Pinteresting Picks for September
Whether it's the season change or the holidays, we are getting sentimental for the few months ahead — and so are our Pinterest followers! From how we dress our feet to how we dress our walls, our pinners are starting to feel warm and fuzzy. Here are LTD's Pinteresting Picks for September.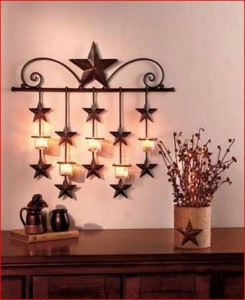 Pastoral Elegance Light your home with the country charm of the Rustic Star Home Decor. Accessories incorporate light into the design for a piece that is both beautiful and functional. Add your own tea light candles to the ready-to-hang metal Wall Sconce (21-3/4″ x 20-1/4″ x 2-3/4″). Features 5 glass cups hanging among the stars. Lighted Stars & Berries (14″ x 4-3/8″ dia.) accent piece features faux red berries, rustic stars and lights that you arrange yourself. Burlap covered vase with an attached rustic star adds to the country charm. On/off switch. Requires 2 "AA" batteries.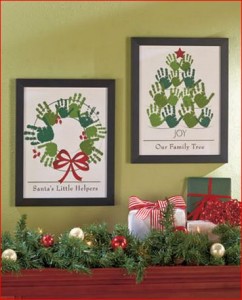 Permanent Sentiments Create a family keepsake with Holiday Handprint Wall Art. This piece makes a fun gift, or keep it as a one-of-a-kind decoration to enjoy for years to come. The wooden plaque has a template that becomes a wonderful holiday picture when you add your handprints. Simply use your own paint and your family's hands to finish the image. Plastic cover protects the art. 12-5/8″ x 15-5/8″. Ready to hang.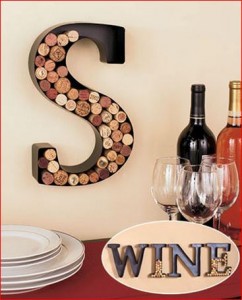 Cute Keepsakes Metal Monogram Wine Cork Holder looks distinctive empty or when filled with tokens from your favorite wines. When you finish a bottle, save the cork and add it to this letter-shaped frame. Start from the bottom and build your way up. Use a dot of glue on each cork for extra security. Ready to hang. 12″ long, each. Widths range from 7-3/4″ to 15-3/8″.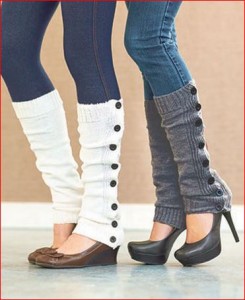 Cute & Cozy Beat the cold weather with 2-Pair Leg Warmers. Not only do they keep your legs cozy, they also spruce up any outfit. Easy-to-wear accessories are perfect for layering and pulling over your heels or boots. They're long enough to wear over your knees or they can be scrunched down to show off your legs. One size fits most. Acrylic. Imported.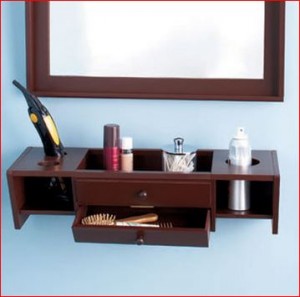 Beauty, Classified This wooden Ready-to-Go Vanity Shelf adds attractive storage and organization. Perfect for makeup, styling tools, accessories and more. The large, open middle compartment has a faux drawer side. Underneath it is a functional drawer perfect for smaller supplies. Three surface holes are sized for curling irons, a hair dryer or other appliances. 23-1/4″ x 9″ x 5-7/8″. Assembly required; assembly and mounting hardware included.