Pinteresting Picks for May
We're just days away from June and we're ready for summer to roll in — and so are our Pinterest followers! From spring cleaning to life-changing events, Pinners are preparing for the season. Here are our top Pinteresting Picks for May.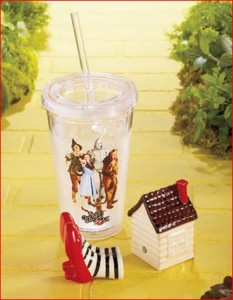 Follow the Yellow Brick Road There's something in The Wizard of Oz Gift Collection to delight every fan of the classic movie. The Apron proclaims that "There's no place like home™!" It has adjustable waist ties. Cotton. Machine care. Imported. The double-wall Insulated Cup (16 oz.) includes a straw and has a picture of Dorothy and her companions on the side. Acrylic. Dishwasher safe. Protect your prescription eyeglasses or fashion sunglasses with the Eyeglass Case. It comes with a matching polishing cloth. Metal, polyester and polystyrene. The Salt & Pepper Shaker Set looks like Dorothy's house with the feet of the Wicked Witch of the East sticking out from under it. Magnets hold them together to create a scene on your dining table.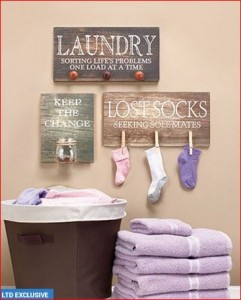 Lighthearted Loads Lighten the load on laundry day with a funny yet functional Laundry Room Wall Hanging. Each wooden sign features a visual accent that can also come in handy as you work. The Laundry sign has 3 knobs to hang small articles of clothing as you fold or sort. Keep the Change has a glass mason jar attached with a raffia tie that you can use to hold coins found in pockets, buttons that have come loose and other small objects left in the hamper. Lost Socks has 3 clothespins to hold separated socks while you look for their mates. Each comes ready to hang.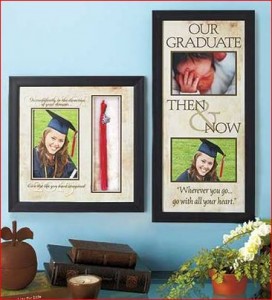 Honorable Mentions Honor the graduate with a Graduation Keepsake Frame. The Then and Now Frame holds two 4″ x 6″ photos: for example, a baby picture and a graduation photo. An inscription reads, "Our Graduate Then & Now…Wherever you go…go with all your heart." The Tassel Frame holds a 5″ x 7″ photo and the graduate's tassel. Through the Years Framehas a 2″ sq. opening for each year's school picture from K through 11th grade and a 4″ sq. opening for 12th grade.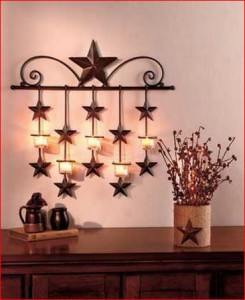 Country Charm Light your home with the country charm of the Rustic Star Home Decor. Accessories incorporate light into the design for a piece that is both beautiful and functional. Add your own tea light candles to the ready-to-hang metal Wall Sconce . Features 5 glass cups hanging among the stars. Lighted Stars & Berries accent piece features faux red berries, rustic stars and lights that you arrange yourself. Burlap covered vase with an attached rustic star adds to the country charm.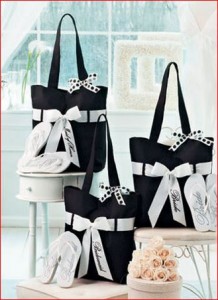 Big Day Essentials Wedding Tote and Flip-Flop Set is the perfect gift for members of the wedding party. Use the handy black-and-white tote to carry essential items for the big day. It has ample room for hair styling tools, accessories and more. Includes a magnetic closure. Change into the coordinating pair of flip-flops after a night of dancing.