Popular Pins: LTD's Favorite Pins From February
It's time for the end-of-month round up of February's popular pins! We expected a lot of lovey-dovey pins, but there was more variation than anticipated! A surprising number of people were far too excited for the prospect of spring to get hung up in hearts and roses all month. There are also plenty of fun Irish-inspired pins for St. Patrick's Day, which is always a fun time. Check out some of our favorite pins from February!
LOVE-Signed Wedding Frames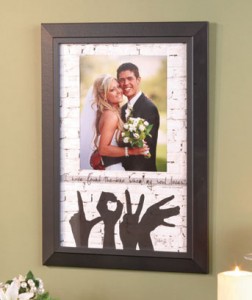 We expect these kinds of pins throughout February, as lovers and spouses come up with ways to celebrate their love throughout the month. Well, these Wedding Frames by Marla Rae are a creative way to do just that. The most popular frame has each letter of the word "LOVE" shaped with hands and silhouetted against the distressed brick background. It's the perfect frame for an 8×10 wedding or engagement photo, which is why everyone loved it last month! It is also available in red with hands shaping a heart instead.
Hot Dog Slicer Kitchen Gadget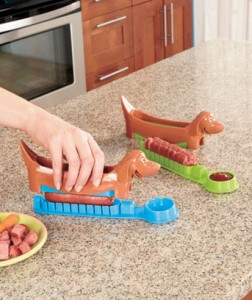 It looks like our Pinterest followers are more than ready for barbecue season! Despite February being the month of love, this hot dog slicer was one of the most popular pins for the entire month! Perfect for quickly cutting up kids' hotdogs this summer, you can even put these fun Dachshund-shaped gadgets out for a funny display. Simply place the hot dog in the base of the gadget, and slice down with the dog! Add ketchup to the condiment bowl and you're done! Kids are happy.
Anger Management Novelty Mug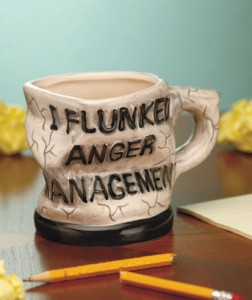 Anger knows no season, which might be why this hilarious Anger Management Mug had a following all month long! These great novelty mugs come in four shapes and styles, all to add a little more humor to your morning brew. Got a grouchy coworker? We propose gifting this 'I flunked anger management' mug to lighten the mood in the office and keep things fun. Maybe wait to fill it with hot coffee though.
St. Patrick's Day Magnet Art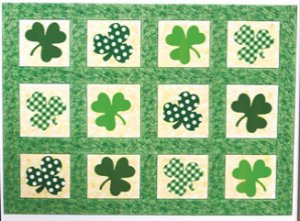 Everyone in the U.S. is gearing up for St. Patrick's Day, since it's one of the only holidays without too much drama. Everyone can celebrate it, whether you're Irish or not, and it's a holiday surrounded by parties, drinking, and green treats! This seasonal magnet art is always popular for March, and the shamrocks are perfect for decorating your dishwasher! This large one-piece magnet fits the front of most dishwashers, but can also be used to decorate the fridge or freezer, or cut into smaller squares and shamrocks to decorate all three!
Kids' Owl Packs and Lunch Bags (Insulated)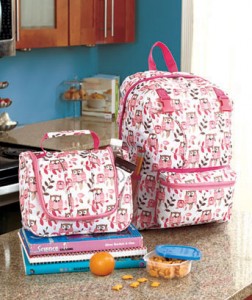 How adorable is this owl design? These cute owl backpacks and insulated lunch bags are the perfect accessories to your kid's day. Pinners love sending healthy lunches to school with their kids, especially at the beginning of the year. Unfortunately, it's hard to send much more than a sandwich unless you've got an insulated pack to keep it cool! We love these insulated bags and matching backpack in the adorable owl print. In fact, we like this print so much we'd understand if you got these bags for yourself!