Quick Tips for Cleaning Day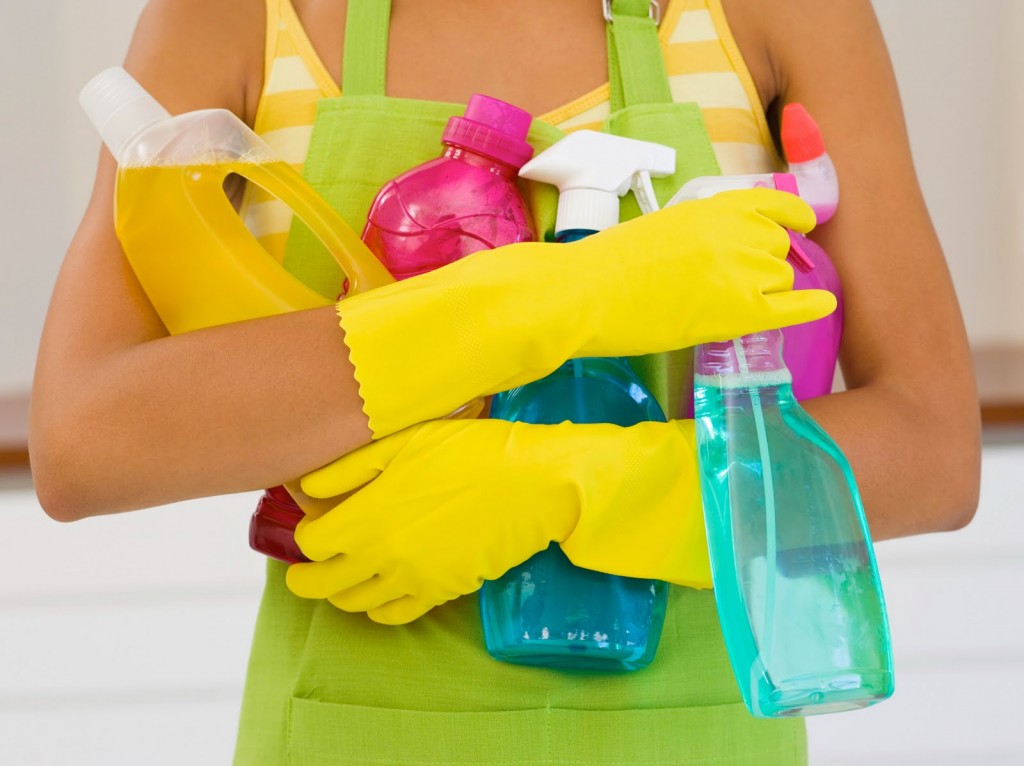 We all dread cleaning day, and sometimes it seems like a task too big to manage. Don?t worry; at LTD Commodities we?re sharing some of our favorite tips for making cleaning a little more manageable! Just like anything else in life, it?s important to get organized and commit to the task, so roll up your sleeves and follow these quick tips for cleaning day.
Make a List & Schedule
Your first step should be listing out all of the rooms that need to be cleaned, what items you?ll need for each room, and how frequently they must be cleaned. This may seem like a lot of work at first, but 20 minutes of organization and scheduling can make for a much better cleaning day down the road. Schedule out what you will clean and when throughout the month, and hang your list and schedule on the closet door where your keep your cleaning supplies!
Stock Supplies
Just like you would if you were running a business, you should keep an eye on your inventory. Have a list of all the cleaning supplies you use, and check on them regularly. If you are running low, make sure you add it to the shopping list before it?s time to clean again! This includes kitchen and laundry supplies such as sponges, detergent, laundry storage and more. ?If you use homemade cleaners, make sure your raw ingredients are fully stocked. It?s always a good idea to buy in bulk if you?ve got a little storage room, this way you will only have to shop a couple of times a year. Now you have no excuses to put off that Saturday morning cleaning for another week!
Carry a Caddy
Grab a standard, cheap-o shower caddy from the store and stock it with your cleaning supplies so you can carry them all with you around the house. If you keep a lot of cleaners, stock different caddies with supplies for different rooms. Think all-purpose cleaner, glass cleaner, and powdered cleanser for the bathroom caddy, with gloves for your hands, plenty of sponges and rags, and coffee filters for cleaning windows. Make sure you?ve also got toilet tablets and brushes! For the bedrooms, you?ll want dusters, wood polish, and carpet spot cleaner.
Pump Up The Jams
There is a reason people listen to music on long car rides, walks, and high-tempo runs; it makes everything better! Make your cleaning tasks more enjoyable by pumping up some of your favorite songs. You can even treat yourself to a brand-new album on cleaning day to keep you motivated. You can find songs all your helpers enjoy, or kick them out of the house to work on the yard while you jam out to pop music and 80?s rock. You can dance and sing your way to a cleaner home.
Follow Top-to-Bottom Protocol
Always start with the top of the room and finish with the bottom. That means dusting the fan and ceiling?is first, and sweeping/vacuuming/steam cleaning the floor comes last! This method should be followed for kitchens, bathrooms, bedrooms, and any other room in your home. Wash windows, then clean and scrub sinks and counters, and finally hit the baseboards and floors. If you miss a few crumbs when you clean off the table, they?ll end up on the floor, which is fine because you cleverly saved that for last!
Rotate Rooms By Week
If you?ve got super busy weekends, it might be impossible to designate an entire day to cleaning your entire home. Instead, you can rotate the rooms you need to clean. Organize your cleaning schedule with more time-consuming rooms getting their own day, and easier rooms getting paired up. Maybe start off with all the bathrooms, and then clean all the bedrooms and the living room another weekend, and finally the kitchen and dining area. If you keep everything on about a 3-week rotation, no room should become too dirty to handle!
Image Source: Spring Clean Citrus