Wishful Thinking: Product Picks for An Early Spring
It's the middle of January and we can't help but dream about spring! Though the first day of spring isn't until March 20, we're holding out hope that our favorite prognosticator will grant us warm weather before then. So, with wishful thinking, we put together a hopeful list of products. Here are this week's Items We Adore: Product Picks for An Early Spring.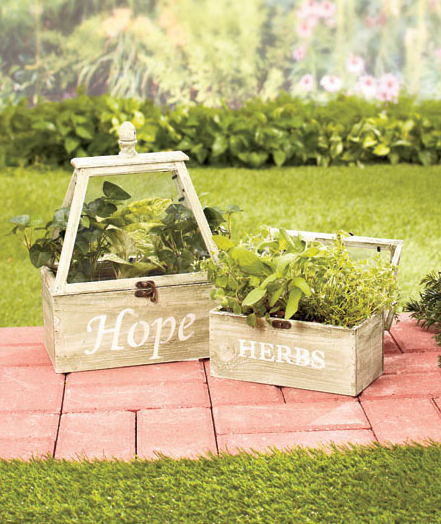 Wood Terrarium Planter makes a beautiful, protective home for herbs and flowers. Resembling a mini greenhouse, its charming weathered look will complement different decor styles. The plastic front and back panels protect the herbs and flowers from direct rain and other weather elements, while the sides are open to let them breathe. The latch hook in the front and the hinged back allow you to open and close it with ease. Herbs, 8-5/8″W x 4-3/8″D x 11-1/4″H. Hope, 10-1/4″W x 5-1/2″D x 13-3/4″H.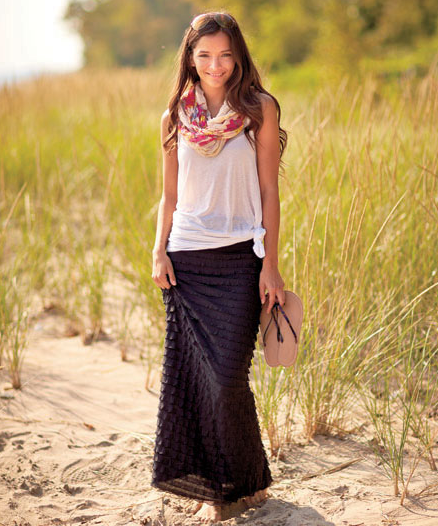 Women's Knit Ruffle Maxi Skirt instantly dresses up your look. Tiers of ruffles cascade down the entire skirt. Exuding a boho vibe, it's perfect for a walk on the beach or a day of shopping. Fold-over waist for an easy fit.  Length of the waistband is 5-3/4″ and 35″ from the bottom of the waistband to the bottom of the skirt. Polyester. Machine wash. Made in the USA.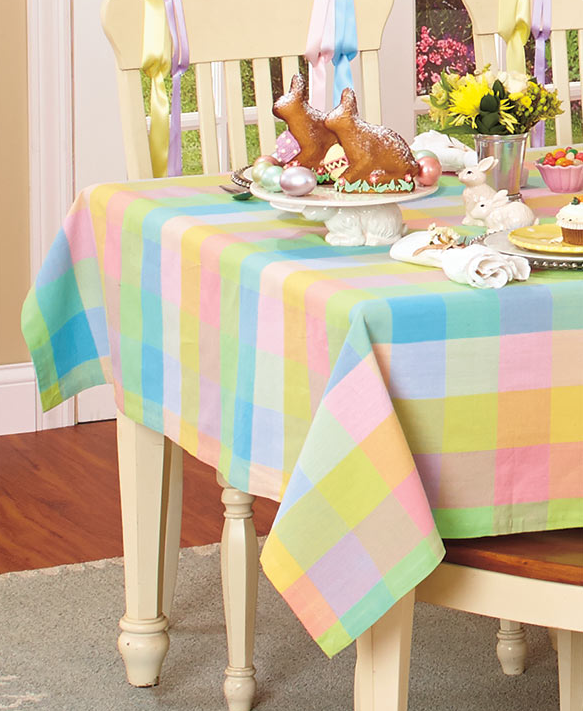 Add charming critters, fun patterns and vibrant colors to your home with the Welcome Spring Collection. Display appetizers, snacks and more on the Bunny Cake Plate (10-1/2″ dia. x 3-1/4″H). The Treat Jar (6-1/2″W x 10-1/4″D x 12-1/2″H) gives you quick access to a cookie or piece of candy. The Salt & Pepper Shakers (approx. 1-3/4″ x 2-1/2″ x 3-7/8″, each) are a practical addition to your dining area. Serveware and kitchenware, dolomite. All serveware and kitchenware, dishwasher safe. A Pastel Tablecloth adds beautiful colors for cheery table settings. Cotton. Machine care. Our exclusive 3-Pc. Easter Garland Set features 6 ft. of garland held on either side by 2 sand-weighted polyester bunnies (approx. 11-3/8″H, each). Add a pop of color to your walls the Bunny Ribbon Wreath (13-1/2″W x 24″L) with its wire frame that easily folds for storage. Polyester and metal. Ready to hang. All fabric items, imported.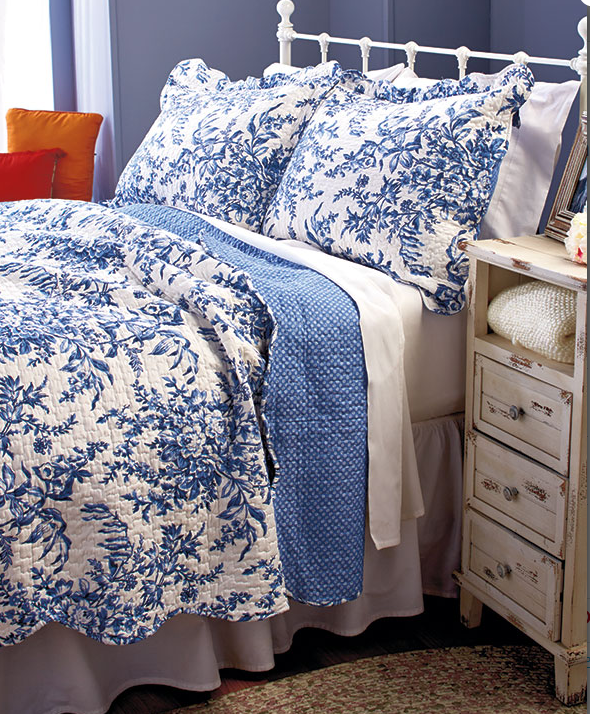 The 3-Pc. Quilt & Sham Set adds a fresh layer of comfort to your bedroom. Each piece features elegant scalloped edges, a patchwork or floral print on one side and a coordinating pattern on the reverse side. King set includes king-sized shams. Full/Queen quilt, 86″ sq. King quilt, 102″W x 86″L. Polyester shell and fill. Machine care. Imported.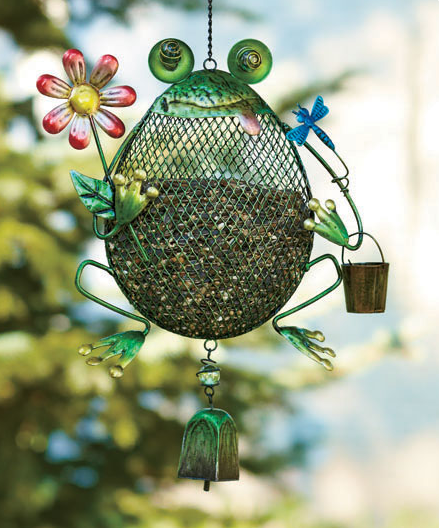 Add some fun to your garden while also feeding your feathered friends with an Animal-Shaped Bird Feeder. It features a metallic finish that glistens in the sunlight and mesh sides that the birds can grip to get at the food. When a bird jiggles the feeder, it rings the bell that dangles beneath. Fill it with your own bird seed and hang it from a tree branch or shepherd's hook using the attached hanger. Frog, 13″ x 10″ x 3″. Ladybug, 14″ x 7″ x 3″. Fish, 16″ x 13″ x 3″. Bird, 11-1/2″ x 8-1/2″ x 2-1/2″. Steel.