LTD Update: New Size Charts for Women's Apparel
At LTD, our Women's Apparel team is always working hard to help you find the perfect fit. In addition to our current Women's Apparel Size Charts provided on online product pages, selected garments in our newest Spring Catalog, as well as select apparel products in the future, will feature even more details to guide you to a better fit. Learn more about the new size charts, or start shopping to check out the details for yourself!

Current Size Chart for Women's Apparel
Here is the current women's apparel size chart that can be found on many women's apparel product pages. As you likely know, each size is represented from Small (6/8) to 3X (26/28) with measurements for the Bust, Waist and Hips. The new size chart will include measurements such as Sweep & Length. In addition, each new size chart will provide measurement instructions to help you get your personal measurements at home.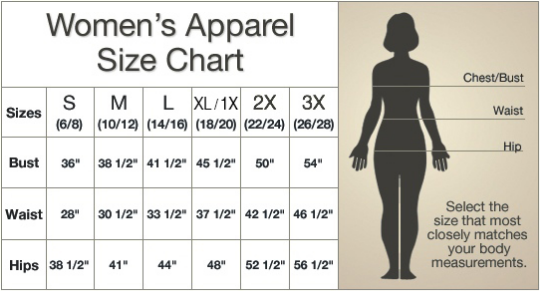 ---
Where Can You Find the New Size Charts?
Apparel items that include a new size chart will feature a thumbnail image on the product page. If there is no thumbnail image on the product page, please use the original size chart located by the "Add to Cart" button.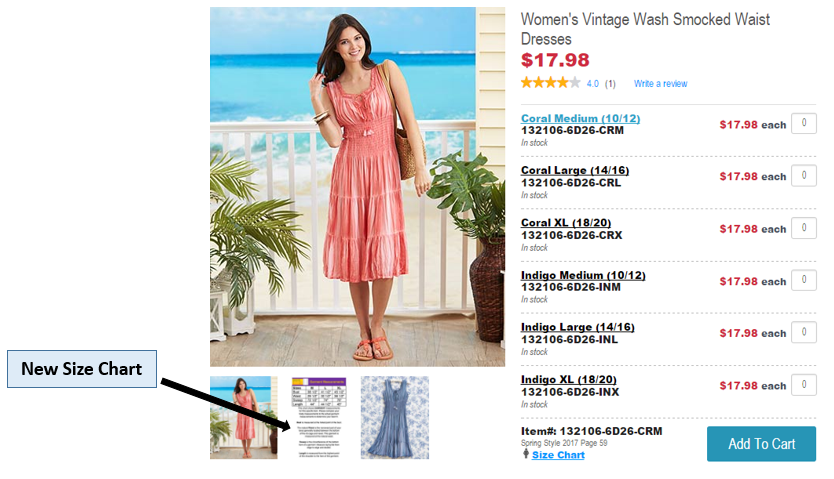 ---
What Details Are Included in the New Size Charts?
The new details will be specific to the garment you've selected. For example, new measurements provided for the Women's Vintage Wash Smocked Waist Dress include Sweep and Length. These terms are defined beneath the garment measurements, and include instructions to help you find your measurements at home.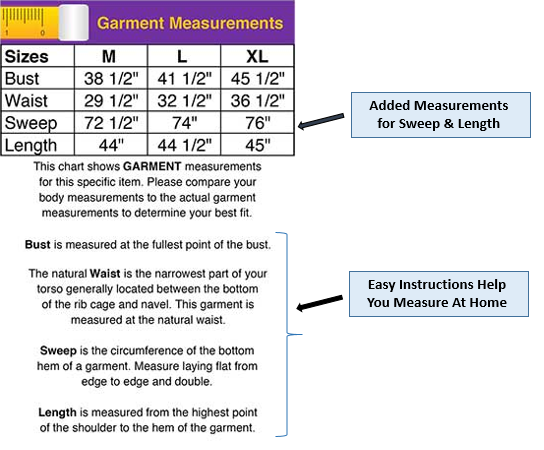 ---
What Are Some Products With New Size Charts?
Check out the new size charts right now in our 2017 Spring Catalog by clicking on any of the apparel items below, and look forward to finding these new size charts on select women's apparel from this point forward.