10 Decorating Ideas To Inspire A Summer Home Makeover
A new season is a great opportunity to give your house a small update. If you want the inside of your house to feel fresh and bright in the summertime to match the cheerful sunshine outside, some simple decorative updates can make a huge difference. Here are 10 decorating ideas to inspire a summer home makeover.
---
1. Give Your Kitchen Accents A Seasonal Update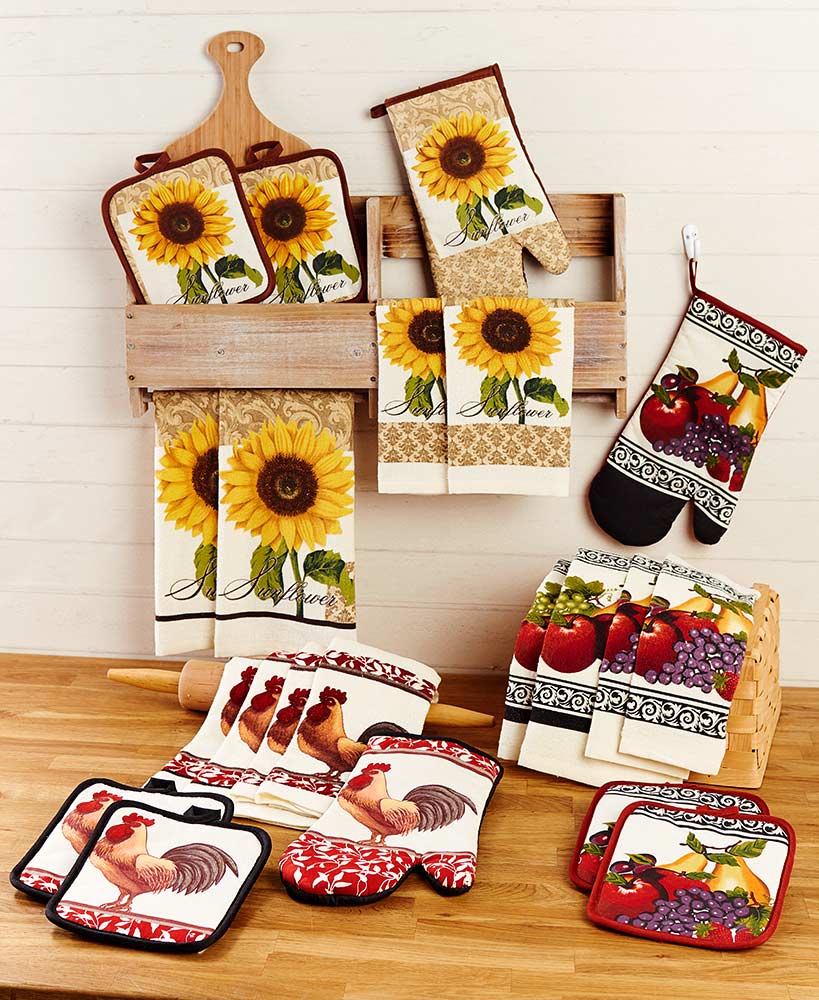 If you don't want to commit to redecorating your entire kitchen for the summer, consider doing a simple swap of accents and linens.
Incorporate summer themed kitchen towels such as flower patterns and fruit patterns and complement them with matching oven mitts, pan holders, and even window valances.
You can also set up your kitchen table for summer with a themed tablecloth, place mats, and a standout centerpiece. Accentuate it even more with colorful plates and new drinkware.
These simple changes can give your kitchen a whole new look for the summer season!
7-Pc. Themed Kitchen Sets
---
---
2. Combine Function & Style With Clever Storage Solutions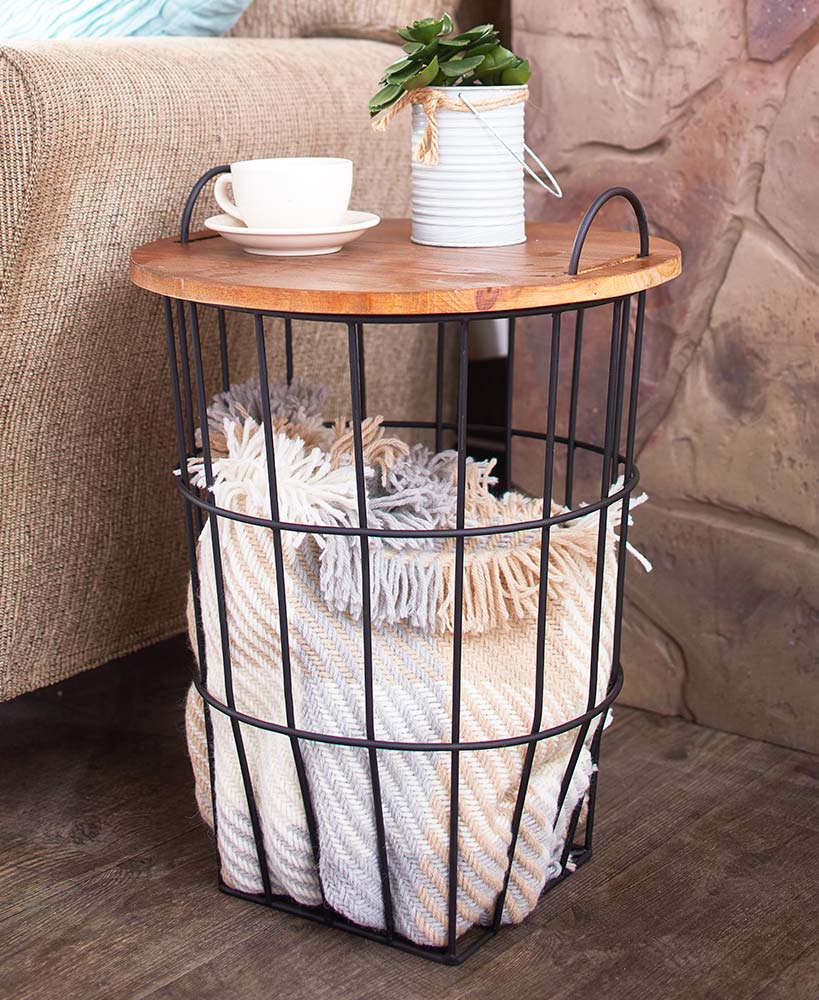 To get a new look for the summer, replace old furniture or simple add some extra new pieces into your arsenal.
Storage furniture is the best route to go because it combines function and style, two things that everyone needs in their home.
Instead of having a mix of storage bins lying around, transform your home with decorative storage units in your bedroom or living room or unique storage side tables next to your couch.
Figure out your exact storage needs and find an aesthetically pleasing approach to make your home look nicer and neater.
Wood Top Storage Basket Side Table
---
---
3. Refresh Your Bathroom For Summer With A New Theme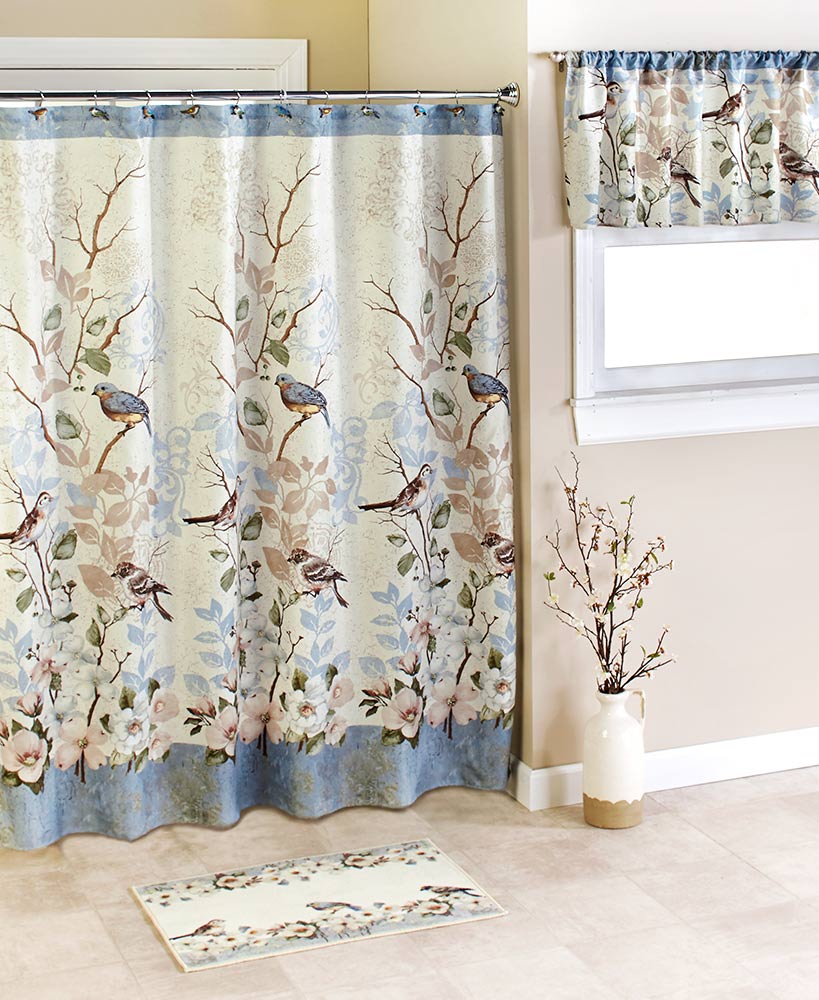 Completely change up your bathroom for the summer with some simple decorations to incorporate brighter colors and warm weather symbols.
Swap out your shower curtain for a floral one, lay down a new colorful bath mat, hang up themed curtains, or hang up some new wall art.
You can even find a full summer themed bath collection to easily transform the entire bathroom with coordinating decorations and accents.
These very simple changes can make your bathroom feel like a brand new room and will ultimately make it feel more fresh for the summer.
Bluebirds Bath Collection
---
---
4. Toss Summer Throw Pillows On Your Couch For A Quick Transformation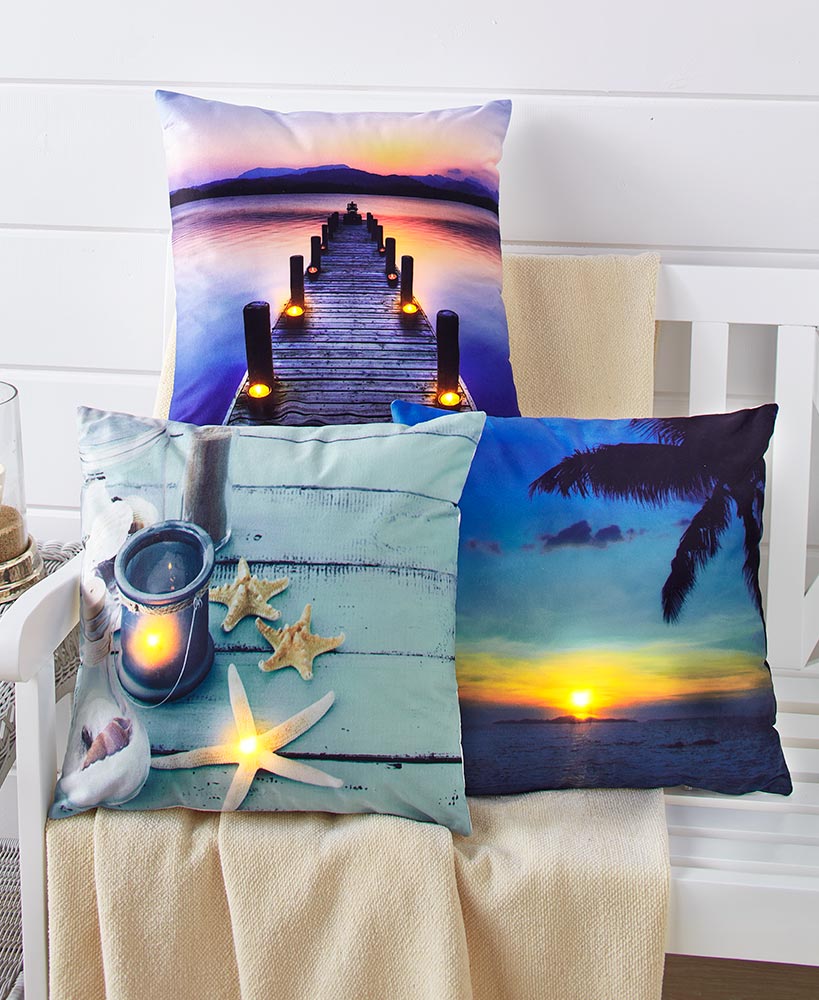 Throw pillows and blankets aren't just for the cold seasons! Including them in your summer decorations can add some interesting elements to your living room.
If you already have throw pillows on your couch, switch them out with new ones for the summer. Whether they're brightly colored or have summer symbols, it's a nice new decorative element to freshen up the room.
You can also swap out your typical throw blanket with a new one for the summer. Lean towards a thinner and lighter material with a coordinating color or pattern to match the pillows.
You can do the same in your bedroom by adding an assortment of throw pillows on your bed!
Light-Up Coastal Throw Pillows
---
---
5. Give Your Entryway A Makeover For A Warm & Welcoming Space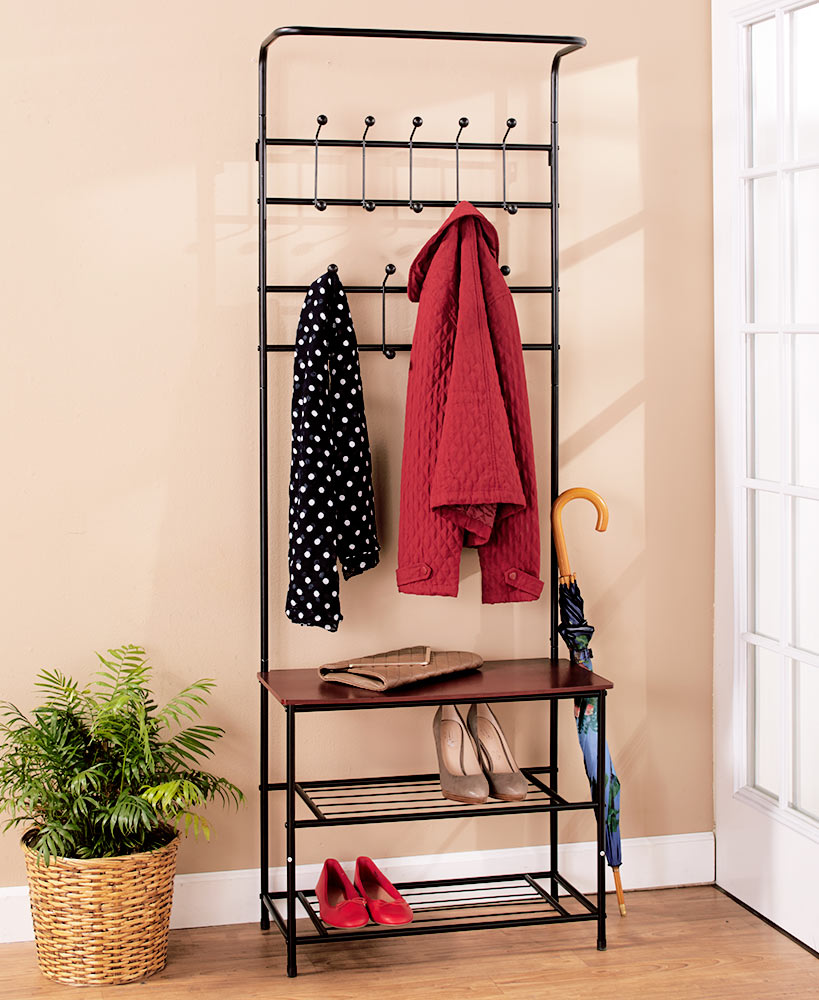 While it makes sense to update and decorate the various rooms in your house, your entryway shouldn't be overlooked when it comes to your summer home makeover.
Start by adding more storage and organization to your entryway. An entryway bench storage rack is a useful addition because it helps you keep shoes organized and contained. It also gives you a place to sit down to take your shoes on and off.
Next, add in new decorative elements such as tall plants, wall art, and an accent rug. Create a theme with these decorations or bring in new exciting colors.
If you really want to commit to a change, consider installing a chandelier if you don't have one already. It can really make the entryway space feel brand new and more elegant!
Entryway Bench with Rack
---
---
6. Add Faux Plants To Your Home To Decorate Without Upkeep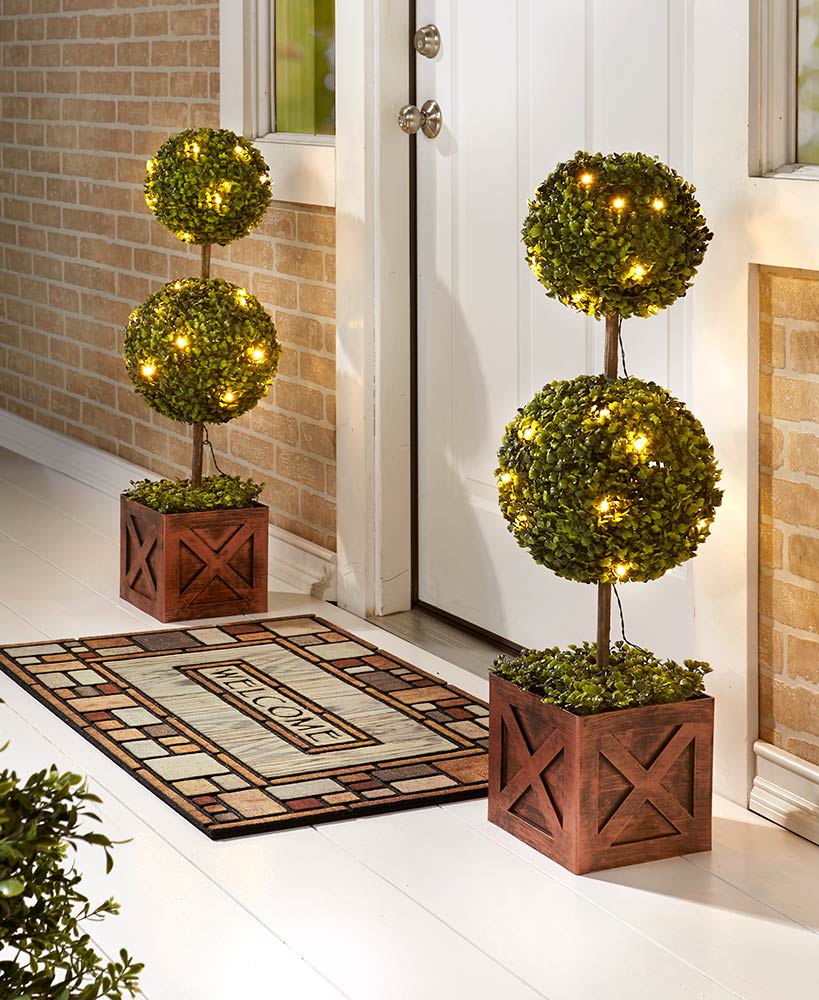 Summer is filled with planting and gardening to inspire the happy warm weather feelings, but if you don't have the time or patience for real flowers, faux ones will work just as well!
Don't be afraid to incorporate faux plants and flowers into different areas of your home. There are many ways to make them look a little more real:
Avoid brightly colored faux flowers – opt for ones that more closely resemble the colors and flowers that are typically seen.
Clip the leaves off of faux flowers. Many times, the leaves on faux flowers look more fake than the flowers themselves.
Use high quality planters and stands to display faux flower and plants. This is an important part of achieving an authentic appearance.
Lighted Topiaries
---
---
7. Block Out Summer Heat With New Decorative Curtains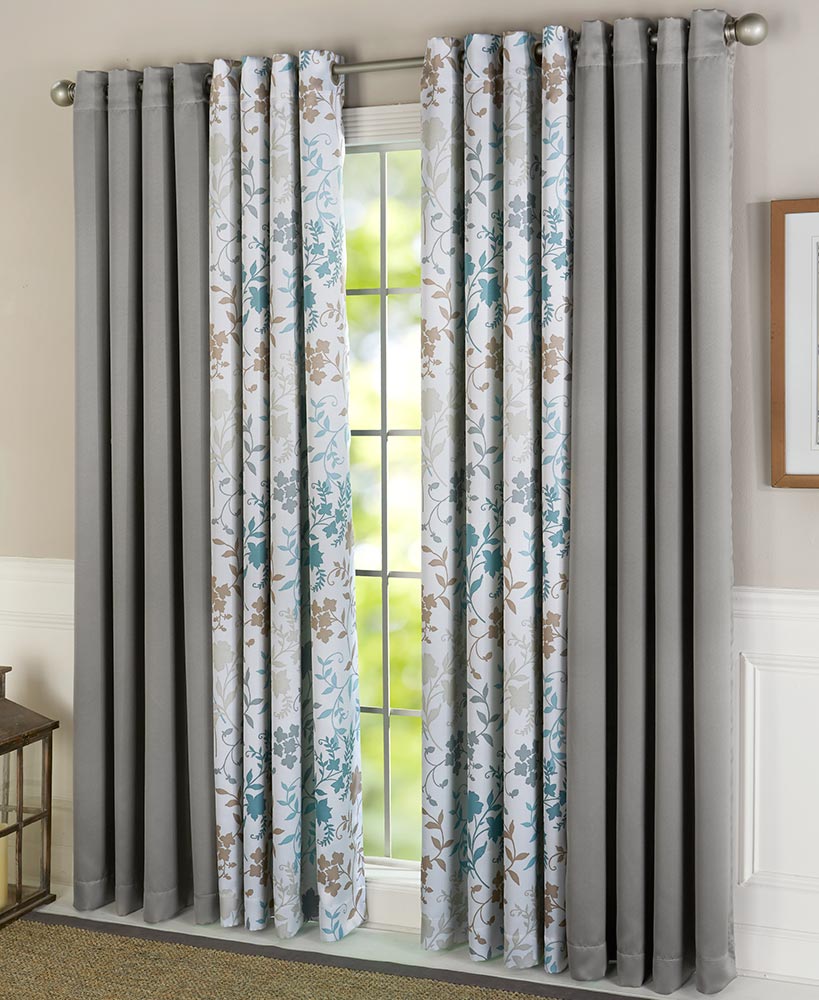 Switching out your window curtains for the summer can give any room a new decorative look and can also help maintain the summer heat.
Room darkening curtains and weather resistant curtains can help prevent the summer sun from heating up your house to keep you more comfortable.
Printed or colored curtains can greatly transform your living room space for the summer because it's the main focal point that can set the stage for the rest of the decorations in the room.
Investing in some high quality curtains is well worth it to have a nice house that feels put together.
Coordinating Room Darkening Panel
---
---
8. Swap Out Your Front Porch Doormat For A New Summer Look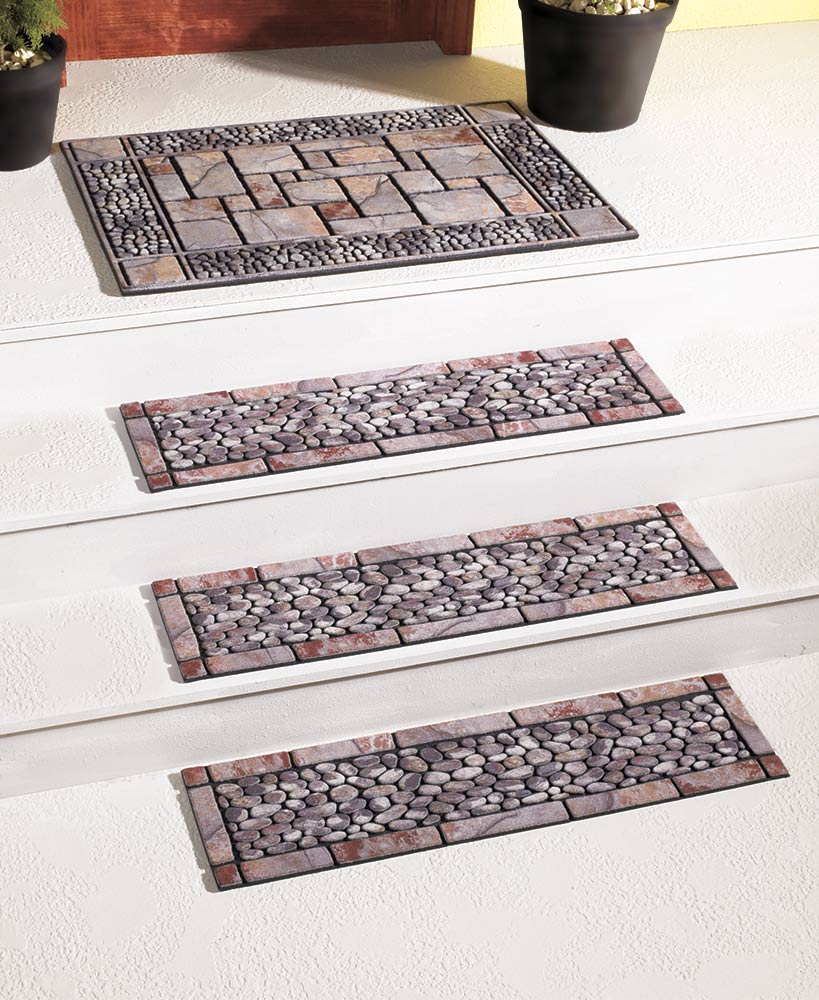 Your front porch should be included in your summer home makeover because you'll probably be spending a lot of time sitting outside and enjoying the weather.
Something as simple as getting a new doormat for your porch can work wonders for your outdoor space.
Summer doormats can be fun and festive with colorful elements along with themed symbols and clever sentiments. You can also choose a more subtle look with a solid colored doormat.
Stair treads can also look nice on your porch steps for the summer and add an extra decorative touch.
"Stone" Doormat or Stair Tread
---
---
9. Incorporate Rugs Into Every Room For A Fresh Decorative Style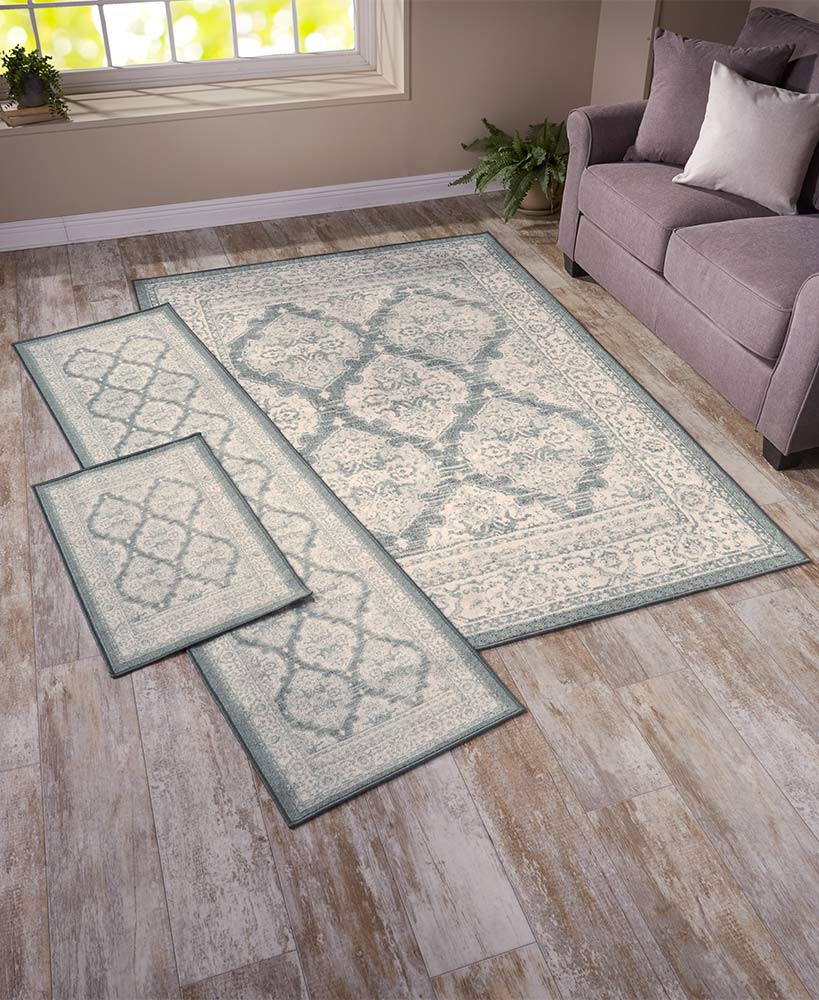 Rugs can bring a lot to any room of your house because it can make a room feel more full, inviting, and completely decorated.
For your summer home makeover, swap out old rugs and bring new rugs into rooms that don't have any. You can make a rug work in almost any room as long as you coordinate the patterns and colors with other decor in the room.
Place a large rug in your living room, a comfy rug by your kitchen sink, a water resistant rug outside of your bathtub, and a long runner in your hallway.
The great thing about rugs is that they come in so many colors and patterns, allowing you to be creative with your decor style!
Boynton Rug Collection
---
---
10. Get Creative With Lighting & Lamps For A Unique Summer Home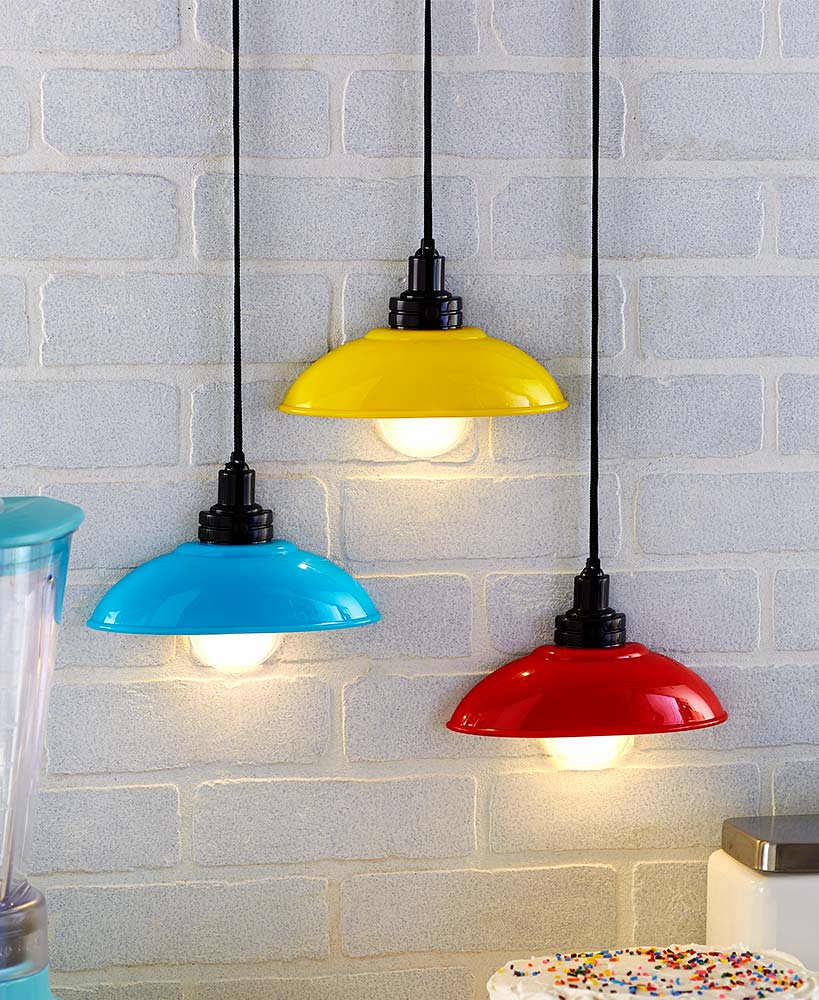 A new season is a great time to upgrade the lighting and lamps all throughout your home!
From the lights in your kitchen to the lamp on your bedside table to the lights outside on your patio, there are so many ways to brighten up your space.
Here are some ideas to upgrade your lighting and lamps this summer:
Install new hanging lights over your kitchen island to fit your decor style.
Use lighted wall sconces in your bedroom as a unique alternative to a tabletop lamp.
Hang string lights or use solar decorations in your backyard for a beautifully lighted patio at night.
Retro LED Half Lamps
---
---
Looking for more summer home makeover inspiration? Shop our entire selection of Home Decor to find furniture for every room, curtains and window coverings, unique wall art and frames, storage solutions for the whole house, and much more!
---