9 Floral Decorations & Products To Bring Summer Cheer
Floral patterns are perfect for summer because of their bright and cheerful nature. Try incorporating these patterns into your decor and your wardrobe this season to add more summer feelings into your home and life. Here are 9 floral decorations and products to bring summer cheer.
---
Floral Decorations For Your Home & Garden
Floral patterned accents and decorations are beautiful additions to your house in the summertime because of the bright and colorful vibes they emit. Whether you add floral accents to your garden, floral wall art to different areas of your home, or a floral themed rug to your front porch, embrace the flowery theme this summer!
Floral Farmhouse Wall Baskets: Welcome & Blessed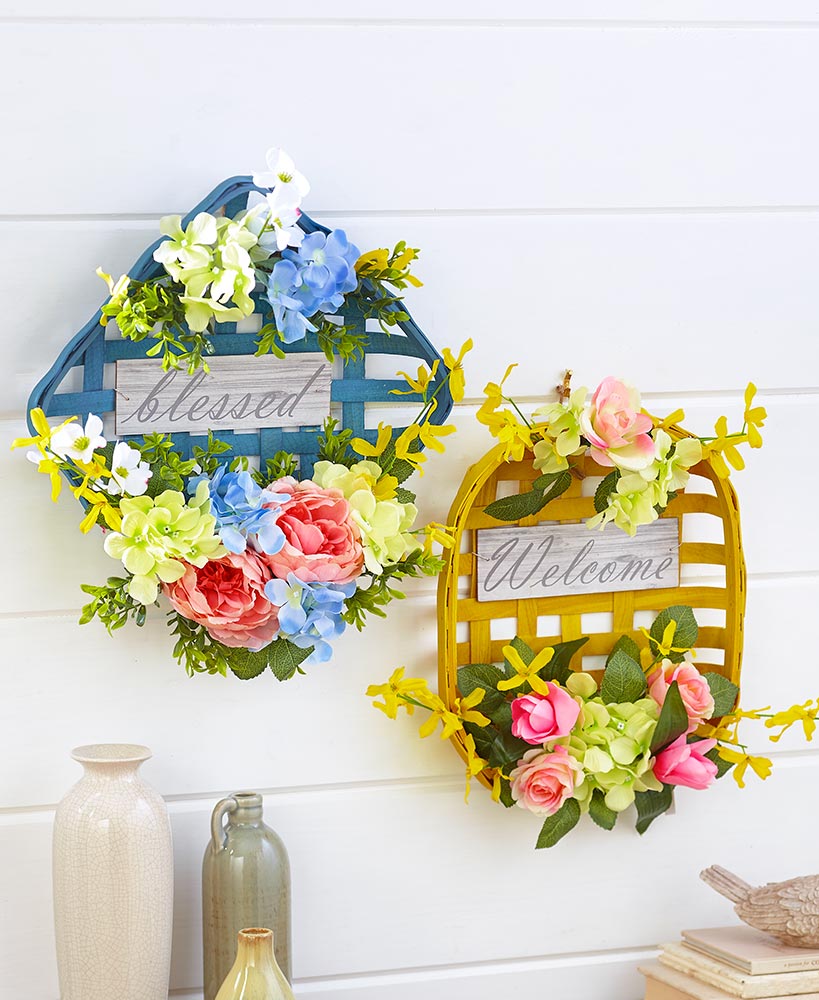 Accentuate your farmhouse theme this summer with these pastel colored Floral Farmhouse Wall Baskets!
These baskets look great hanging above a console table in your entryway with other decor of similar colors. You can also hang the baskets on your front door as a unique welcome sign or simply place them on your kitchen counter and lean them against the wall for a more subtle way to add a floral touch to the room.
Americana Sunflower Wall Hangings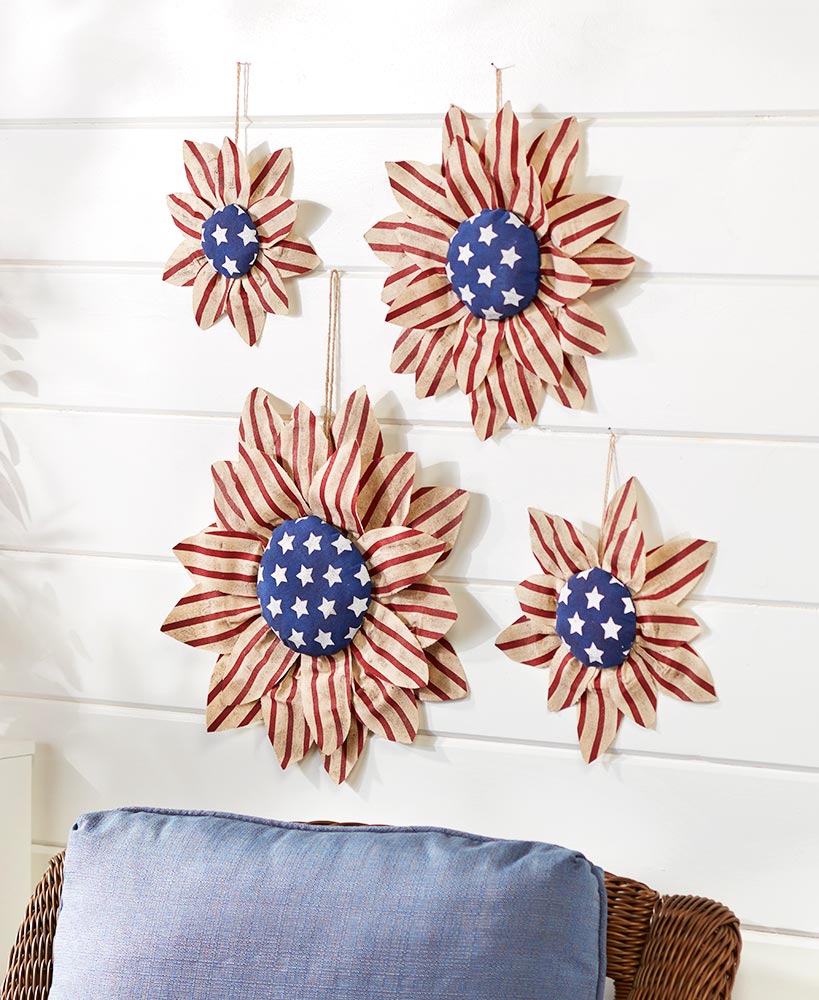 Add some patriotism to your home this summer with these Americana Sunflower Wall Hangings!
Hang these cotton burlap flowers on your backyard fence to set the scene for an American themed garden or hang them up on your front porch for the 4th of July. You can also bring them indoors and hang them up in any room to create a patriotic theme for the 4th of July or all summer long!
Outdoor Printed Flower Garden Rug Collection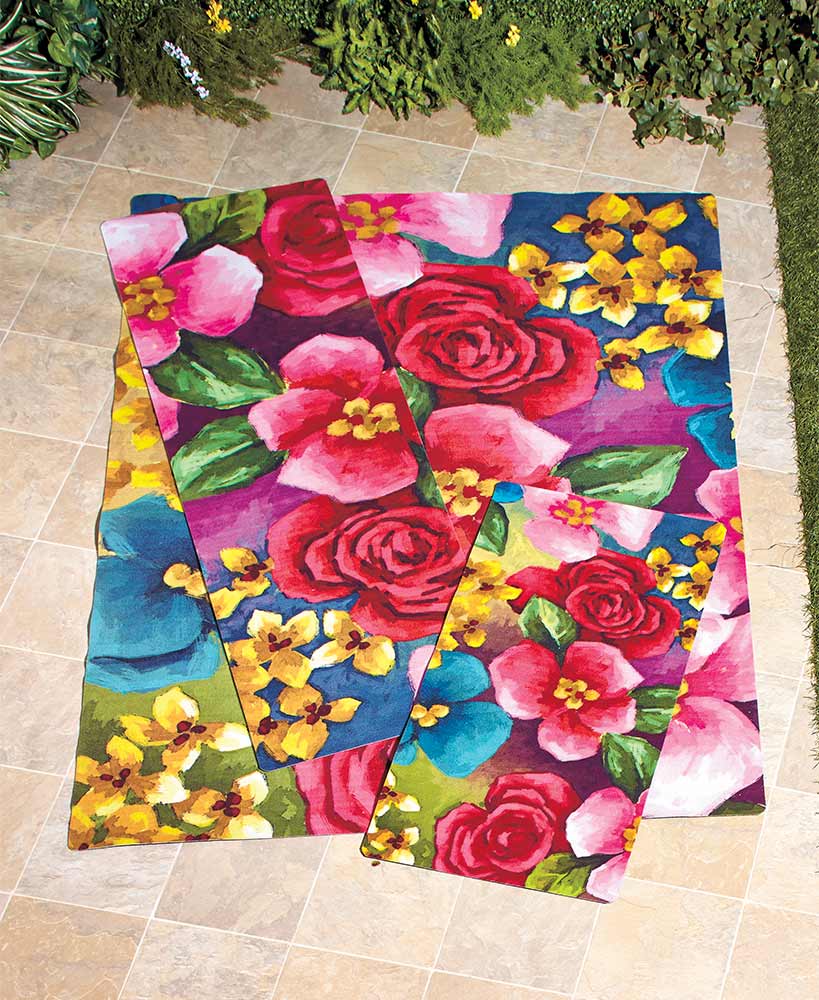 Bring some floral decorations to your outdoor space with the Outdoor Printed Flower Garden Rug Collection!
These bright rugs can be placed in different areas of your outdoor space. Use the large area rug on your patio or deck to create a beautiful setting for your outdoor furniture. Place the smaller rug or runner on your porch to add some more colors to the front side of your house!
---
---
Floral Bedding For A Bright Summer Bedroom
Changing up your bedding can make a huge difference to your bedroom and can make the entire space feel more fresh this summer. Floral bedding comes in many different types of patterns, materials, and colors, so you can easily match it with other elements in your room. If you want a quick bedroom makeover this summer with minimal effort, opt for a floral bedding collection!
Constance Embroidered Quilt Collection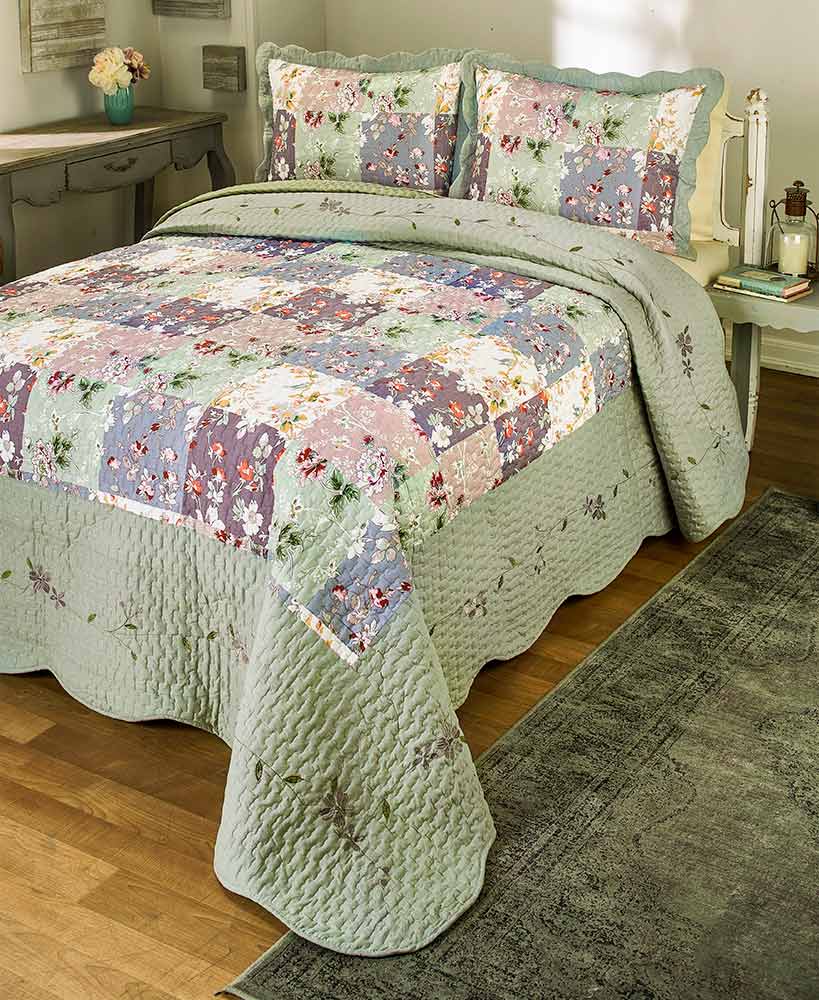 Incorporate more floral patterns into a vintage themed bedroom with the Constance Embroidered Quilt Collection!
This collection features a window valance, a quilt, a bedspread, and a pillow sham. Buy all the pieces in the collection to coordinate in your bedroom or simply buy one piece to mix and match with other decorations. With lovely shades of pink, green, purple, and cream, this floral collection is relaxing and subtle.
Watercolor Gray Floral Quilts or Sham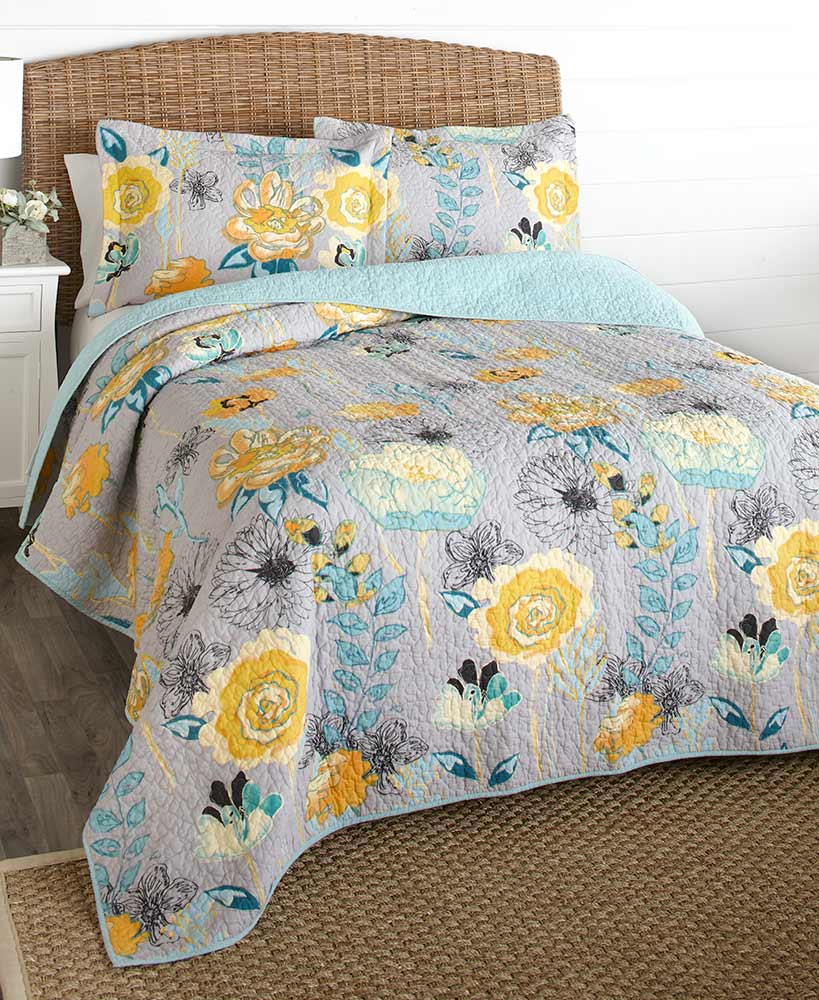 Brighten up and add more colors to your bedroom with this Floral Quilt or Sham!
Fill your room with bright summer colors thanks to the splashes of yellow and sky blue in the Watercolor Gray design or the elements of yellow and pink the in regular Watercolor design. The quilt and pillow shams are made of a lightweight polyester to keep you comfortable throughout the hot summer!
Floral Boxes Bedspread or Sham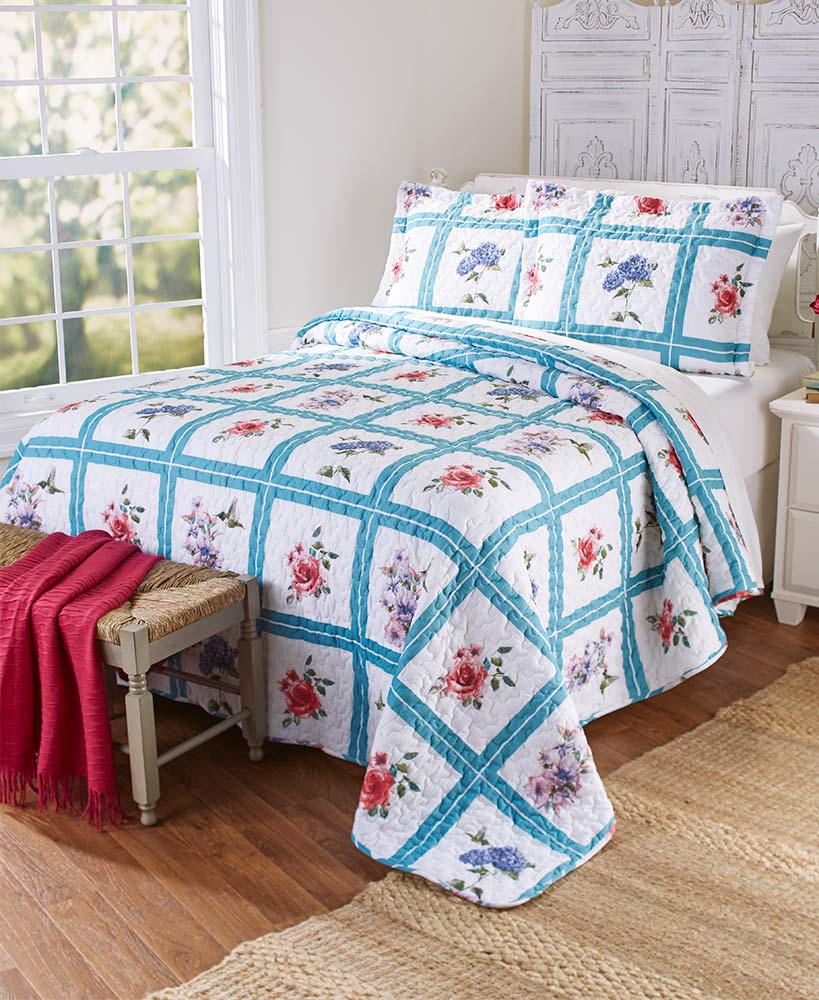 Bring some flowers into your country bedroom with the Floral Boxes Bedspread or Sham!
Both the bedspread and pillow sham features a country garden theme with floral images in an attractive box pattern. This decorative bedding looks especially nice in rooms with white furniture and classic farmhouse or country decorations! You can also make this work in any themed room with neutral colors.
Looking for more summer fashion inspiration? Check out these new summer accessories!
---
---
Women's Summer Style: Floral Clothing & Accessories
Nothing says summer style more than clothing and accessories with bright and cheerful floral patterns! Floral fashion is so versatile; it can be dressed up for a night out or dressed down for a casual daytime look, and it can be mixed and matched with many different pieces.
Women's Floral Print Top with Lace Trim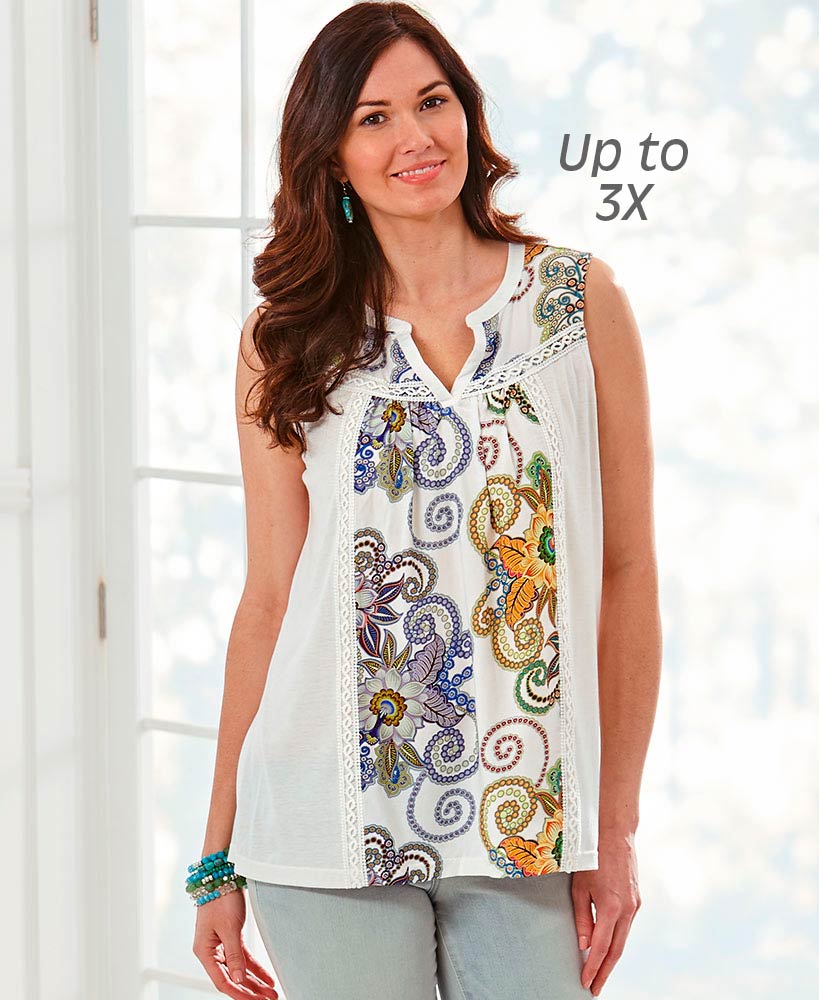 Stay stylish and comfortable in the summer sun with this sleeveless Women's Floral Print Top with Lace Trim!
This top features a whimsical floral pattern with a delicate lace on the around the edges. Wear this lightweight top with jean capris or shorts for a cute casual outfit.
Women's Memory Foam Floral Trim Sandals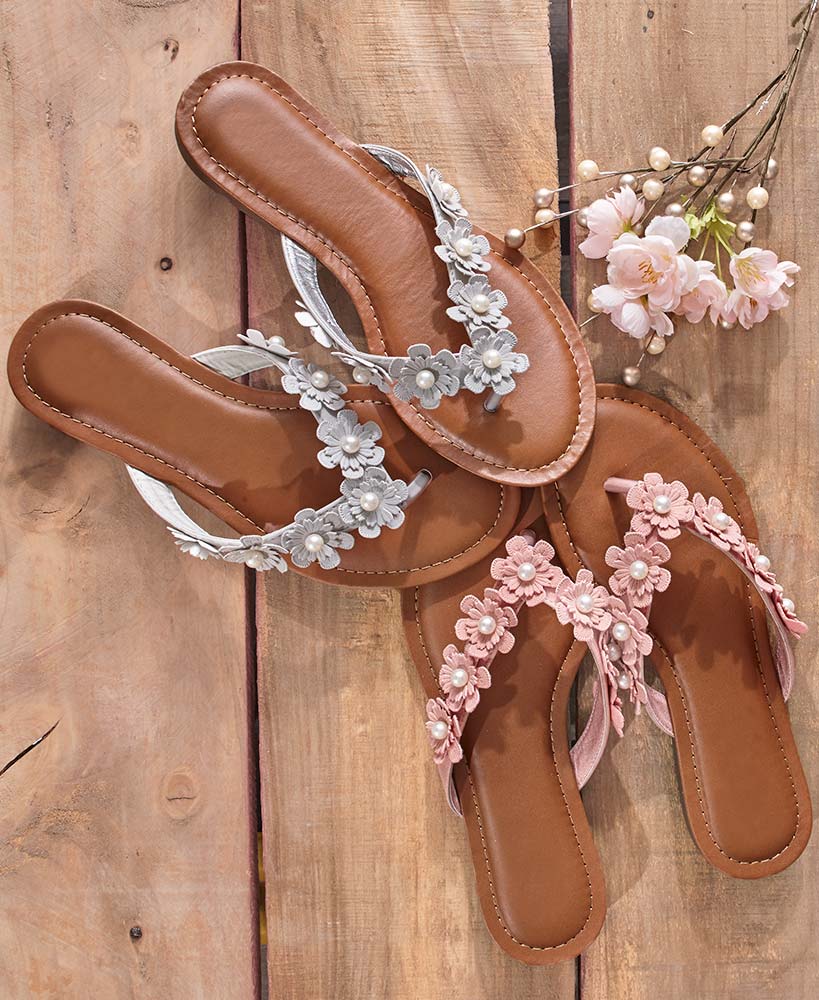 Step out in comfort and style this summer with these Women's Memory Foam Floral Trim Sandals!
The padded memory foam footbed allows for everyday comfort and the floral design adds some minimal flair. These can be worn with a casual maxi dress or with shorts and a t-shirt.
Women's Breezy Floral Tiered Dresses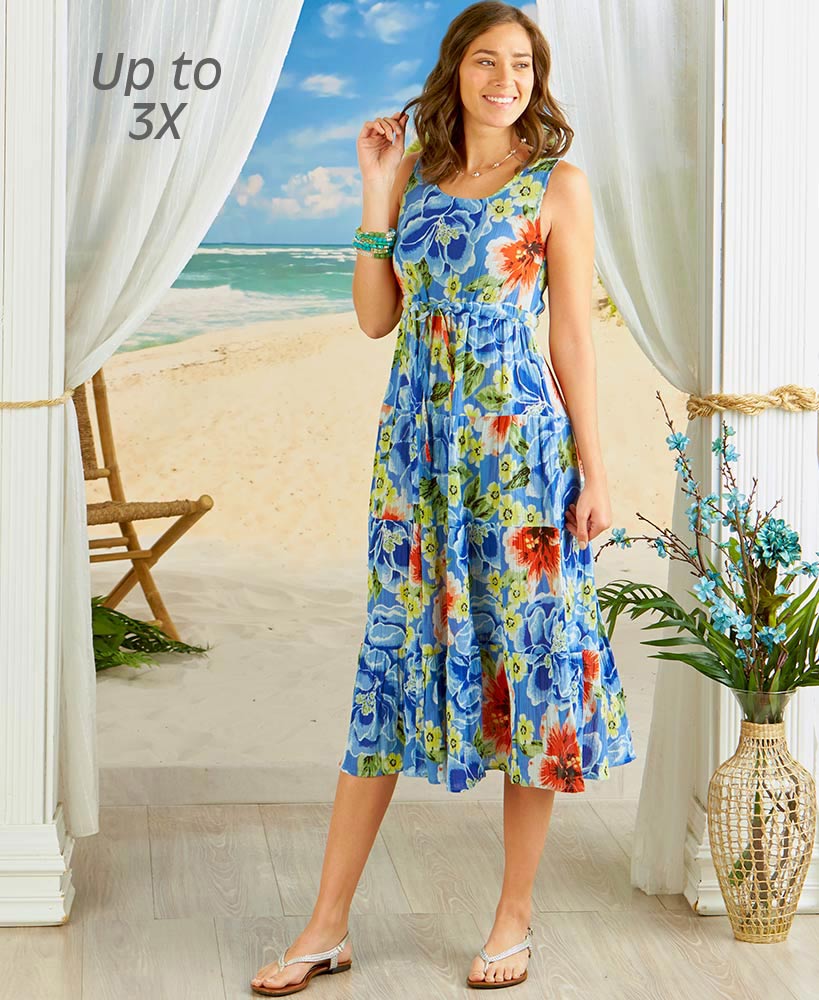 Perfect for the beach or any summer day, this Women's Breezy Floral Tiered Dress is flattering for any body types!
This dress is sleeveless and lightweight, making it comfortable to wear on the hottest summer day. Wear this colorful and tropical dress with flip flops for a casual look or wear it with a light cardigan and wedge sandals for a dressier look.
---
---
Looking for more summer inspiration? Shop our June catalog to find summer themed bed and bath collections, colorful garden accents and planters, warm weather clothing, and much more! Check it out here.