10 Ideas For Garden Decor To Spruce Up Your Outdoor Space
Decorations can bring out the beautiful colors of blossoming flowers and bring together the overall aesthetic and theme of your garden. Adding decorations can transform your yard and garden into a unique space that you'll want to spend all your time in. Here are 10 ideas for garden decor to spruce up your outdoor space.
---
Unique Garden Stepping Stones
Instead of using traditional or typical garden stepping stones, unique and decorative ones can give your garden more personality and make it feel more catered to you and your style. Transform your garden with these beautiful stepping stones that will look nice in the midst of all types of flowers and plants.
Ladybug Steppingstones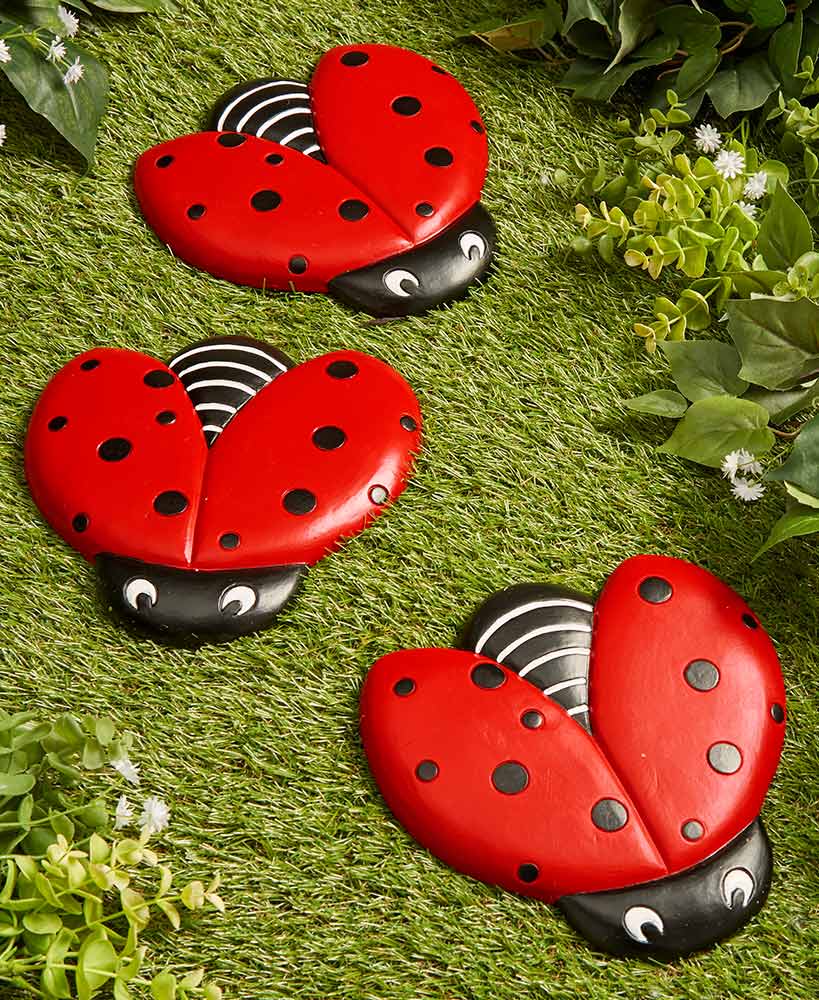 Ladybug steppingstones will turn your garden into an adorable wonderland with their polka-dotted wings and friendly eyes!
The bright red stones will stand out beautifully in your yard and they'll provide an easy pathway to your flourishing flowers and plants.
---
Beautiful Garden Wind Chimes
Wind chimes can bring an element of relaxation and serenity into your garden thanks to their melodious tunes and delicate appearance. Adding a collection of wind chimes to your outdoor space can really set the stage for the entire atmosphere of your yard. Sit back, relax, and enjoy the beautiful sounds!
Colorful Glass Bird Wind Chimes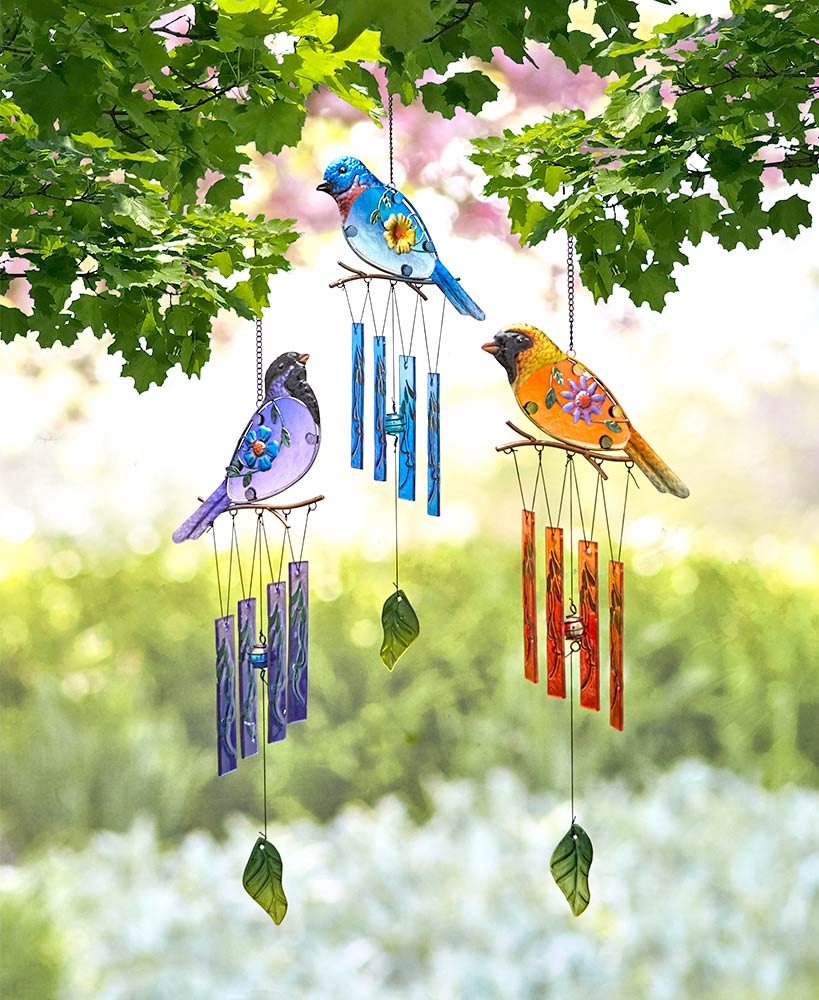 Beautiful colors meet beautiful sounds in these Colorful Glass Bird Wind Chimes!
Hang a blue, orange, or purple bird wind chime from a tree in your backyard to oversee your garden, or even hang it on a hook on your front porch.
---
Wall & Fence Garden Decor
Decorative accents can make your garden more interesting and can nicely complement your colorful flowers and healthy green plants. Hang themed garden decor up on your outdoor walls and on your fence to to bring your garden to the next level. You can even hang up wall spinner decor and watch them move around in the wind.
Metal Spinner Wall Flowers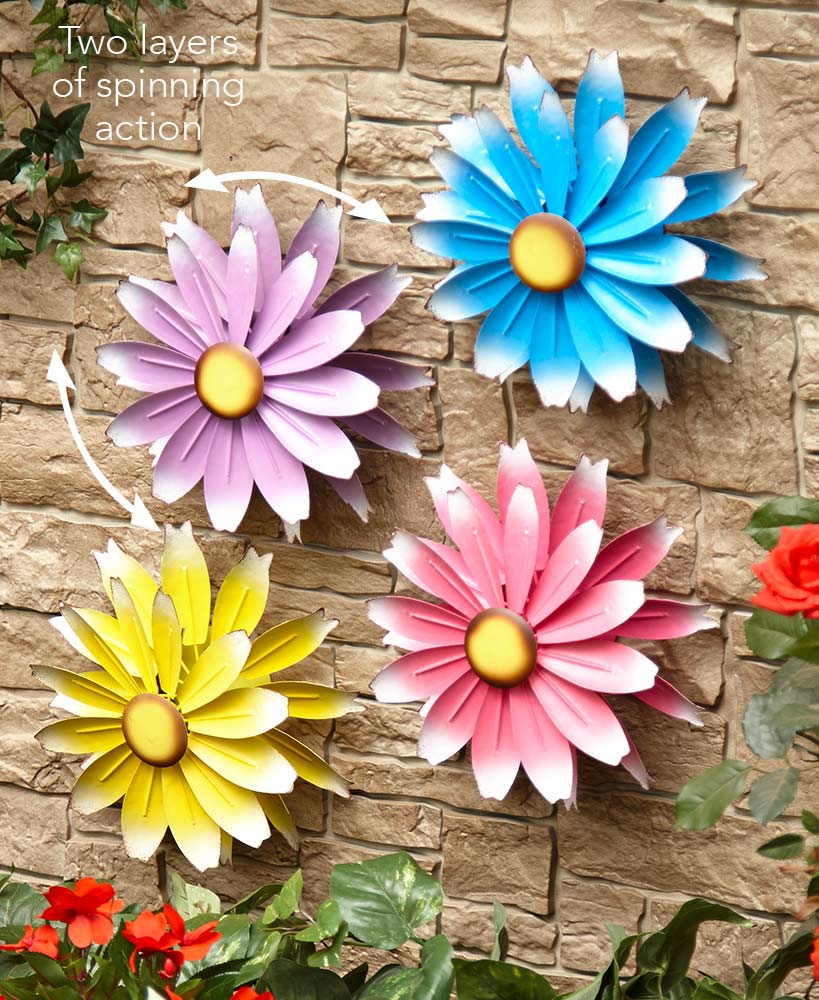 There's no better way to represent the blooming springtime than with some colorful flower decorations!
These metal wall flowers spin around in the wind, creating a kaleidoscope of color. Hang a blue, pink, purple, or yellow windmill flower on your fence or on the wall.
---
Solar Garden Lights
Lights can not only brighten up your garden at nighttime, but they can also transform your space into a magical wonderland. Solar lights are especially good to use in your garden because they use energy from the sun, eliminating the need for electricity. Whether you hang up colorful string lights or provide a pathway of simple white lights, your garden will be lit up beautifully.
Solar Raindrop String Lights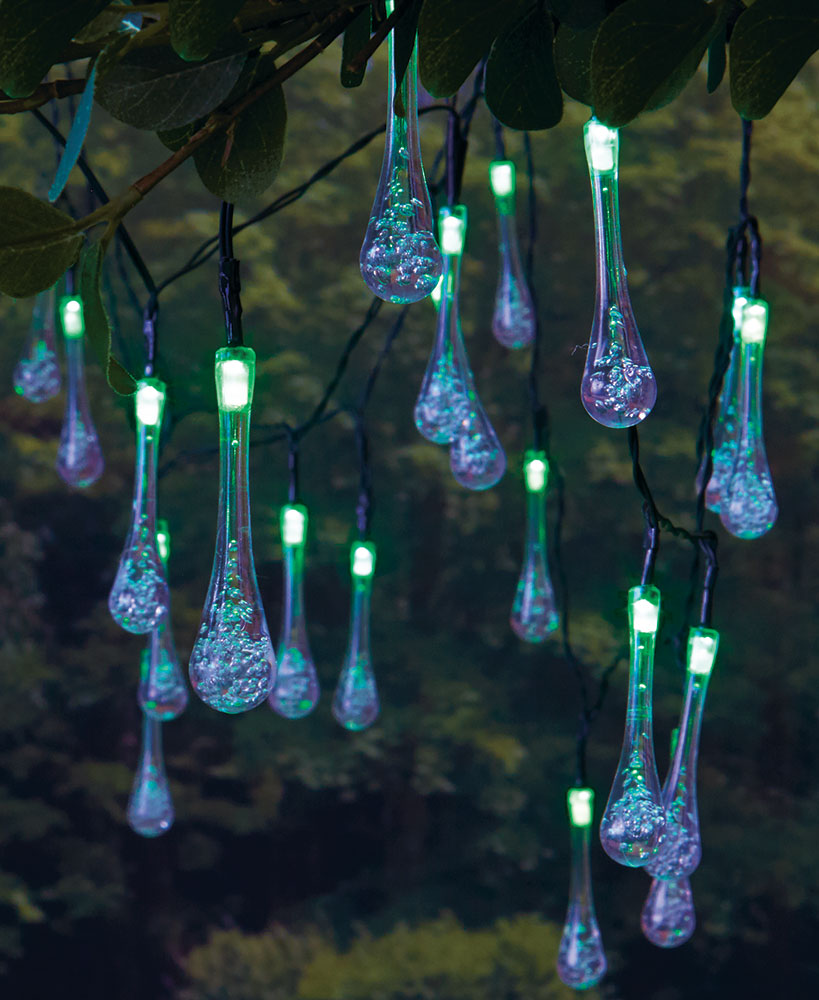 Turn your garden into a mystical and magical land at night with these mesmerizing Solar Raindrop String Lights!
These color-changing string lights shift through various shades of red, green, blue, pink, yellow, and white, all powered by a solar panel.
---
Springtime Garden Stakes
Yard stakes are some of the easiest decorations to incorporate into your garden because they can be placed anywhere in the ground or into a planter. There's a lot of variety when it comes to garden stakes because you can combine several different designs without affecting the aesthetic of your garden.
Metal Animal Silhouette Stakes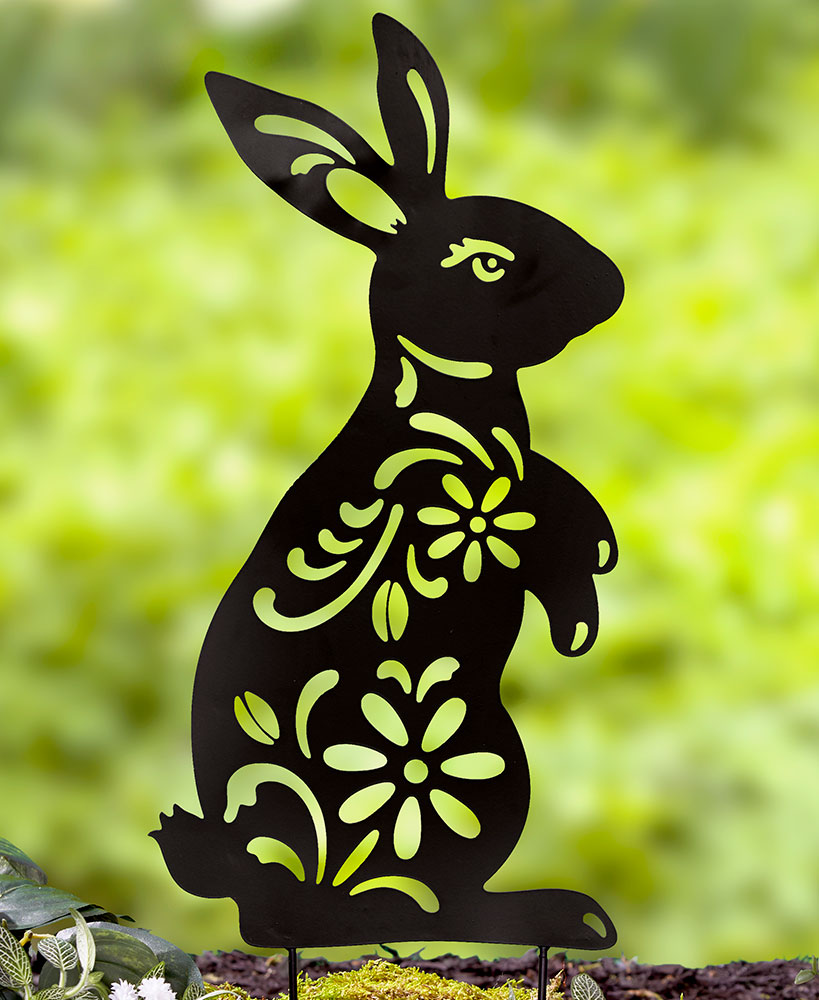 If you're looking to bring an animal theme into your garden, these Metal Animal Silhouette Garden Stakes are a great place to start!
Featuring a black silhouette and floral cutouts, add a bunny, dog, or frog to your yard among your flowers and plants.
Decorative Solar Stakes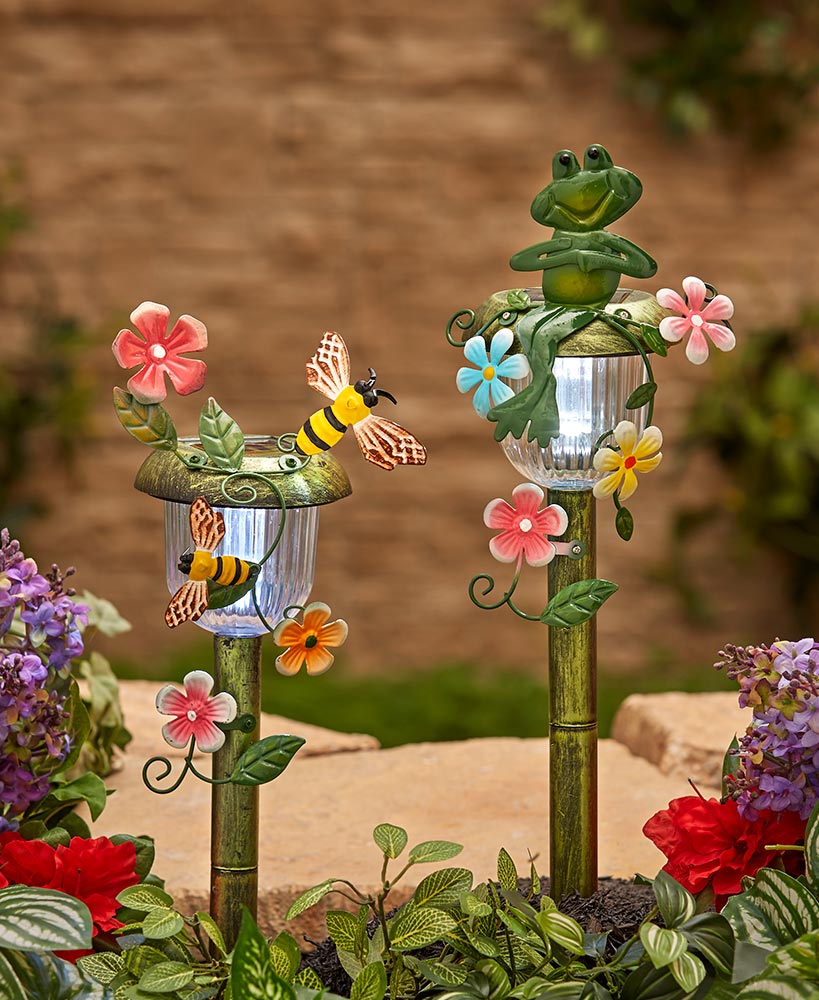 These Decorative Solar Stakes look unique in your garden during the daytime and stand out even more when they shine in the nighttime!
Choose from a solar stake with a ladybug design, frog design, butterfly design, or bee design to add some springtime symbols into your garden.
---
Ready to start your spring garden? Get inspired with our full selection of garden decor, live plants and flowers, solar lighting, and much more!
---