12 Charming Farmhouse Bathroom Decor Ideas
The farmhouse decor theme gives off a welcoming and warm vibe that can be added to any room of your house. Decorating your bathroom with this decor style can help you tie the entire theme together throughout your whole house. Here are 12 charming farmhouse bathroom decor ideas.
---
Decorative Farmhouse Shower Curtains
Shower curtains can act as the main focal point of the of bathroom and set the stage for the rest of the decorations. Choosing a bold farmhouse shower curtain is perfect for achieving a full-fledged country theme. These farmhouse shower curtains will fit all different styles and personalities!
On The Farm Shower Curtain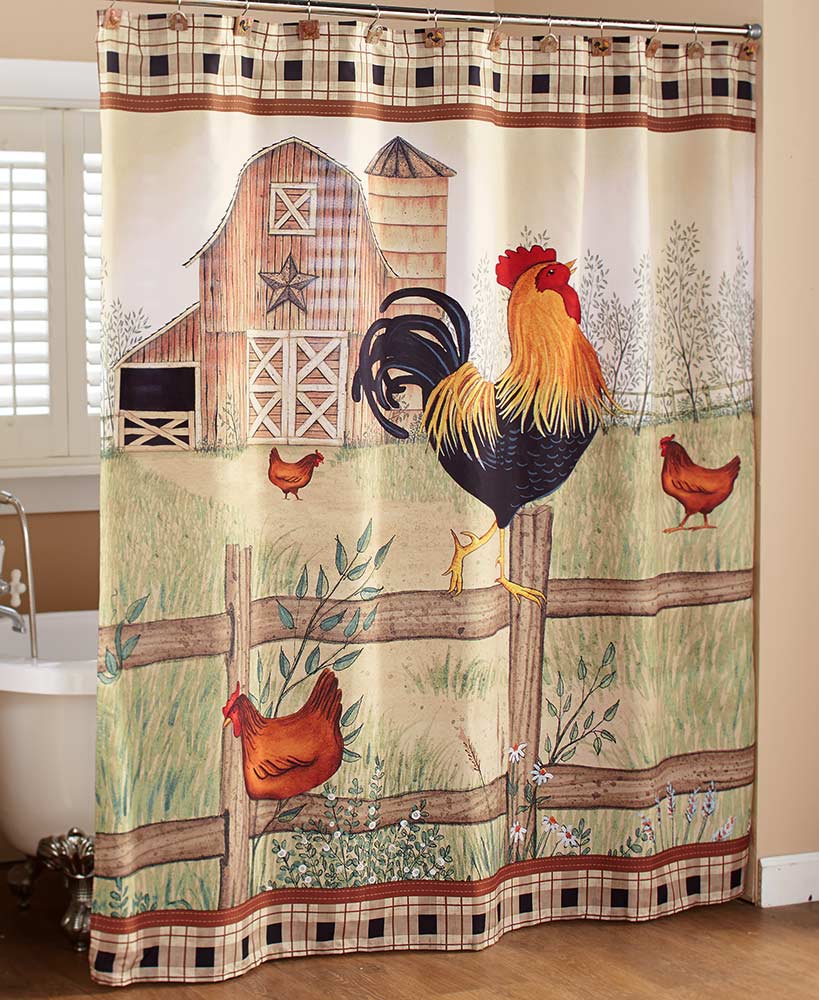 The On The Farm Shower Curtain features a beautiful farm scene with roosters in front of a barn.
The plaid border on this shower curtain is a great pattern to use throughout the rest of your bathroom. You can also incorporate other rooster decor in the room to match!
Farmhouse Bath Shower Curtain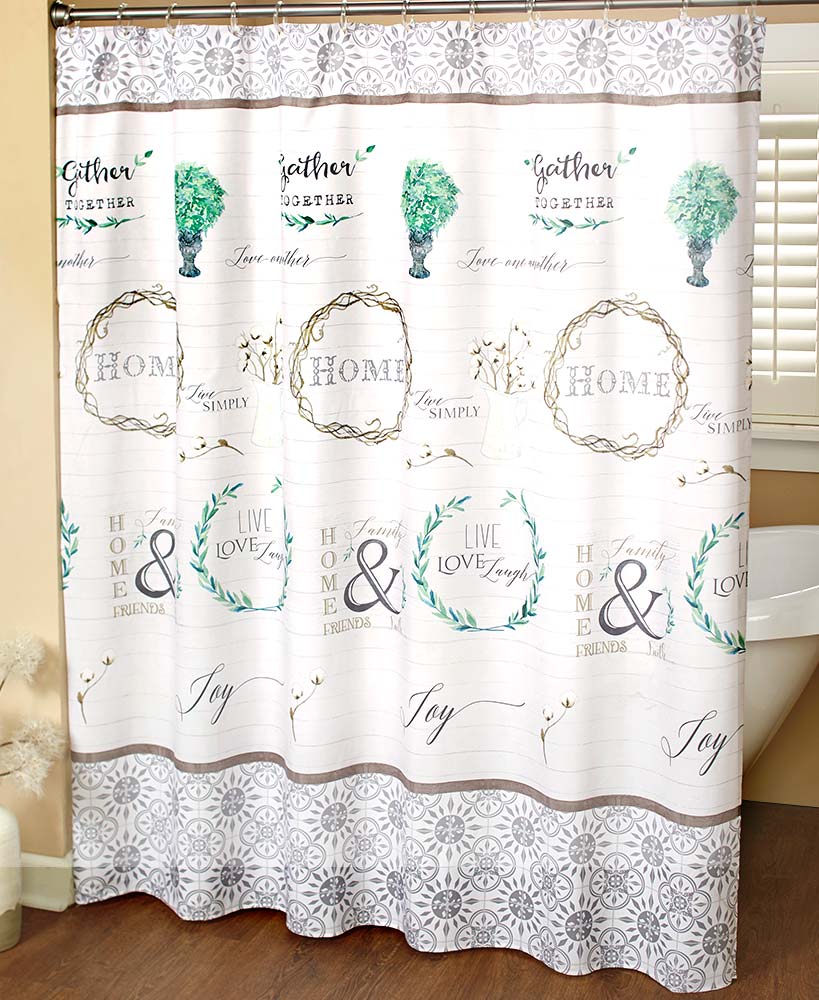 This Farmhouse Bath Shower Curtain takes on a more chic style if you want to have a more modern looking bathroom.
Featuring sentiments throughout such as "Home" and "live laugh love", this white curtain with teal and gray accents will brighten up your farmhouse themed bathroom!
Country Bath Shower Curtain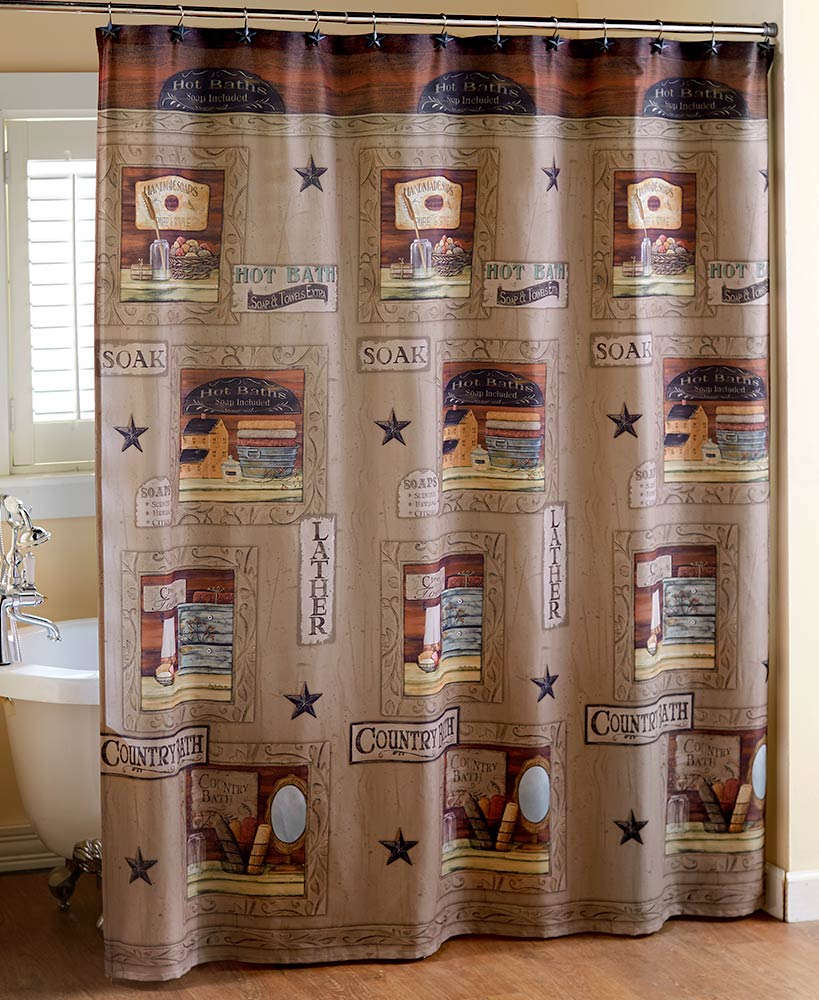 This Country Bath Shower Curtain combines vintage and charm with the farmhouse country style!
The curtain showcases barn stars along with small images of farmhouse country bath decorations. It'll give your bathroom that welcoming and charming feeling, which will work especially well in a guest bathroom!
---
---
Useful Farmhouse Bathroom Storage
Bathroom storage doesn't have to be dull or mismatched. Using decorative bathroom storage can be a great way to liven up your bathroom while wisely storing away items that you want to keep hidden. These farmhouse storage solutions are subtle items that will make a huge difference in your bathroom.
Galvanized Farmhouse Bathroom Spacesaver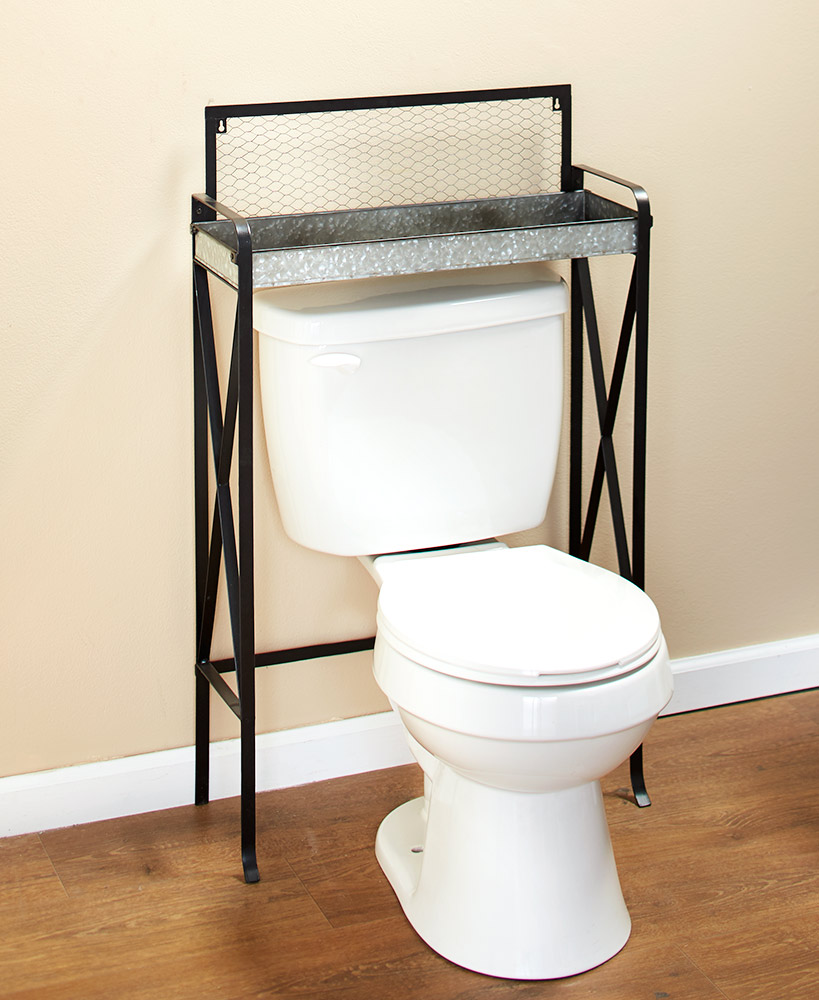 This Galvanized Farmhouse Bathroom Spacesaver is the perfect addition to a small bathroom!
This sturdy stand with a galvanized metal storage tray on top will fit conveniently over your toilet. The metal element will tie in nicely with other farmhouse decor.
Barn Door Wall Cabinet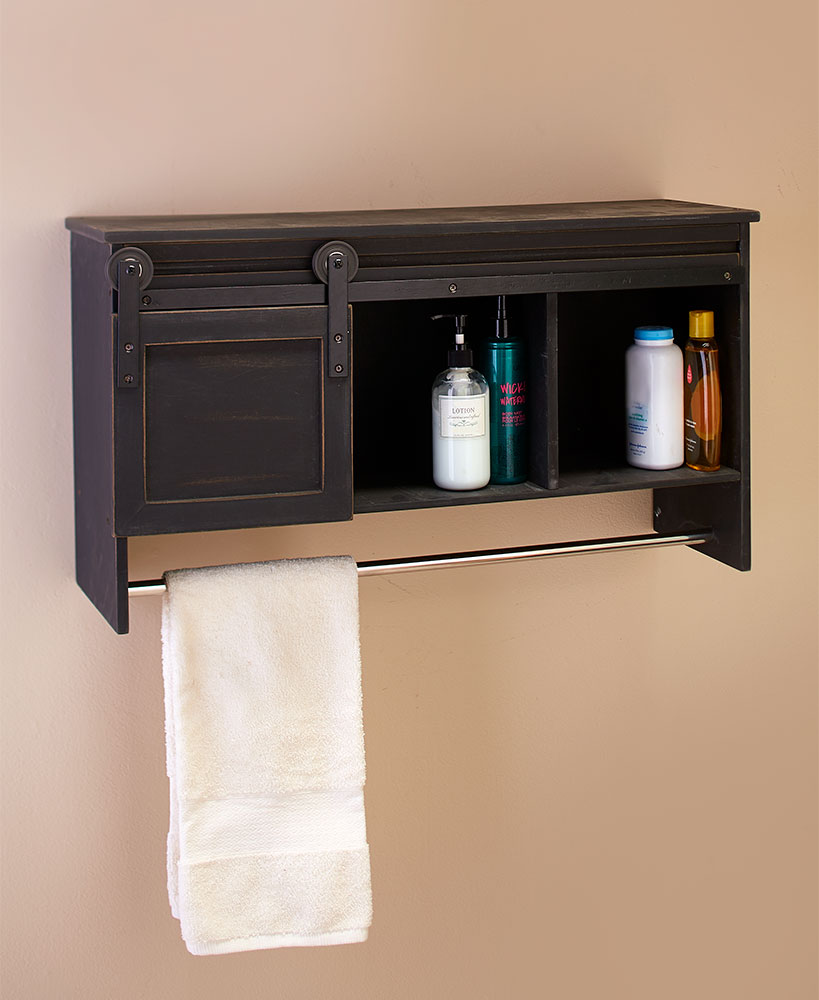 Nothing says farmhouse more than barn doors! This Barn Door Wall Cabinet is a sensible farmhouse storage decoration for your bathroom.
This compact wall cabinet features a towel bar along with storage space for your everyday essentials. The barn wood cabinet will blend in well with your farmhouse theme.
Country Farmhouse Bins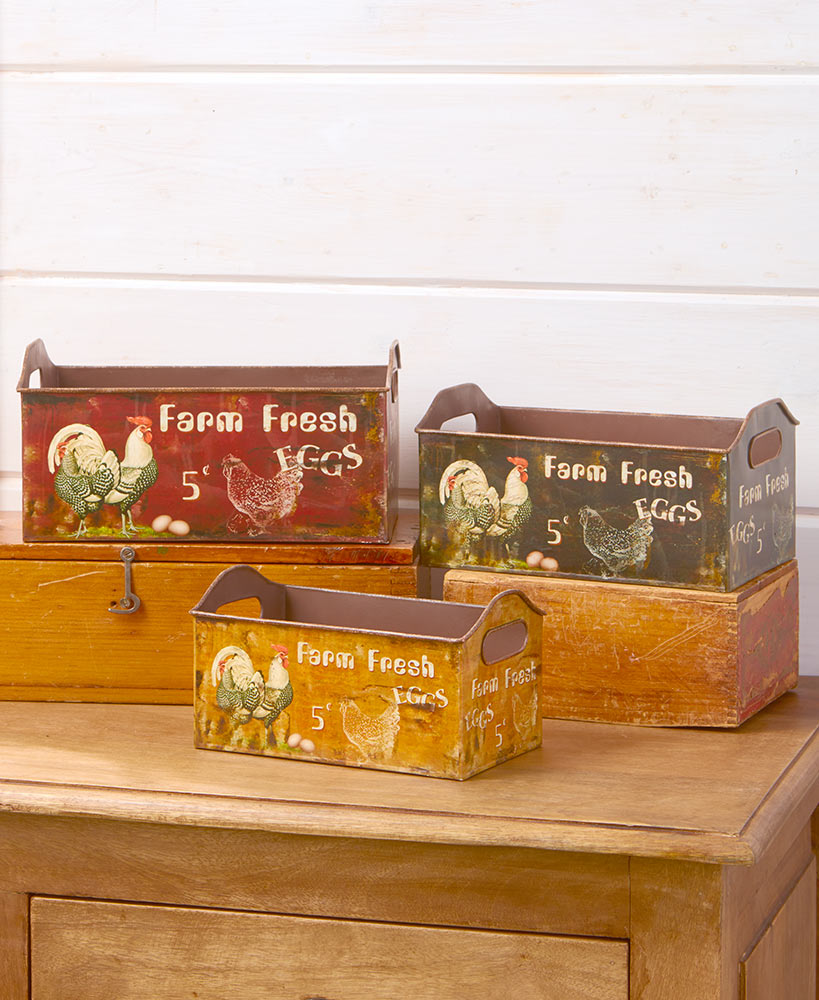 These adorable Country Farmhouse Bins will hold your small bathroom items and act as a quirky decoration on your counter top!
The set of 3 bins features an image of a chicken and rooster with the words "farm fresh eggs". These are great accents that will match with other farm animal decor.
---
---
Charming Farmhouse Bathroom Wall Decor
Don't leave your bathroom walls empty! Farmhouse wall decor will tie the whole bathroom theme together and will reflect nicely on all of your decorative farmhouse accents. From metal wall hangings to canvas wall art to sentiments and more, these farmhouse wall decorations will add some lovely charm to your bathroom!
Farm Life Rooster Wall Hanging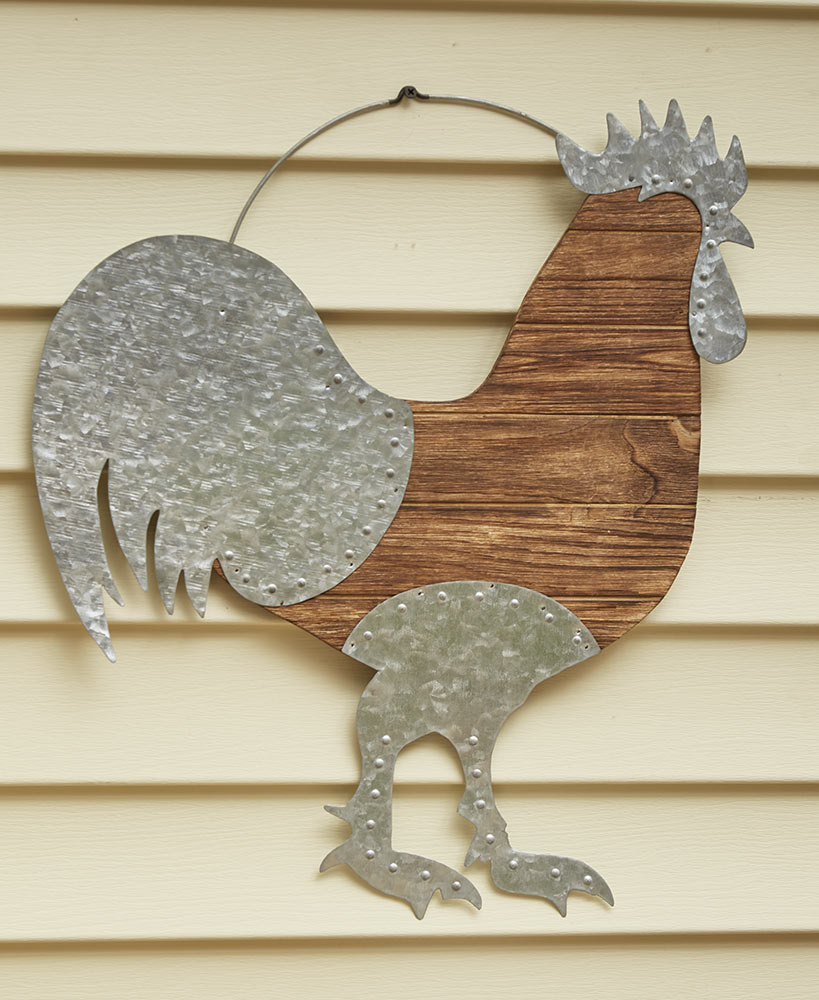 Galvanized metal and wood are commonly seen in country and farmhouse decor. This Farm Life Rooster Wall Hanging combines both of those materials!
The rooster will bring a true traditional farmhouse element to your bathroom. It's small enough to fit into any bathroom and can even be hung on the door!
Galvanized Tin Bathroom Wall Sign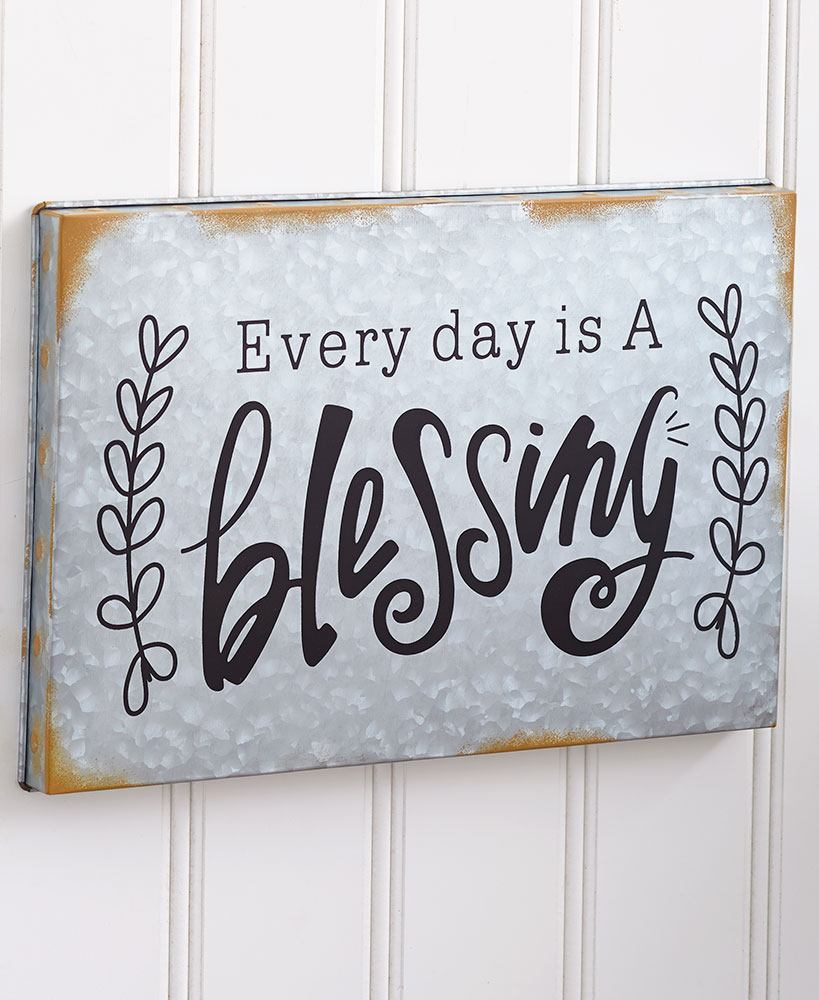 Sentiments can add that extra level of charm that you want in your farmhouse decor. This Galvanized Tin Bathroom Wall Sign will do the trick!
Featuring the words "Every day is a blessing" on a galvanized background, this sign will fit in well with other metal farmhouse decorations.
Farm Animal Canvas Wall Art – Pig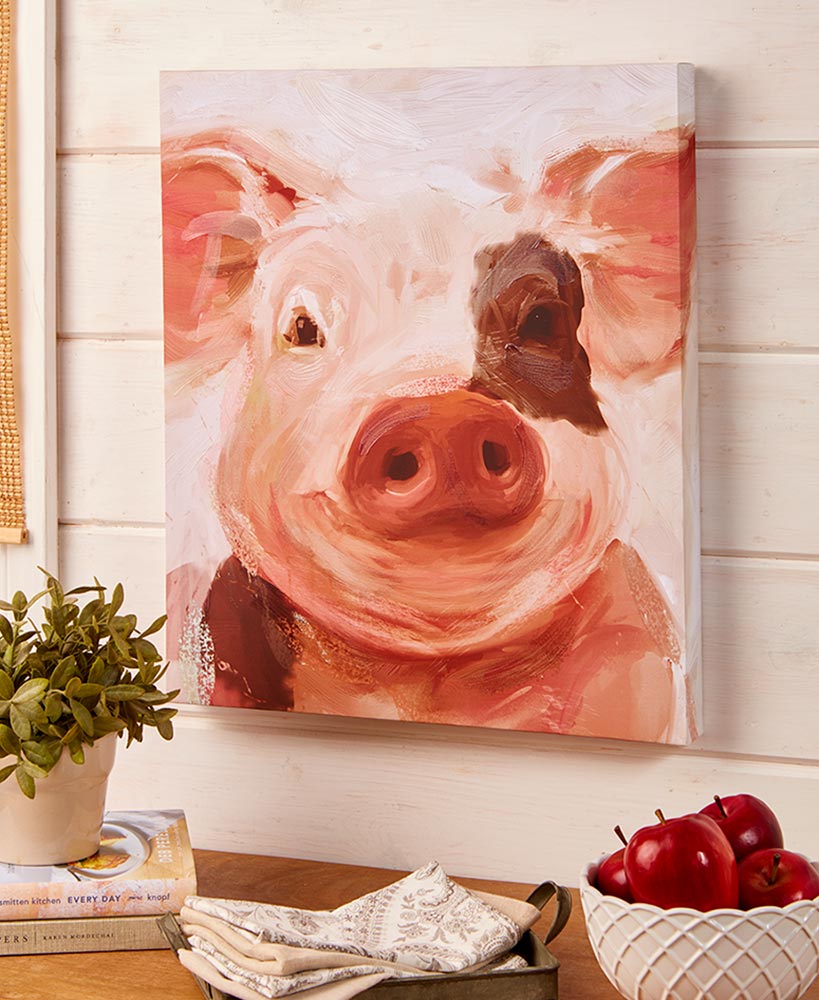 Farm animals can add that truly authentic farmhouse feeling to your home. This Pig Farm Animal Canvas Wall Art will bring the charm!
The rustic artwork features an adorable pig painted with a washed finish. Hang this up in your bathroom with other farm animal paintings and accents.
---
---
Unique Farmhouse Bathroom Accents
Small accents can add a lot to a bathroom's counter tops and overall aesthetic. The farmhouse theme hones in on charming details and distressed materials, which can be largely supported by decorative accents. These unique farmhouse bathroom accents are small and mighty; they'll add all the finishing touches to your bathroom that you need!
Bless You Tissue Box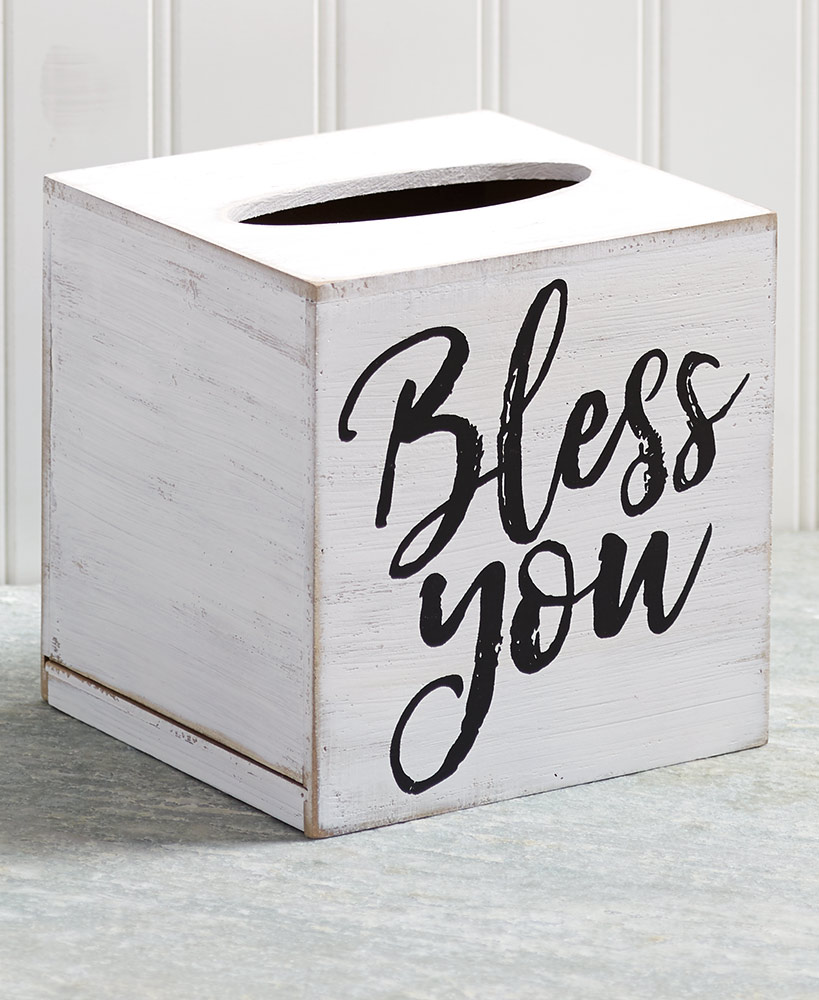 This quirky Bless You Tissue Box is a small way to add a charming farmhouse sentiment to your bathroom.
The box has a wooden finish that blends in with the rest of your farmhouse decorations. Simply cover up any square tissue box with this decorative cover for a quick and easy way to add something extra to your decorations.
Chicken Wire Cloche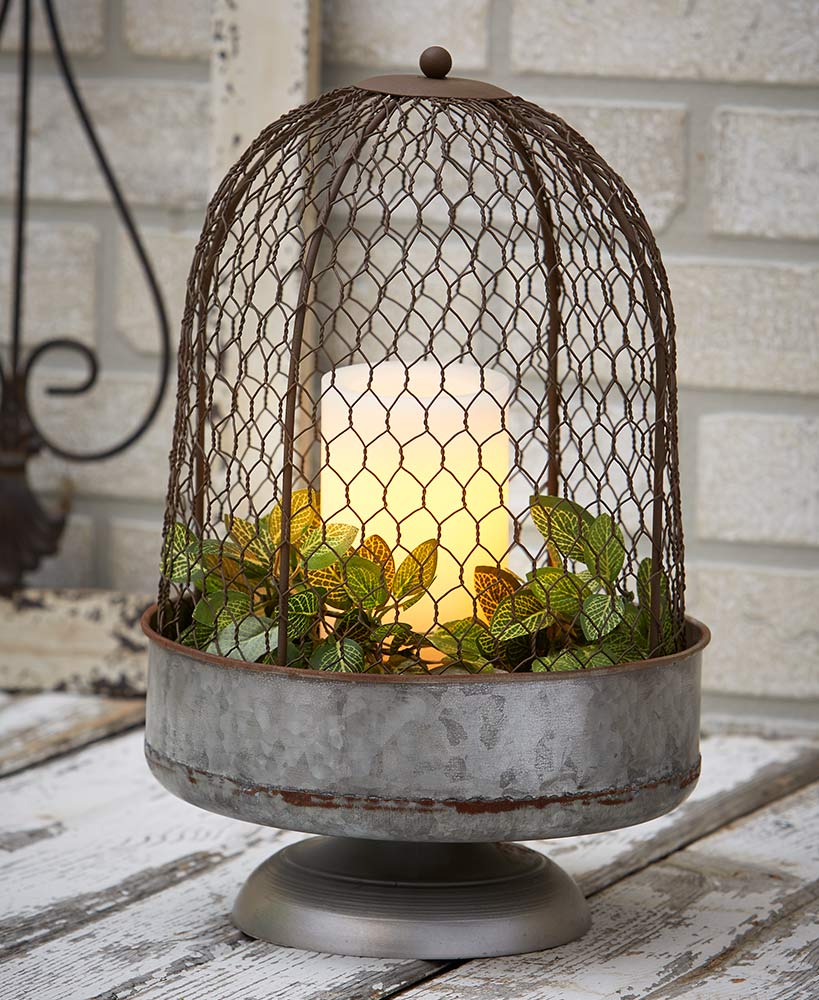 This Chicken Wire Cloche can be used in any room of your house but it'll look especially unique in your farmhouse bathroom!
Place your favorite scented candle inside of this cloche and sit in on your bathroom counter or on a wall shelf. This will look great with other galvanized metal and farm animal decorations.
---
---
Want to add that farmhouse country charm to the rest of your house? Shop our entire selection of Farmhouse Country Decor to transform every room in your house with wall art, decorative accents, lighting, and more!
---