12 Thoughtful Birthday Gifts For Friends
Your friends are some of the most special people in your life. It's important to always show them just how much you care about them and how much they mean to you, especially on their birthday! Give them a meaningful gift that they'll absolutely love. Here are 12 thoughtful birthday gifts for friends.
---
Beautiful Jewelry Gifts For Friends
Jewelry is always a great birthday gift idea! These beautiful jewelry gifts will make any friend feel special and adored. These jewelry items are casual enough for them to wear everyday as a reminder of the wonderful friendship that you share. No matter what their personal style is, these necklaces and bracelets are fitting for almost any friend!
Inspirational Sealife Charm Necklaces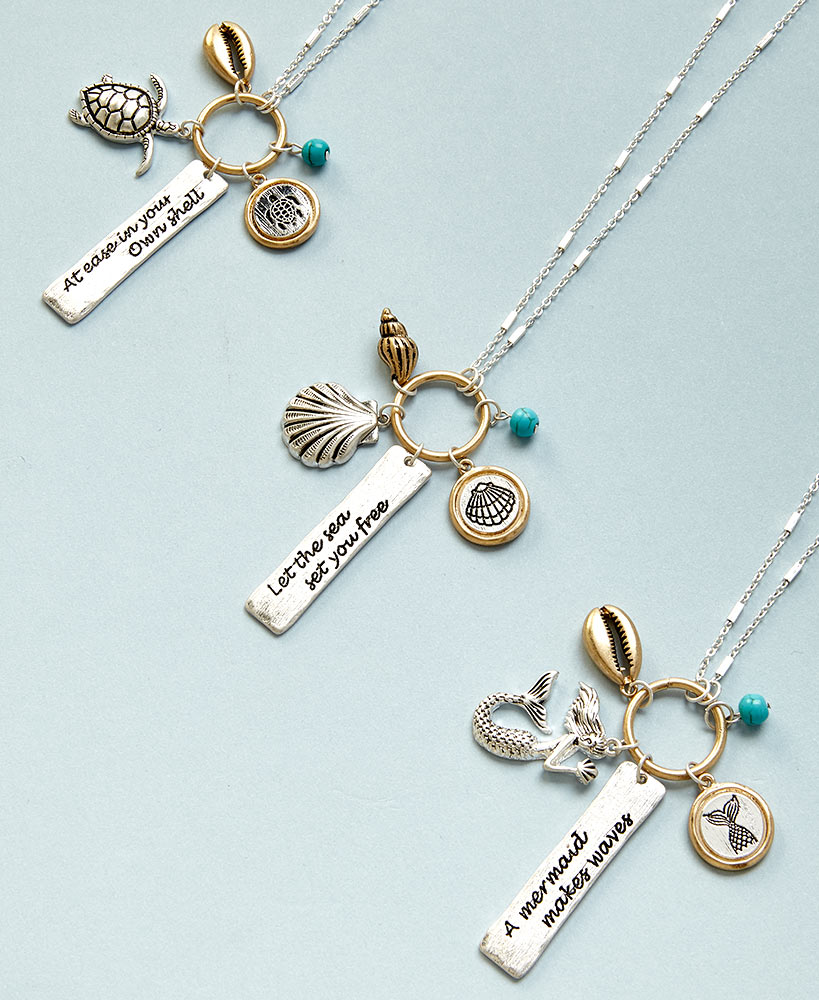 Give your sea-loving or beach-loving friend this unique gift of an Inspirational Sealife Charm Necklace!
Each charm necklace features a beautiful motivational phrase inspired by sea themes. The necklaces each include several colorful charms. Choose from a mermaid, seashell, or turtle themed necklace.
Sentiment Angel Charm Stretch Bracelet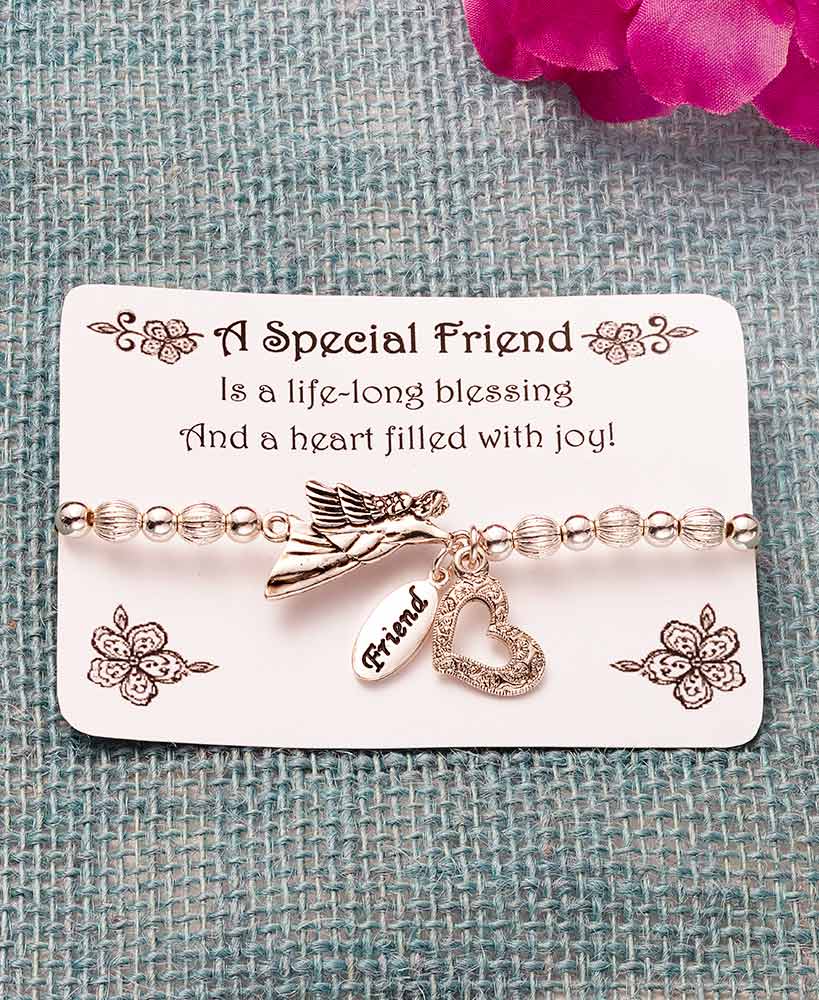 Show your friend how special they are by giving them a Sentiment Angel Charm Stretch Bracelet!
The special friend bracelet comes with a meaningful sentiment on the packaging. The silver tone bracelet features an angel, a "friend" charm, and a heart charm. Your friend can wear this as a daily reminder of your friendship!
Treasured Moments Friend Bracelet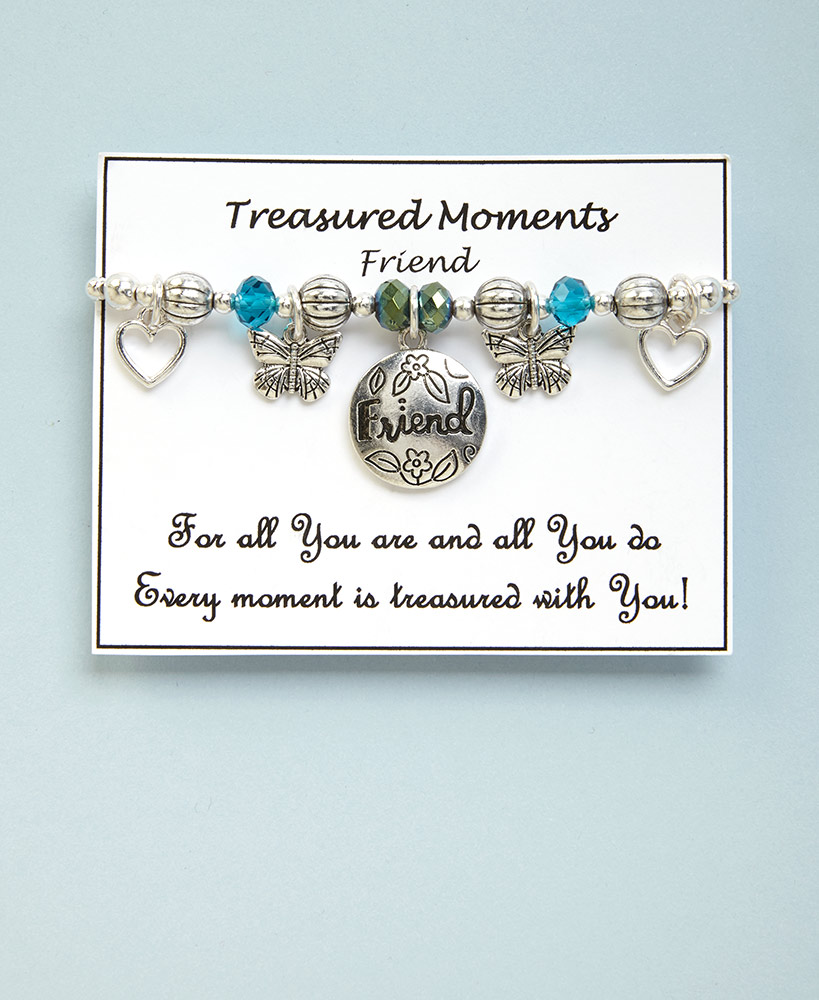 This colorful and meaningful friend bracelet is a special way to show your friend how much you care about them!
Butterfly charms, heart charms, and a friend charm hang off of this lovely bracelet. Featuring a treasured friendship sentiment on the card/packaging, this bracelet is already set up to be a perfect gift!Un
---
Personalized Birthday Gifts For Friends
Personalized items make everything feel even more special because it shows that you put extra thought into your friend's gift. From getting their name or initials engraved on an item or adding a special message on a gift, you can find something personalized that any friend of any age will love and appreciate.
Personalized Thematic Name Art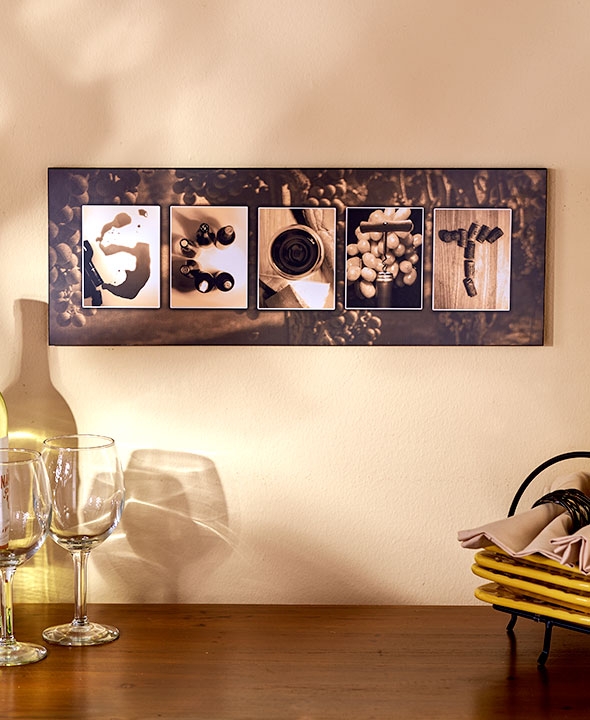 Your friend will be excited to hang up this Personalized Thematic Name Art anywhere in their house!
These name art wall hangings will spell out your friend's name using objects from the theme. Choose from a wine theme, an antler theme, or a coastal theme, based on your friend's interests!
Personalized Trendy Sherpa Throws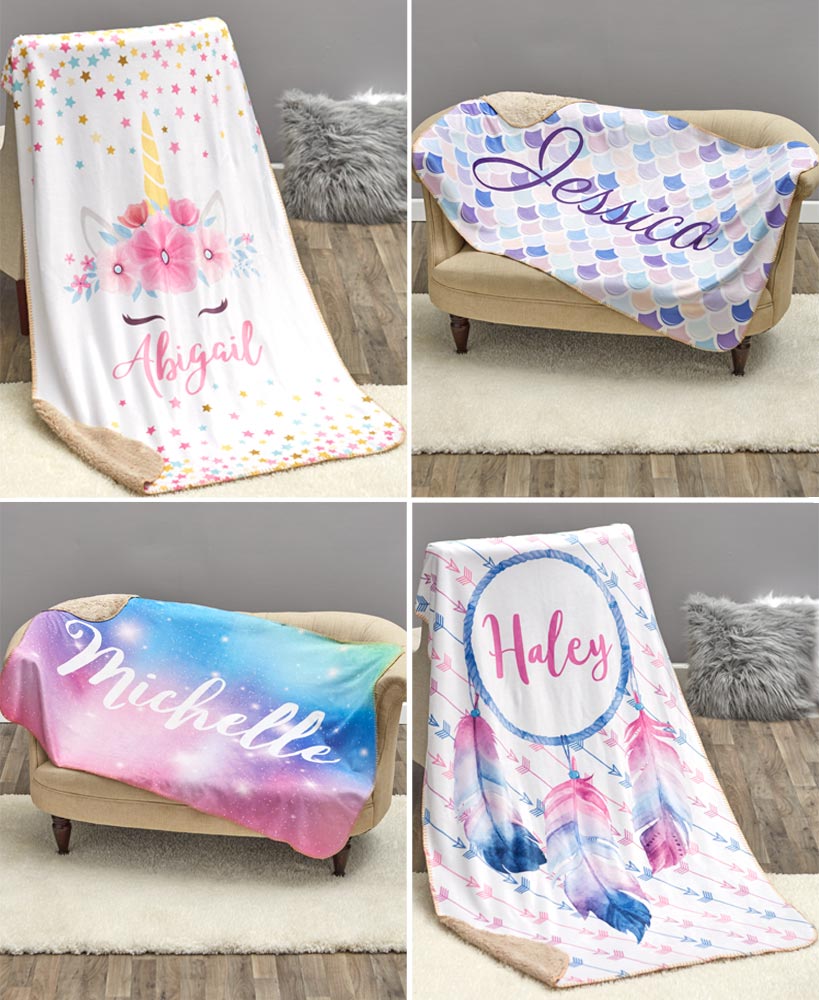 Give your friend something comfy and trendy with the help of these Personalized Trendy Sherpa Throws!
Each throw can feature your friend's name on a printed plush front with a sherpa backing. Choose from a mermaid print, rainbow print, dream catcher print, or unicorn print!
Personalized Wood Valet Desk Organizer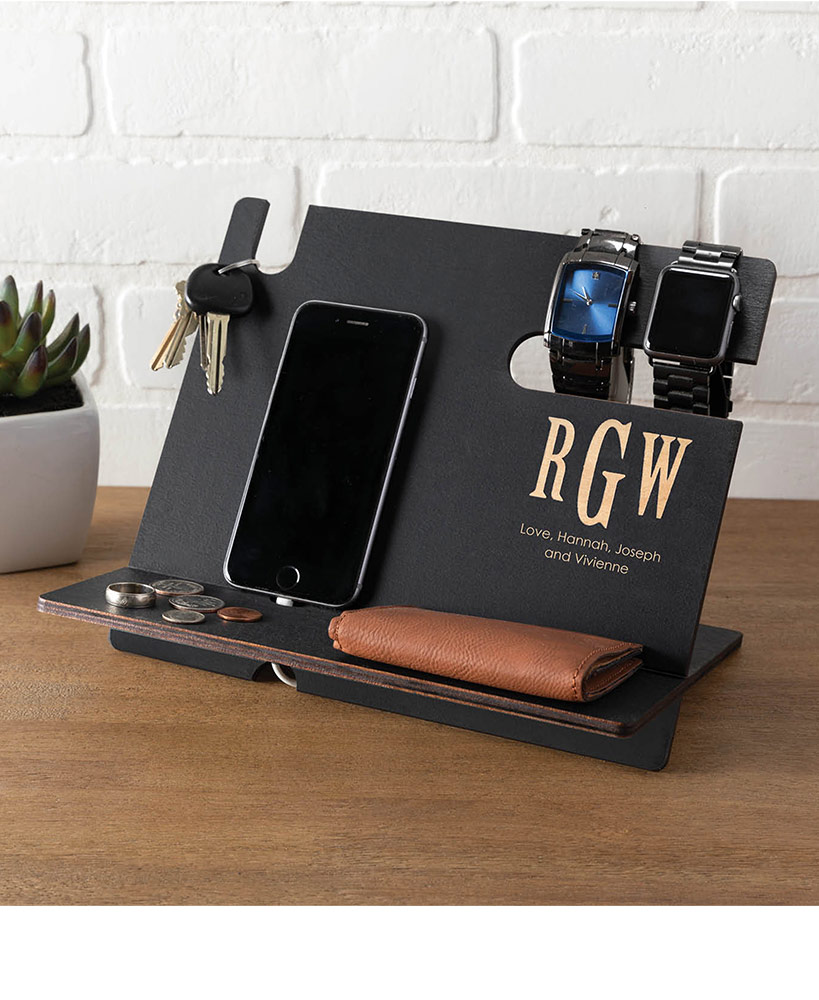 This Personalized Wood Valet Desk Organizer is a great gift for your business and work focused friend!
This handy organizer can keep essentials together and keep a desk neat and tidy. The organizer can be personalized with elegant monogram letters, along with a special engraved message of your choice.
---
Home Decor Gifts For Friends
Decorations make unique gifts for friends and work especially well if you know their personal style and interests. Give them a beautiful decorative piece that they can place in their house and admire daily. From wall art to decorative accents to planters and more, these home decor gifts for friends are sure to put a smile on their face!
Welcome Hanging Bicycle Wheels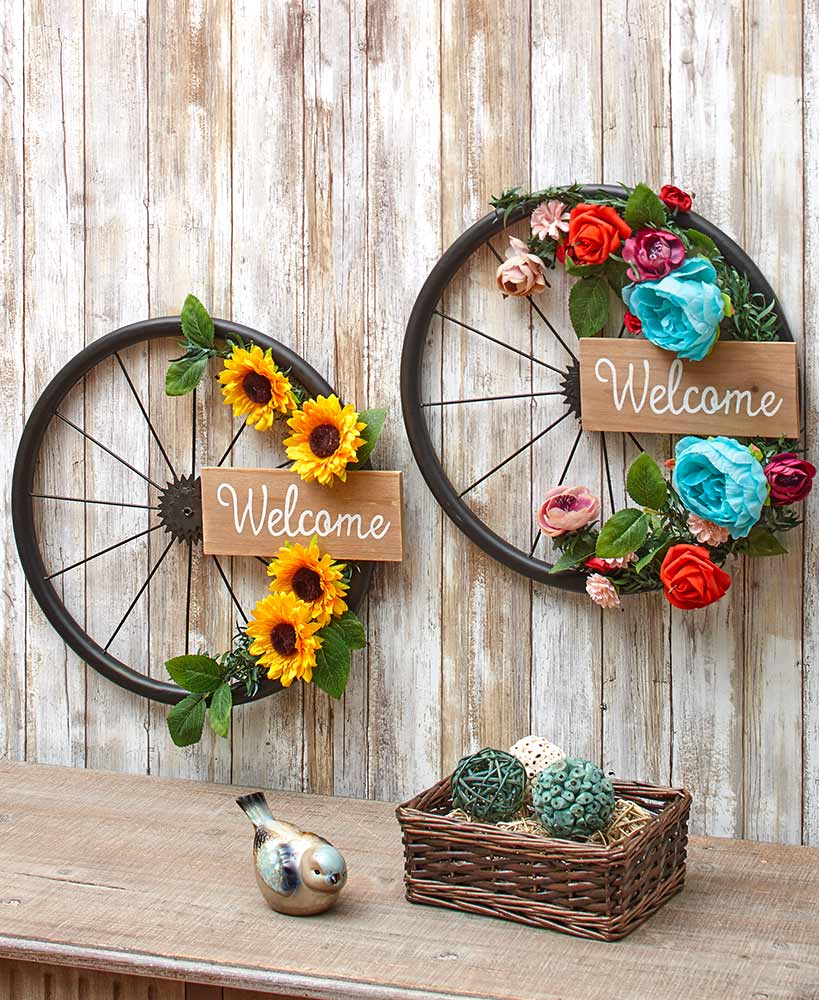 Your friend will love these beautiful Welcome Hanging Bicycle Wheels to decorate their home with color!
Each metal wheel features an array of flowers around a wood welcome sign. These make wonderful spring and summer decorations and add a cheerful element to the wall. Choose from roses or sunflowers.
Friendship Sentiment Glass Heart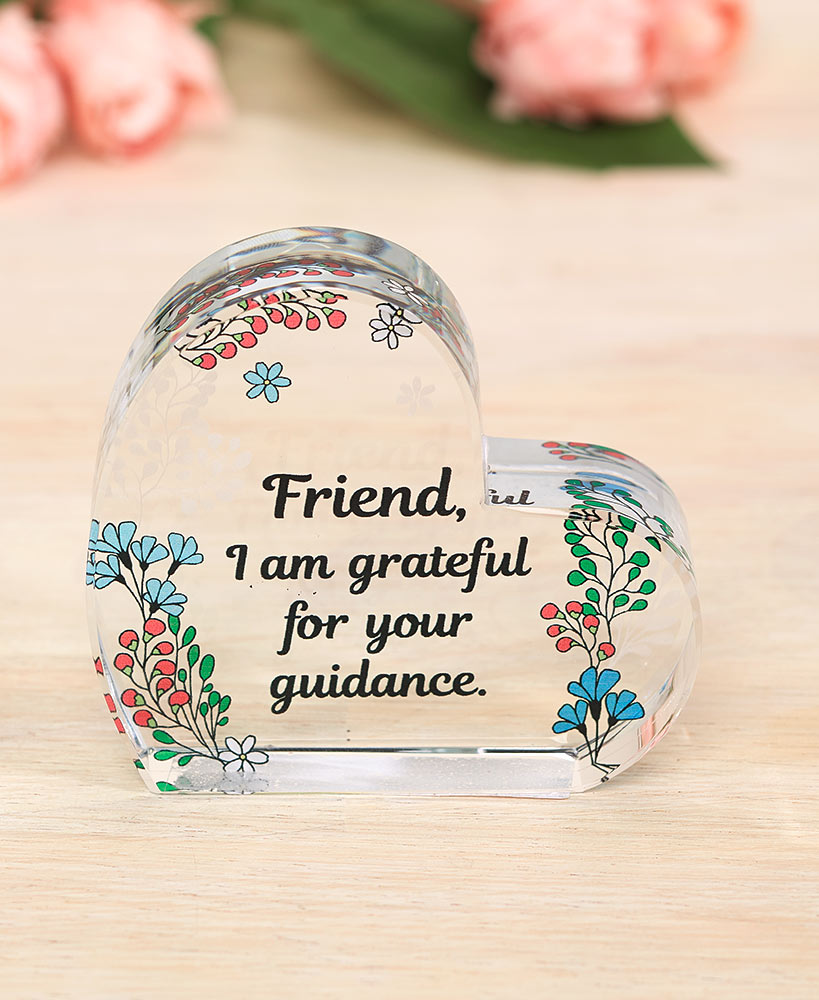 This small decorative accent has a lot of meaning. Express your gratitude by giving your friend a Sentiment Glass Heart!
Featuring a meaningful friendship phrase, your friend can place this glass piece on their dresser, coffee table, or desk as a reminder of the beautiful friendship the two of you share.
Ceramic Planter On Wood Stand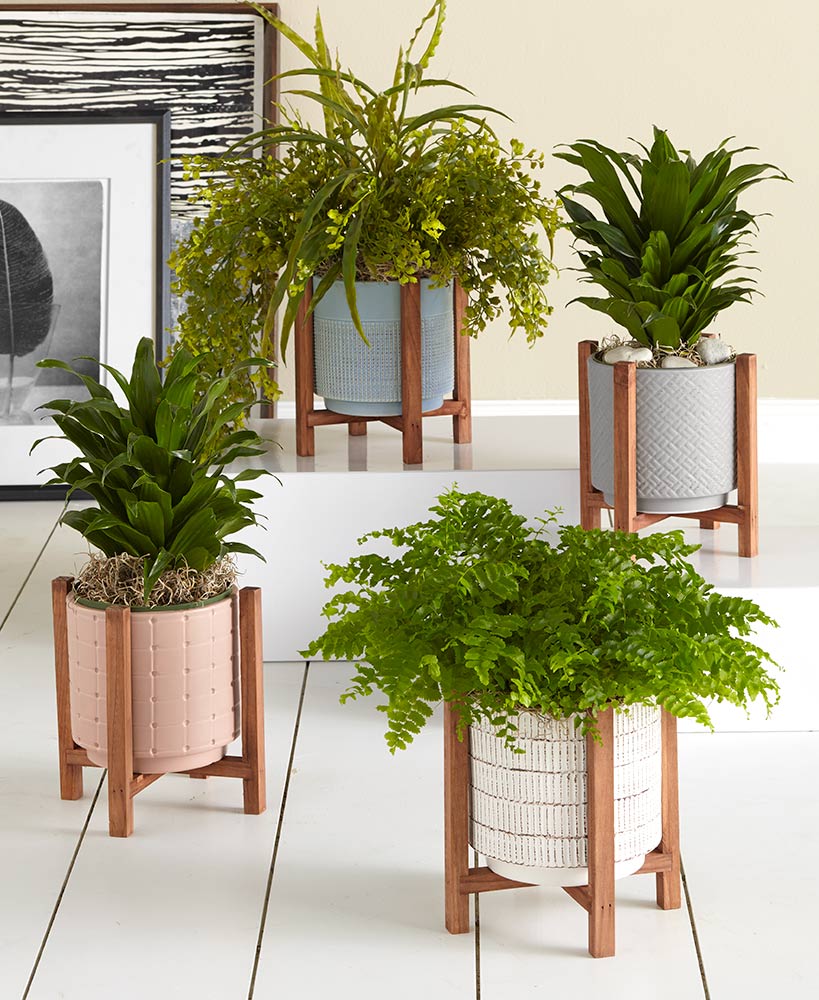 If your friend enjoys planting and gardening, these Ceramic Planters on Wood Stands are a great gift to give!
Choose from a blue, gray, pink, or white planter or give them multiple to decorate with. You can even fill the planter with some beautiful greenery as part of your birthday gift to them!
---
Unique Book Gifts For Friends
Books are always a solid choice for a birthday gift for friends! There are so many possibilities when it comes to books, that you're sure to find something to match anyone's interests and personality. From lifestyle books to puzzle books to devotionals and much more, give them a book that will be useful for their life.
Healing Crystals And Stones Lifestyle Book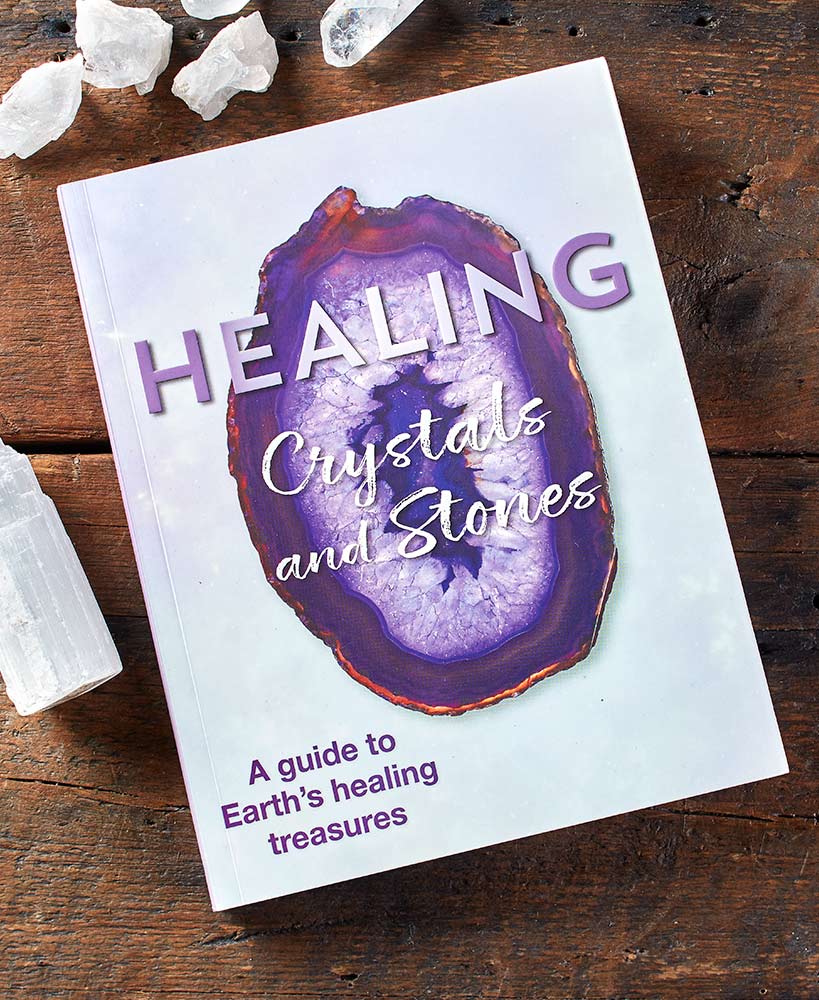 This Healing Crystals And Stones book is a perfect gift for friends who love natural healing and home remedies!
This reference book features a collection of various crystals and stones along with their histories, purposes, and healing properties. If they aren't into crystals, you can also consider getting them another lifestyle book such as the Sleep Well Live Well book or the Yoga For Beginners book!
Brain Games™ Relax & Solve Puzzle Books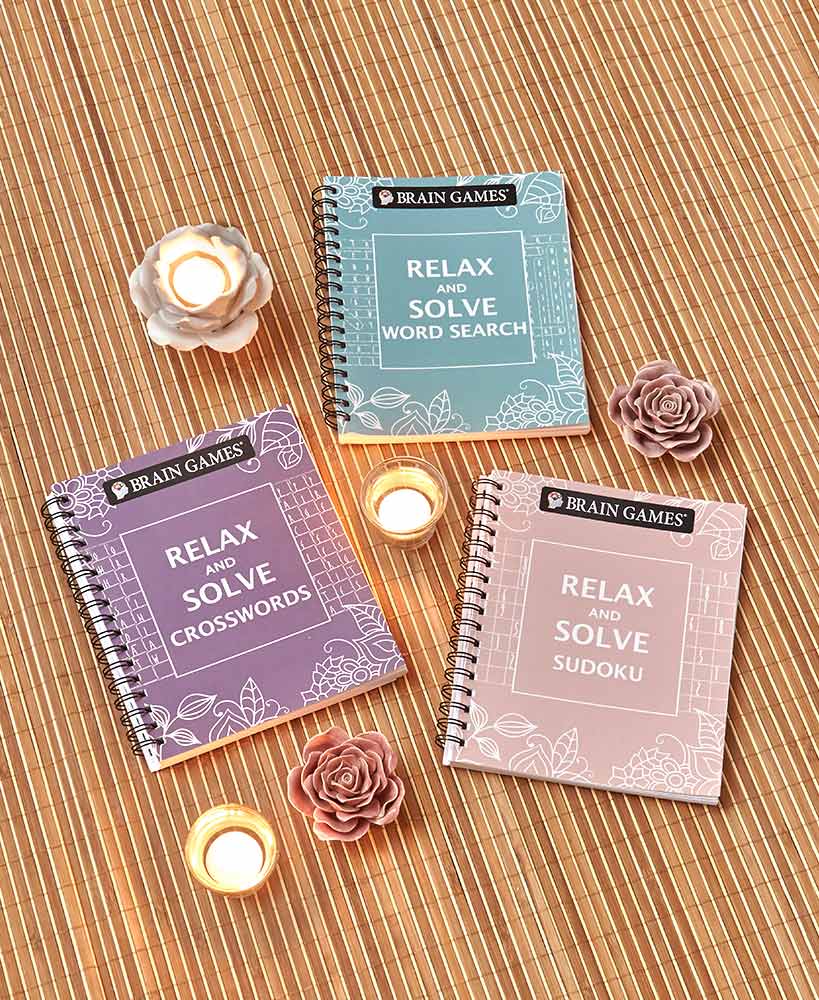 If your friend loves to solve puzzles or just needs a good way to relax, these Relax & Solve Puzzle Books make the ideal birthday gift for them!
These books are great for traveling friends who are always on the go or friends who like to relax and unwind at night. Give them a crosswords puzzle book, a sudoku puzzle book, or a word search puzzle book.
Daily Devotionals for Positivity and Gratitude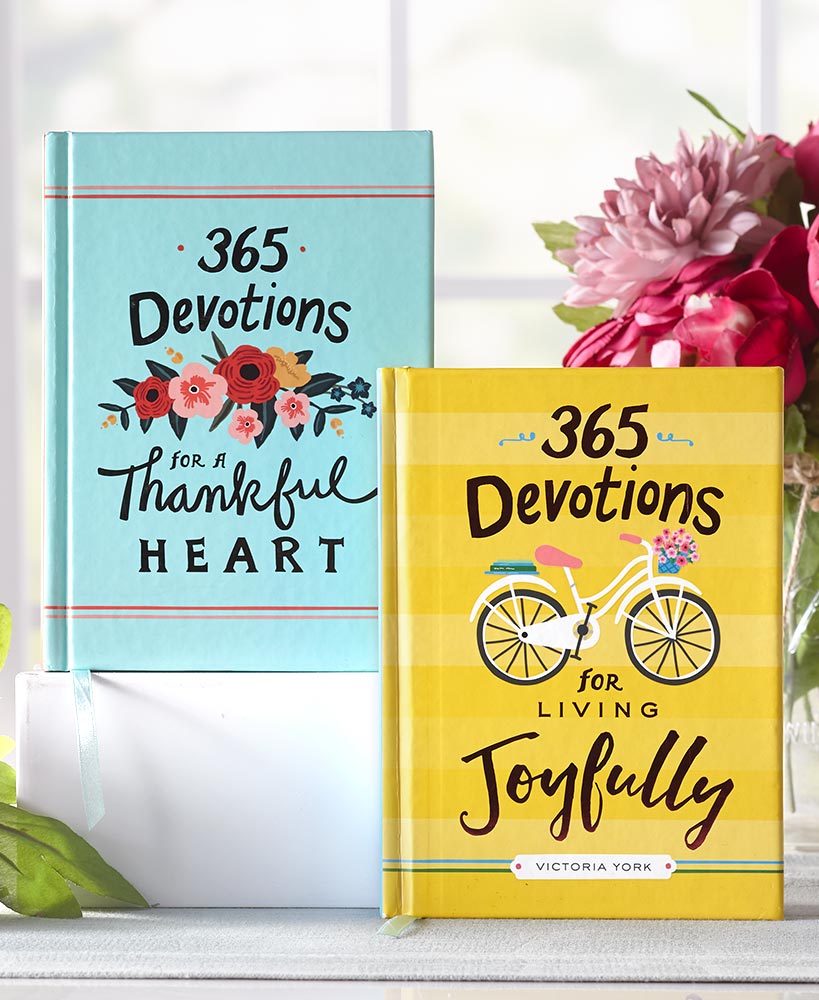 Your faith loving friend will appreciate receiving one of these books of Daily Devotionals For Positivity And Gratitude!
This uplifting book features 365 devotions – one for each day of the year. Choose from the Living Joyfully book or the Thankful Heart book to give your friend a gift of encouragement, love, and positive energy.
---
Looking for more gift ideas? Check out our selection of Gift Ideas & Personalized items to get inspiration for a birthday gift or any other occasion!
---
Get ready for spring and summer with incredible deals on garden decor, outdoor essentials, live plants and more! Shop our March Catalog here.

---