5 Recipes for Your Football Party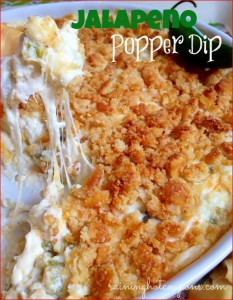 Football season is here! While we leave behind our summer barbecues and pool parties, we welcome fall football as a reason to have a get together, enjoy a game and, of course, eat really fun food! But when you're hosting a football game viewing party or a tailgate party, you can't spend the whole party in the kitchen keeping up with your guests appetites. What you serve has to be a delicate balance of delicious and easy-to-make. Here a 5 recipes for your football party that are effortless and enticing.
Jalapeño Popper Dip It's one of those favorite appetizers for Friday nights after work with your pals, but you don't have to leave the jalapeño poppers to the restaurant to make — you can whip up your own version to add a little spice to your tailgate party! This recipe comes from Raining Hot Coupons — it includes lots of cheese and Ritz Crackers, so if you're counting calories, you may want to skip this one. But who are you kidding? No one counts calories when football is involved!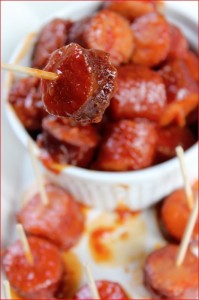 Crockpot Kielbasa Here's one for meat lovers — Crockpot Spicy Barbecue Kielbasa from Tammilee Tips. Not only is it delicious, but it's also ridiculously easy to make. If you can flip a switch on, slice chunks of sausage and pour sauce, you can make kielbasa that keeps crowds coming back for more.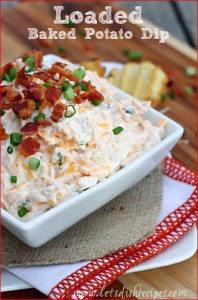 Loaded Baked Potato Dip Serving baked potatoes at a tailgate party is a great idea in theory, but in practice, it may be a little too much of a hassle. But no worries —  Loaded Baked Potato Dip is a more than fabulous consolation dip. Let's Dish Recipes whipped this one up — and all it takes it a lot of sour cream, a lot of bacon and a lot of cheddar — but it brings a lot of smiles! And what a way to make your potato chips a little more dazzling for game day grub!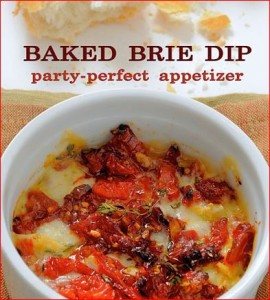 Baked Brie Dip Of course you want to appeal to sophisticated palates as well as the hardy appetites. In this situation, we are steering you to White on Rice Couple's baked brie dip. Though the sun dried tomatoes and delicately creamy brie has complicated flavors, it's very easy to make. If you can cut up sun dried tomatoes and measure thyme, you can serve this at your tailgate party without breaking a sweat.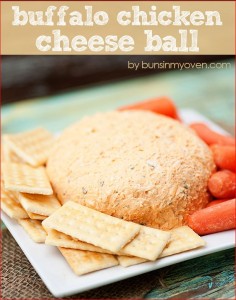 Buffalo Chicken Cheese Ball No party is quite complete without two things: 1) Buffalo Chicken 2) A Cheese Ball. The great thing is, you can get both of them in one recipe thanks to Buns in My Oven. The Buffalo Chicken Cheese ball is super easy to make with a stand mixer — a little bit of cream cheese, some cheddar, a few dashes of hot sauce all mashed up and you're done. Make a little or a lot, your guests won't go hungry with this one and you can enjoy the game rather than cooking.  

LTD Commodities celebrates any occasion, big or small! Whether you need recipe ideas for your holiday or you need NFL gear to make your football guests feel at home, shop LTD for products priced for fun.