5 Salads to Try for National Salad Month
May is National Salad Month — with all of our gardens starting to supply our fruits and vegetables and Memorial Day barbecues to plan, it couldn't come at a better time! We have a few favorites to serve at home to the family or put together for a spectacular cookout. Here are 5 salads to try for National Salad Month.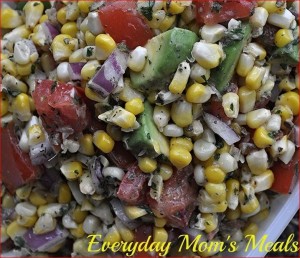 Summer Corn Salad Everyone loves corn in the summer, so we had to include a favorite corn salad. Aside from the corn, avocados and tomatoes, this one includes ingredients you probably already have in your pantry: dried basil, dried parsley and Dijon vinaigrette (which you can whip up yourself or buy ready-made). Check out Everyday Mom's Meals for the instructions.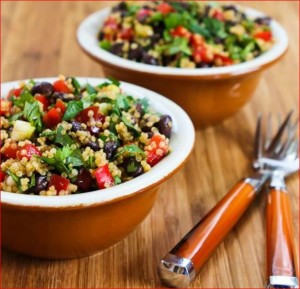 Southwestern Quinoa Salad Quinoa is all the rage these days — it makes sense because it's a supergrain. It's not quite like rice, but it's a good substitute considering all of the health benefits: high in protein, iron, potassium and fiber. Not only is it healthy, it's also tasty making it a great addition to your summer salads. Our favorite is the Southwestern Quinoa Salad from Kalyn's Kitchen. Black beans, bell peppers and a light citrus dressing makes a satisfying salad you can serve as a side to your grilled kabab or as a cool meal to take with you to work.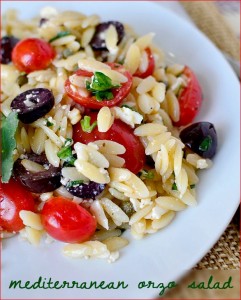 Mediterranean Orzo Salad Orzo is a fun addition to salad — particularly if you have young, picky eaters in your family! This salad from Iowa Girl Eats is a simple one, but it's simply delicious! Cherry tomatoes and parsley brightens the flavors while capers and olives give it a bit of saltiness — to balance it all out, the dressing has a little bit of honey for sweetness. If you want to add a little more freshness, seed and dice a cucumber or green pepper to throw in. Anyway you mix it up, you're going to love it.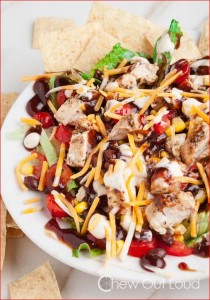 BBQ Ranch Chopped Chicken Salad Of course we have to include a salad that's not just a side, but a whole meal! This one comes from Chew Out Loud — and this lady should be proud because this salad is amazing! Barbecue sauce, ranch dressing, cheese? In a salad? Yes, please! As long as you have your grill ready, good romaine lettuce and the right beans and corn, you can add something sensational to your summer menu.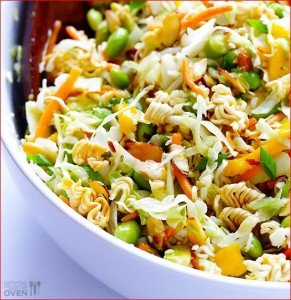 Crunchy Asian Ramen Noodle Salad We're always on a culinary adventure here at LTD, so we have to include a salad outside our comfort food zone. Under that category you'll find the Crunchy Asian Ramen Noodle Salad from Gimme Some Oven. This isn't quite like how you ate ramen in college — but it's as easy to make! All you need is a coleslaw mix, toasted sesame seeds, almonds and ramen, a few extra vegetables to make it green, toss it with dressing and you have a potluck salad everyone will envy.
Now that it's salad season we can start getting excited about all the fun summer activities we've been waiting for since the first snowfall. Check back with LTD for more ideas to make this summer memorable.