Last-Minute Memorial Day Camping Ideas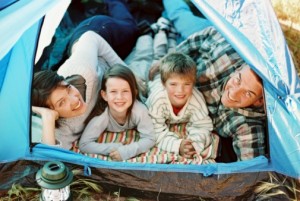 You have a three-day weekend coming up and the weather is just warm enough to sleep outside under the stars! It's time to go camping and we have 4 last-minute Memorial Day camping ideas.
Backyard Camping If you have kids to entertain this weekend, you may want to take baby steps to get into the camping mood. Start small with a backyard camping trip. Have the kids pack a sleeping bag and backpack with the things they need to survive a night in the backyard and make believe you're really in the woods. Heat up the grill and make all the things you might eat on a camping trip in the wild — hot dogs, hamburgers, hobo dinners, s'mores — to get them ready for a night of ghost stories.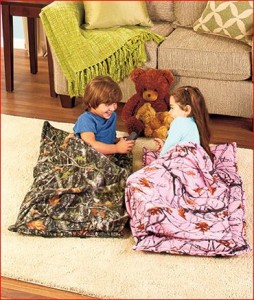 RV Camping If you want to get away from home but need all of the comforts while you're becoming one with nature, check out RV rentals around town. Once you have one locked down for the weekend, all you have to do is throw your clothes and gear in the camper and off you go on a mildly wild ride for Memorial Day. It's a great way for families with small children on an outdoor adventure because you have all your amenities with you — beds, kitchen, bathroom. You'll have all the fun of being in the countryside without all of the inconveniences.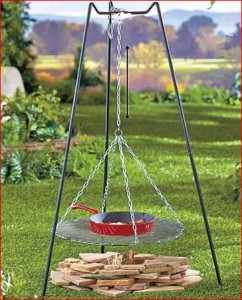 Car Camping For families with kids that are a little bit older, pack up the car and drive off into nature and rough it for a few days. It doesn't take too much planning if you have the right gear. Sleeping bags, a campfire grill and clothes that can handle a little wear and tear. Use the daylight hours to go hiking or fishing and use the evening for bonding with the family over a campfire dinner.
Overnight Alternatives If you don't want to commit to an overnight stay in the great outdoors, there are plenty of ways to enjoy nature for your long weekend. Consider packing water and lunches for a day hike. Everyone will get a little bit of exercise while spending time with the family and you'll still get a breath of fresh air. If hiking is too rigorous an activity, try spending the day on a dock fishing if you're properly licensed.
There are so many ways to spend your holiday weekend — there's no reason you have to be inside. Any of these ideas will give you the weekend break you need after a long winter at home. Anyway you decide to do it, you'll have the option of staying close to home in case the weather doesn't cooperate or you want to join friends and family for a good, old fashioned Memorial Day barbecue.