5 Tropical Drink Recipes For Summertime
There's nothing like sipping on a flavorful and refreshing beverage while sitting under the hot summer sun! Cocktails don't need to be difficult or complicated to taste delicious. Here are 5 tropical drink recipes for summertime that you can make in your own kitchen.
---
1. Blue Hawaiian Cocktail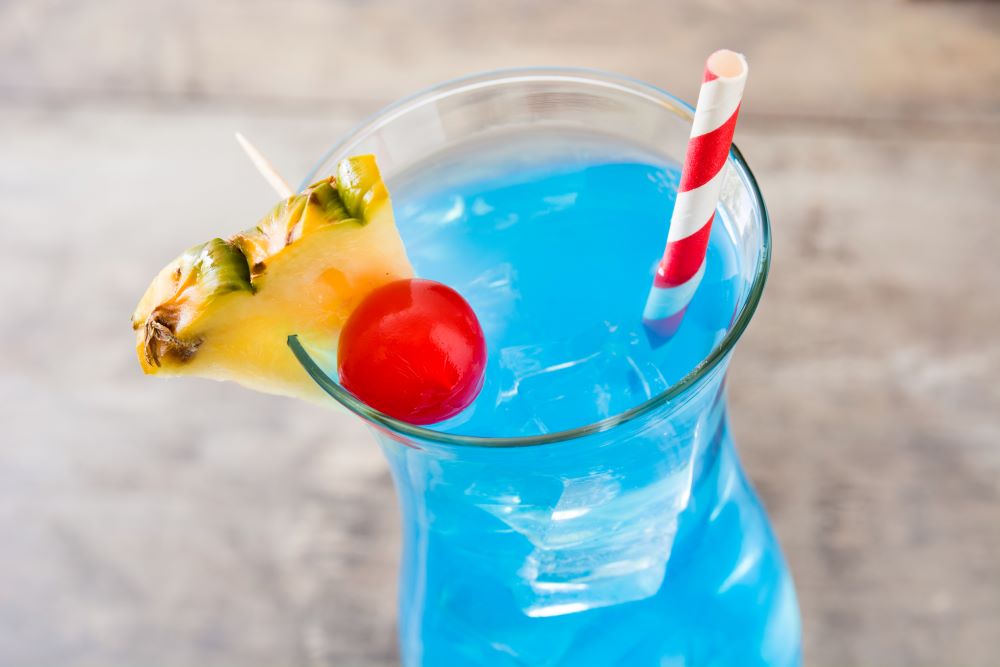 The Blue Hawaiian Cocktail combines the classic flavors of a Piña Colada with a tropical blue color. This drink will make you feel like you're on the beach even if you're just sitting in your own backyard.
Ingredients
1 Ounce Coconut Rum
1 Ounce Blue Curacao
2 Ounces Pineapple Juice
1 Cup Crushed Ice
Fresh Pineapple & Maraschino Cherries (For Garnish)
How To Make It
Step 1: Pour the rum, blue curacao, and pineapple juice into a cocktail shaker and mix together.
Step 2: Fill a cocktail glass with ice and pour the mixture in.
Step 3: Garnish the cup with pineapple and/or maraschino cherries
---
100 Colorful Paper Straw Set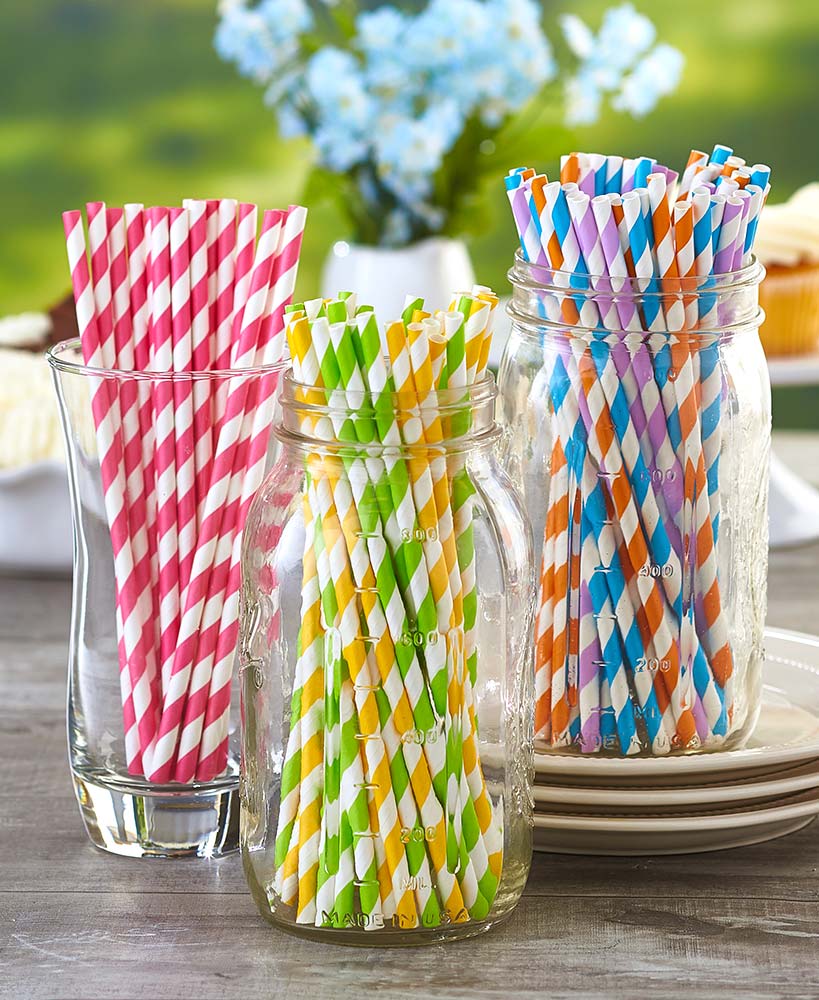 ---
2. Tropical Watermelon Lemonade Cocktail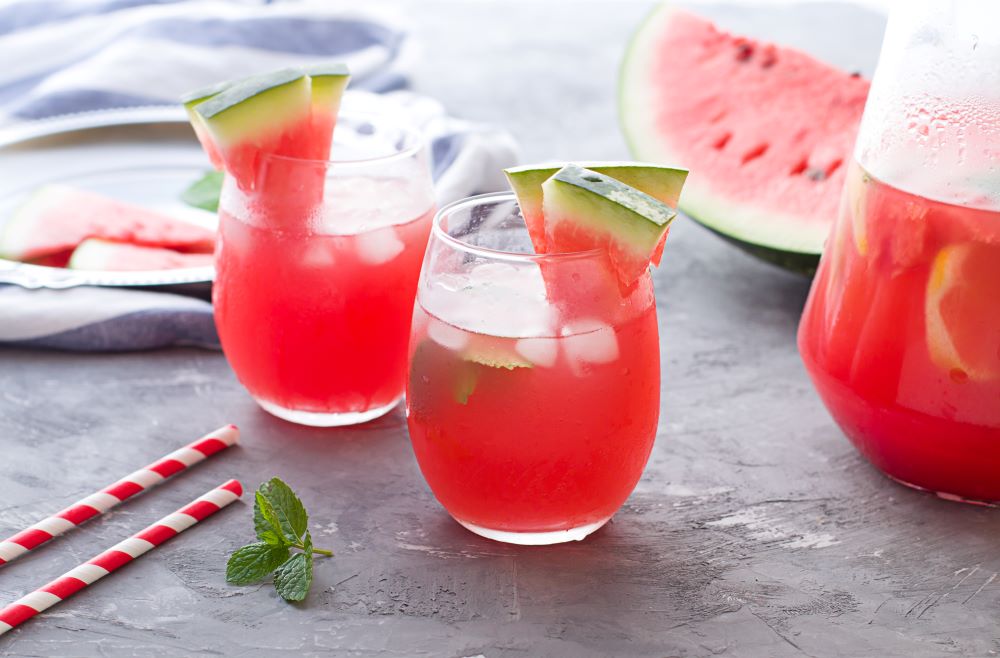 This cocktail combines the refreshing summer flavors of watermelon and lemonade with the tropical flavors of pineapple and coconut. This delicious drink will cool you down on a hot summer day and is a great drink for an outdoor BBQ!
Recipe Makes 15 Drinks
Ingredients
7 1/2 Cups Watermelon Chunks
4 1/2 Cups Lemonade
2 1/4 Cups Pineapple Juice
3 Cups Rum
1 1/2 Cups Coconut Rum
How To Make It
Step 1: Start by blending the watermelon chunks in a blender until it's a smooth consistency.
Step 2: Next, you'll want to separate the pulp from the blended watermelon juice. Pour it through a mesh strainer to and discard the pulp.
Step 3: Stir together the watermelon juice with the lemonade, pineapple juice, rum, and coconut rum. Make sure to mix together thoroughly.
Step 4: Pour into a cocktail glass over ice. Enjoy! Note: you can optionally garnish the glass with a watermelon cube or a lemon slice.
---
Watermelon Summertime Serving Collection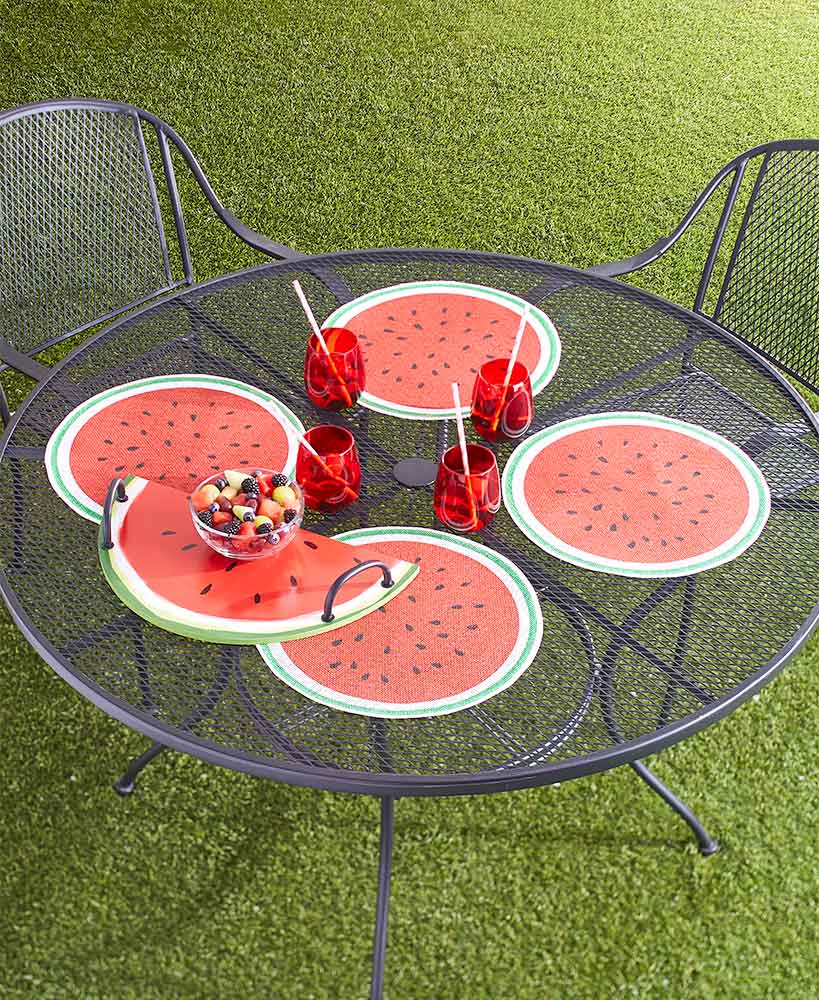 ---
3. Raspberry Mojito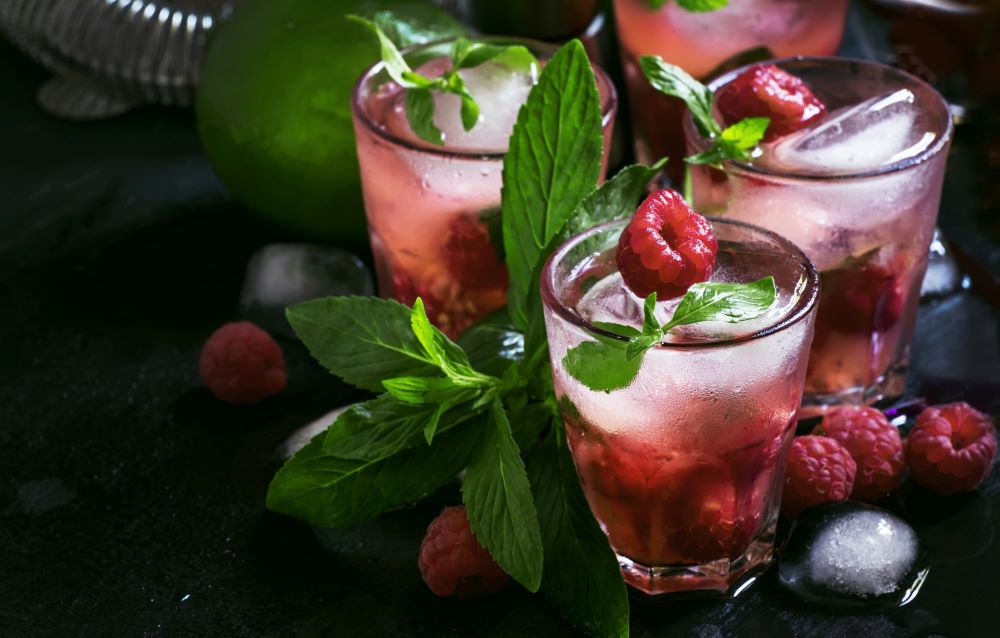 If you're looking for something sweet and refreshing to drink this summer, the Raspberry Mojito is the perfect drink for you! With the combination of raspberry and mint, this drink is packed with strong and bright flavors.
Recipe Makes 1 Drink
Ingredients
5 Raspberries
5 Mint Leaves
1/2 Ounce Simple Syrup
1/2 Ounce Lime Juice
1 Ounce White Rum
1 Ounce Raspberry Rum
2 Ounces Club Soda
How To Make It
Step 1: Make sure your mint leaves are torn into smaller pieces before going to the next step.
Step 2: In a glass, muddle the raspberries, mint, lime juice, and simple syrup.
Step 3: Pour the white rum and raspberry rum into the glass and add ice. Use raspberries for garnish if desired. Enjoy!
---
4. Tropical Rum Punch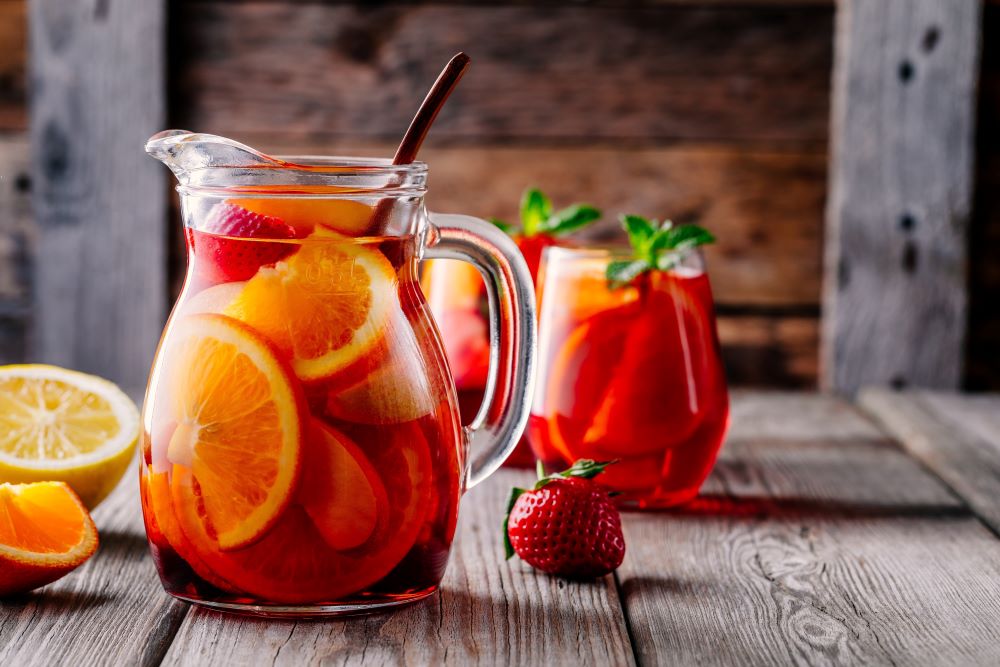 There's nothing like cooling off with some sweet, refreshing fruits in the summertime. This Tropical Rum Punch combines several fruits with a touch of grenadine to give off a fun and appealing color!
Recipe Makes 1 Pitcher
Ingredients
1 Cup Orange Juice
1 Cup Pineapple Juice
1 Cup Lime Juice
1 1/2 Cups White Rum
3 Tablespoons Grenadine
1 Cup Ice Cubes
Strawberries, Oranges, & Limes For Garnish
How To Make It
Step 1: Pour the orange juice, pineapple juice, and lime juice into a pitcher. Then, mix in the white rum.
Step 2: Add the grenadine to give the punch its tropical color.
Step 3: Stir the entire mixture together and add ice.
Step 4: Optionally, add in strawberries, orange slices, and lime slices to garnish the punch.
---
58-Oz. Glass Pitcher with Lid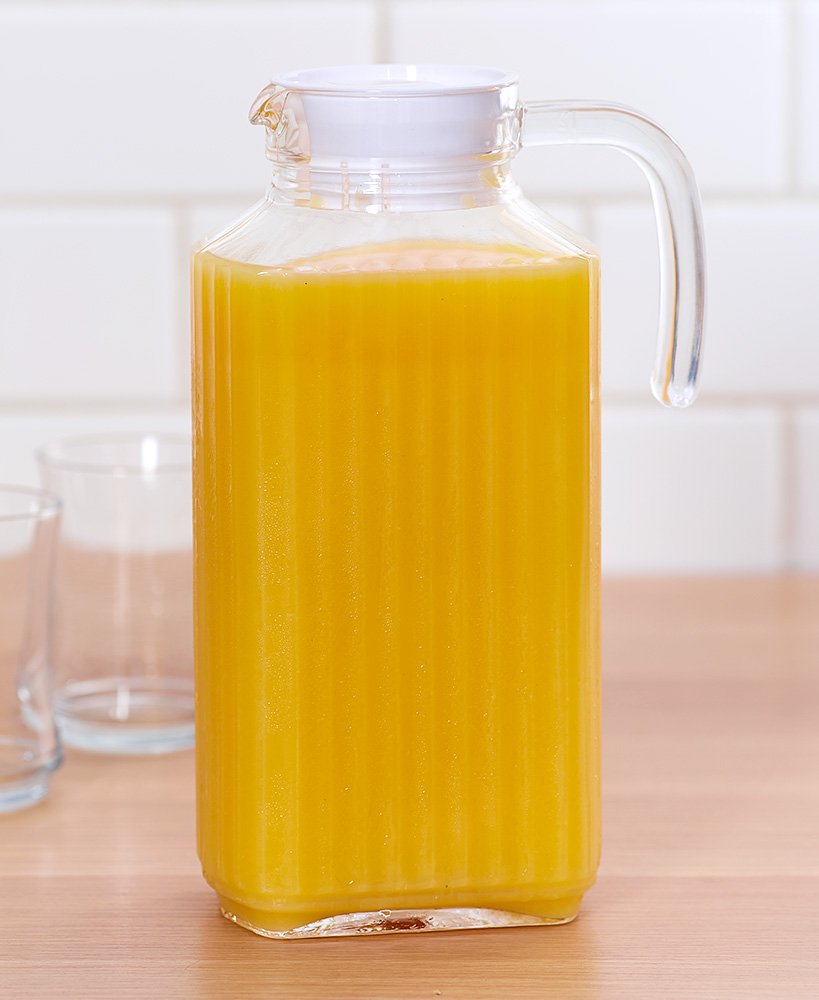 ---
5. Tropical Passion Fruit Moscow Mules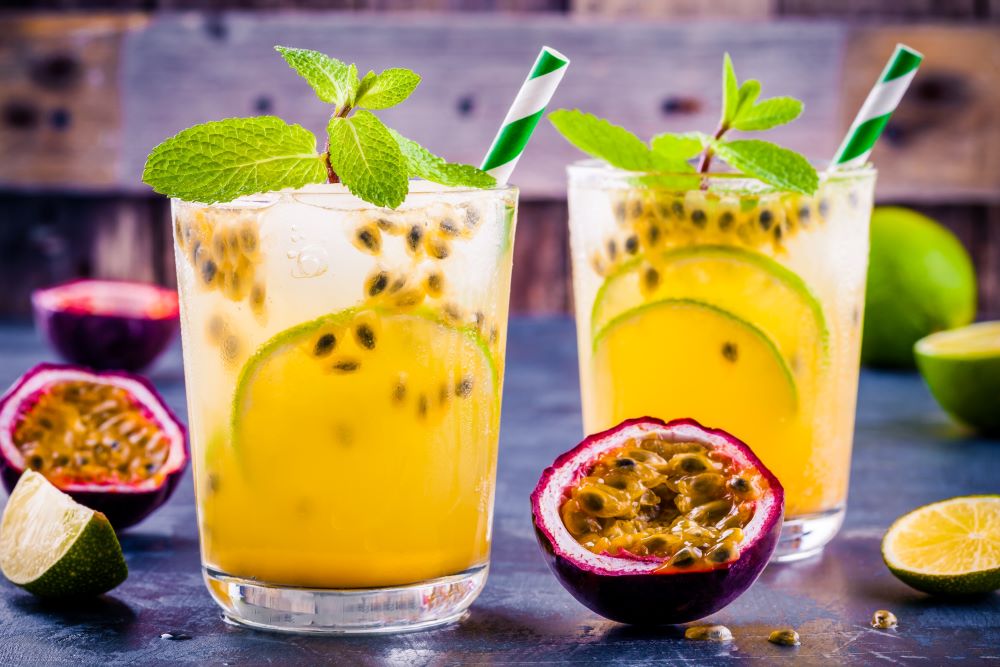 This twist on the class Moscow Mule results in a unique tropical drink with the delicious fruity flavors of pineapple and passion fruit. This is another drink that will make you feel like you're sitting on a tropical island no matter where you live!
Recipe Makes 2 Drinks
Ingredients
4 Ounces Pineapple Vodka
6 Tablespoons Passion Fruit Pulp (About 4-6 Passion Fruits)
2 Teaspoons Lime Juice
8 Ounces Ginger Beer
Ice
Mint (For Garnish)
How To Make It
Step 1: Get 2 cocktail glasses and evenly divide the pulp among both glasses.
Step 2: In each glass, pour in the lime juice and muddle.
Step 3: Pour the vodka into each glass and finish it off with the ginger beer.
Step 4: Finally, mix the cocktails and garnish with mint. Enjoy!
---
Complement all your summer recipes with our selection of drinkware, dinnerware, kitchen appliances, table linens, grill accessories, and much more!