9 Adult & Kid Activity Books: Stay Entertained In The Comfort Of Your Home
If you're looking for creative and interesting ways to stay busy in your house, activity books can give you endless possibilities! From books for mom and dad to books for the kids, and books for the whole family to do together, there's something for everyone. Here are 9 adult and kid activity books to stay entertained in the comfort of your home.
---
Adult Activity Books
Activity books aren't just for kids! There are plenty of creative books out there for adults with a range of interests. These adult activity books are filled with word puzzles that give you something challenging to work on but also gives you something relaxing to do before you go to bed at night.
Brain Games® Retro Trivia Puzzles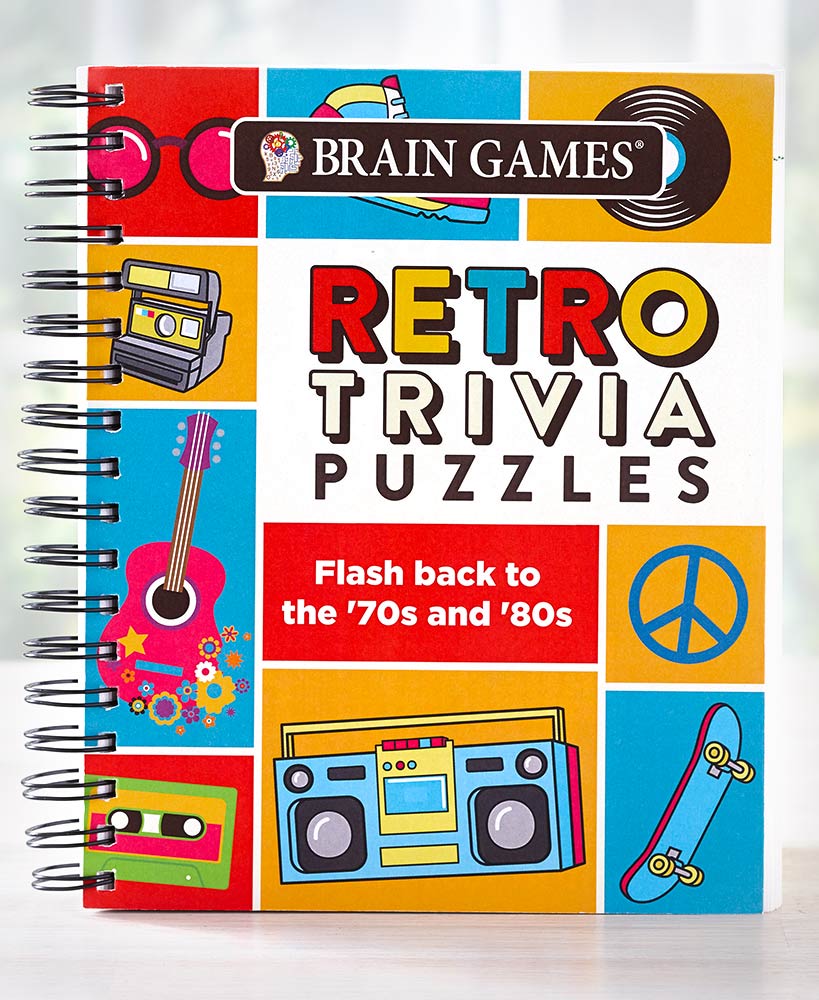 The Retro Trivia Puzzles book is perfect for adults who love the eras of disco and neon! Reminisce on the old days with this book of fun and brain puzzles.
This adult activity book is filled with trivia on sports, TV, movies, and more! Flash back to the '70s and '80s with this fun book to work on every night!
Brain Games® Poe Puzzles or Word Search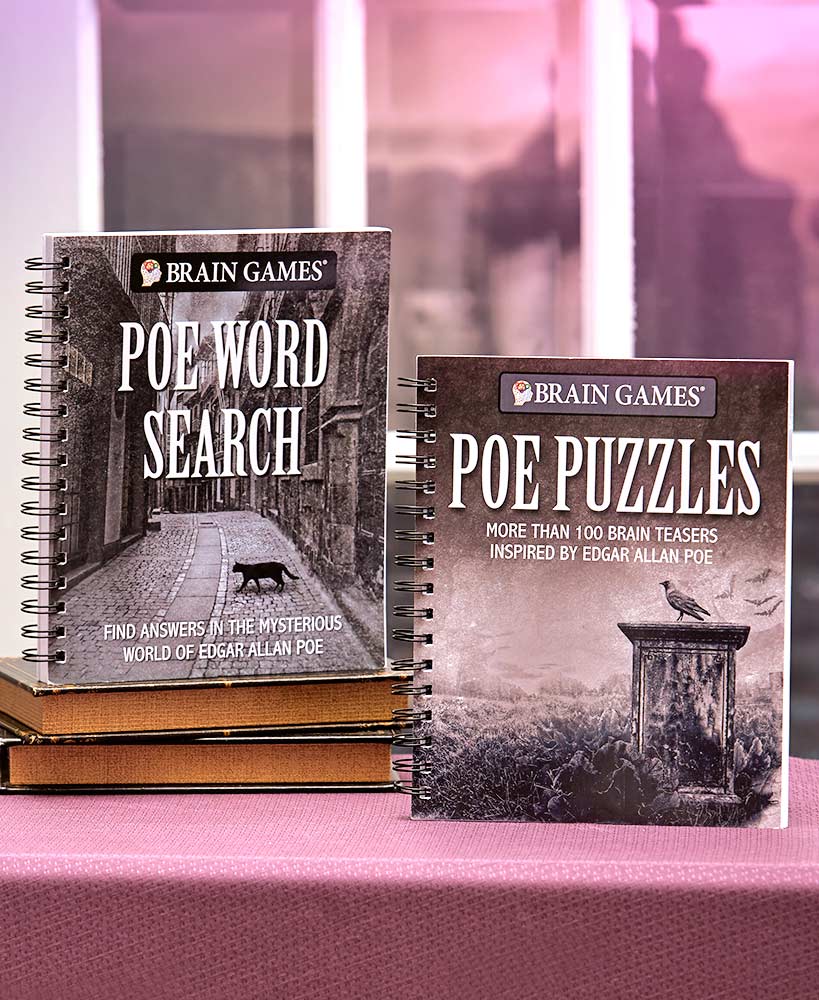 If you're into the writings of Edgar Allen Poe, you will love these Poe themed word search puzzles, logic puzzles, brain teasers and more!
The puzzles in these books feature Gothic themes words from Poe's most famous works, including "The Raven", and also contain hidden messages about Poe's life.
Brain Games™ Relax & Solve Puzzle Books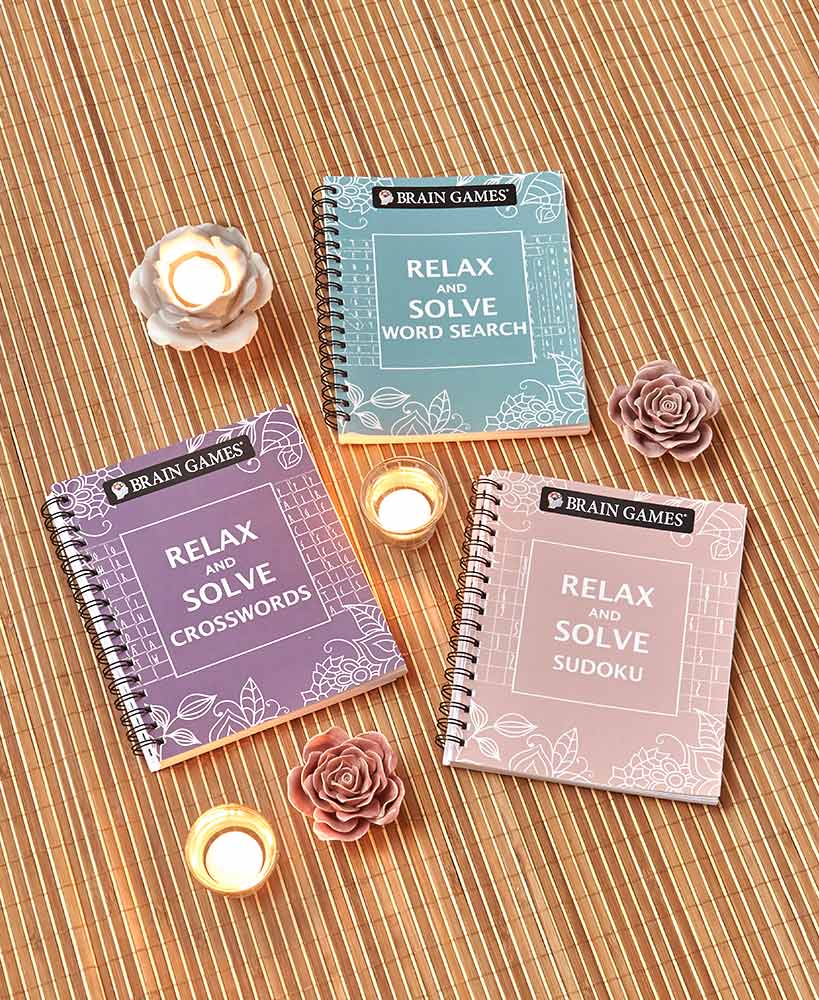 You'll never get bored with this collection of relaxing Brain Game puzzle books! These activity books are a great way to spend your time after a long day of work or on a lazy Sunday.
Choose from a Crosswords book, a Sudoku book, or a Word Search book or get all three to always have a variety of activities to do!
---
Kids Activity Books
Kids love to have a variety of things to do in the house and it's especially important that they're always using their thinking skills while they're having fun! This selection of kids activity books has something that all kids will enjoy, including coloring activities, puzzle books, and more!
Mermaids Coloring Books with Pastel Markers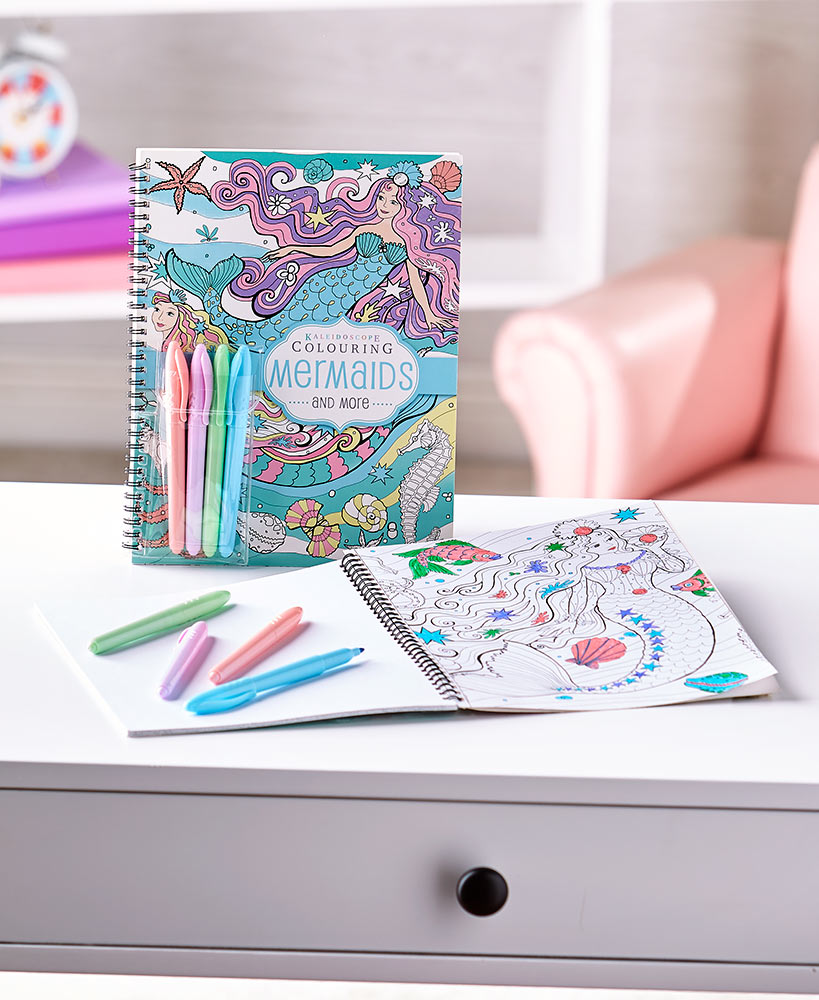 If your kids like mermaids and mystical creatures, they'll absolutely love this mermaid themed coloring book with pastel markers!
Featuring 23 coloring pages and coloring technique page, your kids can learn how to color beautiful masterpieces. They'll have fun with the bright pastel colors and they can hang their creations up on the wall when they're done!
Highlights™ Photo Puzzle Mania Book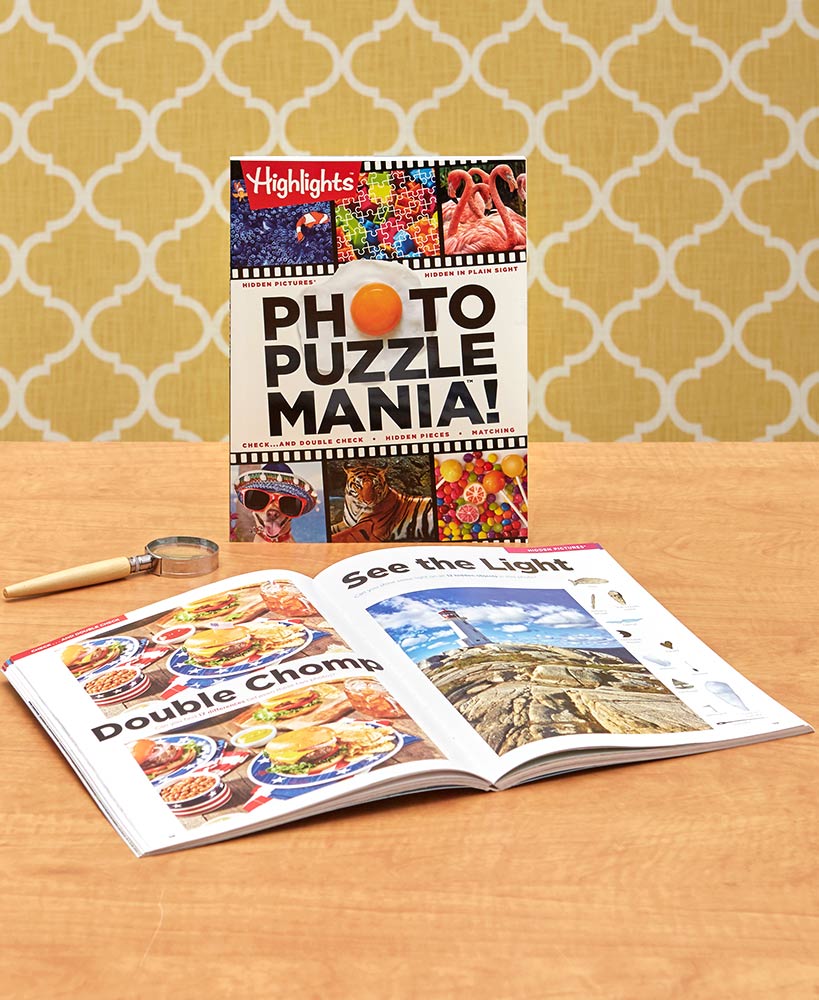 This Photo Puzzle Book is perfect for kids who are 6 or older! This book will provide hours of fun on a rainy day or when they need something different and interactive to do.
The book features detailed photograph puzzles throughout that are equal parts challenging and fun. Kids will enjoy searching for the hidden objects within the book and taking their time to complete each puzzle.
Write On, Wipe Off Search and Find Activity Books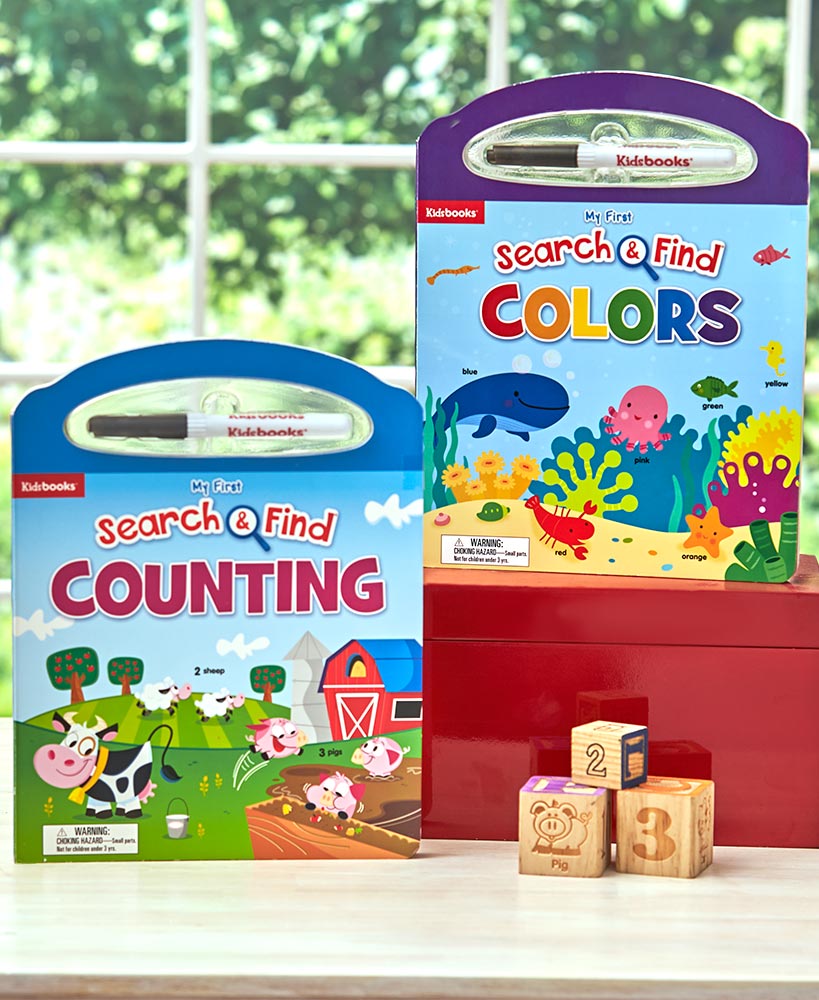 Younger kids will have a great time playing with these Write On, Wipe Off Search and Find Activity books! The erasable marker will allow kids to do the activities over and over!
These books are filled with search and find activities that incorporate animals, sea creatures, dinosaurs, and silly monsters that kids will love! Choose from the Search and Find Colors book or the Search and Find Counting book.
---
Activity Books For Kids & Adults To Do Together
If you're looking for a way for the family to spend time together, these activity books are filled with wonderful ideas to keep everyone busy together! Crafting books are the perfect activities for kids and adults to do together because you put your creativity together and make something to hang up in your house or keep on your dresser.
DIY Crafts for Your Instant Pot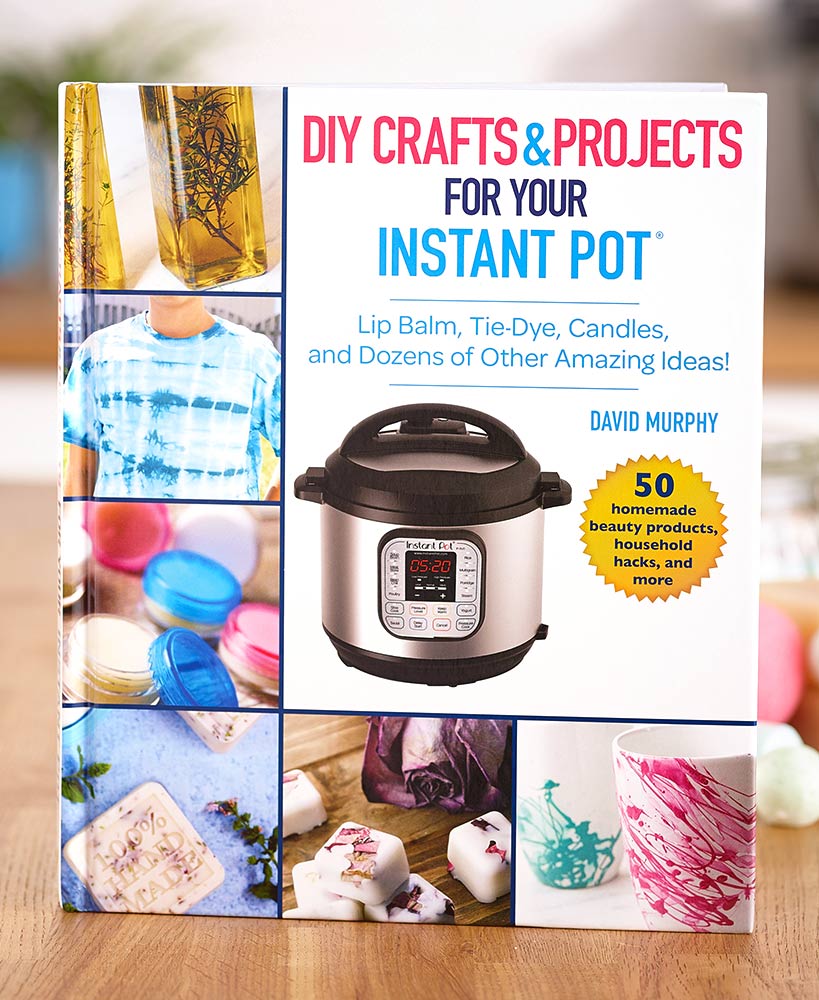 If you have an Instant Pot, this book will show you how to use it for more than just food! The book is filled with DIY crafts that you can do right at home.
The projects in the book include handmade soaps and lotions, homemade lip balm, herb-infused olive oil, and much more!
Low-Mess Crafts for Kids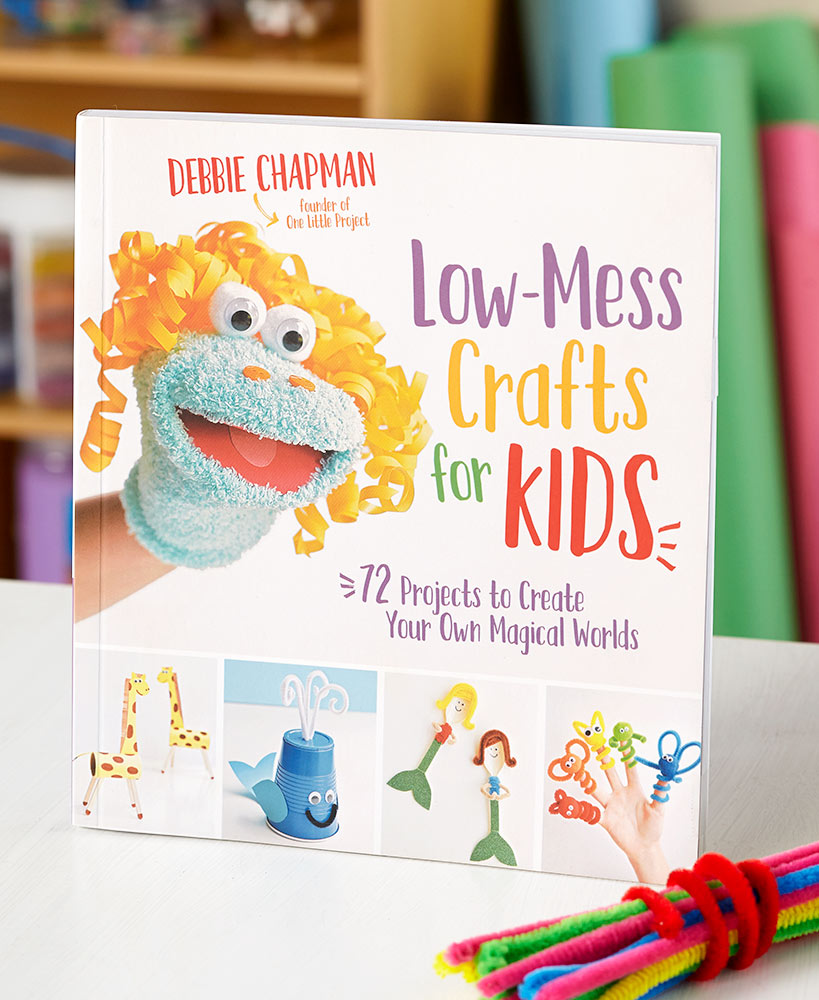 This Low-Mess Crafts for Kids book is ideal for younger children thanks to its easy and simple crafts that require little clean up.
The book contains 72 different art projects for kids to create their own magical worlds and use their creativity to complete each craft!
How to Craft with Grandkids Book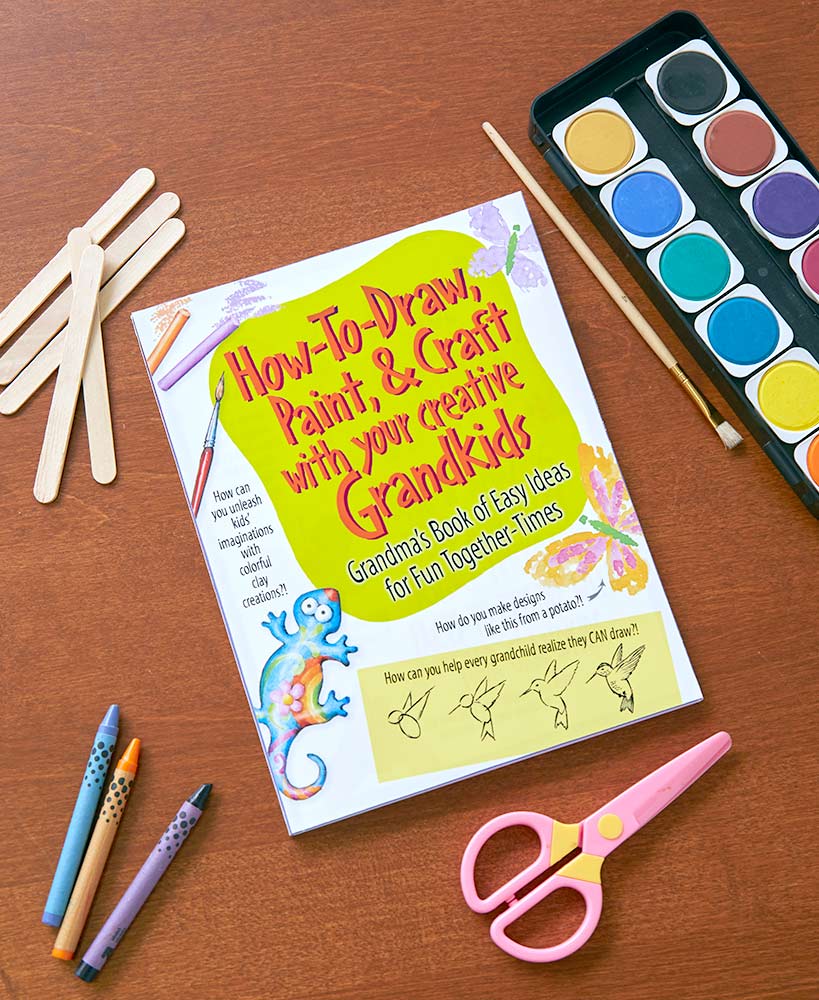 There's nothing sweeter than grandparents and grandchildren bonding together over a fun activity book!
This book features easy ideas for painting, crafting, and drawing. The simple instructions make it easy for grandparents to do with kids. They can create something together to cherish for a lifetime!
---
Shop our Reading Nook for even more unique books such as children's books, cookbooks, reference books, fiction books, inspirational books, and much more!