8 DIY Summer Home Improvement Projects To Accomplish This Season
As the weather gets warmer, it gets easier to work on upgrades and updates in your outdoor space and in various rooms of your house. From driveway repairs to paint jobs to organization and more, here are 8 DIY summer home improvement projects to accomplish this season.
---
1. Repave Your Driveway For A New Summer Appearance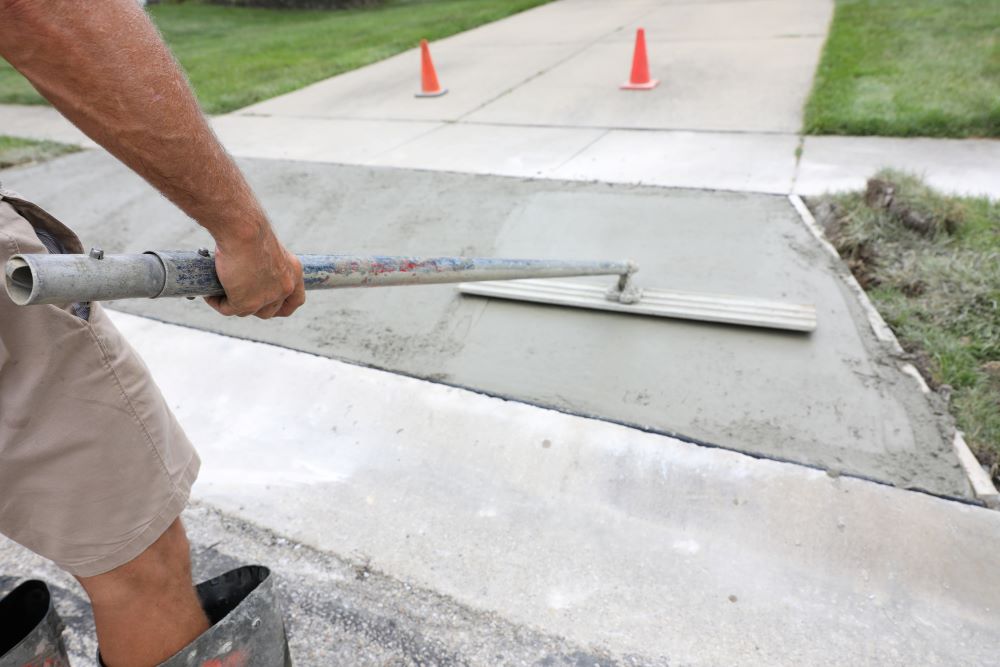 Hot weather gives you the perfect excuse to work on outdoor home improvement projects. Giving your driveway a fresh look can really brighten up your outdoor space and make your house look newer.
One idea is to simply repave your driveway with the same material that you already have. This is a great idea if you have lived at your house for quite awhile now and your driveway is faded or stained. Some driveways may need professional help, so make sure to do your research to see if you can DIY it or need to call someone to do it for you.
However, if you're looking for an entirely new look, here are some driveway styles for you to choose from:
Stone Driveway
Asphalt Driveway
Cobblestone Driveway
Gravel Driveway
Brick Driveway
Marble Driveway
---
2. Freshen Up The Exterior Of Your Home With A Summer Makeover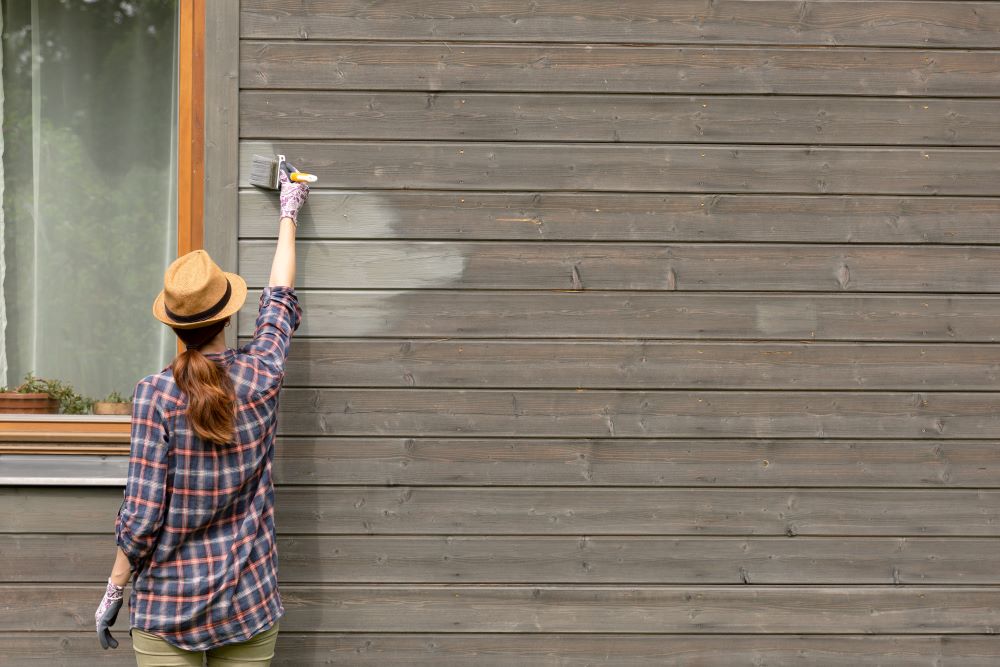 An exterior refresh is a must if your house is dirty or faded, or if you're just seeking out a new look. There are many DIY ways to refresh the exterior of your house, depending on your abilities and what your house needs. Here are some DIY summer home improvement projects for the outside of your house.
Painting
Paint your entire house a new color or just give it a fresh coat the same color. A paint job can really brighten up your whole house and give it a fresh summer look.
Paint your garage door to keep it looking brand new. Your garage is a big part of the face of your house, so you want to make sure to keep it in great condition.
Paint your front door if you don't want to commit to painting your entire house. This simple task can add a lot to your house this summer.
Siding
If your siding needs to be fixed or needs and update, it's usually best to hire a professional. However, you can sometimes DIY it but suggestively only under the following conditions:
You need to only paint or repair small sections
You understand how to cut siding planks and attach them
---
3. Fix Up Your Deck & Add Greenery To Your Backyard This Summer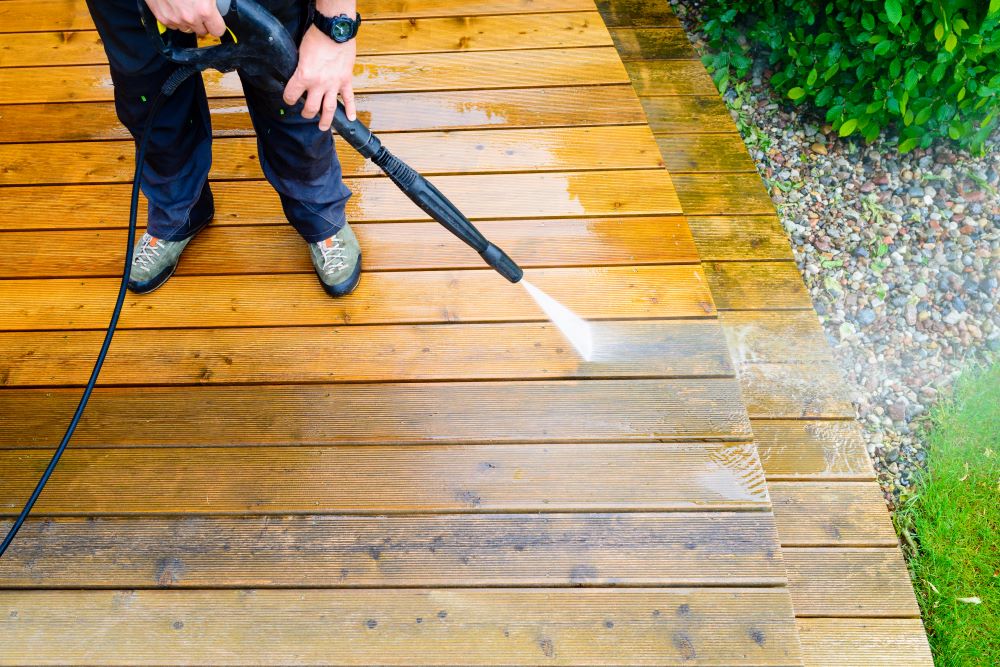 When it comes to summer home improvement projects, don't forget about your backyard! Making upgrades and updates to your backyard can help you have a beautiful area to sit outside and enjoy the summer season.
Your patio or deck is a great place to start. Start by giving it a good power wash to remove stains and brighten it up. If you have a wood deck, make any necessary repairs by screwing in loose nails, sanding down rough edges, and painting on a fresh coat of wood finishing. You can make it look brand new with some dedicated maintenance!
In addition to caring for your deck or patio, you can also dedicate yourself to planting a beautiful garden. Plant patches of flowers underneath your trees, outline your backyard with fresh bushes, or even simply put some flowers inside of planters. Adding flowers and greenery can instantly improve your backyard space this summer.
---
Read Next: 10 Small Patio Decorating Ideas To Open Up Your Space
---
4. Clean Your Windows & Upgrade Your Curtains To Keep Your House Cool In The Summer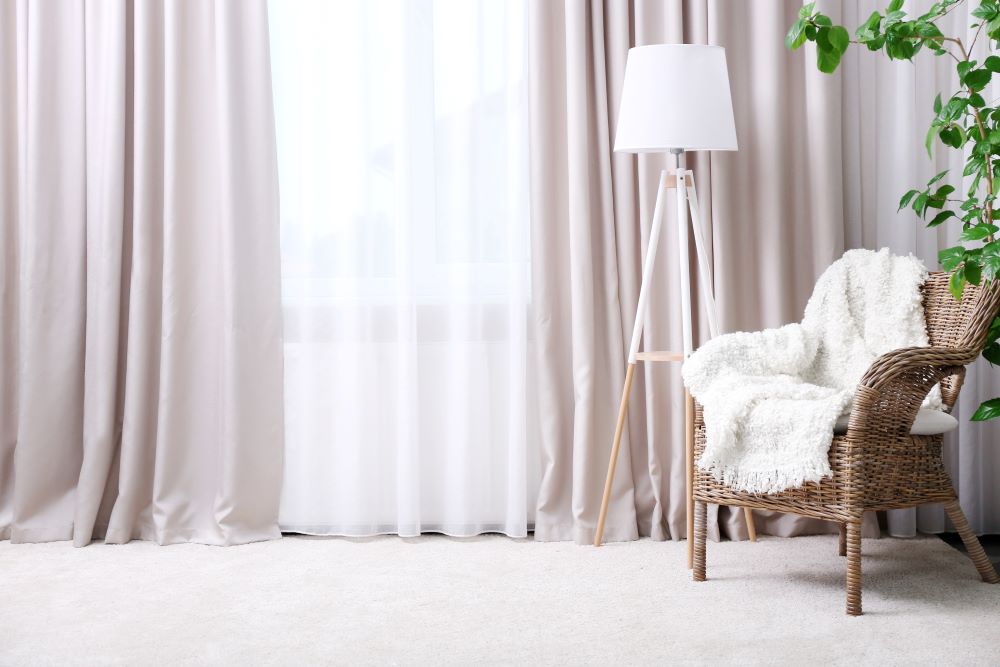 Your windows probably don't get enough maintenance and care as they should be getting. Right as summer approaches, make sure to take the proper steps to keep your windows looking great and to keep the heat from getting in.
Start by power washing the outside of your windows. They'll all need a good wash down after a long brutal winter! You can also take the time to clean the inside of your windows, including your sliding patio door. Make sure to clean the inner window sills and cracks to keep everything looking fresh.
Next, update your window curtains and blinds. If you want an easy hack to keep your house cool in the summer, opt for blackout curtains that can retain the heat and hold it back from affecting your house. Simple blinds upgrades can also make your house look newer and more modern.
---
---
5. Resurface Your Cabinets & Change Up Your Walls To Brighten Up Your House This Summer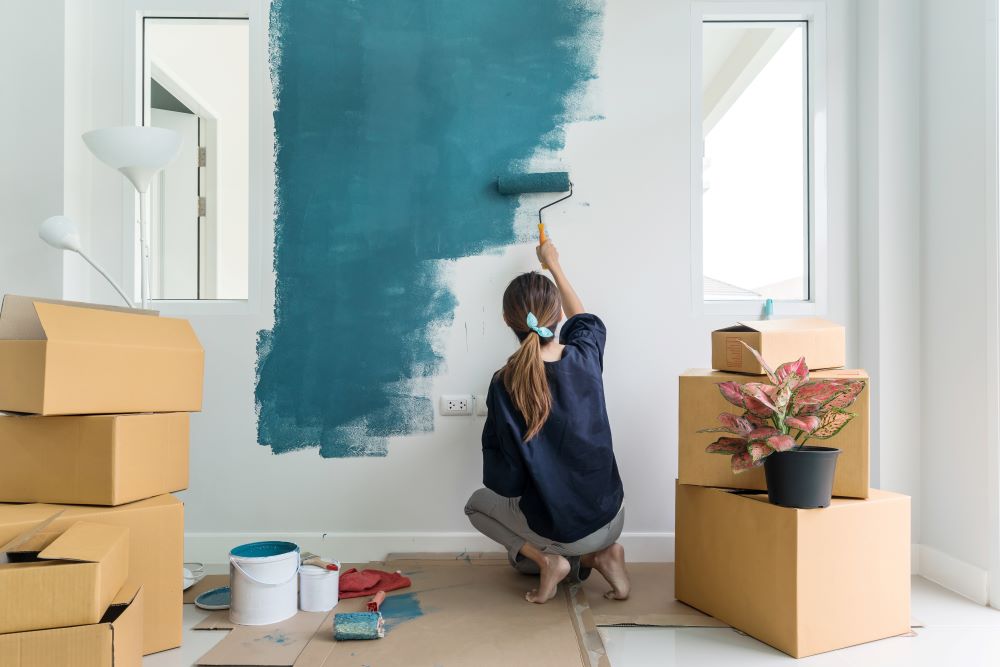 Adding new colors into your home is a great summer home improvement project because there are endless possibilities and so many ways to do this. Whether you want one big change or a bunch of small changes, you can easily brighten up your house this summer.
One way to do this is giving a room in your house a new paint job. Paint your living room a brand new color or touch up your bedroom with a fresh coat of paint. You can also use wallpaper instead of paint to add more patterns and dimensions to the room.
You can also resurface or repaint the cabinets in your house. Resurface them yourself with a vinyl adhesive or use a new paint color on them. You can even install some new cabinets if you're looking for a bigger project to complete.
---
6. Install Ceiling Fans To Increase Energy Efficiency In The Summer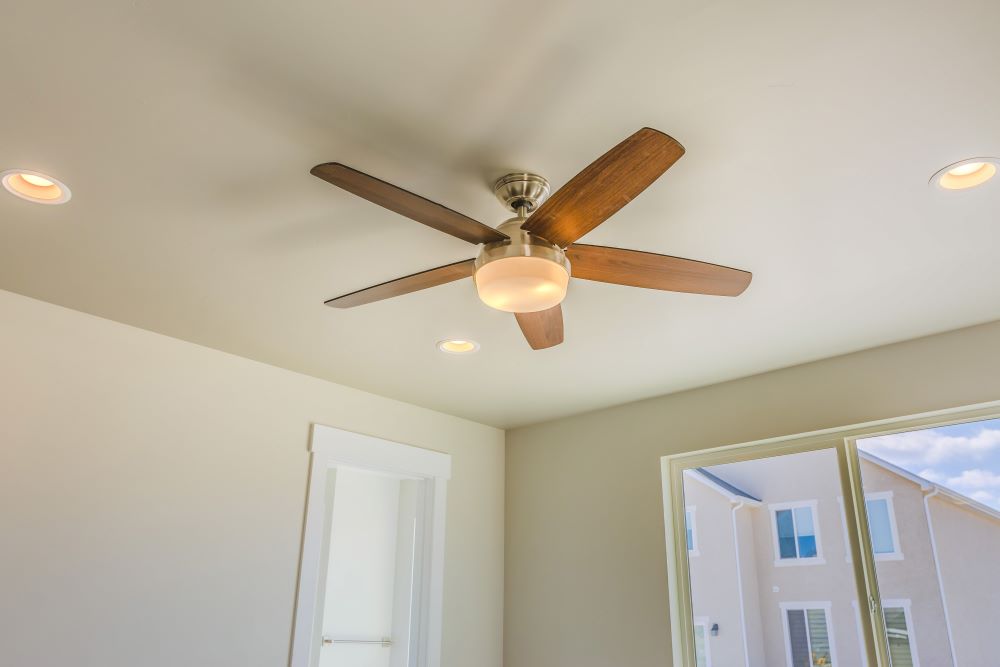 Air conditioning uses up so much energy and we tend to use it a lot during the summer to cool off. But this summer home improvement project can help you save energy while still keeping cool!
If your house doesn't already have ceiling fans, a challenging project for you to complete is to install them in the main bedrooms of your house. Before you take on this challenge, make sure you understand how to install a ceiling fan and see if you are able to do this yourself. You may have to hire a professional.
If installing a ceiling fan isn't a possibility for you, consider simply adding some room fans to key areas of your house to keep it cool. If you already have ceiling fans, a great summer trick is to set them to run counter-clockwise. That way, the cold air will be pushed downwards and will give you a continuous cool down.
---
7. Repair Or Install Fences & Gates For A Summer Upgrade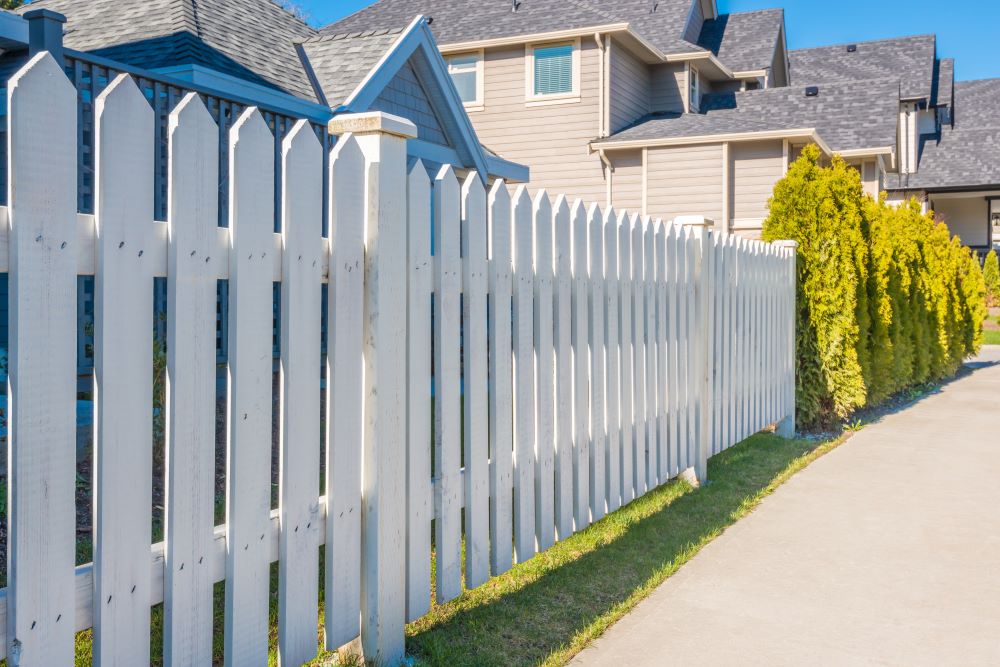 If you have an old fence or gate, then you have a great opportunity for a summer home improvement project!
Repair any loose screws in your fence or gate, sand down any rough edges, and replace any broken pieces or planks. Repaint your fence or gate with a fresh coat of the same color or choose a new color to give your yard a brand new look. These repairs and upgrades will instantly freshen up your outdoor space this summer.
If you don't have a fence, consider taking on the project of installing one. The summer is a great time to do this project because you're left with plenty of daylight and warm weather to get it done in a timely manner.
---
---
8. Give Your Garage A Summer Makeover By Installing Storage Shelves & Cabinets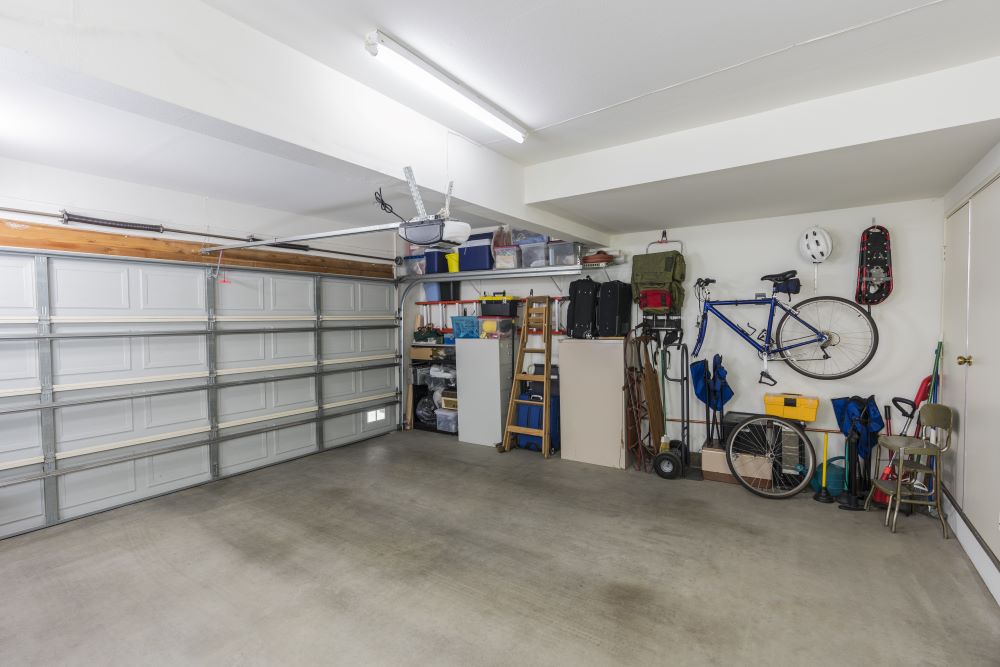 If you've been mindlessly storing away random items and big thing in your garage all winter long, it probably could use some clean up with storage and organization.
Start by going through all your items in the garage and decide if there's anything you can donate to charity or anything you can throw out. Next, install shelves and cabinets to create a specific storage area in your garage. This can help you save so much space in your garage and help it look more organized rather than having all your items scattered around.
Finally, store your items in an organized manner on the shelves and in the cabinets. Use storage bins to keep specific types of items together and make sure to label everything. You can also install wall hooks to hang up bicycles or any larger items.
---
---